Liverpool's Champions League winning right-back Trent Alexander-Arnold has made admitted that he supported Celtic as his second team growing up. The 21-year-old scouser is living the dream with Jurgen Klopp's high flying Reds, the team he has supported all his life who are two games away from winning the English Premier League.
However, Alexander-Arnold has admitted that growing up he had a second team. Celtic. In an interview with GQ, the attacking right-back has admitted that he is now conflicted in terms of who he supports in Scotland due to his idol, Steven Gerrard joining Rangers in May 2018.
"Growing up I was Celtic, but now, because of the connection, I'm probably neutral up there now."
Liverpool and Celtic have always had a strong connection. The strong Irish connection between Glasgow and Liverpool, the sharing of anthem You'll Never Walk Alone are obvious links but the more poignant connection is that which was forged in the aftermath of the Hillsborough Disaster. Celtic hosted the Reds in a friendly match to raise funds with the Scouse side creating a strong bond hence why Celtic and Liverpool supporters have always had a soft spot for each other.
In the meantime please stay safe and take care of you and yours. Think about signing up over on Celtic Noise, to join our Celtic community and enjoy the social interaction with fellow Celtic Supporters – you will be made very welcome indeed and signing up is quick and easy.
And if you fancy having a crack at writing about Celtic for The Celtic Star why not give it a go during these stay at home days? Send your contribution, which can be on any Celtic related topic of your choosing to editor@thecelticstar.co.uk and we'll do the rest.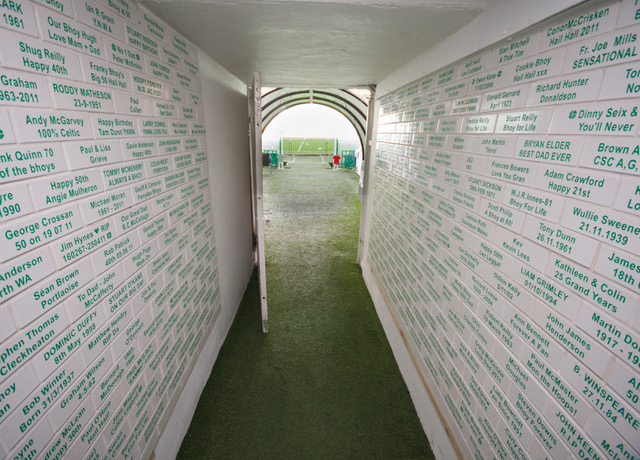 Take The Celtic Star's Photo Tour of Celtic Park and enjoy our stunning photos from inside Paradise RIGHT HERE, RIGHT NOW.
Support Celtic Youth Development
Help raise money for Celtic Youth Development by joining the £1 weekly lottery and you could win up to £25,000 – just click on any one of the photographs below to join. Lots of our readers have already done so and they're now doing their bit to help fund Celtic Youth Development that can deliver the stars of tomorrow and beyond. And you might even win a few bob too! And a special thank you to all The Celtic Star readers who have already signed up and are now supporting youth development to give us the Celtic Stars of the future…