CELTIC MINDED just posted this image on social media, from the official Celtic website. It appears to suggest that Odsonne Edouard has had a number change within the squad and will now no longer wear the Number 22 shirt that he's made famous but instead will become the new Celtic NUMBER 7.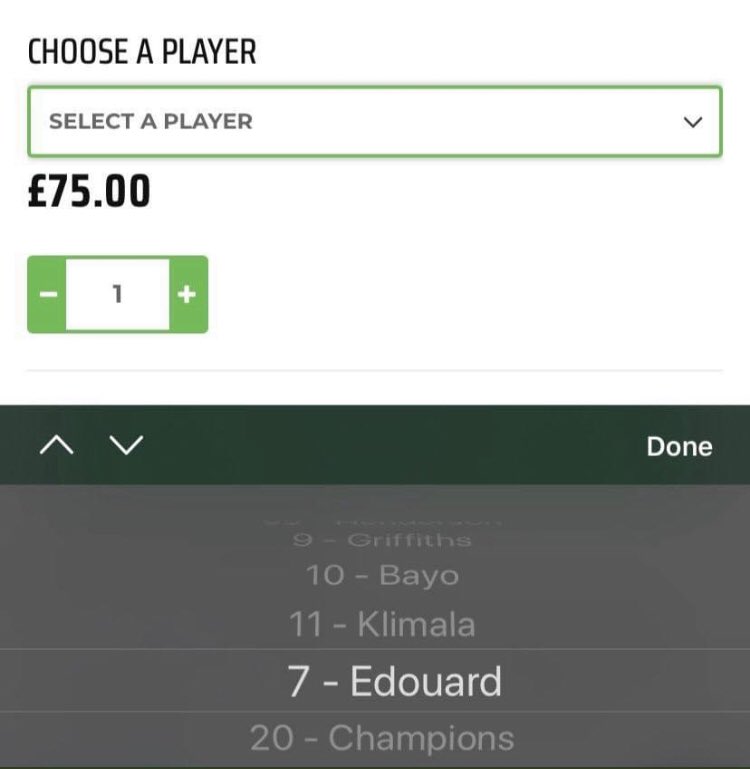 This is an iconic shirt at Celtic having been worn by our Greatest Ever player Jimmy Johnstone and our Greatest Ever Overseas Player in Henrik Larsson. Not entirely certain that this is the case but it would certainly make sense to award Odsonne Edouard, the Celtic talisman, the Number 7 jersey!
And more than that, it strongly suggests that if Celtic are selling Odsonne Edouard shirts, not with Number 22 on the back but with Number 7 then that is a change that would only be done if the club and the player were both in agreement that The Celtic Star's Player of the Year, as voted by around 11,000 of you guys, is going nowhere and will be staying at Celtic for this season.
Announce the new contract Celtic and those 50,000 supporters who renewed their season tickets – as we told you yesterday morning before three papers carried our story as their exclusives yesterday afternoon – and the 17,000 who have joined the waiting list, hoping to pick up one of the very few remaining 'gold-dust' Ten-in-a-Row passes, will all be thrilled and delighted at their own investment in the club YET AGAIN.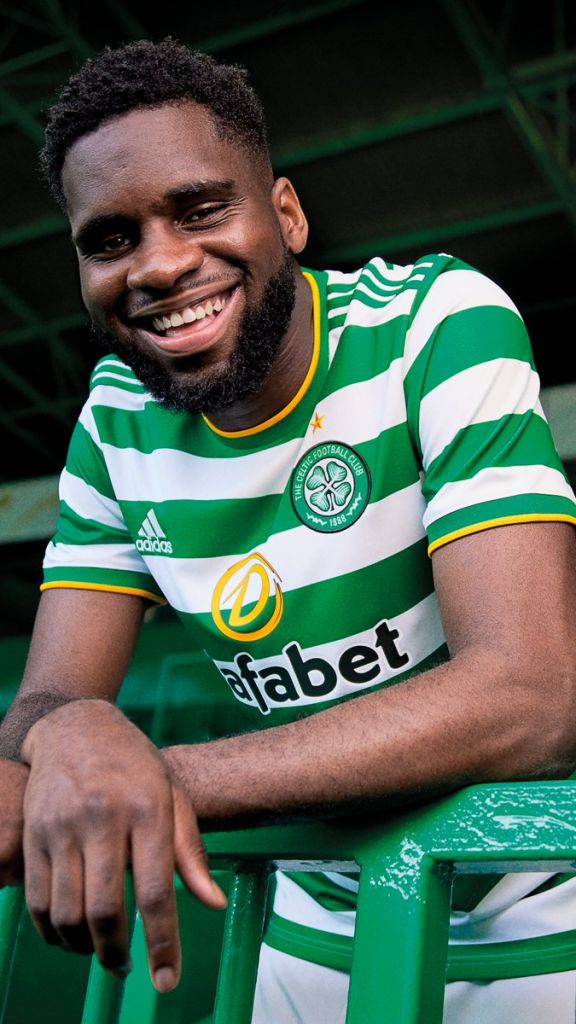 This week Odsonne has been linked with Crystal Palace and Leeds Utd – hardly suitable destination for a player of his quality. Odsonne Edouard is heading to the very top. More likely could be an eventual return to his former club and the team he supports, Paris Saint Germaine.
Celtic are playing PSG in a friendly in Paris on Tuesday 21 July and this morning media reports linked the new Celtic number 7 to an eventual return PSG to the play as an ideal partner alongside Kylian Mbappé – that would certainly appear to be something that Odsonne Edouard himself would prefer and much more appropriate than a move to English Championship or Premier League strugglers.
However that kind of move would NOT be this summer as it looks like Celtic has a new Number 7 and that accordingly Odsonne Edouard is here for Ten-in-a-Row.
Meanwhile here's an update from France on the three games Celtic will play against Nice, Lyon and PSG…
Le club sera en France dès la semaine prochaine et disputera 3 rencontres amicales ! 🍀🇫🇷 pic.twitter.com/VyyAgollSW

— Celtic France (@Celtic_FR) July 10, 2020