A short and sweet wee story on Love Street, May 1986. I was 15 at the time and for months had believed we were going to catch and overtake Hearts, no doubts, no problem, it was fate.
On the morning of the game of course, my bottle totally crashed.
I was at my cousin's in Cranhill (just opposite now demolished St Gregory's) and was enjoying a classic Auntie Rose plate of toast washed down with copious amounts of tea, pre match ritual breakfast, and thinking of the day ahead. After breakfast, my cousin Joe and I were on the veranda, contemplating our chances of snatching victory that day when my brother arrived at the house. He was staying in Crazy Ruchazie at the time, so I suppose an afternoon in Paisley would be like a day in Nirvana, regardless of result.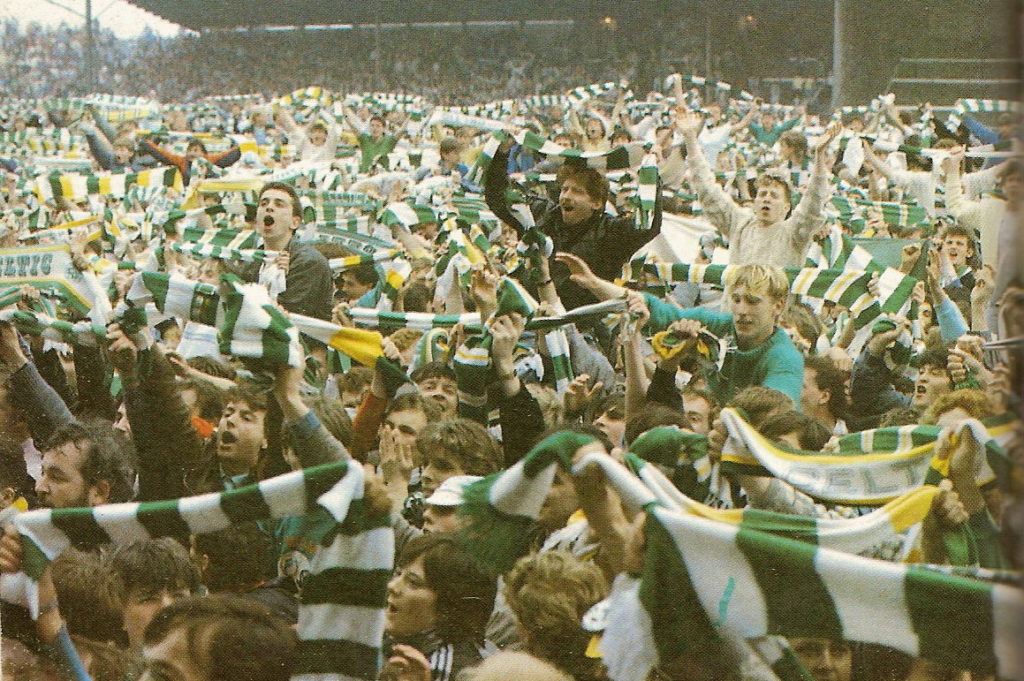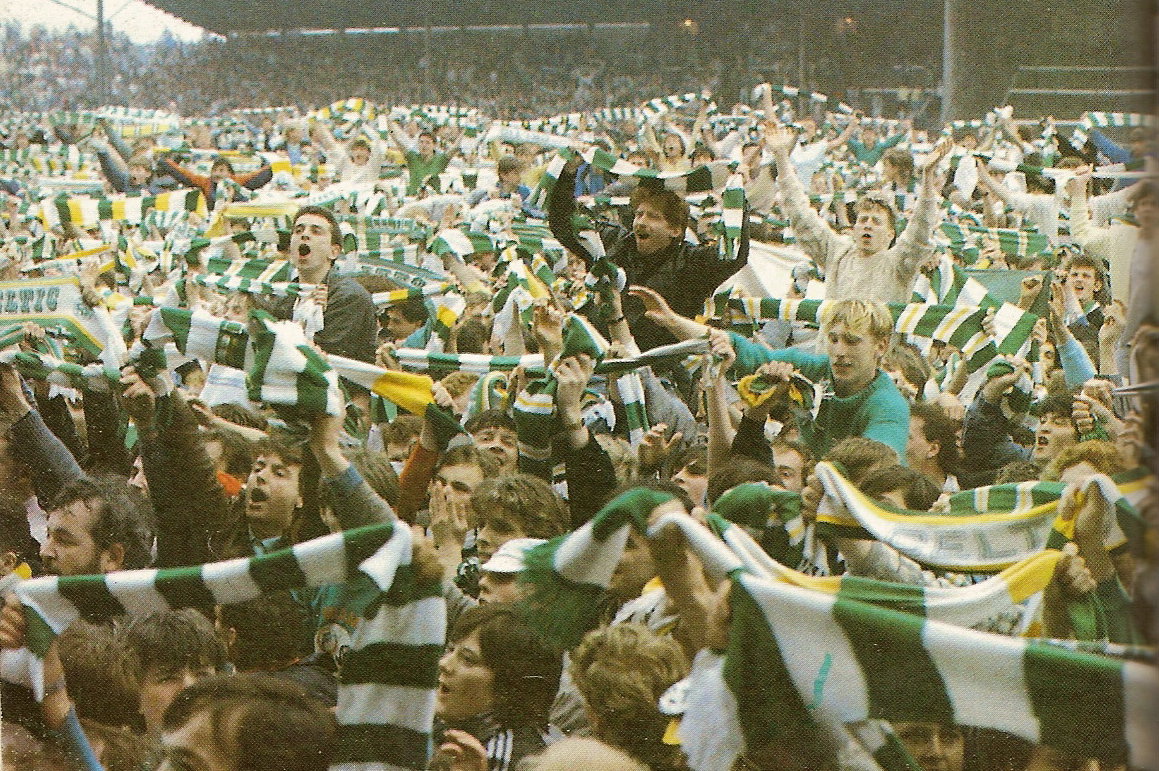 "Youse ready, aye?"
"Eh, we're no' goin', no' tae go tae Paisley, lose the league then come back here all depressed."
My brother snorted at our lack of faith and as we watched him round the corner to head for the 41 from Edinburgh Rd we felt the first pangs of guilt. Next thing I remember about the day is me and my cousin dancing up and down the hall with the radio blaring in the kitchen, we had won, what a day!
The only regret, of course, being that we weren't present as we should have been (we would also have witnessed my favourite all time team goal in our history, in my favourite away strip of my lifetime) but the important thing is we won.
Shiftyshooks