Yesterday Martin Donaldson told us about this day in May 1986 as one of his earliest childhood memories supporting Celtic.
You can read his account of the day HERE.
We asked for your own memories of the day, whether it was at the game or trying your best to find out what was happening at both grounds.
Next up is Tommy Welsh from Crieff who never made it all the way to Love Street but ended up…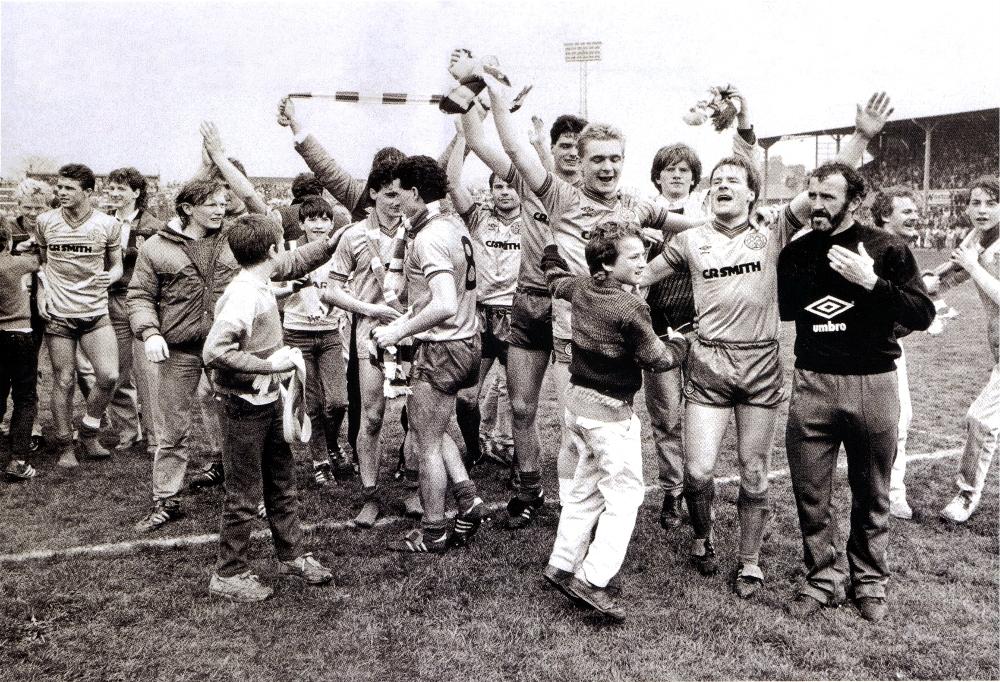 DANCING IN THE STREETS OF THE RAPLOCH
I ran a club in Crieff in the 80's, but for some of the away games we travelled by train. On that particular day, we went to Stirling and hooked up with some mates from there. We all decided to travel on the Raploch community bus to the game. I think it was a Mrs Lafferty that used to drive it.
We were having a few jars in the 'Back O the hill' pub and there were a few Rangers supporters in there too. We never bothered about them until we found out they had slashed our tyres!
It was far too late to make it to the game by other means, so we went from pub to pub all afternoon
pleading to hear the game, but it fell on deaf ears – talk about being frustrated!?! It was hellish!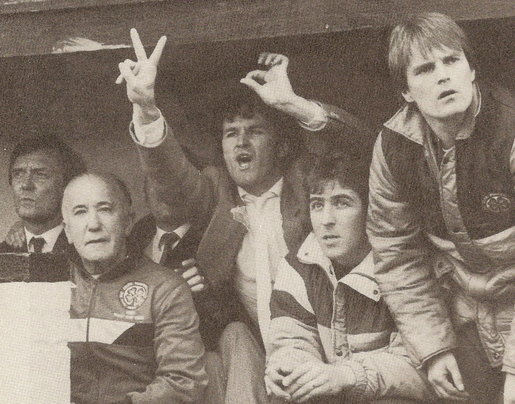 We were in a burger shop when the final scores were due to come on their telly. The banner headlines that scrolled across the bottom of the screen read, 'Liverpool are Champions of England; and the champions of Scotland are Ce….. As soon as the letter C appeared the place erupted, I mean bedlam! We were literally dancing in the streets all the way back to the Raploch.
A dramatic, but sweet, sweet memory. Hail, Hail to all Tims!
Tommy Welsh
ALSO READ Albert Kidd bumped my head! My radio memories of Love Street and Dens Park 1986 by Patrick Dunlop from Ballymena…
Albert Kidd bumped my head! My radio memories of Love Street and Dens Park 1986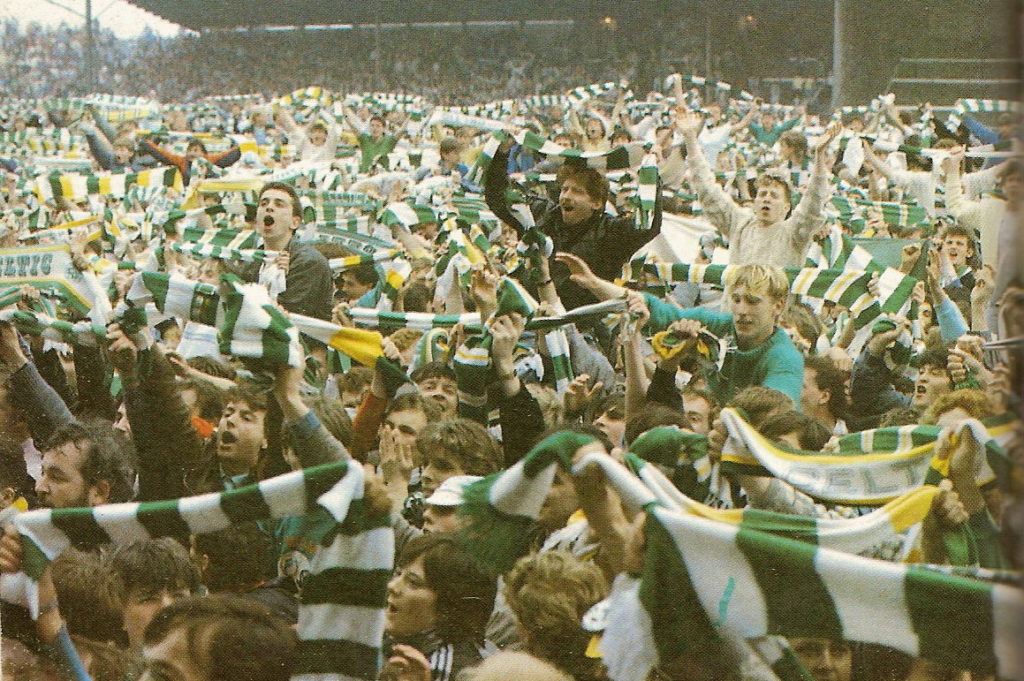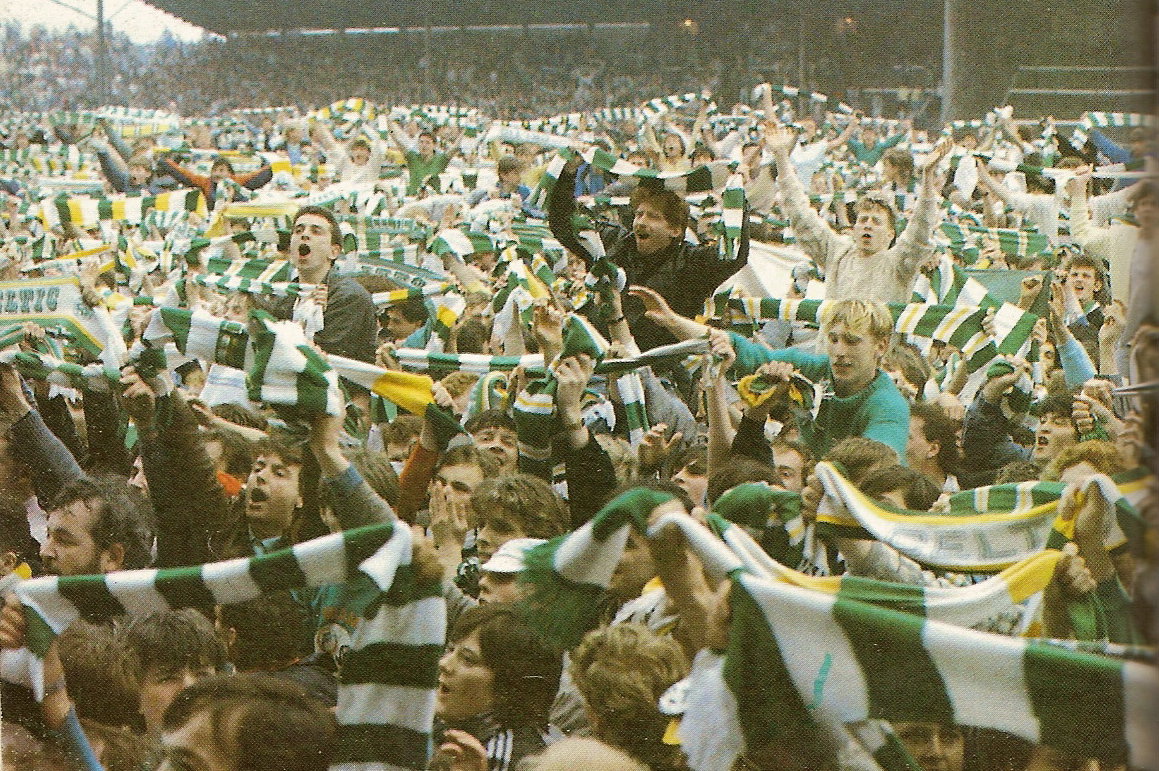 TELL US YOUR stories from Love Street, Paisley from May 1986? If you were at the game, what was it like? If you weren't there how did you find out we had won the league. Simply email your memories of the day to editor@thecelticstar.co.uk and we'll compile the replies into a feature and post on the site.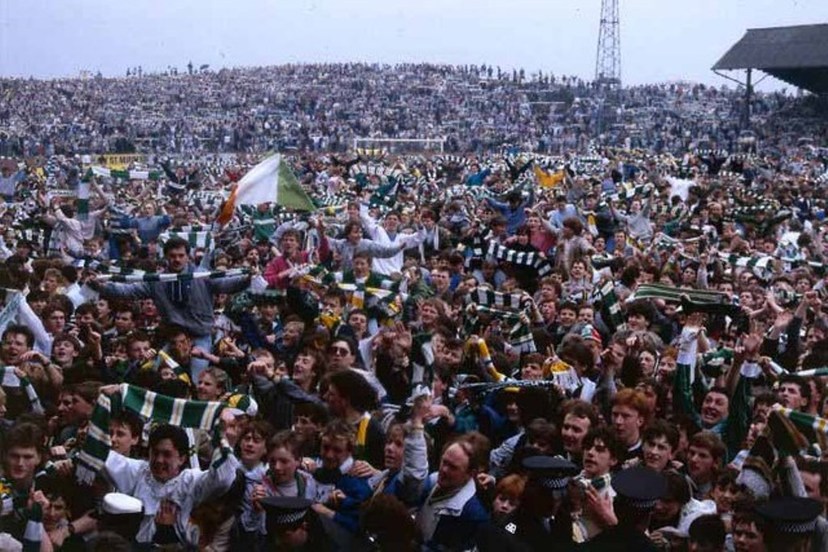 Or if you would like to write for The Celtic Star on any other Celtic related subject please send an email to editor@thecelticstar.co.uk and we will get right back to you.