Celtic legend Lubo Moravcik was the special guest earlier today on the increasingly unmissable Celtic Huddle Podcast. Hosted by former Celtic defender Mark Wilson, with another former Celt Simon Donnelly alongside him in their studio and with a both Lubo and Scottish Daily Mail journalist John McGarry appearing via a Zoom link the four talked through all the major talking points surrounding Celtic at the moment.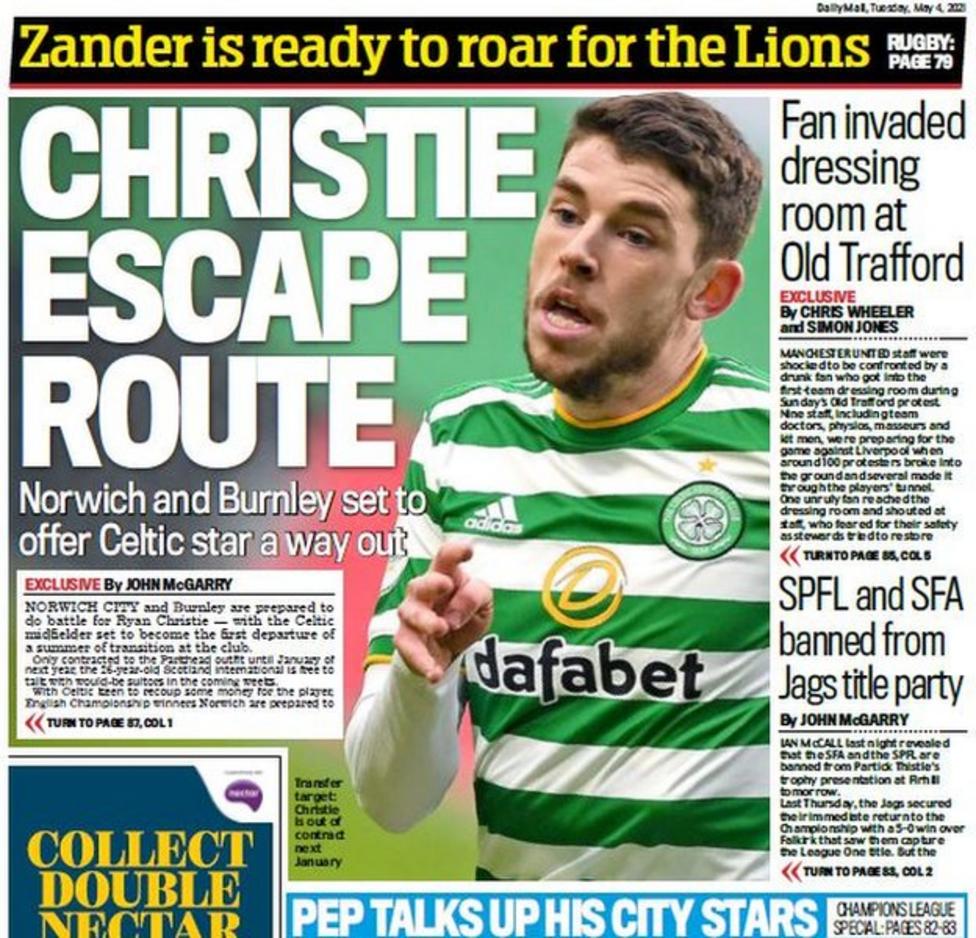 The future of the Want Aways, the latest defeat to theRangers, the lack of a manager and whether Celtic Supporters would renew their season tickets with no new manager in place, a sizeable majority voted against renewal on those circumstances, but it's hardly likely that Celtic would even attempt to put such a proposition to the support.
Perhaps the poll should have asked the support 'will you renew your season ticket with Eddie Howe confirmed as the new Celtic manager?'
But it is perhaps the conversation around the Want Aways that will create the most interest. McGarry reckons that Ajer prefers a summer move to Newcastle rather than Norwich, due to guarantees on first team football. Christie yet could be heading to Europe, with continuing interest from Nice mentioned but the Daily Mail man reckons that the player prefers a move to England. There was also some chat about whether or not Callum McGregor might be tempted to look for a move too, rather than take over the armband on a permanent basis from Scott Brown. Again McGarry reminded us all that Brendan Rodgers is on record as being an absolutely huge admirer of McGregor.
It was probably the conversation around Odsonne Edouard, who like Christie and Ajer, has shown no interest whatsoever in signing a new deal with Celtic, that was the most interesting. McGarry remains convinced that the player has his mind set on a summer move to join up with his former manager at Leicester City, while Wilson suggested an early bid from Rodgers might simply end up doing his old club a favour by sparking a bidding war.
If McGregor stays the collective view was that the sale of Odsonne Edouard, Kris Ajer and Ryan Christie would bring in around £30m for the new manager, noting that this is probably around £20m less than the fees selling that that trio could have brought in a year ago. Staggering when you think about it.
But Lubo Moravcik had an alternative view as he used the Celtic Huddle to pass on some advice to the want away Celtic striker. "For Edouard, I'm not sure this is the moment to move," Lubo said. "He is still young, he doesn't need to rush a move to England or another league.
"For me, it would be better for him to stay another season and try to have a better season than the last. I don't know how he's feeling personally, if he wants to stay or if he wants to move.
"I watched him this season and it's not the best time for him to move in my opinion. If you move to an English club you need to play. If you are 23 like he is, it's not a good decision to move there and sit on the bench," Lubo advised.
However on Ryan Christie, Moravcik believes the time is now right for him to leave the club. "Would I be tempted to go to England if I was Christie? Of course, he's at a good age now to move. There is better money for the players, and because of that, it is difficult to resist and stay for a long time at Celtic.
"For everybody, Celtic is a very good club to jump to a better league, because the Scottish league is very difficult to compare to the Premier League. For me, the Premier League is the best competition ever, and I think it's a dream for everybody to play there. So, I understand.
"If Celtic can get some money in then that's good and then they can find another player who can make the same contribution and make the jump to the Premier League again."
Watch Celtic Huddle Podcast below…