A couple of things from the world of Celtic fan media piqued my interest this week. One was James Forrest over The Celtic Blog and an article he published pointing out the time for Celtic to request a review of refereeing in Scottish football may have arrived.
This, James Forrest advises, is in the main due to the overwhelming acceptance of Scottish clubs when voting for VAR this week, indicating an appetite within the game to improve decision making exists right now.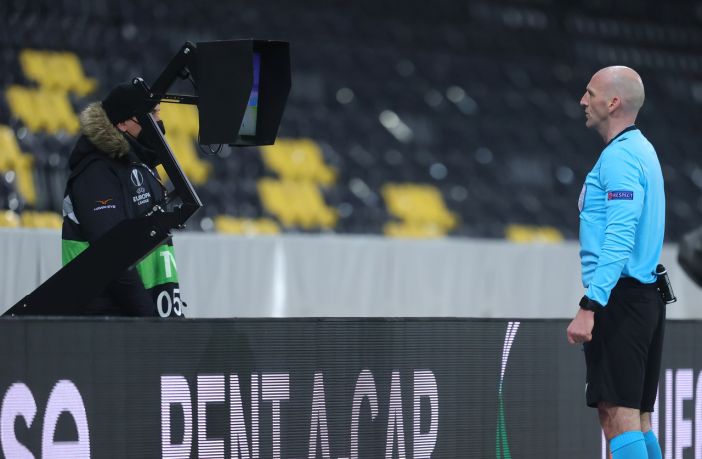 As such James feels perhaps Celtic should lead from the front on this matter and request said review. The idea being if we win the title there could be no arguments of sour grapes if the club who have won the Scottish Premiership sought urgent reform – it is sound logic.
The other was that caught my ear rather than eye was The Celtic Exchange Podcast, where the habitually well-balanced presenter Tino outlined a conversation he'd had pre-the Scottish Cup semi-final with his father regarding the match official, and his subsequent post-match reappraisal of the opinion he'd offered to his dad prior to the 120 minutes that unfolded on Sunday, once Bobby Madden had influenced the result of Sunday's game.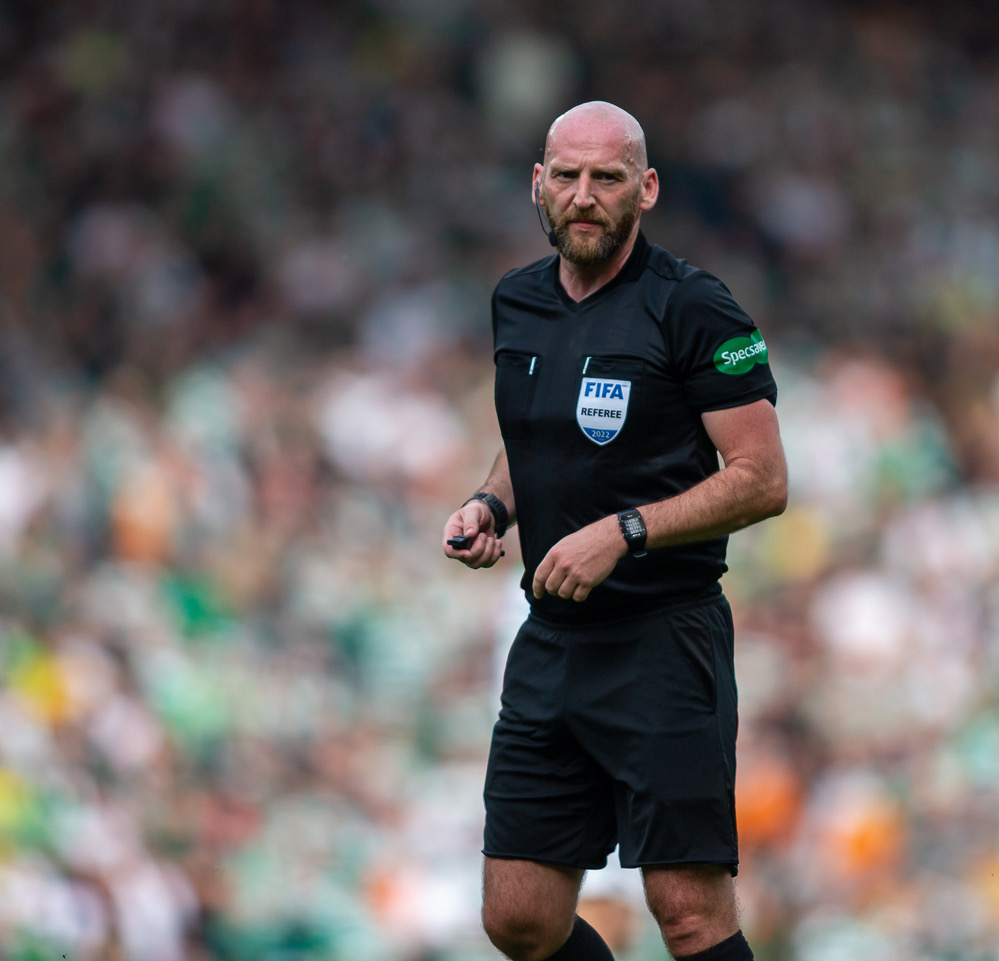 "There's a number of articles today, although they are just caught calling him out for having a general bad game, that he's made numerous horrendously decisions against Celtic.

"It's just, 'Aye he's had a poor game in general'. I don't think it's quite that.

"I'm in a situation where I'm at the game with my dad and he says, 'My only worry is Bobby Madden', and I'm saying, 'Listen. The games moved on'.

"And I was saying that basically I thought, at times, Madden could be incompetent, but I didn't think he was biased, I didn't think he was a cheat. I thought he just made some poor decisions at times.

"I'm revising that, because you cannot watch that yesterday, and there's some of it, that just beggars belief."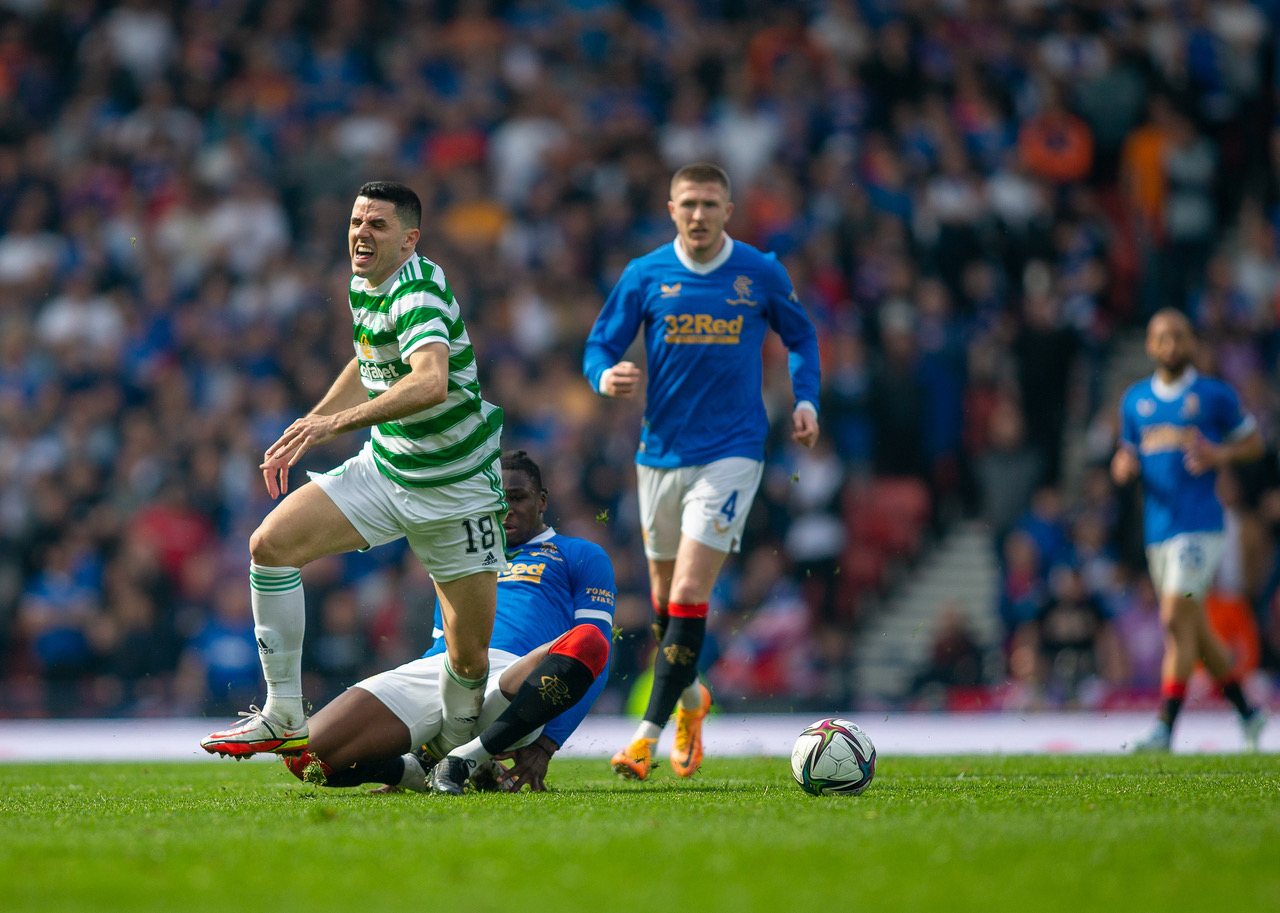 In the case of both The Celtic Blog article and the Celtic Exchange podcast I find myself in agreement. There is an urgent need for reviewing refereeing in Scotland, and with refereeing performances like Sunday it's becoming more difficult not to move from an opinion of incompetence to one of sheer and utter bias.
The content of both article and podcast of course is linked, yet it's difficult not to suggest perhaps we need go further still if we wish to satisfy ourselves as Scottish football supporters and stakeholders in our national sport, that the competition we invest in financially and emotionally is not something that is inherently a rigged affair.
A review of refereeing by an independent party is perhaps overdue, but why stop there? Perhaps such a review should instead be part of a complete examination, with subsequent recommendations, by a third party of Scottish football governance from top to tail.
After all, if there is incompetency or even perceived bias at the refereeing stage of the process is it not likely to indicate further up the chain similar issues may prevail, after all referees are trained, they are reviewed and those appointing those who do all of that are also appraised, and so it goes on up the stairs, right to the top landing at both SPFL and especially the Scottish FA.
And don't Scottish football fans and clubs already have grounds for questioning the competency and balance of those running our game? You can go as far back as Rangers EBT issues, the questionable conclusions of the Lord Nimmo Smith (LNS) commission and the evidence they did – or didn't – receive in its entirety before judgement was reached, including documents not supplied to Harper Macleod in the spring of 2012 along with other pertinent information regarding the testimony given to LNS during the Commission – surely undermining the conclusions LNS reached.
Which raised the question, 'was the LNS Commission misled or designed to meet an alternative purpose', as the Scottish Football Monitor (SFM) website sought to clarify when they wrote back and fore – copying in SPFL lawyers, the CEO and SPFL Board Members as they did so – to Harper MacLeod, the law firm that the then SPL engaged to first gather evidence and subsequently commission what became the Lord Nimmo Smith (LNS) Commission, investigating the full and proper registration of players paid by Rangers Football Club under Employee Benefit Trust (EBT) arrangements from 1st July 1998 when the SPL came into being.
And what about former SPL Chairman Ralph Topping and his 2013 e-mail copying in Neil Doncaster and former Celtic Finance Director Eric Riley, stating the 'proportionality of Lord Nimmo Smith's determination is questionable' and a fine of £250,000 for Oldco was 'not proportionate'? That e-mail below is well worth a read, particularly Topping's assertion of there being "competitive disadvantage to ALL SPL clubs". And we're back to the possibility of a rigged game once again are we not?
The relevant part of his statement in my opinion
The " competitive disadvantage to ALL SPL clubs"
This wasn't just a Celtic thing. pic.twitter.com/yVUqpCg2tj

— Fraudulentsilverwarefreezone (@Paidallthebills) April 20, 2022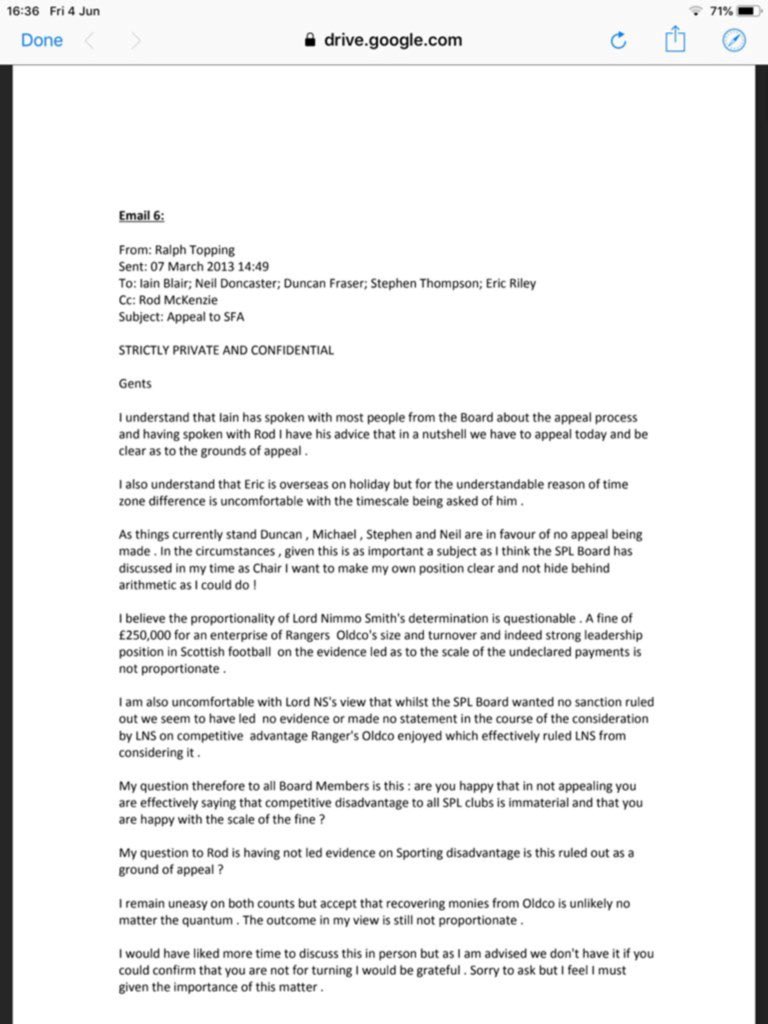 Then there was the 2017 Scottish FA statement on the Supreme Court ruling which stated"
'Senior Counsel was asked to anticipate whether a determination in favour of HMRC, as announced today, could imply that there had been a breach of the Scottish FA's Disciplinary Rules as they applied at the time of the EBT payments.

The clear opinion of Senior Counsel is that there is a very limited chance of the Scottish FA succeeding in relation to any complaint regarding this matter and that, even if successful, any sanctions available to a Judicial Panel would also be limited in their scope.

Accordingly, having had time to consider the opinion from Senior Counsel, and having examined the judgment of the UK Supreme Court, the Board has determined that no further disciplinary action should be taken by the Scottish FA at this time.'
This statement was issued despite the SPL passing the evidence of unlawful EBT's to the SFA who sat on it before a QC justified not pursuing, after the Supreme Court ruled in 2017.
The Italian saying that the fish rots from the head down seems particularly apt when it comes to describing football governance in Scotland. The refereeing is at the very least incompetent but may well simply be symptomatic, as some of the evidence points to, of possible corruption, particularly so further up the governance hierarchy, and as such not beyond the realms of possibility at pitch level with match officials.
There is certainly enough ambiguity over the last 20 plus years at least to suggest an independent review is long overdue, and as much a refereeing is this week's hot topic, it certainly appears it may seep further still.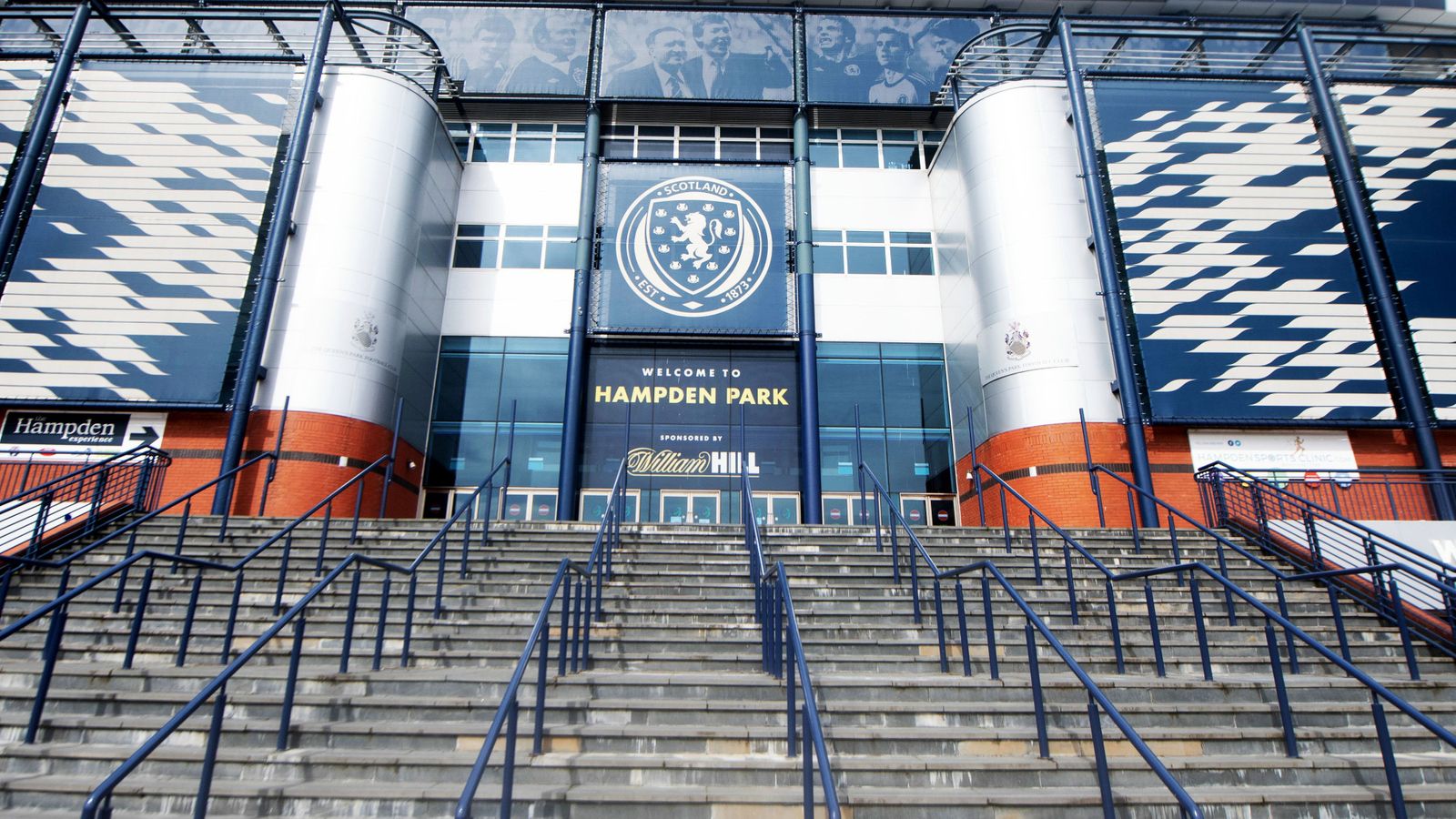 It is clear there absolutely no form of direct accountability by either the SPFL or especially the Scottish FA to the supporters of Scottish football clubs. Letters and e-mails can and are ignored, even when responses are received the content may not fully be addressed, if at all, and the customer who pays into the game and therefore the wages of both organisations have no means of redress at all. That is something a review could well help remedy as transparency and accountability is decades overdue in Scottish football.
And should there be nothing to fear or hide from those running our game, then there is nothing bar the cost of a review to be of concern. As such like clubs absorbed the costs of implementing VAR to ensure decision making was improved, so would the same principles follow to an independent review of all of Scottish governance.
And if Celtic were to push for this – hopefully – from a position of Champions, it would indicate there was no issue of sour grapes and the funding of said review of the club kicking off the process and could follow the same pay structure as was used on a sliding scale from top to bottom of all the SPFL clubs when the decision to implement VAR was reached.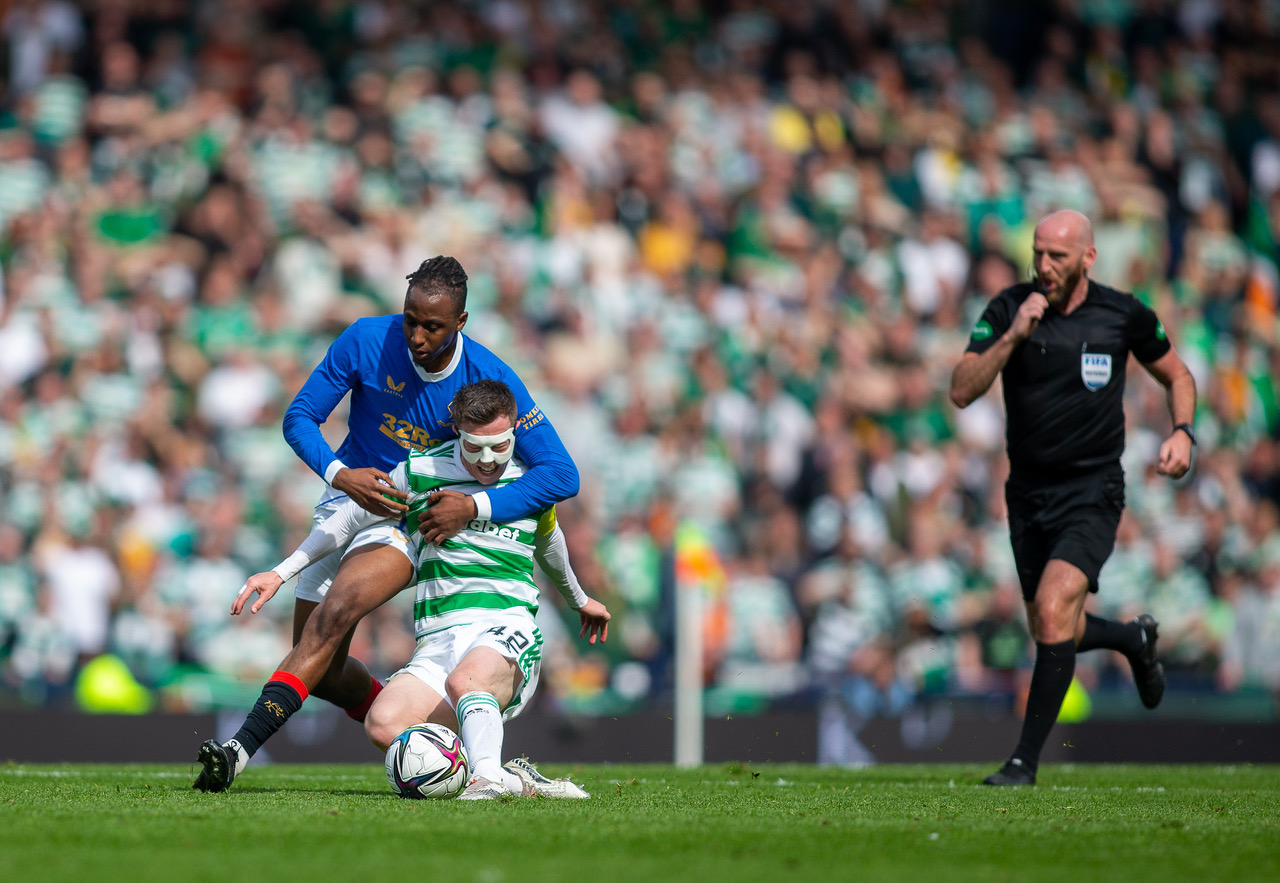 As James Forrest wrote on the Celtic Blog –
'This could be the window we've been waiting for, but we'd have to move fast within it.'
And he's 100% right. If Celtic win this title, it is the perfect time to make it known there is a great deal of dissatisfaction at the way Scottish football is run, and that those running the game seem incapable of recognising what is needed in terms of reform and modernisation, indeed they are more likely part of the problem than any solution.
The implementation of VAR shows there is an appetite for a fairer game, it's time we showed that appetite extends to off the pitch matters as well as those on it.
Niall J
The issue of the secret 5 Way Agreement-
complete with more secret side-letter preventing punishment of Sevco for Rangers' EBT fraud and then the Nimmo Smith theatre that followed-
highlights this issue.

The people running Scottish football don't apply the rules to Ibrox clubs.

— Rangers Tax-Case (@rangerstaxcase) April 20, 2022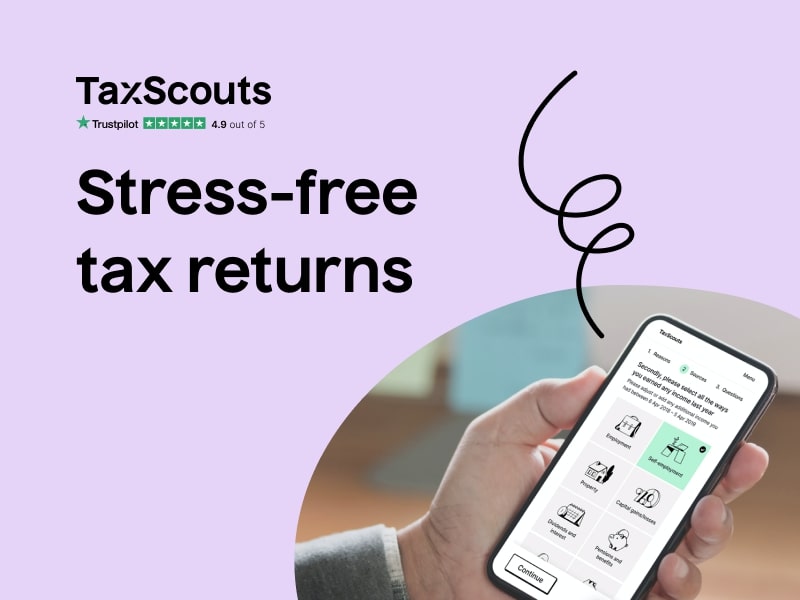 Any info on the provenance of that letter?
A Charlotte item or elsewhere? (Feel free to DM if you you can say but don't want to do so publicly).

— Rangers Tax-Case (@rangerstaxcase) April 20, 2022