JONNY HAYES played his part in Celtic most away impressive European victory in a generation when Neil Lennon's side travelled to Rome with an army of around 10,000 Hoops fans who roared the team onto the 2-1 win that ensured European football after Christmas. It was also the first time that ANY Celtic side had won a competitive match on Italian soil and it sets us up nicely to finish the job and win the Europa League Group.
Lazio meanwhile need snookers. They need to beat Cluj in Rome next Thursday and then win in Brittany on 12 December while hoping that Celtic do them a favour and win in Romania.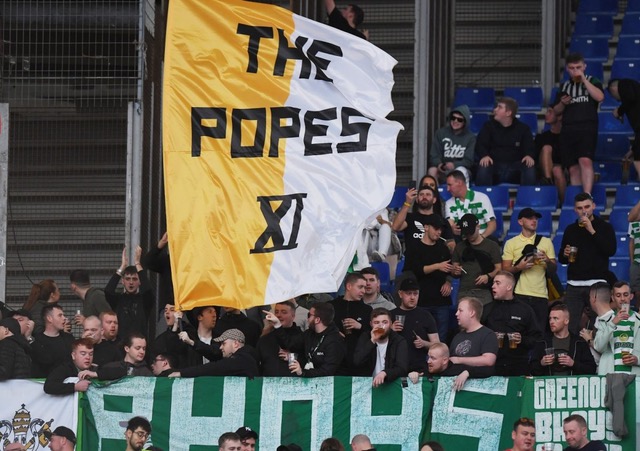 Hayes has been talking to the new edition of Celtic View talked about that night in Rome and was full of praise for the 10,000 strong away support who played a significant role in achieving that very special historic win for Celtic. Jonny sensed something special was on even before the match kicked off.
"We went out on the pitch before the game, just to get a feel for the place, the pitch, the stadium and all of the Celtic fans were in early," Jonny said. However despite that he admits that the Celtic team started the game probably not as they would have liked or expected.
"We couldn't believe that there were that many Celtic fans in there. When you combine that with the partial closures, it didn't feel like an away game as such. We had support the entire time, which made it more comfortable for us – the more comfortable and louder the fans got, the comfortable we got on the pitch.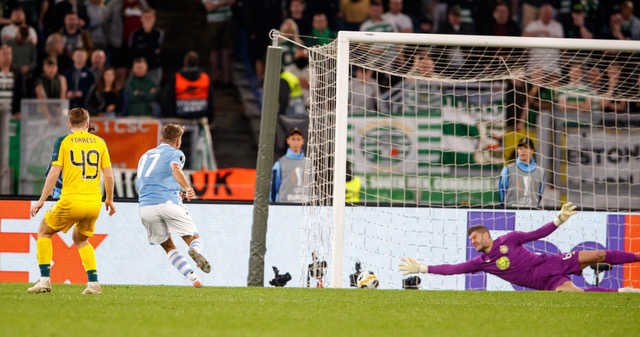 "We started quite nervously, we lost an early goal and it took us about 15-20 minutes to get going, but as the game went on, we got more and more into it.
"We were always confident that in the second half we could go on and win the game.
"As players we should always be able to adapt to formations, but I think the fact that we had changed things up a little bit took us longer to adjust. We'd finished the League Cup semi-Final against Hibs at Hampden in a 3-5-2 which we started with against Lazio.
"With that, it's up to us to know when to press and when to sit deeper and for all the work the coaches can do, sometimes in an away match like that, the magnitude on the game can catch you off guard.
"From our equaliser though, into half time and from then on, I thought we were so sharp and worthy of getting the win in the end," Hayes said.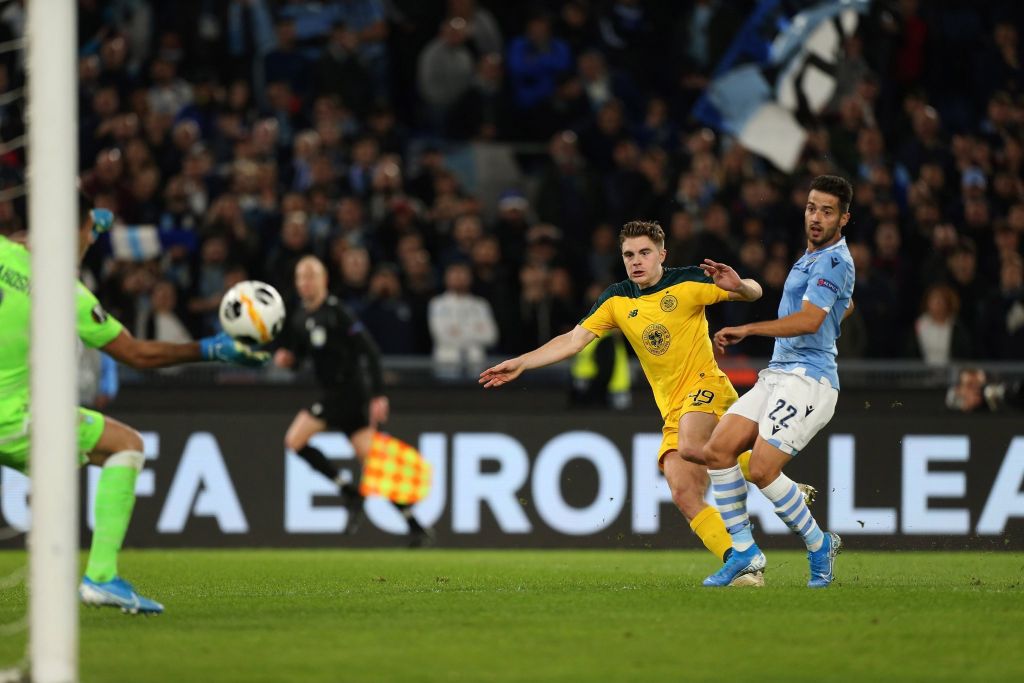 The Irishman admitted that the home side did have chances of their own to win the match but unfortunately for them they came up against Celtic's Wall, Fraser Forster.
"Lazio obviously had chances of their own, big Fraser kept us in the game with a handful  of brilliant saves, but I thought we could have scored more ourselves.
On the two goals Celtic did score in Rome, Hayes talked through both with plenty of satisfaction. He described James Forrest's equaliser as "magnificent" although at the time he thought that the Celtic Star's Player of the Year has taken a touch too many.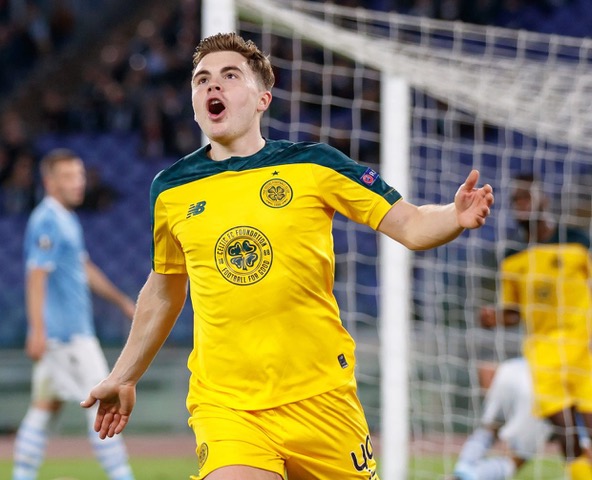 "James is such a big game player and he's proven that time and time again over the years. Sometimes people under-estimate just how quick he is. I actually watched a replay of the goal the other night. In real-time, I thought he'd taken one too many touches but watching it back, it's in the extra touch that he steadies himself, then it's the burst of pace that lets him get on the end of it.
"The finish is obviously magnificent but it's because of that extra touch and the pace with which he can control the ball with that lets him get to where he does. The way he makes that look second nature is what's elevated him above any other winger that's played in Scotland in the last 10 years."
🍀 James Forrest 🎯

Who's Celtic's most in-form player? 🤔#UEL | @CelticFC pic.twitter.com/UJ5eVF3kHD

— UEFA Europa League (@EuropaLeague) November 20, 2019
And what about that wonderful Celtic moment when Olivier Ntcham scores that sensational winner? Again Jonny thought that the goal scorer had initially taken a bad touch!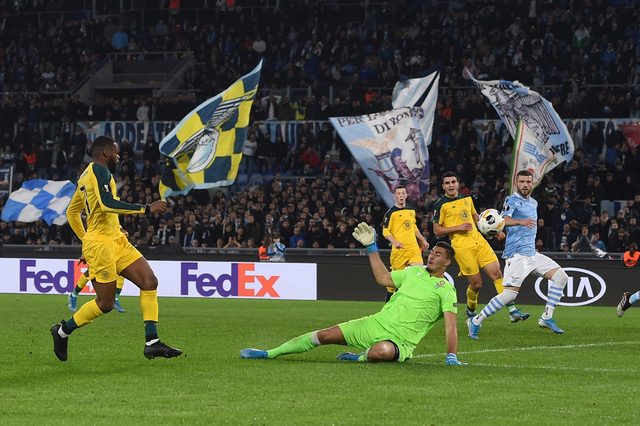 "I said straight after the game, it's the first time I've ever seen Ollly take a bad touch. I remember thinking straight away, he's taken that a little bit heavy. We obviously train with Olly every day and he's one of those players that, when he turns it on, you could be stood there thinking 'Wow. It might have been a bit of a heavy touch,' but what a finish after that. And it felt like it took about for or five minutes to actually go into the net.
"I'm sure if he'd taken a better touch he could still have slid it across the keeper, but it worked out perfectly in the end.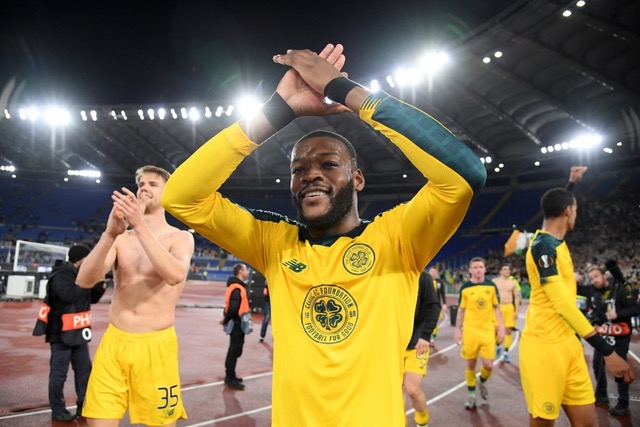 "These French boys are as cool as cucumbers – Olly, Odsonne and Moussa were the same in high pressure situations they're so relaxed and that's obviously great for us elsewhere on the pitch."
🍀 @OlivierNtcham ⚽️🙌🎉#UEL | @CelticFC pic.twitter.com/1HHcCu4Vq3

— UEFA.com DE (@UEFAcom_de) November 20, 2019
The new edition of the Celtic View is out now.
📗 This week's @CelticView is out tomorrow! https://t.co/uwS5TZ7MX9

— Celtic Football Club (@CelticFC) November 19, 2019