Manchester City midfielder Jack Grealish once penned a letter to former Celtic hero Stan Petrov. The Bulgarian was captain at Aston Villa when the now England Internationalist came through the ranks at the Birmingham club.
Now, Petrov has taken a walk down memory lane and shared footage of Grealish talking to AVTV's Icons series about his favourite player. Grealish, who was signed by Pep Guardiola for £100m from Villa, remarked that he loved the way that Petrov was as a player as well as his hairstyle.
"He (Petrov) was actually my favourite player when he was at Villa.
"I remember one time I wrote him a big letter just telling him really how much I loved him. I don't know if it ever got to him, but I think I sent it to him at Bodymoor, Villa Park, hoping he'd get his hands on it and he'd reply!
"I was saying how much I loved him and stuff as a player, just telling him really that he's my favourite player. I used to love way he had his hair, he had highlights and stuff.
"When he came to Villa, I think he stood out a bit. He was a big signing as well when he signed.
For me to go on and have the chance to train with him and stuff, it was a great feeling for me."
Petrov made 311 appearances for Celtic, scoring 64 times in a successful seven-year spell at the club. A fighter on and off the pitch, Petrov has gone into some punditry work often appearing on Sky Sports and Celtic TV.
Petrov was signed from CSKA Sofia in 1999 by John Barnes for £2.8m but it wasn't long before Kenny Dalglish replaced Barnes and his performances improved after a tough period of settling. The summer that ushered Martin O'Neill's arrival would be the catalyst for Petrov, he won the SPFA Young Player of the Year as Celtic completed a domestic treble.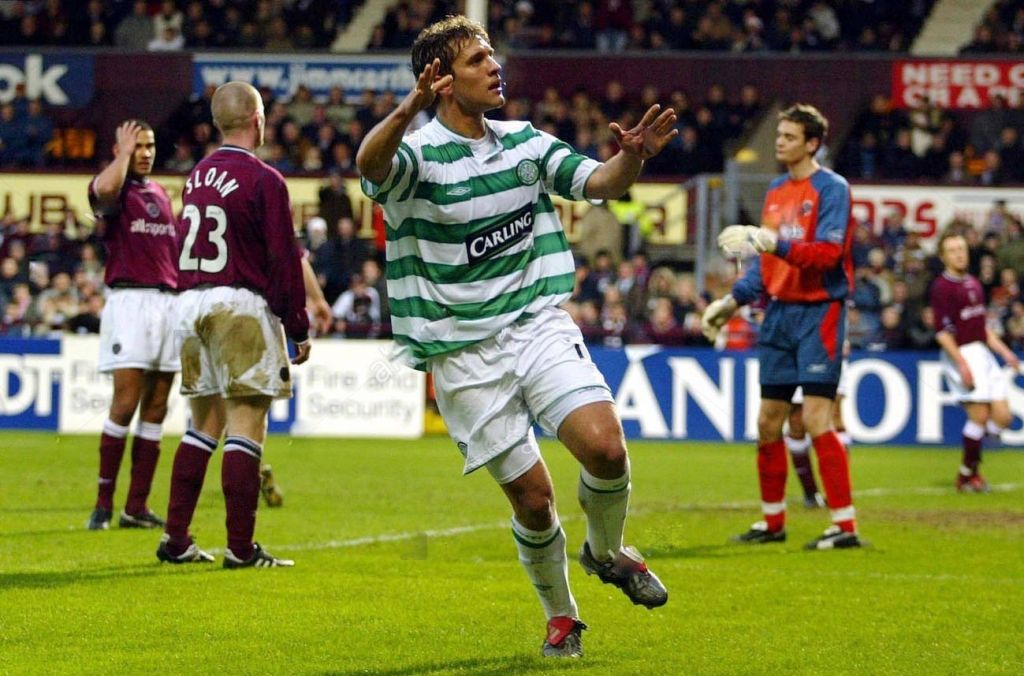 After leaving in 2006, Petrov went on to move to Aston Villa. In that time he became club captain and enjoyed success with the English side before his career was cut short by a shock leukemia diagnosis. Despite beating the illness and getting himself fit, he did not make a return to professional football.