CELTIC could be in line for a substantial transfer windfall this week after reports emerged in France that Manchester Utd have submitted a huge bid for Lyon striker Moussa Dembele.
???? EXCLU @YahooSportFR
L'OL a reçu une offre ferme de la part d'un club de Premier League pour Moussa Dembélé.
Manchester United, qui va probablement perdre Lukaku, pourrait être ce club. Verdict jeudi à 18h, date de clôture du mercato anglais.
➡ https://t.co/gEiVV22QB2 pic.twitter.com/6ZrKA3sRgq

— Yahoo Sport France (@YahooSportFR) August 6, 2019
"Lyon have received a strong offer from a Premier League club for Moussa Dembélé. Manchester United, who will probably lose Lukaku, could be this club. Verdict Thursday at 18h, closing date of the English transfer window'" is the rough translation of the yahoo France Sport tweet.
However one Lyon fan reckoned that the deal will not go through. "Lyon has no interest in selling Dembele and he does not want to leave .. End of the discussion," he wrote.
Lyon are reluctant to sell their star striker who arrived from Celtic last August in a £19.4million transfer from Celtic. It will take a huge bid to convince the French side to allow Dembele to make the move to England and that could be great news for Celtic.
If the transfer fee reaches £50million then Celtic would scoop around £3million from their sell-on clause.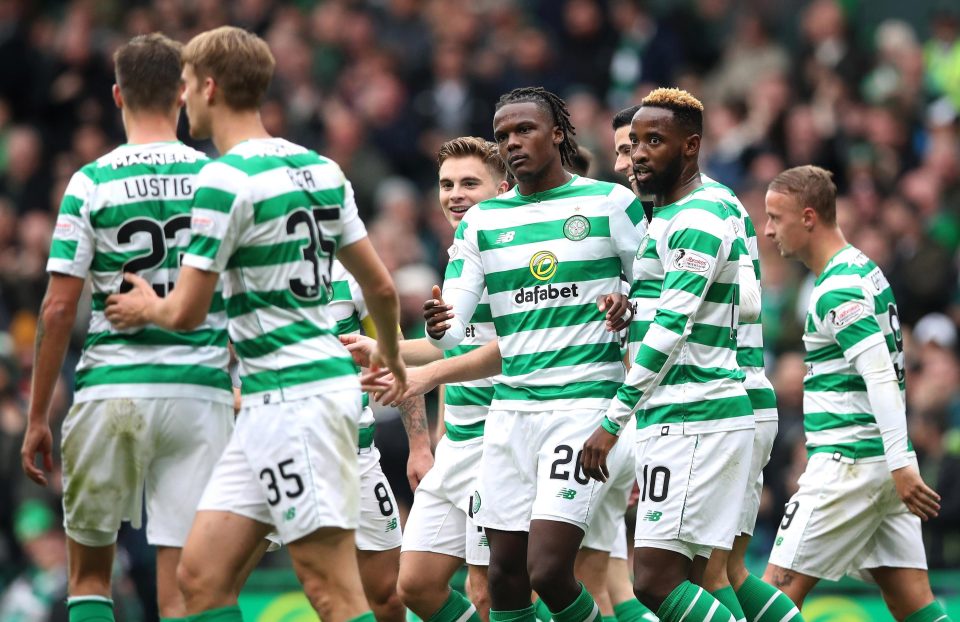 Dembele left Celtic in controversial circumstance at the end of August last year after a very public falling out with the former manager Moussa Dembele. And while Dembele might be heading to England to play for Manchester Utd there is one club that he would never join and that is Leicester City, managed by Brendan Rodgers.
Dembele returned to Celtic Park for the Trophy Day win over Hearts in May and received a very warm welcome from the Celtic support. he even joined his former Celtic teammates on the park at the end of the match.