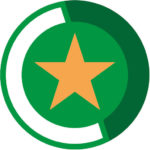 Martin O'Neill joined Chris Sutton, Henrik Larsson , John Hartson and other Celtic stars from around two decades ago for a Q&A session at the Hydro earlier in the week which went down a storm with the Celtic support. The legends were quizzed on various things about their time with the club and told some hilarious anecdotes throughout the night.
One such story came from our former manager Martin O'Neill, when he spoke of the only time he had harsh words with our Magnificent Seven, Henrik Larsson. Larsson was a phenomenon during his time with Celtic Football Club, earning the status of a Deity after scoring 242 goals in 315 games at Paradise.
Now Martin O'Neill revealed the only time he had an argument with Henrik was during a match at Tannadice against Dundee United. Martin insisted that everyone at Celtic was terrified of Henrik – including himself – and would never dare call the Swede out if he was having an average game by his own meteoric standards.
O'Neill insisted however, that on this particular occasion he felt the need to day something to Larsson after a pretty poor first half at Tannadice. Speaking at the Q&A, as reported by Football Scotland the former Celtic manager said: "There was one day in particular, it was at Tannadice against Dundee United. Like everybody else, I'm getting old now and memory plays tricks on you, so the story that I might think that happened… may never have happened at all. I have to say, for Henrik's standards, that first-half at Tannadice, he was crap.
"He was absolutely crap. He was flicking it here, flicking it there, round the corner to no-one. I just thought, 'I'm going to have to say something'. I know the fans behind the goal would have said, 'no, Martin. You are not going to speak to Henrik like that'. What I did say was, 'Henrik, for Christ's sake, get a hold of the bloody ball. Get hold of the ball'.
"I think Henrik's rhetoric was, something like, 'something) off'. I think it was that… it might have been couched in a different language. He had this infuriating habit Henrik, when you do annoy him, he goes and talks to his mate Mjallby in Swedish. So, I had no idea what they were talking about, except I hear the name 'O'Neill' coming up!
"I'm thinking, 'they are having a go at me?' Anyway, to finish the story, I said to Bobo… 'go and sort it out Bobo'. And he did! And second-half, Larsson scored three."
So, there you have it. Big Bobo solved the one-time issue between our Super Swede and the boss. Bobo's gonnae get ye!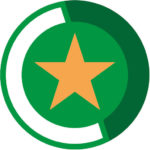 If you fancy helping out The Celtic Star, please click on the SUBSCRIBE button on our You Tube channel, which we're trying to get to 1000 subscribers this week. From a standing start a week or so back we've reached 800 now so just another little push and we're there…your support is greatly appreciated and remember the content you get on here is FREE!