James McFadden highlighted again on Sky Sports at the weekend that at this current moment in time Jota is the best player in Scotland. Much to the disdain and contempt of Kris Boyd and many others of a certain persuasion, the Portuguese winger is undoubtedly top dog in the Scottish Premiership just now.
The argument against is so futile it isn't worthy of a response. Sky Sports latest attempt to agree with Boyd was their complete exclusion from the Team of the Week of the man who's form has been beyond reproach so far this campaign. It was just another pathetic attempt to pander to a certain group within Scottish society and doesn't really come as a surprise in all truth.
But surprisingly a BBC pundit has come out and agreed with the assertion that the former Everton and Motherwell attacker made on Sky these past two weeks. And it comes in the form of old Hoops player Scott Allan. The ex-Hibee was brought to Celtic during the reign of now Standard Liege coach, Ronny Deila.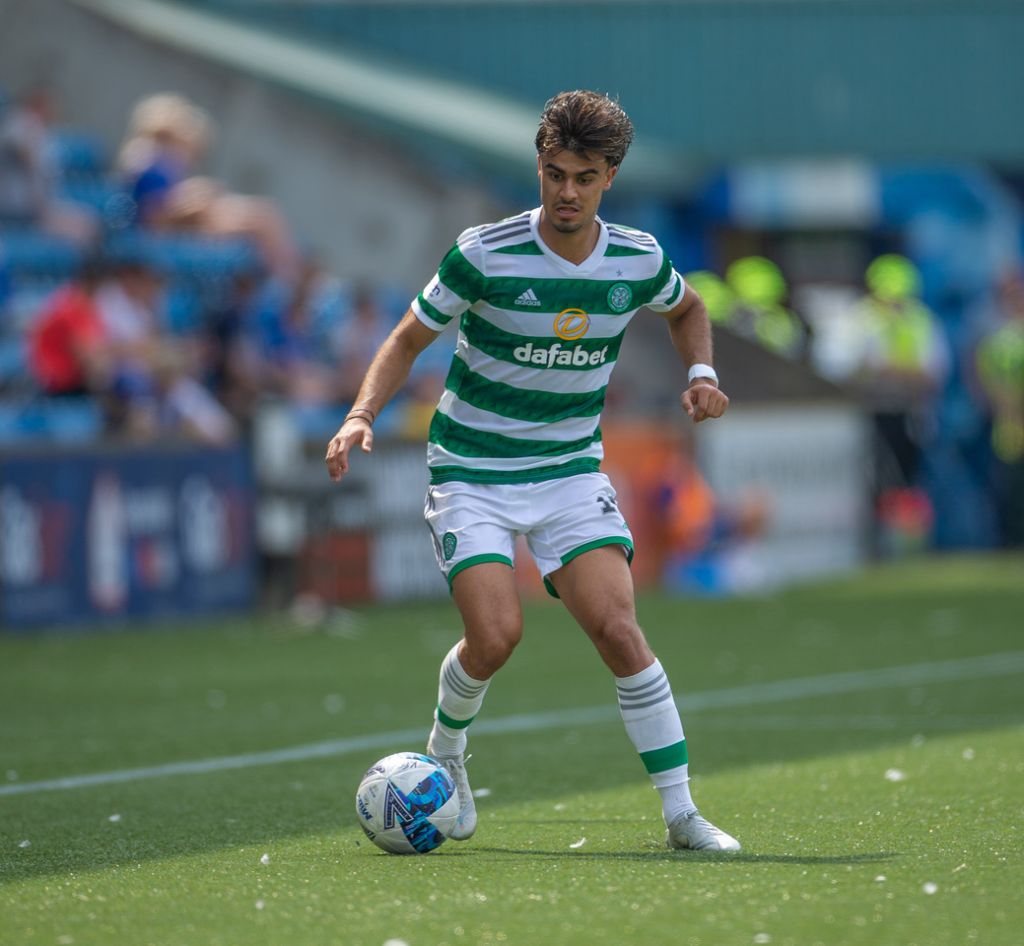 The midfielder was another who possessed undoubted talent but could never quite manage the consistency required to play for a big club. He's now a free agent and is on the lookout for a new club, whilst doing the odd bit of punditry here and there in the interim. Allan also has a heart condition which has held him back before but is nonetheless still wanting to play football.
His latest comments surrounded Jota, in which he seconded McFadden's comments previously on Sky earlier on Sunday afternoon. When asked by Sportscene host and chair Jonathan Sutherland if Jota was the best player in the country right now, he replied: "For me, yes, I think he is. He's a player that creates, scores goals and he is the player that when kids are walking out of the stadium, they're excited about, they're talking about things he's done. So for me, right now, he's the best player in Scotland."
Watch Scott and Michael Stewart praise Jota in a rarity from BBC Scotland:
🗣️ Scott Allan: 'Right now he's the best player in Scotland.'

The Sportscene team talk Jota ⚽️⤵️#BBCFootball pic.twitter.com/XGKyI6XSjo

— BBC Sport Scotland (@BBCSportScot) August 15, 2022
And earlier today another regular Sky pundit, the former Celtic captain Jackie McNamara gave his opinion on the debate between a player on sparking form this season and someone who has managed about half an hour of football and scored a goal from about one yard out that was clearly offside. Here's what Jackie had to say…
Is Jota the best player in Scotland right now? 💭pic.twitter.com/QBgJ9qnwTq

— Sky Sports Scotland (@ScotlandSky) August 15, 2022
"I said a few weeks ago, I think this will be a big season for Jota. You know, last year he was on loan, now he's a permanent Celtic player, and sometimes your second season can be the hardest," Jackie said.
"But, I think the way he's started the season with the goals that he has scored so far, he is looking exciting.
I think he does (enjoy being the Celtic matchwinner). As I said, he's not on loan now either sometimes, when players come in on loan, it's a bit different because they maybe don't feel as part of it as the permanent players.
"So, I think that he is settled now, and you can see that in his game; his confidence and how well he is playing."
Does anyone have the brass neck to agree with Kris Boyd?
Paul Gillespie