Matt O'Riley spoke to the media today at Celtic Park after attending the funeral of Celtic legend John Hughes alongside his manager Ange Postecoglou and the first team squad. Big Yogi was given a beautiful farewell service then his family watched as the Bear made his last journey past Celtic Park and if they were in any doubt as to how much Yogi meant to the Celtic support then they got all all the confirmation needed that he was adored as both a Celtic player and a Celtic man.
Rest in Peace Yogi.
Here's how Matt O'Riley got on at his Media Conference this afternoon…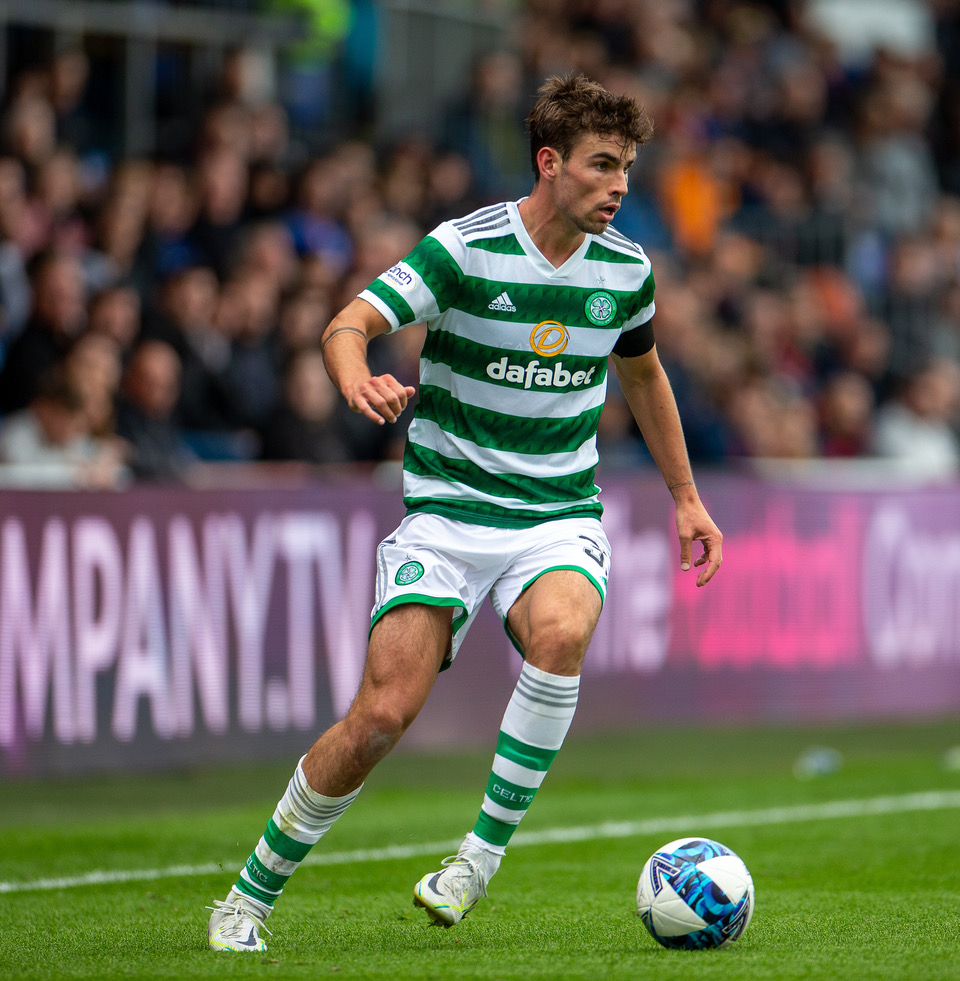 Q: How are you all feeling about the way you've started and particularly the performances?
Matt O'Riley: "We're feeling good. We're not getting ahead of ourselves or anything. Being at Celtic, we're expected to win every game so in that sense we can't really get carried away with these things. The whole atmosphere's good around the place. We're feeling good."
Q: Kilmarnock this weekend so a new ground for you and some of the players…
Matt O'Riley: "Yeah, new ground. Astro pitch of course, so not ideal for the body but we'll get on with it like everybody else. It's obviously been hot these last few days so it's probably going to be dry. We're going to probably have to adjust to the conditions as well as we can and that's what we'll do. We always do."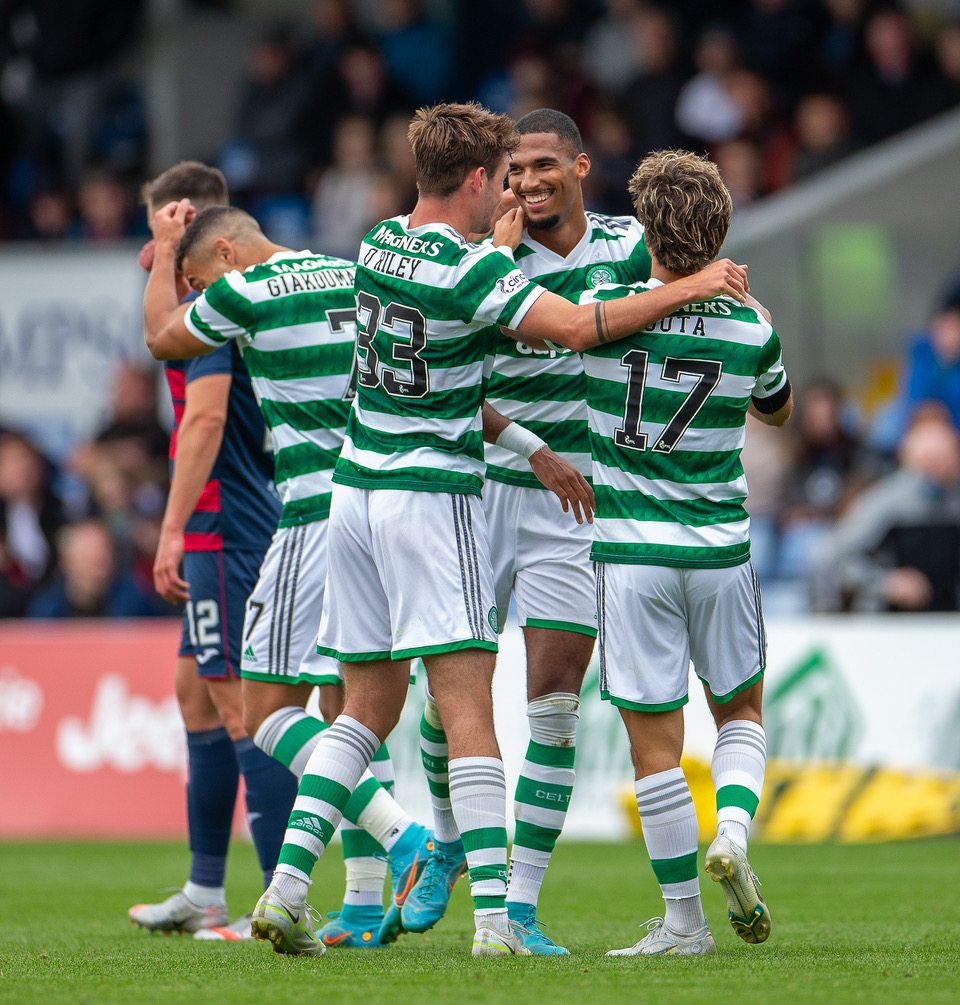 Q: Were you pleased to see Moritz [Jenz] get his goal at the weekend?
Matt O'Riley: "Yeah, I dunno if you've seen the video but I'm very pleased. Yeah it's nice to play football with one of your longtime mates. I don't really care who scores, I celebrate the same for everyone, but with Moritz of course it was that that extra bit special."
Q: What adjustments in approach to the game and the build-up do you have to make for a game like this?
Matt O'Riley: "The approach is always the same. We can only control what we do. Ross County was really dry as well to be honest. They didn't water the pitch for us so we had to adapt. We just have to try and move the ball as quickly as we can. It's not going to be easy but I think we're capable of doing that so that's what we'll try to do."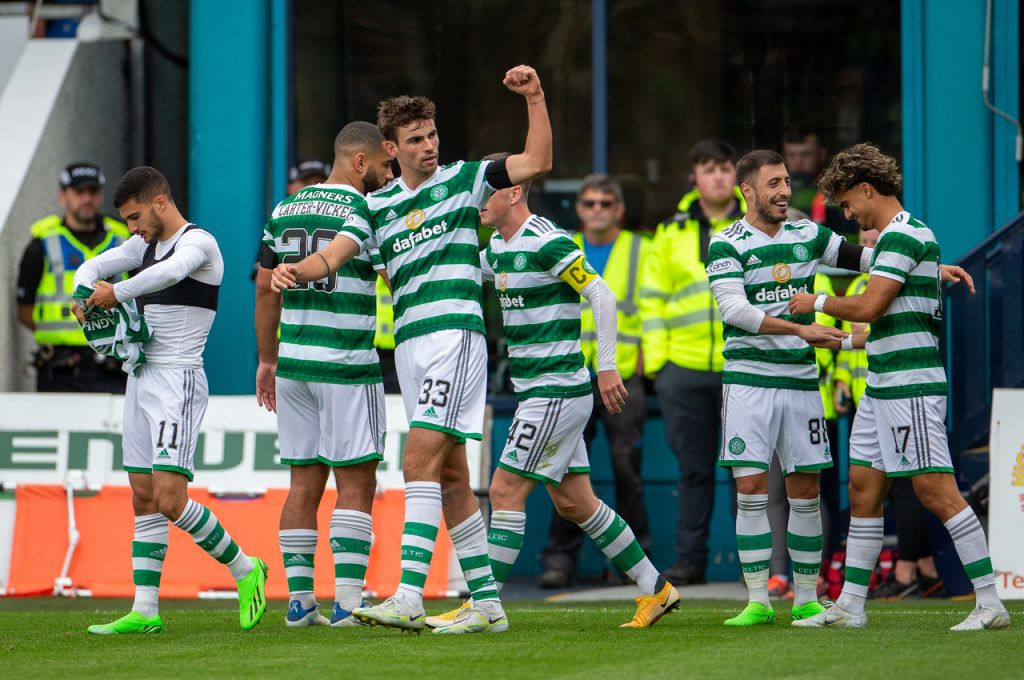 Q: A lot of competition for midfield places – are you feeling quite confident you'll be able to hold down that place this season, especially with the World Cup coming up?
Matt O'Riley: "Yeah, I'm always confident in my ability. But saying that, we have a lot of football to play this season so rotation of the squad is going to be important, especially with the way we play, the way we press, the way we play at such a high intensity. Not everyone's going be able to play every game. It's just inevitable. It can't be like that.
"I'm obviously going to try and play as much as I can. Every player wants to play as much football as they can. Yeah, I think I've got got the ability to do that but irrespective of that, I think whoever does play is going to do a good enough job to help us win."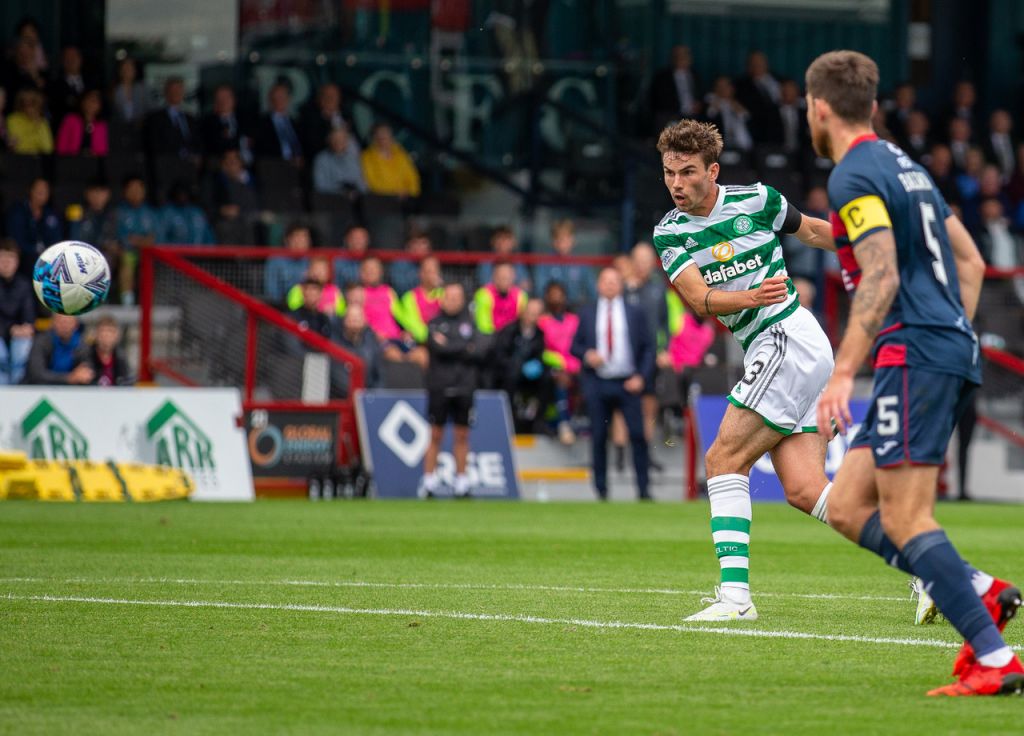 Q: Kilmarnock set out to frustrate (the)Rangers last weekend… are you expecting them to adopt a similar tactic on Sunday and you having to break them down?
Matt O'Riley: "Yeah, I think so. I think especially playing on their own home conditions as well. It's probably going to suit them more. And they obviously got they got quite a lot of success against it for Rangers for large periods of the game so I don't see them changing too much. But we've got to be ready for what they do. You know, we can only prepare for what we can do. Yeah, whatever they bring, we'll try and be ready for."
Q: How beneficial has it been to have a full pre-season under your belt?
Matt O'Riley:  "Yeah, it helps a lot. When I came in January, I'd obviously played a lot of football beforehand. But also football which was in quite a different structure to what I'm playing in here. So I was happy that I adapted at the speed I did. But saying that I feel like I'm in a much better position now than I was before, both physically and in terms of understanding my role. I feel very comfortable within the team. I've obviously known the boys now for a long time so I feel more comfortable in terms of speaking with everyone very naturally.
"So in that sense, I think I'm in a good place and I feel like I'm at a higher level than I was before as well. So if I can keep making these constant small improvements it'll hopefully put me in a good place."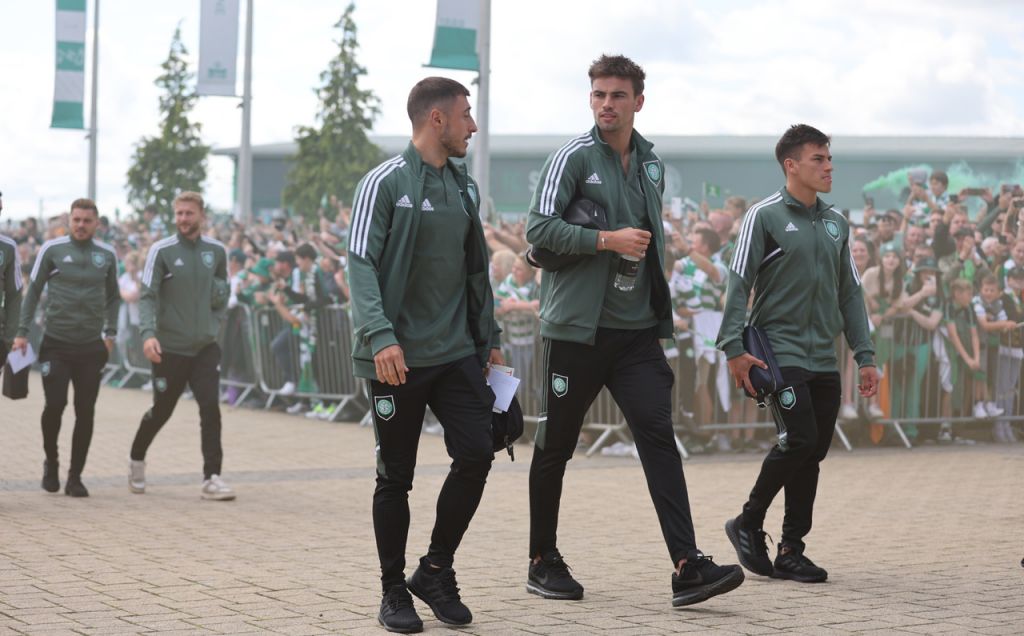 Q: The prospect of Champions League football this season – you really get a platform this year to showcase your skills really don't you?
Matt O'Riley: "Definitely. For me, it's genuinely a dream to play in such a high-level competition. Especially considering where I was a year ago, for example, or even six months ago. It's it's going to be a cool experience. I can't wait for it really."
Q: Is the World Cup motivation for you as well?
Matt O'Riley: "It definitely is. It's not something I'm focused on every day, but it's definitely a target in the back of my mind. I think it's important to strive for these things and I think with the position I'm in right now it's a possibility to do so. I don't see the point of not at least trying and then whatever happens, happens."
Q: When you talk about the Champions League, is that particularly exciting knowing people will be watching that round Europe as well?
Matt O'Riley: "Yeah, definitely. Not even just that but playing against the best players in the world. That's what I want to do and hopefully we can really test ourselves and just see where we're at in comparison to the other top teams. That's what I'm excited for."
Q: Are you getting to that stage now when you face adversity, the answers are going to come in playing football?
Matt O'Riley: "Yeah, definitely. And I think that's why it's important to be – and I know it's tough from a fan's perspective to see it as like a process and we all need a results mindset, which I agree with – but if we're just purely focused on results, then we're not going to be able to play at the level we want to.
"So for us being as process-orientated as we can be should lead to better results on the pitch. I think that's why you're going to see quite a lot of late goals as well – a lot of teams are going to set up to stop us, especially in the Scottish League, so it's going to take a while sometimes to break them down.
"Some games we might score early and it's completely different but other games it might take a while. I think just those late goals are going to become a theme in my opinion, just because we're going to wear teams out and we've got the calmness to do that.
Q: Do you feel personally that your game has improved since coming to the club and do you see improvement in your team-mates?
Matt O'Riley:  "Yes to both of your questions. Like I said before, I think I'm in a good place. It's definitely the best I've felt physically. I've changed a few things diet-wise, tweaked a few things off the pitch which seems to have helped. In terms of the football side of things, we were all very clear on what we need to do in terms of the structure and the system we play.
"Everyone's clear on that so I feel like we're in a good place and everyone else is in a good place from what we've seen so far. It's still really early on, obviously, but I think there's a lot to look forward to."