ALLY McCOIST can't even look at Celtic Park when he drives past along the new extension to the M74. The former Rangers striker, who also managed the successor club, has revealed his petty bitterness on the Alan Brazil Breakfast show this morning while discussing the new Tottenham stadium which opened for the first time at the weekend. A huge crowd turned up to an Under 19w game to get their first look at the stadium – which includes the longest bar in Europe – imagine that below the North Stand in Paradise!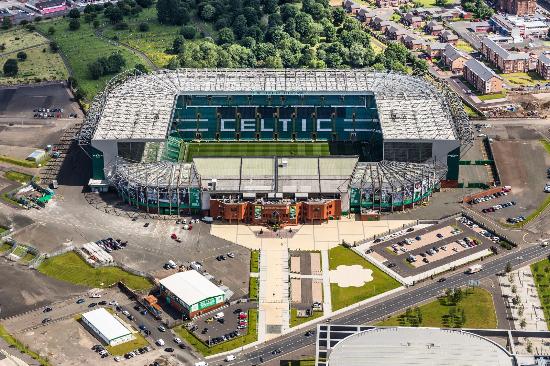 "When I'm on that new stretch of motorway that takes you the other side of Glasgow, I look the other way," McCoist said.
"If Celtic Park is on my left, I can't even look at it. I look to the right hand side!"
Not everyone was impressed by McCoist's admission.
"Grow up," said one listener.
"We are talking about a fully grown adult, right?" asked another.
He did get a few agreeing with his admission though.
"My office window looks right at it. The only benefit is when they put their light show on I get a good laugh that it cost them £millions," a bear said.
McCoist's antics at the new club were also mentioned. "Ally 'I want them named' McCoist. Despite knowing who 'they' were, he just wanted them done in, by others of course. Sleekit coward."
"What a sad and bitter wee man you obviously try hard to hide it with your joviality but deep down you are a bitter bitter soul !!!!
"When I'm on that new stretch of motorway that takes you the other side of Glasgow, I look the other way."

"If Celtic Park is on my left, I can't even look at it. I look to the right hand side!"

Ally McCoist on a particularly difficult bit of motorway in Glasgow! pic.twitter.com/rhgW8axTzw

— The Alan Brazil Sports Breakfast (@SportsBreakfast) March 25, 2019