CALLUM MCGREGOR has declared that he has no interest in leaving Celtic as he eyes winning ten in a row next season. The 26-year-old is reportedly a target of ex-Celtic boss Brendan Rodgers at Leicester but the omnipresent midfielder insists he wants to stay at the Scottish Champions.
As reported by The Scottish Sun, McGregor wants to 'finish the job' by winning the legendary 10IAR. McGregor penned a five year deal last year and said that the chance to win 9IAR and win the record-beating 10IAR next season.
"I am loving my Celtic career and it seems to be going from strength to strength. I signed a long-term deal last year. That's what I wanted, and that's what the club wanted.
"We were desperate to get nine in a row, and now we can put all our energy into trying to finish the job by getting to ten next season.
"That's the vision Celtic spoke to me about. That's where they see the club going. They want Celtic to remain dominant and I want to be part of that. It's why I pledged my long-term future to the club.
"We have done well to have this period of dominance, and we want to continue it. We want everybody to stay together and have a go again next season.
"What gets lost sometimes is that Celtic is a massive, worldwide club — an institution."
McGregor came through the Celtic youth ranks but it wasn't until Ronny Deila's era that the Scottish internationalist really made his mark. McGregor went from strength to strength under Brendan Rodgers and was an integral part of the Double Treble winning side – scoring in the Scottish Cup Final.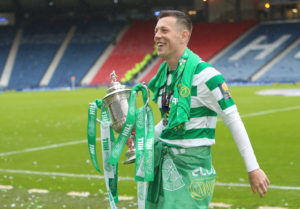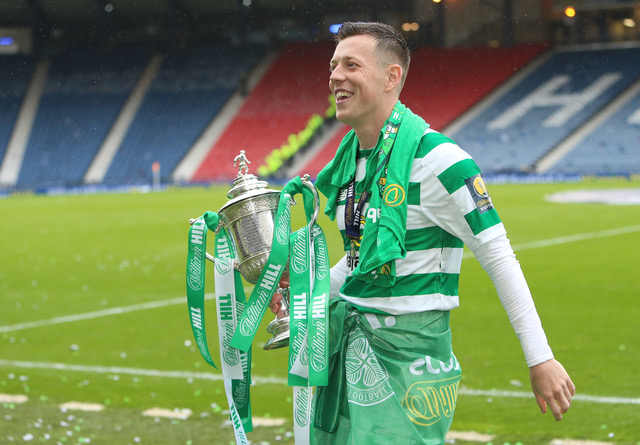 However, the performance level continued after Rodgers left and McGregor has found new heights under Neil Lennon.
McGregor isn't worrying about any interest from English clubs and bigger leagues because he is happy with the platform that playing for Celtic gives him.
"You hear about clubs trying to take our players, and there will be links to the Premier League.
"But what you have to remember is Celtic is a massive club, and that this is a big stage to perform on. I don't see any reason why the boys wouldn't want to stay and why we can't keep them.
"We have the Champions League qualifiers coming up, and we are going for domestic history next season too. It would be brilliant if we can keep the squad as strong as possible to do that."
McGregor has been an integral part of the Celtic team over the last few seasons and despite interest from Leicester, it is reassuring to hear McGregor's intention to remain at the club.
Neil Lennon has already said that Celtic don't need to sell anyone and this news will further the content of the Parkhead faithful following what has been a brilliant week for the club.