CALLUM MCGREGOR has admitted that he hopes former boss Brendan Rodgers will be invited back should Celtic seal 10IAR next year. Following winning 9-in-a-row on Monday, the midfielder has stated that he hopes the Irishman's achievements to contribute to the run are given the recognition that they deserve.
As reported by the Daily Record, the 26-year-old wants all of the three managers that were involved in winning 9IAR to be acknowledged and respected for their efforts in matching Jock Stein's record.
"The nine-in-a-row run is a combination of three managers we have had. Brendan, Ronny Deila and the current gaffer have all done incredible things in their own right.
"Brendan achieved so much for the club. Hopefully over time, people can see the influence he had and the role he played in this brilliant run, started off with the gaffer and continued by Ronny.
"We had three great years under Brendan – winning three Trebles. To have that much success at a club and for it to be overlooked, just in the heat of the emotion, would be a shame.
"Hopefully one day they can all come back together and celebrate the success.
"Emotions run high in football but everyone has been a part of this and hopefully that can be appreciated over time."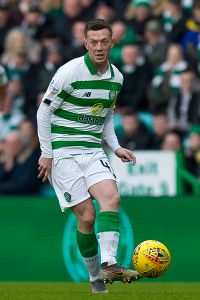 Supporters are still divided on Rodges given the manner in which he left, through the backdoor down to Leicester City as Celtic pushed for 8IAR. McGregor hopes time will heal those divides and for Rodgers' work to be respected.
Rodgers left before a crucial trip to Tynecastle, which was won by a late goal from Odsonne Edouard. Lennon, Kennedy, Duff and Woods stepped up and delivered – clinching 8IAR as well as a third Treble.
Deila gave McGregor his debut whilst he went from strength to strength under Rodgers. Since Neil Lennon returned, McGregor has been incredible in Celtic's midfield – doing the dirty work in defence, relentless running and creating in the final third.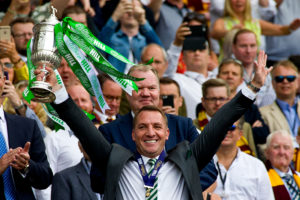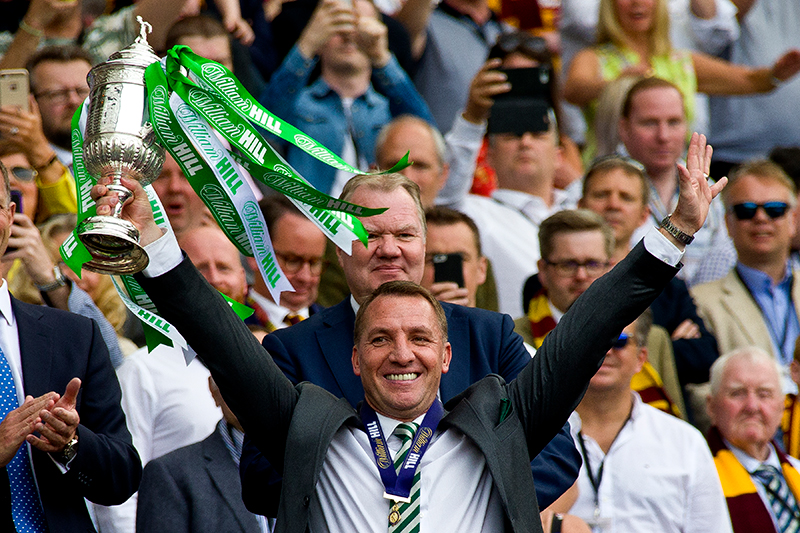 McGregor believes that Brendan's influence is evident by the Trebles and the high standards, which Neil Lennon has built upon.
"Brendan's influence in this nine-in-a-row run shouldn't be forgotten. He totally transformed the club.
"He took it to a different level when he came in with his exceptional standards. You couldn't drop below it one for even one session. It was always an opportunity to get better.
"We progressed as a team and individually and his influence can still be seen on the club as a whole."
Rodgers will be hoping to get an invite to the 10IAR party should it be achieved and as a part of the 9IAR winning trio of managers, he should be welcomed back even if the way he left was shameful.