RYAN CHRISTIE spoke to the media yesterday after signing his new three-year deal at Celtic, which we covered yesterday – see HERE and also HERE.
Apart from his thoughts on the much deserved new contract extension, The Celtic midfielder was also asked about the head-butt on him from Livingston's Dolly Menga on Sunday. Well there were actually TWO head butts by the Angolan striker against the Celtic player in this match, and hopefully Clare Whyte, the SFA Compliance Officer takes notice of both incidents – see the other one HERE.
Even if she only looks at the main talking point, it looks like the Livingston player will be offered a two match ban later today.
Here's what Christie had to say about the head-butt at the weekend and he reveals that he was taken completely by surprise by the assault.
"We want to cut that kind of thing out of football completely and rightly so," Christie stated. "There was no build up to it or anything like that, it just came out of nowhere.
"It took me by surprise and took me a few seconds to realise he had put the head on me.
"I can't remember what I said to him. It was something like, 'What are you doing?' – lip readers though will tell Christie that he probably owes a few quid to The Celtic swear box, for the second game in a row too!
"It was a strange one. I have seen it back and it comes out of nowhere.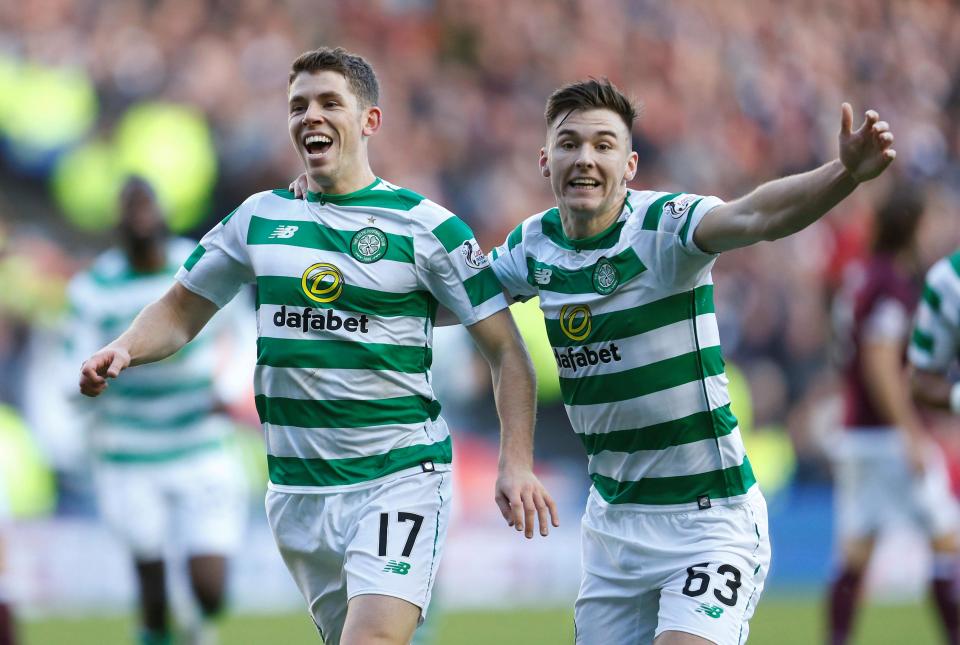 "There's always pushing and shoving incidents like that at corners and free-kicks and that is part of the game now," he continued.
"So I didn't really think he had much reason to do something like that.
"I was never going to go rolling on the ground because it didn't hurt me.
"I didn't know if the officials saw it or not.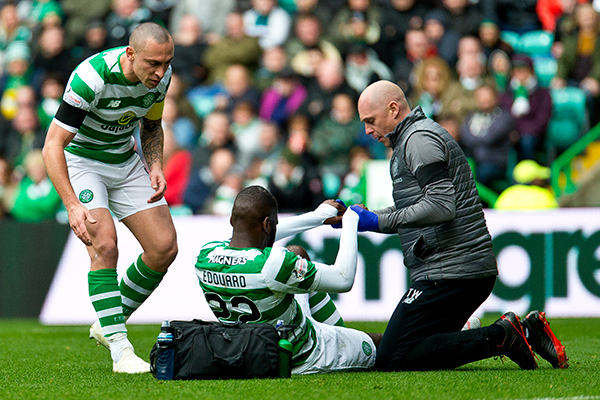 "If they have seen something then it is surprising he has not been shown a red card.
"The referee called us both over which made me think he had seen it, as there was nothing else to be seen other than that.
"I didn't get much of a talking to and I thought if the ref had seen it then it would be a red card.
"He gave Menga a right talking to, but no action was taken. The ref told us both to calm down and said to him he was watching him."
If and when Menga receives his citation from Clare Whyte, you wonder if she will notice that this is the third player in recent weeks that she has had to take action against for their actions against Celtic because the referees failed to or were reluctant to send off.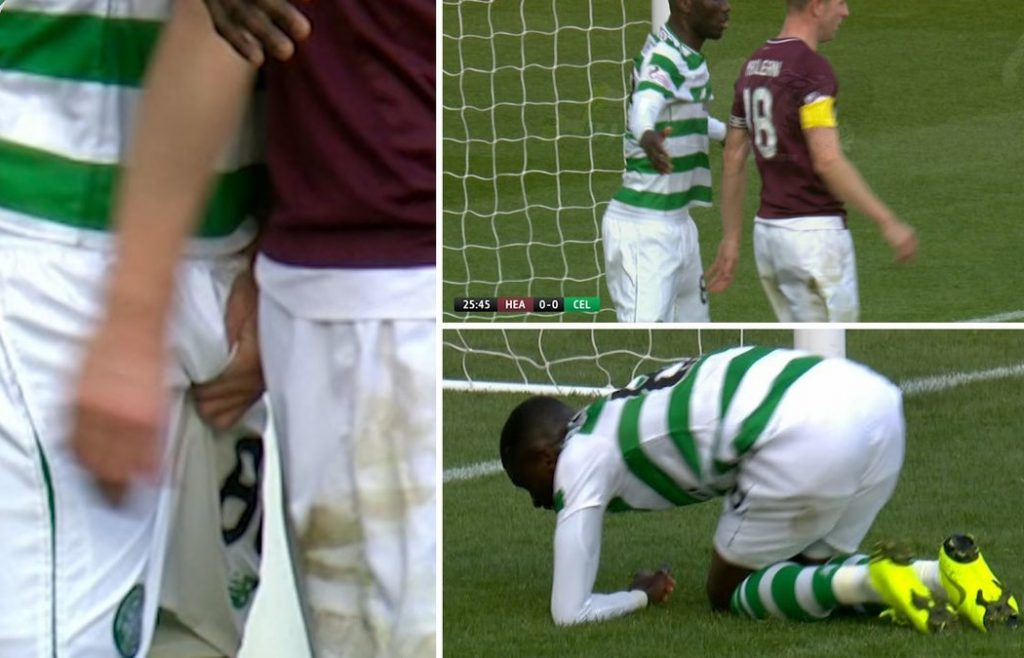 Scott McKenna's lunge against Odsonne Edouard wasn't even seen as a foul by Bobby Madden, nor was Steven MacLean's man-handling of Kouassi's privates  at Murrayfield spotted by Willie Collum and now Kevin Clancy missed Menga's double head-butt on Christie – all of that resulted in ZERO yellow cards from match officials and if Whyte acts today as expected – 3 times 2 match bans.
Is this reluctance to show cards only there when Celtic players are being fouled?
Can you imagine toe outcry across the city if these incidents happened to Rangers players with our any punishment?  Willie Collum has already found out what happens when he crosses them…
Also on The Celtic Star…
Jim Craig – Stanley Matthews, Matt Busby 0 Davie Elliot 6…See HERE.
Check out the new Celtic Fans forum where all Celtic supporters are welcome, registering is easy and you don't have to turn off Javascript on your phone or ipad to view or comment…