It took a good man to replace Willie Orr, but Jamie Weir was just that man, replacing the ageing Willie Orr in the left back position in summer 1907 and holding the position down for three glorious years in which he won three Scottish League medals, one Scottish Cup medal, one Glasgow Cup medal and one Glasgow Charity Cup medal – not a bad haul for three years!
Before we continue, here is a reminder of Willie Orr's story which appeared on The Celtic Star yesterday…
The Celtic Great who managed Leicester City and came within a point of winning the league | The Celtic Star https://t.co/knhxhWNgB0

— The Celtic Star Editor – INVINCIBLE (@CelticStarMag) July 10, 2020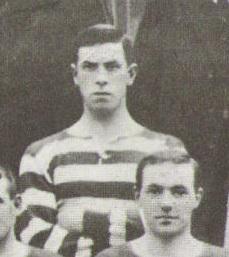 The change was seamless, although the style of play was different. Weir was younger (born in 1887 in Muirkirk, Ayrshire) and has been described as "strong, truculent and fearless" and freely compared to Storrier, Battles and Doyle. not to mention Willie Orr himself.
This doughty character whose tackle was ferocious, apparently had the habit of shouting at his opponent "Get Rid Of The Ball" as a sort of warning as he charged in! He had a good relationship with his full back partners Donnie McLeod and later Alec McNair, and on the left flank he could interchange with another Ayrshireman, James Hay, who was of course now the captain.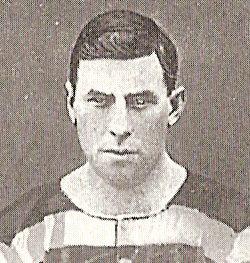 Being an Ayrshireman, Weir, like quite a lot of early Celts (Sandy McMahon, Peter Somers, Sunny Jim) had a great love of Robert Burns and did, we are told, a mean Tam O'Shanter at the Celtic soirees at the intensive training sessions at various Hydro hotels.
His finest hours were the Scottish Cup final in 1908 and the glorious 12 days of April 1909 when Celtic were required to play 8 games to win the League.
They duly did so, and Weir played in every game without giving the slightest hint of being tired!
His departure in 1910 was quite abrupt, and apparently involved a falling out with Maley and the establishment over wages.
He left to play for Middlesbrough and stayed with them until after World War One. He settled in the North East and as late as the 1950s, he was running the Crown Hotel in Redcar. He died in around 1959 or 1960 but the exact date of his death has been difficult to tie down.
Jamie Weir is yet another of the many undervalued Celts of the great days. His replacement at left back was eventually the great Joe Dodds.
David Potter