The sad passing of Sean Connery today at 90 years old was a surprise given many of us were probably unaware one of Scotland's favourite sons was ill. Connery was Scotland's most famous export outside of tourism and Single Malt's and he'll be sadly missed by many.
He is of course famous for his role as the undisputed greatest James Bond. He brought Ian Fleming's complicated character to life and 58 years after starring in Dr No, no-one has come close to fulfilling the role as well as Connery in that time, and you could argue that there have been eight others who have tried and succeeded only up to a point, a point some way below that of Sean Connery.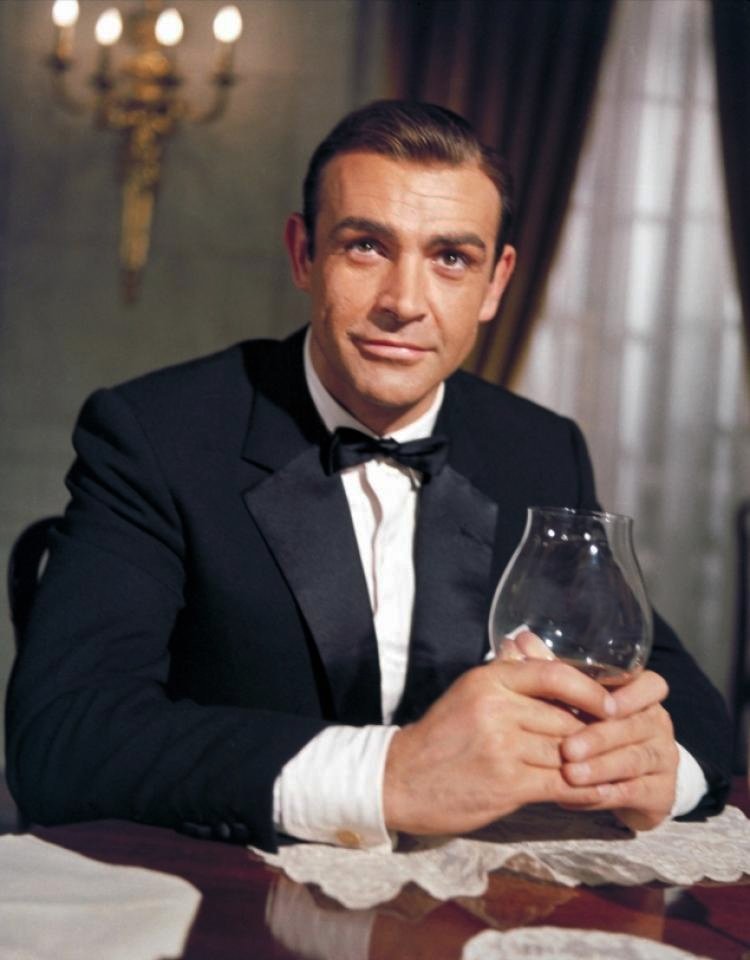 In the 1960's and 1970's Connery was a regular visitor to Celtic Park as Scotland's finest actor mixed with the country's greatest footballers. It was a golden age for Sean Connery and as an avid football fan a wonderful time to have the company of the World's finest football team to help shift the limelight now and again. Or for a photo opportunity that would have suited both parties.
Connery may have been famed for his 007 role but it never defined him entirely. Two of my favourite films as a kid both had Sean Connery stealing the show and both of somewhat differing standards. His role in The Untouchables alongside Kevin Costner as an Irish cop with a Scottish accent and alongside Christopher Lambert as a Spaniard with a Scottish accent teaching a Scotsman with a French accent the ways of immortality in a highland clan setting were both loved by me for greatly differing reasons.
I never was lucky to meet Sean Connery but my wife did. She worked as a Silver service waitress at a plush Edinburgh hotel. Connery and his wife were part of a function when the Scottish rugby team were playing an international at Murrayfield. Only a few weeks into her role she was given the table of Sean Connery to look after and that of his wife.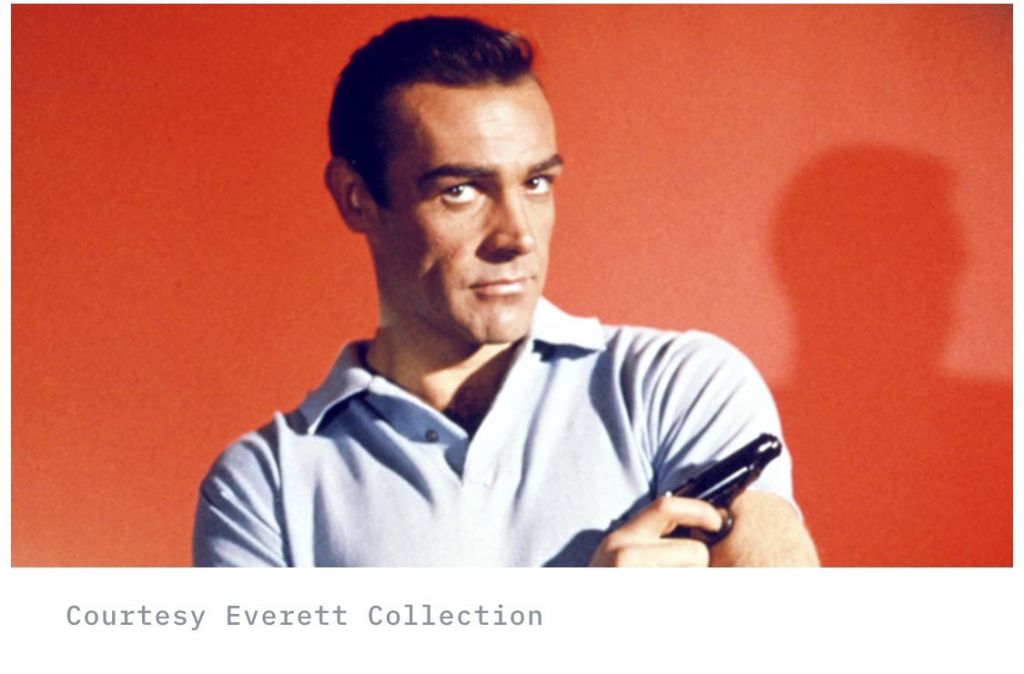 Prior to the game drinks and sandwiches were served. Taking their order Sean's wife ordered her drink but spoke in almost a whisper. Able to make out 'tea' but not the word the preceded it my Wife asked Sean's wife to repeat it, she did, and twice more before my wife stated she simply couldn't hear above the din, rather than ask Mrs Connery to speak up.
Now my wife being English wasn't only likely to struggle with the quiet tones of Mrs Connery but also the gruff tones of Sean Connery when he spoke up and also described the name of the tea to my wife. Still unable to hear and by now perspiring from every pore, Connery took pity and offered to write it on a napkin.
Relieved, my wife took the napkin to the kitchen, hoping to return to the table with Mrs Connery's beverage of choice and pray when the tables were allocated after the game that someone else got that task of serving James Bond.
But if she wasn't shaken and stirred before, the kitchen informed my wife that despite having dozens of tea choices that they had never heard of the one requested. As such my wife returned sheepish and perspiring to face the wrath of the bound to be disgruntled Connerys.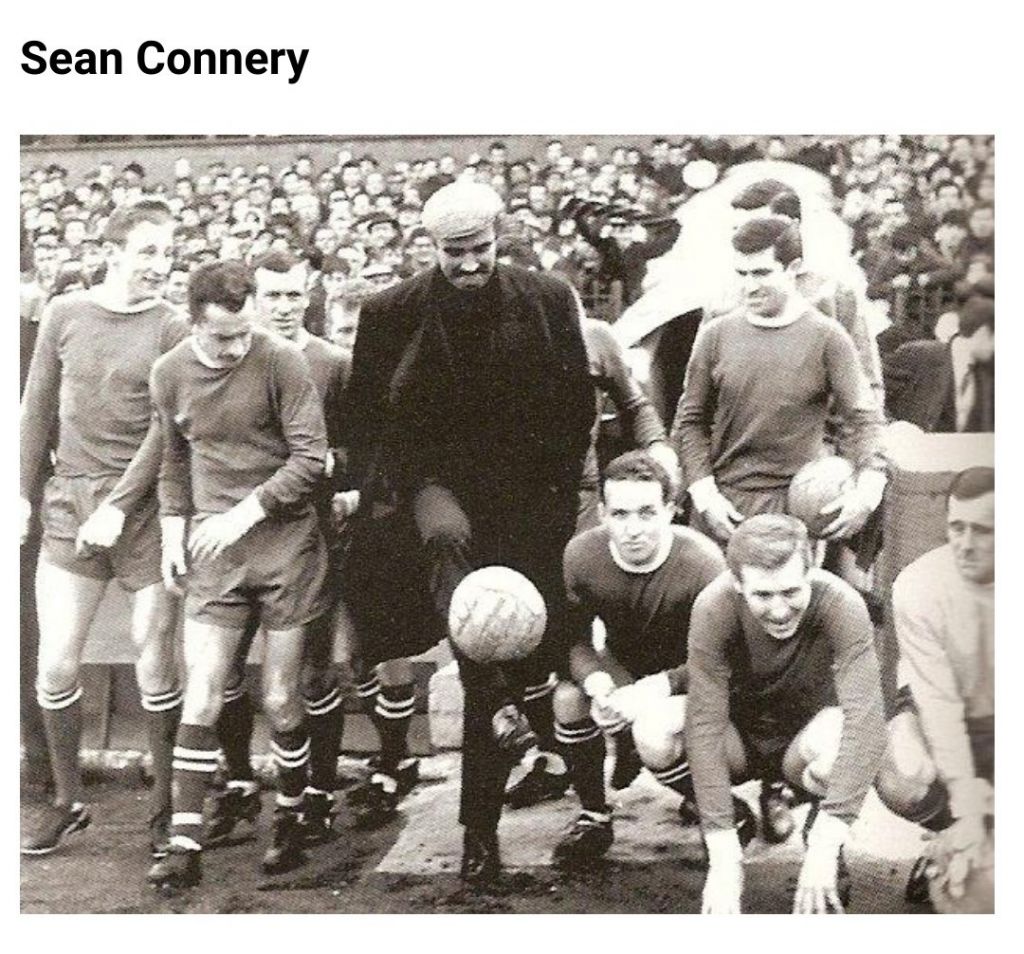 Explaining the cardinal sin of a top-class silver service and not having what the customer wanted, and hoping to not have to explain the entire kitchen and all their years of experience hadn't even heard of it, was going to be difficult and the walk up upstairs from the kitchen to the function room took an age.
Then at the table and with the driest of throats but in the clearest of voices she could summon my wife explained the tea was not available and that there were several dozen other choices she would be happy to assist with. Sean Connery thankfully took pity once again, smiled and suggested perhaps my wife could choose an alternative or Mrs Connery could settle for a coffee. Certainly not the angry response my wife had feared and one she was both thankful for and allowed her heartrate to return to racing.
When it comes to Sean Connery, there can be only one. Sleep well in Paradise.
Niall J