"Somethings aren't clear right away. That's where you need to be patient and persevere and see where things lead" Mary Pierce.
Aye OK a quote to start from a tennis player is a bit strange but it is apt.
Neil Lennon returned to Celtic Park for the second (3rd or 4th or 5th) coming.
Red Adair is back to put out fires. What a welcome he got. The interim manager remains unbeaten since picking up the mantel from the captain who jumped ship mid battle.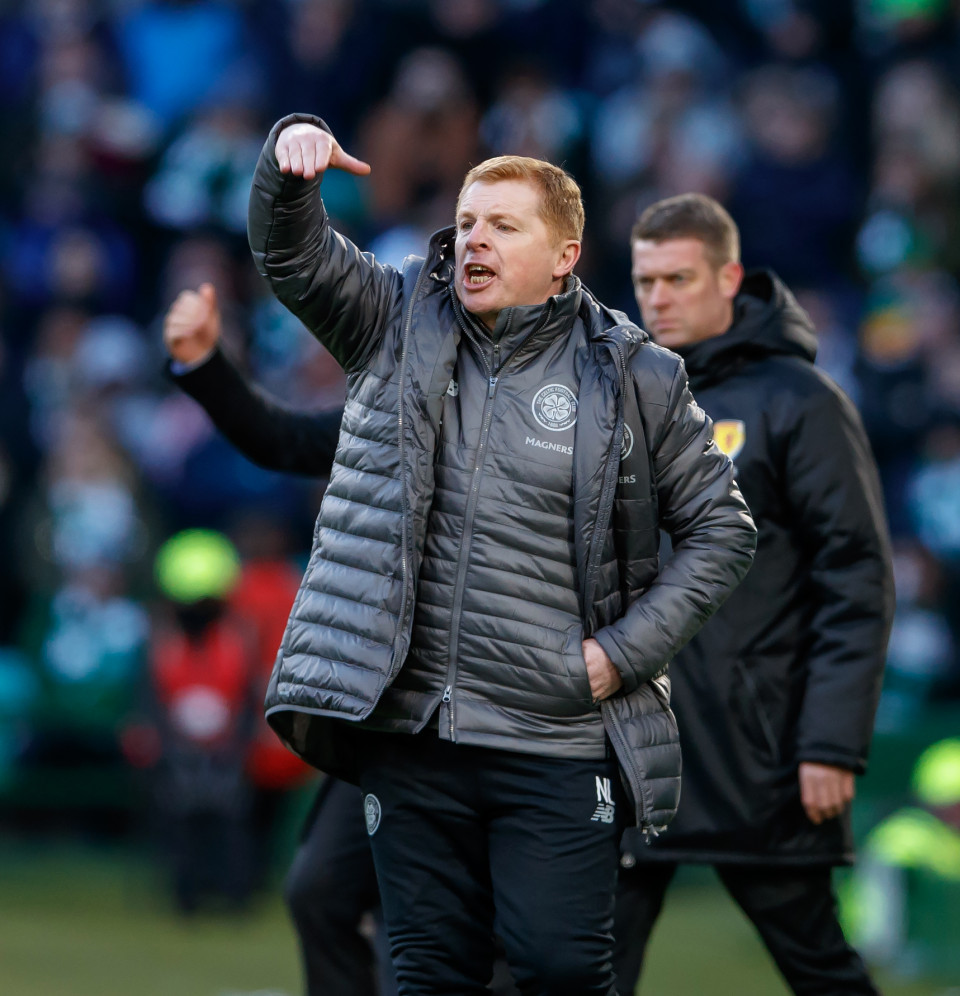 Given the circumstances he's done well. Toed the party line so far. Happy with the quality of playing staff, not changing much, just keep it ticking along…
He's overseen victories at Easter Road and Tynecastle doing even better with those than his predecessor had done. Now came the homecoming. The predecessor had been invincible at home, 100%. Tough ask.
The nearest challengers had played their counterparts off the park the night before but simply hadn't been ruthless enough in front of goal and paid the price as Florian Kamberi netted to earn Hibs a draw.
Fast forward a day and Celtic play Aberdeen. Much the same story.
Until this season The Dons had been our nearest challengers both in leagues and cup competitions. Had Celtic called it a day when (the) Rangers evaporated they'd be ruling the roost by a Country mile.
Today they stood in the way of a 10 point advantage and more than likely the title in the bag. Except life doesn't work that way does it?
Nope.
A completely non eventful first half played out, but we did what we usually did. We toyed around we probed at weaknesses and we hung back like the Lion prowling it's prey.
Sometimes we find that opportunity early doors and pounce. At other times we hold back an wait for the opposition to tire and we break their lines.
Tell you what though I did think Ajer had scored, he was superb first half. Like a handsome Roy Aitken. Feed the Bear?
Aberdeen had barely moved an inch. Much like Hibs at Easter Road if we kept this up second half we'd patiently pounce. If Aberdeen had to (and they would have to) move up an inch from defending they're back line we'd pick them off.
At half time i'm thinking this will be a win maybe by a goal more likely by 2. They'll bend. We didn't wait. We rushed it.
Edouard and Mikey came on for Henderson and Sinclair. I have no idea if this was due to injury, perhaps it was. From the outside looking in it was impatience. Henderson is already our best deliverer of set piece. Against a stuffy side this could well have been our breakthrough.
Sinclair if you rewind back to the last visit of Aberdeen was the guy who found space to back heel into an Aberdeen net on the last visit to Paradise. In fact historically he can look disinterested, even ineffective then be a match winner.
As the second half started it was immediately evident sticking rather than twisting would have been wise. The defensive cover was under pressure. Aberdeen had pushed up and been more adventurous. We hadn't counted on the change we assumed they'd stick.
In fact had we been aware and waited to change we'd have still had the central pace of Burke to pick Aberdeen off as they shifted up fancying their chances.
Instead as they pushed up we put our pace and trickery out wide and Aberdeen negated it. Forcing our wide players backwards, playing balls inside, into an industrious midfield of Brown and Bitton. Industrious as they indeed were they lack creativity and guile.
Forrest had moved centrally and given the success of that at Easter Road Lennon should be given credit for trying it. It's perhaps just a shame French Eddy looked a bit lost centrally.
In fact he's starting to look like he preferred playing second fiddle to Griffiths and Dembele. Life catches up kid.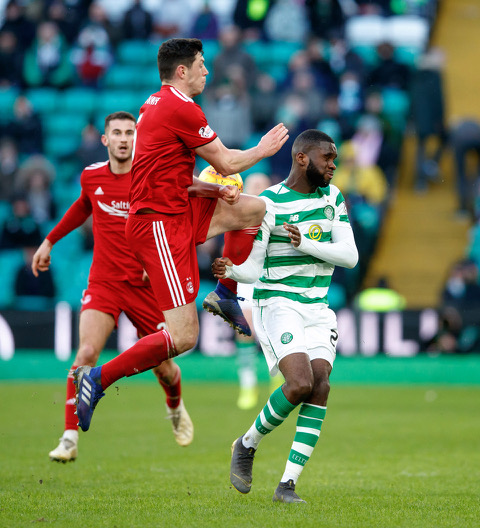 You are the 9 million man. Get a bit lost at Ibrox i'll forgive it. Look like you are looking over your shoulder to others at home for inspiration, at the business end of the season, I don't care who you are. For the price tag you step up. Big bucks bring big pressure. We need consistency now. This is the business end.
Toljan slipped him in after the break and the save from Lewis was simple enough, Edouard moved onto the follow up and shifted to Johnston but Aberdeen defended well.
Both Ajer and Boyata were stable and aware throughout thankfully and with the last 20 approaching we started to up the pressure. Forrest and Johnston linked but the cross ball was to high for the advancing Burke and Aberdeen again had us covered.
Ten minutes from time Celts finally found some stride and some ryrthym. Timo Weah on for the now tiring Burke picked up on the right, Forrest was fed from an effective Bitton with a strong forward pass but Dons keeper Lewis saved the effort well.
In fact this lad's defence of his area is worth keeping an eye on. His distribution is somewhat Gordon-esque but it depends how we decide to develop our sweeper keeper as to whether Lewis is worth scouting.
His stability was admirable. His grasp of the basics should be acknowledged.
Mikey Johnston and Tierney linked well on the left with 5 minutes to go. Tierney's cross couldn't be converted by Timo shooting just wide. Johnston almost immediately curled anther effort wide. As the Celts pushed for a winner it looked a bit like we'd ran out of ideas.
Personally I think we could have stuck at half time and waited to see if Aberdeen changed before we did bit that's with the benefit of 20/20 hindsight.
Unless it was for injuries I don't see how Mikey Johnston coming on for Sinclair improves our threat nor do I see how the confidence would have been improved for either Henderson or Sinclair being replaced at the hour mark rather than the 45.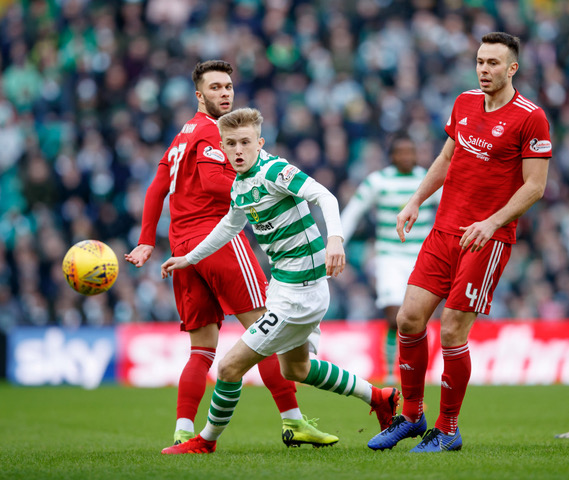 Especially Henderson. If that wasn't injury it's a real kick in the nuts for the kid. Sinclair's however should be big enough to handle a 45 hook.
We've spent 3 seasons breaking teams down slowly or picking them off early, there has rarely been an in between. Teams tend to react to us first rather than us reacting to them.
Lenny talked of minor alterations. Most of us would have thought that meant at the back rather than wide or middle to front.
I wonder if he just got a bit edgy on Coronation day, Got a bit caught up in the hype. Listen no damage done thanks to Hibs second half efforts the night before but let's hope lessons are learned.
Our front line hasn't been found wanting for nearly 3 years, they usually find a way, in fact they nearly always do especially at home. We've got used to becoming patient.
In fact "Patience is the key to paradise." a Turkish proverb apparently.
Niall J