The Michael Davitt Museum in Straide Co Mayo is a hub of Irish history, with a strong connection to Celtic Football Club. After all, Davitt was Celtic's Club Patron and an influential figure in the early years of the club.
Beyond Davitt's story, the museum holds a number of interesting events, presentations and talks. One such event is taking place next Saturday 27 May at 7pm. Indeed, that evening there will be a book signing/presentation/Q&A relating to two books on the life of Celtic's primary founder Brother Walfrid.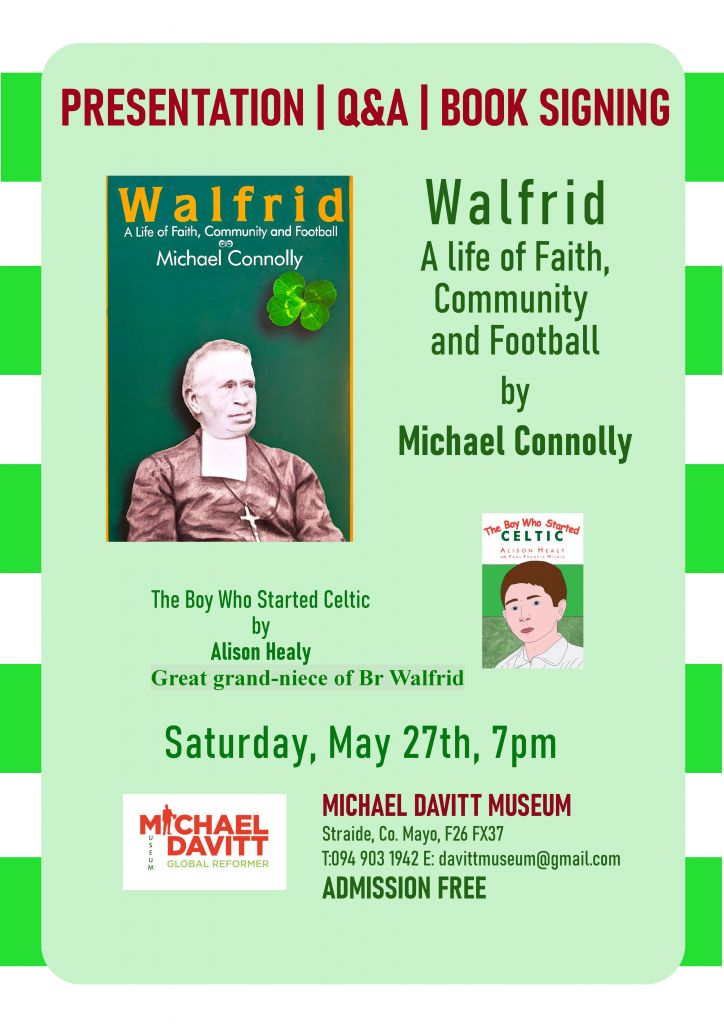 One book is Michael Connolly's Walfrid – A life of Faith, Community and Football, which is the culmination of an in depth PhD study into the great man's life. Meanwhile, Walfrid's Great grand-niece Alison Healy has written The Boy Who Started Celtic.
For Celtic fans based in Ireland and particularly in Mayo, this is an opportunity not to be missed.
Not only does the event give you a chance to get your hands on two wonderful books about our history, but it also gives you the opportunity to ask questions of these two historians and find out more about the man who created Celtic.