[NOTE: My colleague Niall J has already written an outstanding remembrance of Michael Duffy on The Celtic Star while Sandman paid his own respects in last night's Definitive Ratings, naming MD as Celtic's 12th Man and Man of the Match. While many others have given their remembrances on the pages of The Celtic Noise forum and elsewhere, few of us know the intricacies of Michael's life outside his love of Celtic. Gleaning information from his obituary, I wanted to highlight the man behind, ironically, the Father Jack avatar on Celtic Noise.]
Michael Duffy entered the world just in time for Celtic to beat Hibernian in the Coronation Cup at Hampden Park, his birth preceding that auspicious event in Celtic lore by just four days, on 20 May 1953. He was born in the Possil district of Glasgow, and he and his family lived there, until he and his family moved to Haghill.
From Haghill, Michael's childhood included living in an area where he could look down on Celtic Park, which fostered his lifelong love for the Bhoys in Green. His childhood coincided with the great Celtic sides built by Jock Stein, and a few days after his 13th birthday, Celtic brought home the European Cup.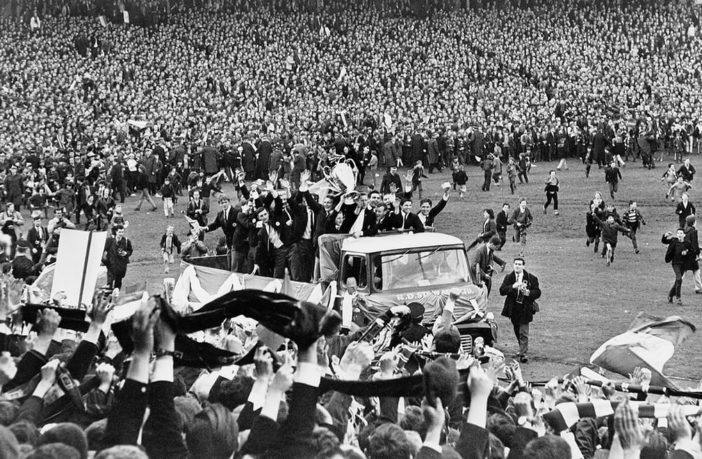 Like other working-class boys in the area, Michael attended Whitehill Secondary School in Dennistoun and, as was common at the time, took an apprenticeship at 15. His painting and decorating career is highlighted literally by his painting of the Forth Bridge. To supplement his income, Michael worked at Virgin Records and nurtured his love of music, which led him to teach himself how to play the guitar, which would come in handy later when he lived in London and Ireland.
Michael's school career took a detour, as he left school for an apprenticeship because his family needed a breadwinner – as was common at that time – but he returned to college later to complete his Highers, and he was successful in them all.
Michael's life took him to London and Ireland, where he plied his painting-and-decorating trade while playing gigs at local pubs. At one point, he was given permission by a music school to use the facilities to teach guitar, and the Head Master of the school was so impressed that he gave Michael an opportunity to teach there. Michael declined, since he was self-taught and hadn't learned to read music.
A hallmark of Michael's life is that he always used his keen intellect in the service of fair play, and he was always a fighter against bigotry and hatred. While he was kind and helpful, almost to a fault, most who knew him personally attest that he also was swift to let those who had overstepped their bounds know it.

This was evident later in Michael's life as, in failing health, he was housebound but found a home as one of the more active members of The Celtic Noise forum. Always helpful and encouraging to new members while policing, with others, the forum for trolls, Michael had a reputation of being the "night manager" for the forum, since he was on at all hours. His reputation blossomed to being considered by most of the regulars there as "the Faither of  Celtic Noise."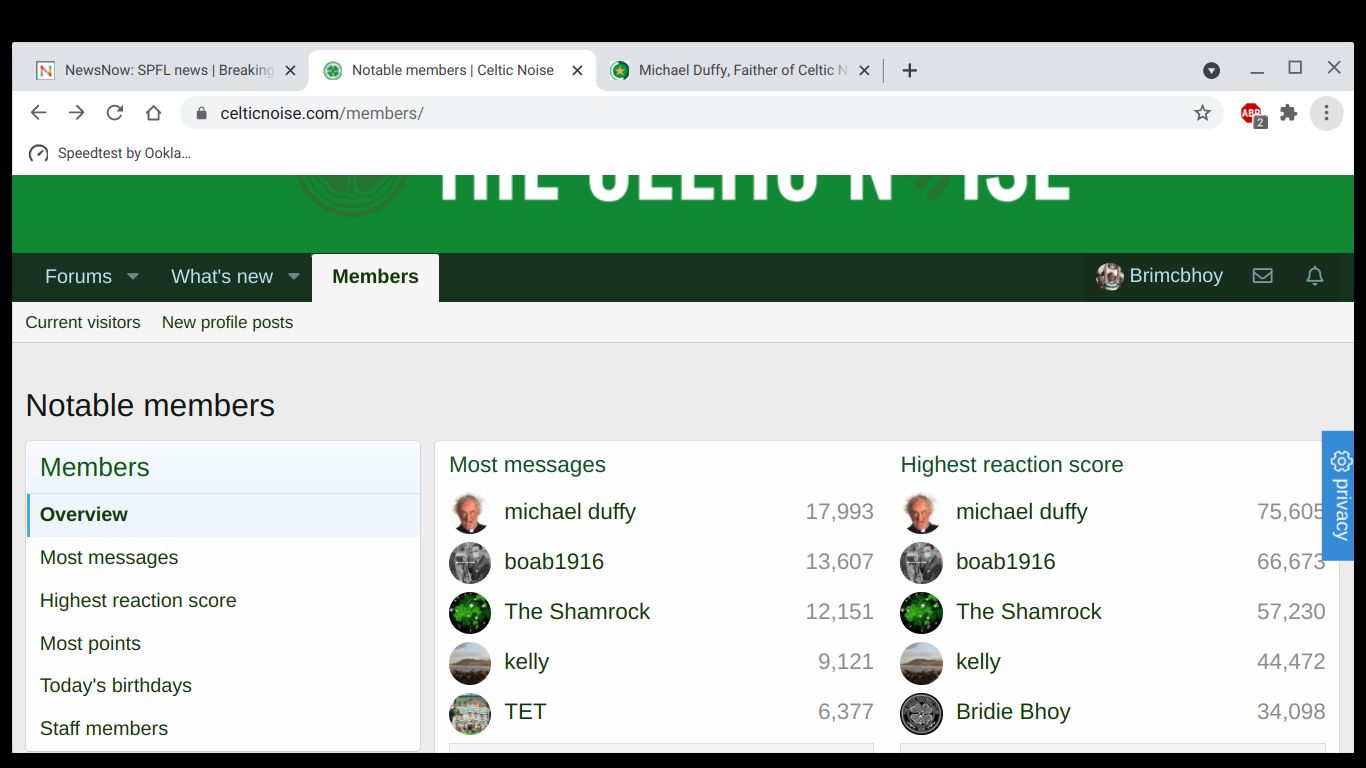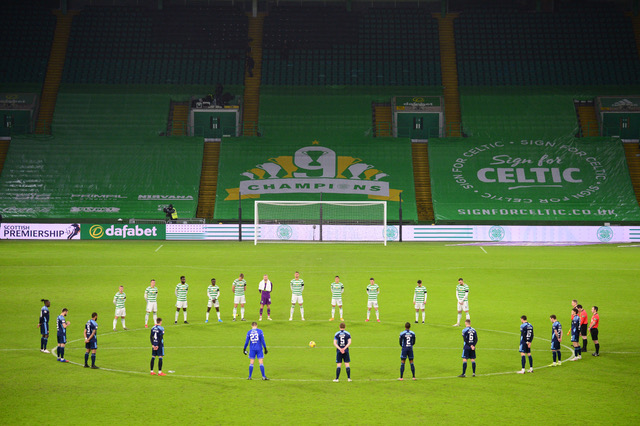 Michael's family – from his immediate family and relatives, to his worldwide family of fellow Celtic fans – feel the pain of his passing and the emptiness therein. However, we who knew him at whatever level are proud to have known him, and we are comforted in knowing that Michael spent his life as a caring and decent person who helped others whenever he could. To paraphrase a popular Celtic song:
"Farwell my darlin' Michael, for the best of friends must part / No more we'll stand beside you on the slopes of Celtic Park."
To our Celtic comrade Michael Duffy (1953-2021): Presente! Requiescat in pace.