Throughout the history of Celtic Football Club there have been many great players. Lots of these are remembered, revered and loved. However, some are sadly given less recognition than they deserve. Mike Jackson was one such man. He played for Celtic in the late 50s and early 60s, and perhaps the reason that players like him are lesser known is because he missed out on the 7-1 League Cup final and then the Lisbon Lions stole the limelight of that period having won the European Cup a few years later.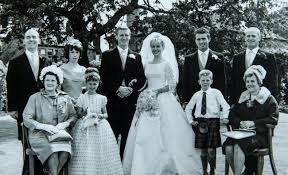 The first thing that jumps out is that Jackson shares his name with a world famous singer, and for that reason you'd think his story might have been more widely noticed. However, there's only one Michael Jackson as far as we are concerned and that was the inside right who signed for Celtic from Benburb Juniors in July 1957.
Jackson had been pursued by Manchester United but elected to join the Celts. Talking of the move, Jackson said: "I'd been down at Old Trafford for a couple of weeks and played a couple of matches but when I received a telegram to come up and play for Celtic against Dunfermline, I jumped at the chance. Apart from the fact that I'd supported them as a boy, I was getting homesick down south. So I came up and played, Celtic offered me a contract after the game and I signed for them that night."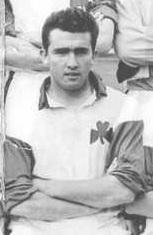 A clever, clinical attacker, Jackson worked hard in the reserves before making his first team debut against Dundee in a league match at Celtic Park on 7 December 1957. He came through the ranks alongside a host of the Kelly Kids, who would ultimately go on to become the Lisbon Lions. Therefore, it was very difficult for him to get regular game time, despite a superb goalscoring record.
Season 1958/59 was when Mike became a more prominent Celt. He got regular starts and did well, most notably scoring a late double to earn victory over Dunfermline in March 1959. The season was a poor one for the club with Celtic finishing in sixth position in the league. Nevertheless, Jackson managed to maintain his goalscoring form throughout the campaign and into the first half of the following season.
It was during that next season (1959/60) that he fell out of favour and was dropped for the rest of the campaign. The club bemoaned his lack of pace, yet on reflection this is baffling as he had scored eight goals in 12 league matches prior to being dropped. The Hoops had more problems in defence at this time and thus Celtic finished ninth in the division!
Upon Jackson's return to the side, 1961/62 saw a great upturn for the club. Celtic finished third in the league and whilst Jackson wasn't scoring huge amounts of goals, he did chip in with a brace on three occasions, although he tended to struggle against the stronger sides in the division. That fact caused him to fall out of favour once more in the 1962/63 campaign and after little first team action, he played his final match for the club in a 1-1 draw with Kilmarnock, before leaving for St Johnstone in April 1963.

Jackson deserves to be remembered as a decent Celtic player. He played for the club in a turbulent period, whereby no trophy was won since the 1957 League Cup, until after he had left (1965 Scottish Cup). However, he racked up 78 appearances and scored 32 goals in the Hoops; a fine return for an inside right playing in a struggling team. He also goes down in history as one of the 11 men to play in Celtic's first ever European match, a 4-2 defeat away to Valencia in the Inter-Cities Fair Cup.
After leaving Celtic, Michael Jackson went on to have a long playing career until the age of 41. His career took his around Scotland, across the water to Ireland and back to where it all began at Benburb. Indeed, Jackson played for Third Lanark, Drumcondra, Athlone Town, Clyde, Morton, Queen of the South, Clydebank, Hamilton and Benburb.
Players without pace often need to rely on football intelligence. That's exactly what Jackson did and when his playing days were over, he became a reserve coach with Albion Rovers before coaching Benburb and Queen of the South in 1974. A year later, he became manager at Palmerston Park, lasting three years in the role.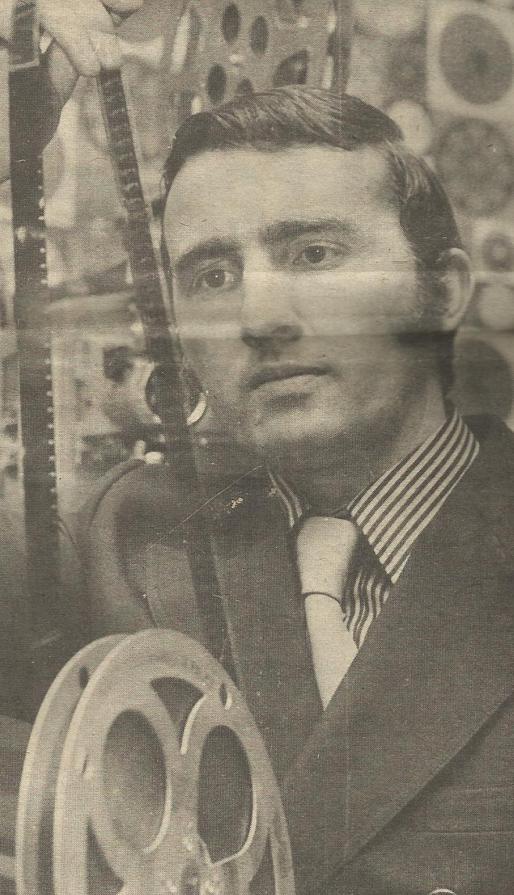 Having played alongside Billy McNeill, with whom he struck an incredible friendship, Jackson was asked by the former Celtic captain about a Dundee midfielder named Gordon Strachan. Queen of the South had just beaten Dundeeand McNeill was the manager of Aberdeen at the time of the question. When his best friend gave his approval, McNeill signed Strachan from Dundee to the Dons in a move that worked out superbly.
McNeill's friendship with Jackson was a special one. It was Billy who gave Jackson his "Dino" nickname, when the pair played together at Parkhead. McNeill later explained that this was because Jackson fancied himself as a singer and thought that he could imitate Dean Martin, the singer from Brat-pack. Nobody concurred, but McNeill nicknamed him Dino as a joke and the name stuck!
Dino continued his management/coaching career beyond 1978 with spells at Morton, Albion Rovers, Partick Thistle and back again to Queen of the South in various capacities, before joining Celtic as a scout for Billy McNeill in 1988. It was only a year before becoming Celtic's scout that Hoops Chairman, Jack McGinn, wanted to bring Billy McNeill in as manager. The negotiations for McNeill's return to Paradise took place at Mike Jackson's house in Crosshill. Mike's scouting role wasn't so much to spot talents that Celtic could sign. Instead, he was tasked with collating information on opposition teams, including European opposition.
McNeill departed the Celts and Jackson left with him. At this time he took up a role with the Youth Training Scheme in Scotland, in which he would help failed footballers get into other areas of work. An unexpected return to football was then made as Leeds employed him as a Scotland based scout. Subsequently, he recommended Mark Viduka to David O'Leary and the club in 1999.
In the mid 2000s, Jackson undertook a new football role once again. This time it was back to Celtic Park, where he worked as a pundit for Celtic TV. This gave him the chance to work with John Clark, with whom he has also been lifelong friends.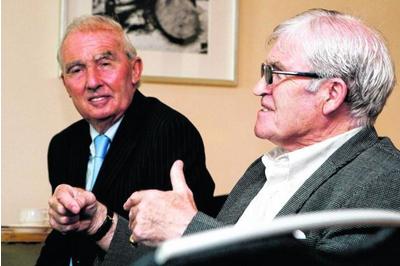 Jackson was part of a Billy McNeill tribute last year when his best friend sadly departed. Speaking to the Celtic website, he told of the lifelong bond between the pair and how distraught he felt at losing his best friend. Mike said: "I was up to see him (McNeill) every other day, but it was a blessing that God took him. As much as I'd love him to be here with me, it's a relief for him. He was such a lovely, big, principled man. I was the best man when he and Liz got married. I first met him in 1957 and we all trained together at night, three nights a week at Celtic Park. Everything came from there and since 1957, we've been best pals. My kids and their children are like brothers and sisters – just one great big family. As friends we were in each other's pockets all of the time and the friendship has continued right down to our children and I'll miss him awfully – it was so sad."
Mike also spoke about McNeill's leadership off the pitch, paying tribute to how he organised things for Celtic players. He said: "He was a born leader, even back in the early days arranging holidays. The first time a crowd of us went away on holiday, it was to the Channel Islands. There was the likes of John Divers and Jim Conway there at the time, and Billy organised all of that. We were saying, 'Where will we go?' Billy said, 'We've never been to the Channel Islands, let's go there,' and a year later he was saying, 'We'll go to Spain.' Billy organised everything for those trips. That's why we called him Cesar, as he was the captain and he ran the ship, and made sure everybody was alright. We'd have been lost without him. In fact, we wouldn't have gone anywhere."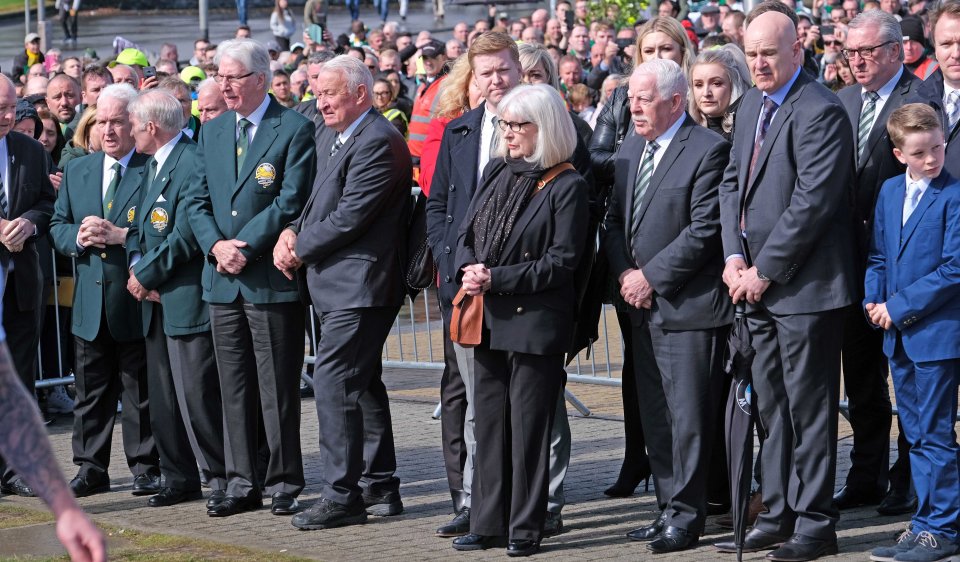 The interview closed with some heartfelt remarks showing how close the Bhoys were. "I was honoured to be the best man at his wedding and that friendship had gone right down to our children, who, like us, have lived out of each other's pockets. I lost my wife 18 years ago and I was never out of the McNeill house as it was a second home to me. He was such a nice man and it was a pleasure and an honour to have known him."
We hope that Mike is keeping well and enjoying his retirement. He is a man who should be well known among the Celtic support for his kind nature, his companionship with Billy McNeill and his very impressive goal record during a difficult period for the club.
Liam Kelly