Even at a conservative estimate, Celtic have now shelled out over £15m to reinforce a first team squad that will be tasked with not just defending a Scottish League title but also competing across four competitions next season, with the most demanding of those likely to be the Champions League.
Cameron Carter-Vickers and Jota have made temporary plans into permanent arrangements, and the signing of Benjamin Siegrist will mean the three goalkeeping options available to the manager has been improved by having three who can at least now use their hands, now that Vaisilis Barkas has taken his popadom mitts to Utrecht on loan. Add to that Greg Taylor has some genuine competition in Alexandro Bernabei which will eke out further improvement from last season's standout left back, and encourage Bernabei to develop all the quicker.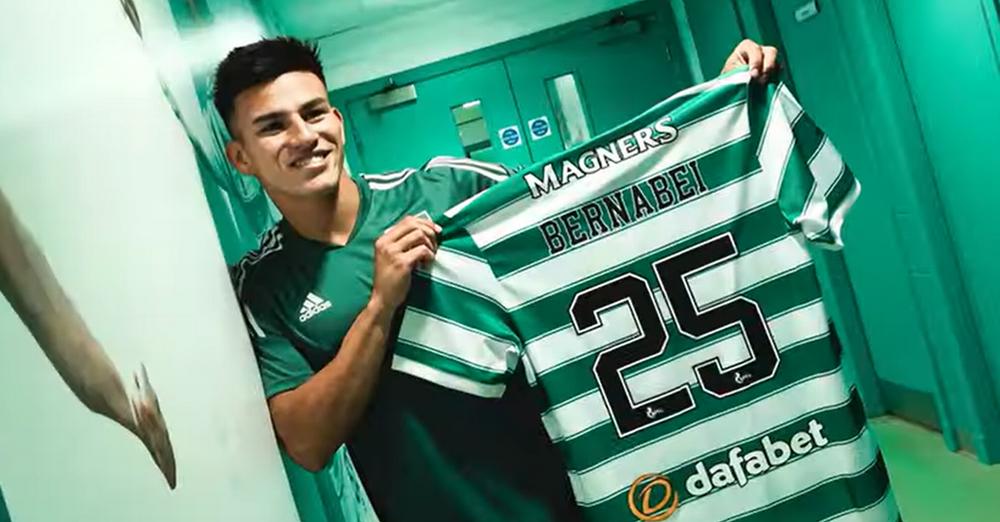 Yet you get the impression Celtic are still not done. A footballing centre half is very much part of the plans, as is a holding midfielder – or another No8 if a suitable No6 cannot be sought. And further up the field, a forward, and likely one who can play across all front three positions rather than an out and out No9, will be the order of the day.
Given the outlay so far on players, the news Celtic fans have once again backed the club by selling out season tickets yet again is a further sign the club and support are all pulling in the one direction, and with Champions League money still to be banked, there is little reason why Celtic cannot add those three more players to ensure Stage 2 of the Postecoglou rebuild can be completed in this transfer window, but as with everything in life there is always a proviso or two – or even three or four.
Celtic have a residual issue with transfer windows past to contend with, and as much as more money than ever is flowing through the coffers, the wage bill is still somewhat imbalanced – and the blockages to those three players coming in still remain in situ.
In defence Christopher Jullien is on a reported £20k per week, in the striking position Albian Ajeti you can assume is on a figure some 50% higher, meanwhile whilst Nir Bitton has moved on, his diminutive teammate Ismaila Soro will also likely need to take his wage to pastures new before the manager can reasonably expect to target his top picks, rather than settle for lesser fancies in those three positions.
Yes, the argument may well be, that be it loan costs or transfer fees, Celtic's income level probably means they can afford the outlay, but can they afford to bring them in while spending close to £60k a week on players who were they eye for a player of previous managers and even de facto directors of football? Is it a risk the Celtic board would be willing to take? Possibly, but not likely, not without it impacting on the manager's favoured targets. Postecoglou may get players for all the positions he wants covered, but would he get who he really coveted?
Christopher Jullien, we know has had an offer, we hear it may still be on the table, but such was his weekly wage cushion he felt better off returning to Celtic, even if that was to mean another year watching games from the stands.
Meanwhile Albian Ajeti – a player of talent but one who appears to be all too comfortable where he is and with what he's earning who could blame him – has picked up about as much interest in his footballing talents as Andy Murray would as an after-dinner speaker.
Then there is Ismaila Soro who has the same problem the scarecrow had in the Wizard of Oz, and suitors for willing players without the brain to match are somewhat limited.
But Michael Nicholson will need to find a solution to those three players in particular – and that's before we mention Boli, because all three are a blockage now to the progress Celtic and Ange Postecoglou can make in this transfer window.
It would be easy to put the ball in the court of the players representatives by telling them their clients are now surplus to requirements, but Celtic's need to be rid of the financial weight is far more acute than an agents need to find them alternative employment – particularly when the current deal is more lucrative than they would find elsewhere.
This is not an enviable task for Celtic's new CEO, but it is a challenge that needs solutions found, and whether it be loan deals or permanent transfers, if Celtic want the best they can get for three positions the manager seems to have targeted, rather than settle lesser choices, the ghosts of recruitment past need to be exorcised quickly.
Niall J