15 April 1967
No Celtic game today because of the England v Scotland game at Wembley. So went to Douglas Park for Accies game with Queen of the South. Just at the start of the second half we heard Scotland were winning 1-0. I spent most of second half sitting on the terracing beside a man with a transistor and listened to the Wembley game. That's the type of game Scotland win – when they should have no chance. And great that Bobby Lennox scored. Highlights will be on the tele soon.
25 April 1967
We are in the European Cup Final and I will be going! The game was played in the afternoon and I went over to Dad's work after school for a lift home. On the way back we heard Celtic were through and before I could ask he said I better get organised if I wanted to go to Lisbon!
He told Mum when we got home. He said something about an endowment policy. Not sure exactly what it is but it means I get some money at 16 and I can use that. We saw some of the game on the tele. Even Kenneth Wolstenholme was there because we are the first British team to get to the European Cup Final. We had phone calls from lots of people tonight to talk about the game and ask if I was going to go to Lisbon.
26 April 1967
Booked for Lisbon today. The only other boy going from school is Alex Owens. He has a Higher to sit on the 24th May. He is a year older than me but we used to play football together in Baillieston. We went down to the phones outside the Carnegie Library and Alex organised it. We had seen the adverts from Holiday Enterprises telling people to phone Big Jim McGinley if you wanted to go to Lisbon. I don't know if Alex spoke to Big Jim but he said it is all done. I have got to get a passport – it takes too long to get a real one so I have to get a Visitors Passport because it's quicker but it costs about seventeen and sixpence!
We saw Kilmarnock win tonight against Locomotive Leipzig – that's them into the Semis of the Fairs Cup.
29 April 1967
Dad went to the Cup Final today – First game he has been at in ages. So he and I and Gerard went by car. We picked up Peter Dickson at Baillieston. Peter and me went up the Celtic End. Passage 27, just in front of the pylon. That's where we all meet now at Hampden. Dad and Gerard went to the Rangers End. When the teams came out together Aberdeen were on the Celtic End side so all the players had to cross over one by one. It was like one of those RAF motor cycle displays.
Lots of singing again and we all made sure we were making plenty of noise when the band were going to play God Save the Queen.
Mick Boyle always says "What's the only country that has an anti- Scottish song for its national anthem? – Scotland" So we always boo it.
We won this game easy – Aberdeen were never in it. When we were singing "We'll be running Hampden with the cup" in the second half some people were changing Hampden to Lisbon.
Dad parked in the car park so it was handy to get to the car but it took ages to get out. But he had brought a flask and peeces and biscuits so we had something to eat while we waited for the crowd to clear. We heard on the radio that Rangers had drawn at Dens Park. Seems they always drop points when we are playing at Hampden. So we are still 1 point ahead with 2 games in hand. A win against Dundee Utd at Parkhead on Wednesday and we are Champions again!
3 May 1967
Feeling flat tonight. We did not play well but when we got the second goal I thought we would still win. When they got their third though you knew it was not going to be our night after all. Even the Celtic End went a bit quiet then. That's Dundee Utd beat us twice. Dad says they are not a bad team though – they put Barcelona out of the Fair Cities Cup. Rangers won at Ibrox tonight so they are in the Cup Winners Cup Final but the big news was that Inter Milan beat CSKA in the other European Cup Semi so we will be playing them in Lisbon. That is going to be amazing!
6 May 1967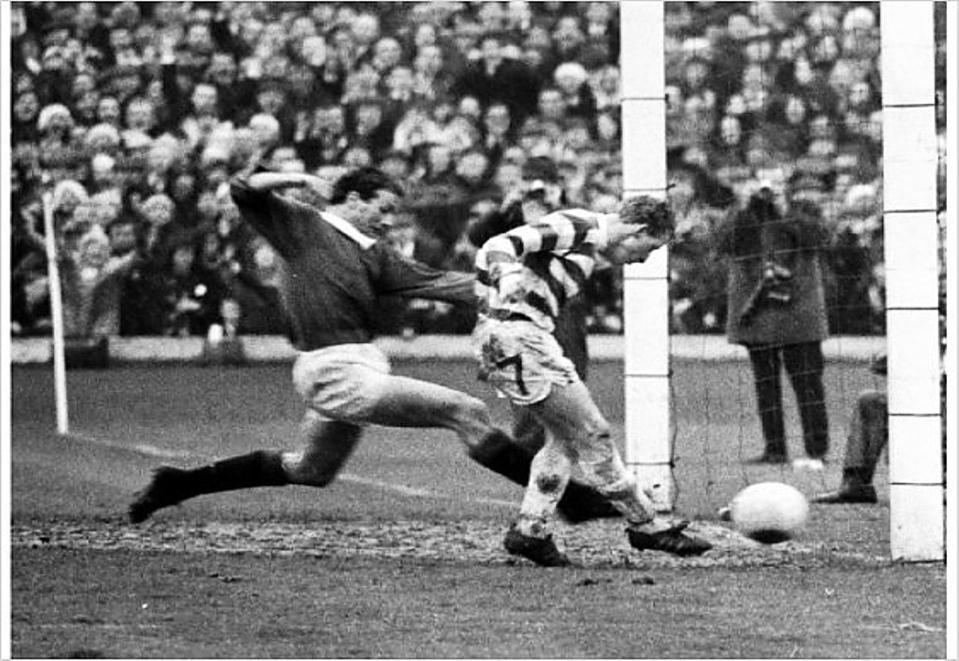 We won the league at Ibrox! Went on a Phil Coles bus. I was with Tom Tumilty. He reckoned that no matter the result there could be trouble. If we win or draw we win the league so their fans will be mad. We were upstairs – Singing was great. John Sullivan got it started just after we left-
"Last night I had a pleasant dream though restless where I lay I dreamt again brave Irishmen had set old Ireland free and how excited I became when I heard the canons roar
And then the whole bus joins in the last line-
"A Gradh Mo Chridhe I'd love to see old Ireland free once more"

And everyone is singing the rest of the song-

"Now we've always had brave Irishmen as everyone must know O'Neil, O'Donnell, Sarsfield too, Lord Edward and Wolfe Tone and bold Sir Robert Emmet till death they ne'er gave o'er A Gradh Mo Chridhe I'd love to see old Ireland free once more"

"And we can't forget the former years their memory lingers still the Wexford Boys of '98 who fought on Vinegar Hill with Father Murphy by their side and his green flag flying o'er A Gradh Mo Chridhe I'd love to see old Ireland free once more"
I must read more about all these men in the song. Last year when it was the 50th anniversary of the Easter Rising everyone was into Pearce and Connolly and all those songs.
All the way to Ibrox we were singing- The Celtic Song, We Shall not be moved, we'll be running round Lisbon with the Cup.
Just as we were nearing Helen Street John started again –
"You can tell by her walk, you can tell by her talk you can tell by her eyes so blue, you can tell by her blarney that she comes from Killarney by the way she smiles at you Every Irish colleen is as fair as a queen and with a heart that's loyal and true and don't forget it takes an Irish heart to sing an Irish song-

All together now!-
And the whole bus is belting out as we head off the bus and up towards Edmiston Drive
"Soldiers are we, whose lives are pledged to Ireland… "
It was pelting down but we managed to get under the covered enclosure. The Celtic end got soaked. We had a good view of Jinky's equaliser. At half time the entire Celtic End from the enclosure in front of the stand, right behind the goals and into our bit was jumping and singing "The Merry Ploughboy" Soaked and singing.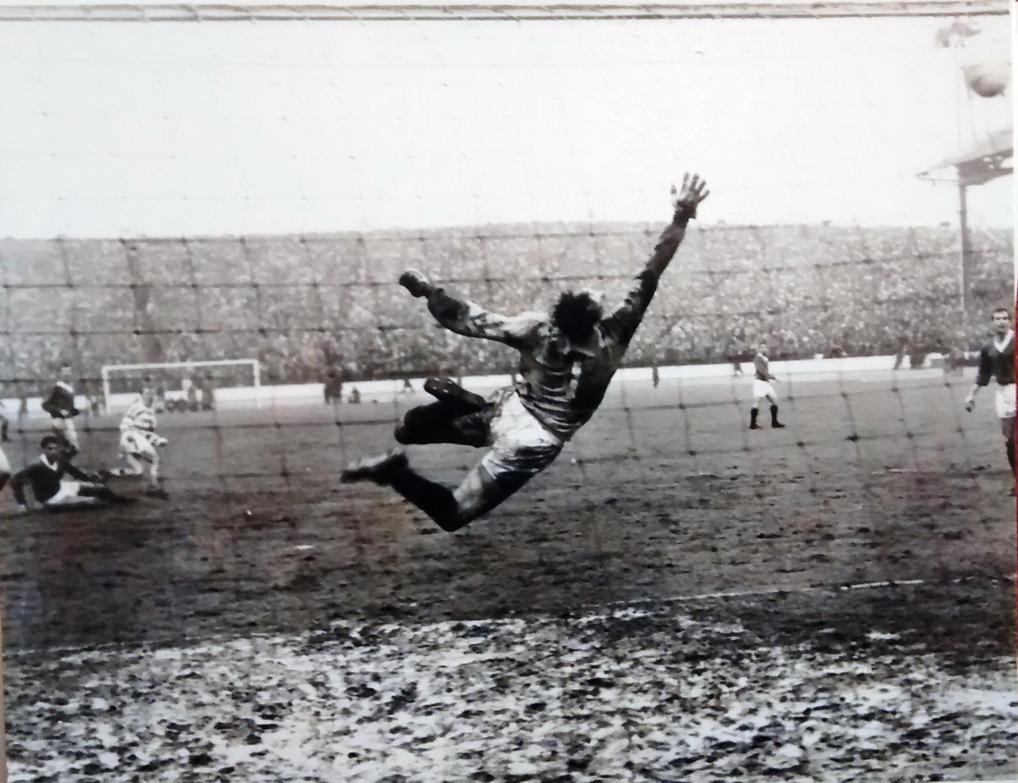 I was disappointed that they equalised. Tom says we won the League anyway but I wanted to beat them. Dad says Celtic have never beaten Rangers twice in the league in the same season in his lifetime. I don't want that to happen to me. Still it was a great day. On the bus on the way back some of the Merry Ploughboy words were changed-
"We're off to Lisbon, in the green, in the green"…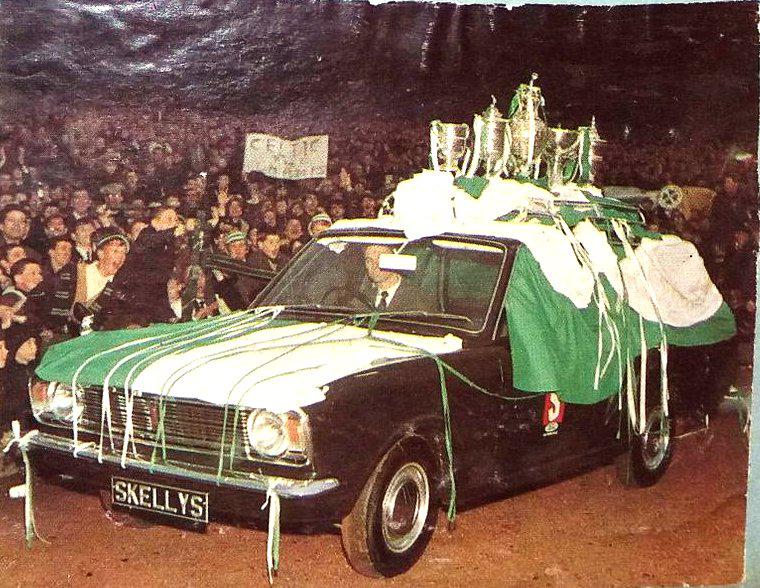 Celtic's last league game of the season was played on Monday 15th May against Kilmarnock. It was a very low key affair – both on and off the park. Kilmarnock had a Fair Cities Cup Semi Final at Elland Road later in the week and of course Celtic had Lisbon on their minds. It was also on all our minds.