Celtic winger Mikey Johnston, who through the years has progressed from the club's youth ranks to become a star in the senior squad, is glad to be back in the first team and is seriously enjoying his football under new manager Ange Postecoglou.
Even from the very little game time Mikey has had this season it's been clear to see that when he is on the pitch he is thriving playing the 'angeball' style of football demanded by his manager.
Mikey Johnston was speaking to the mainstream media after "Celtic toil to get job done" against St Johnstone on Saturday.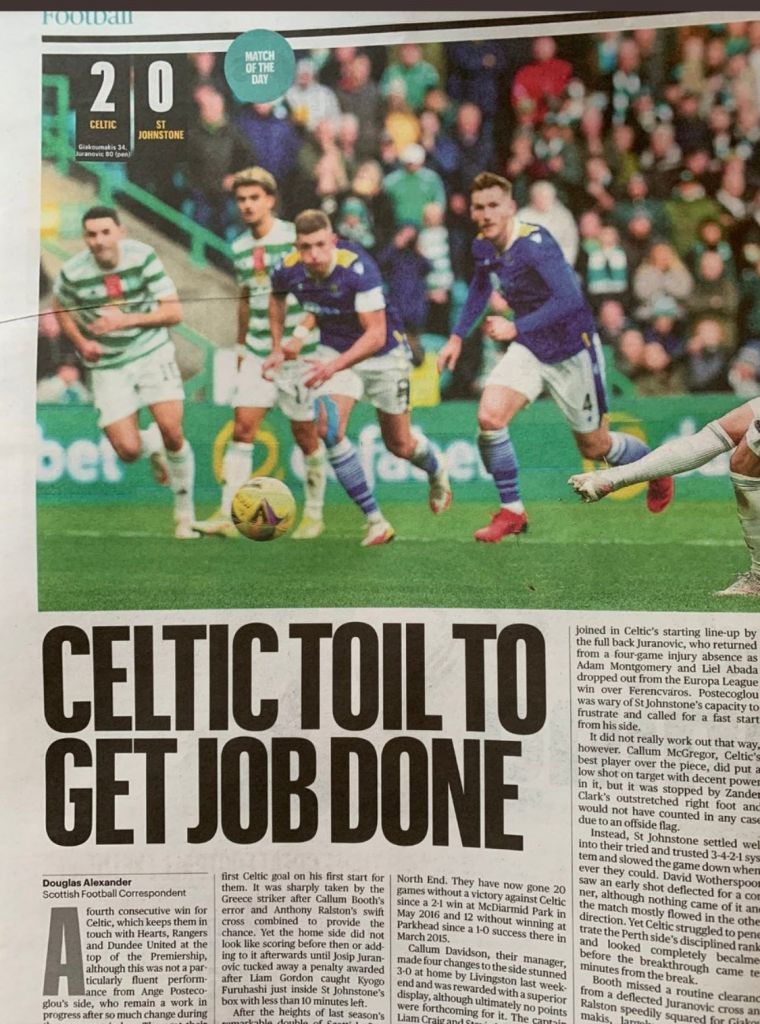 The hack writing this, openly boosts about ghost writing the Graeme Souness and David Weir biographies, has full access to Celtic players like Mikey Johnston but sites like this one and several others that provide much better news coverage on all things relating to Celtic are still excluded.
Don't know if it's crazy or shameful, probably both. These quotes from Mikey Johnston could have come from several mainstream media sources, Daily Record, Scottish Sun, Herald etc but why not allow Celtic fan MEDIA sites to have the same access? Anyway we'll go with Daily Record for the quotes shall we?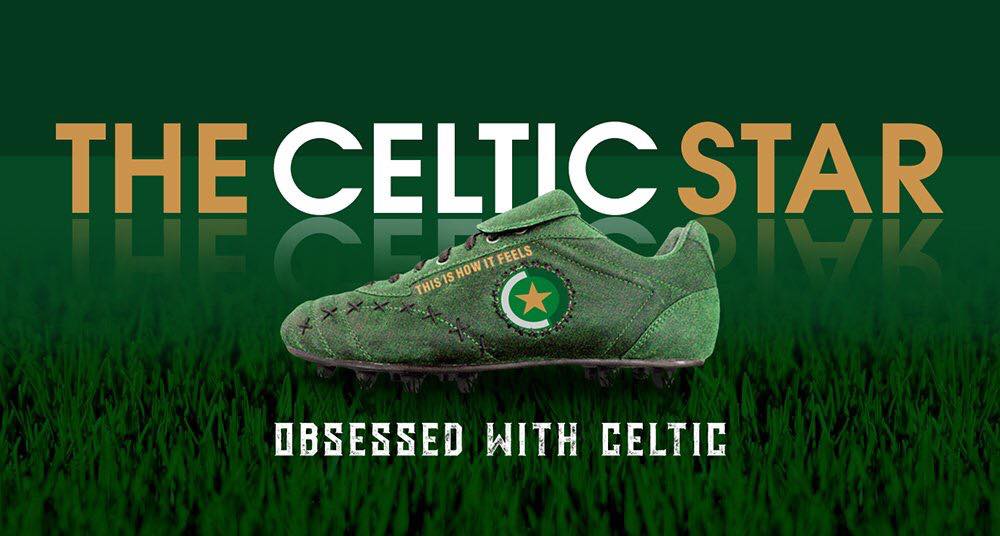 Johnston reckons that the arrival of Kyogo and Jota to the club this season has helped drive his own game up to a higher standard.
On Kyogo: "He's been great. I love the way he plays football, the fans are the same. It's what Celtic is all about, attacking football at all times. That's what he wants.
Johnson gives us an insight into how the manager operates by explaining that the Aussie wasn't in constant contact with him during his lay-off, instead letting the player get back in his own time as he explained "He's not that sort of guy.
"But the fact he's putting me back in squads shows that he believes in me. He doesn't need to put an arm round my shoulder. Picking me is enough." Since the likes of Johnston and fellow academy graduate James Forrest have been spending time on the physio table at Lennoxtown, a new breed of fan favourites have emerged to take their place in the form of Japanese international Kyogo Furuhashi and Portuguese attacker Jota.
The Celtic winger states that rather than fear them he has been inspired by them, whether that has been by just watching them or actually playing with them.
He said: "That's definitely the case. They're just great players. It's been amazing watching, training and playing with them. You learn so much from people like that. The runs they make and how effective they are with goals and assists. I want to add that to my game."
These comments from Johnston are music to the ears of Celtic fans. It's great to hear the young man talk so passionately about it being his dream to represent the club and it's something all us fans can relate to.
When he's talking about being happy for new players who have came into the club and done well you get the feeling that the comradeship amongst this current group must be strong, but the fact that he also alludes to a selfishness were he wants to be the one doing well is great to hear.
There is nothing better within a squad than competition for places and when you have hungry young players like Mikey chomping at the bit trying to dislodge our current attackers this can only lead to everyone at the club improving their performance levels.
It was also fascinating hearing him talk about Ange not being an 'arm around the shoulder' type manager. This is something I like to hear as I think the management game today has gone way too far in this respect. Ange obviously likes to be seen as the boss and not some sort of friendly father figure amongst the group.
I think it's important to have this line between the manager and the players. I just couldn't imagine Ange sitting poolside in Dubai having a few pints with the players. I also think the players will respect the fact that Ange doesn't seem to play 'favourites' with the players. He seems to genuinely treat everyone the same and everyone who plays seems to do so on merit.
As Mikey says being picked by the manager is how he shows he rates you. Obviously he's not the type to blow smoke up their backsides which is great to hear.
With a busy schedule over the next two weeks hopefully we can see a bit more of Johnston in action as I really believe this will be his season to finally show the Celtic support what he's all about.
Conall McGinty