MIKEY JOHNSTON will miss Celtic's Scottish Premiership match at Hamilton on Saturday. The Celtic winger has been ruled out of the first match since the Glasgow Derby win with a groin strain but he's hopeful of being back for the following Thursday's trip to play Rennes in the Europa League.
Johnston was an International call-off for Scotland's under 21s after picking up the injury in the 2-0 win over the Rangers at Ibrox on Beautiful Sunday. Johnston, who notably featured in the two defeats there last season, made sure it was going to be third time lucky for him when he set up Scotland's deadliest striker Odsonne Edouard to do what he always does in big matches – scores for Celtic.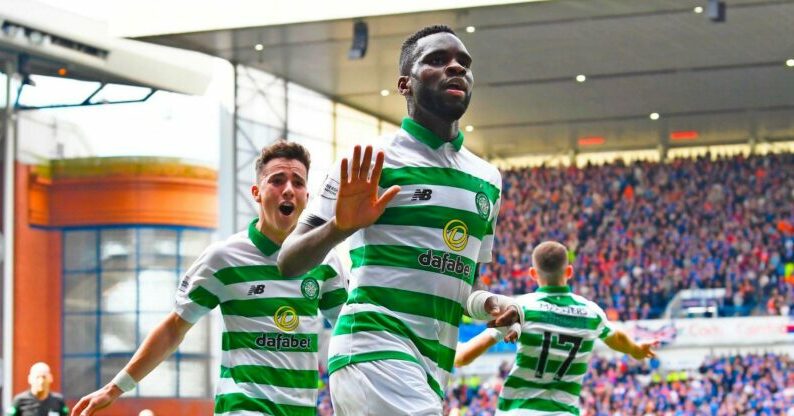 Mikey's through ball was perfect though and even in suffering an injury late in the game, he inadvertently helped with the second goal as he was replaced by Jonny Hayes who teamed up with Edouard and fellow substitute Oliver Ntcham to score a devastatingly effective counter attacking goal – a thing of absolutely beauty – deep into stoppage time. The Irishman ran over humbly to the small band of Celtic Supporters in the corner who by this time were out singing the remaining Ibrox fans.
"I've just got a groin strain so I'll miss the weekend's game (at Hamilton) but I'll hopefully be back after that," Mikey said at the club's Media Conference today – and please have a look as the club needs the You Tube hits, apparently we're lagging behind.
Meanwhile Vincent Company, who has his Manchester City testimonial this evening, has named the former Celtic star Virgil van Dijk as the Premier League's best ever defender.
"Players that really impressed when I played against them at central defence, I would bring it back to Virgil van Dijk.
"It's a weird one because he hasn't been on the scene for as long as these names we mentioned, John Terry, Rio Ferdinand, these guys were there for a long, long time," Company said to the media as reported by Scottish Sun.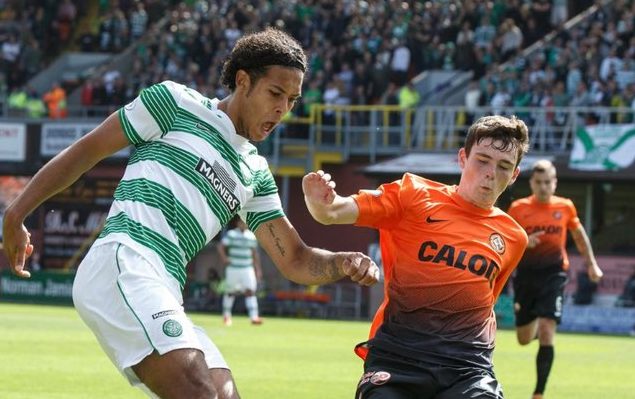 "But the signs he's showed in this last few years just make it so obvious that if he would've been at the top, top level before that he would've been already further as well.
"From what I've seen in terms of having an impact on the team, and a defender is never about himself, it's about his communication with other guys and how you make your team more solid.
"The Liverpool before van Dijk and the one after him it's a completely different set-up and I'll give him that one because of that."
ALSO ON THE CELTIC STAR…
A Pies, Lies Fleecing Machine – Celtic lagging behind in BBC's Cost of the Game Survey…see HERE.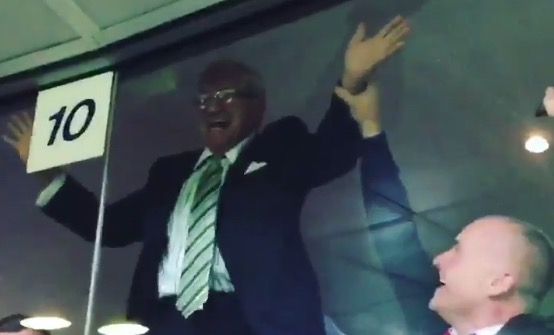 'Put them into Handcuffs!' Lisbon Lion Roars Back at sick 'Won't See Ten in a Row' chant…see HERE.
Let's make sure we don't make the same mistake as the Rangers…see HERE.
Worried about Olympics? Eddie lovin' PSG? More worried about the £30m Financial Times (droppin' the e)…see HERE.
Moritz Bauer reveals full details of Jordan Jones' apology after Ibrox Red Card…see HERE.