Milan 1970: "It was Lisbon in reverse"…Matt Corr's Champions League Diary – Part 2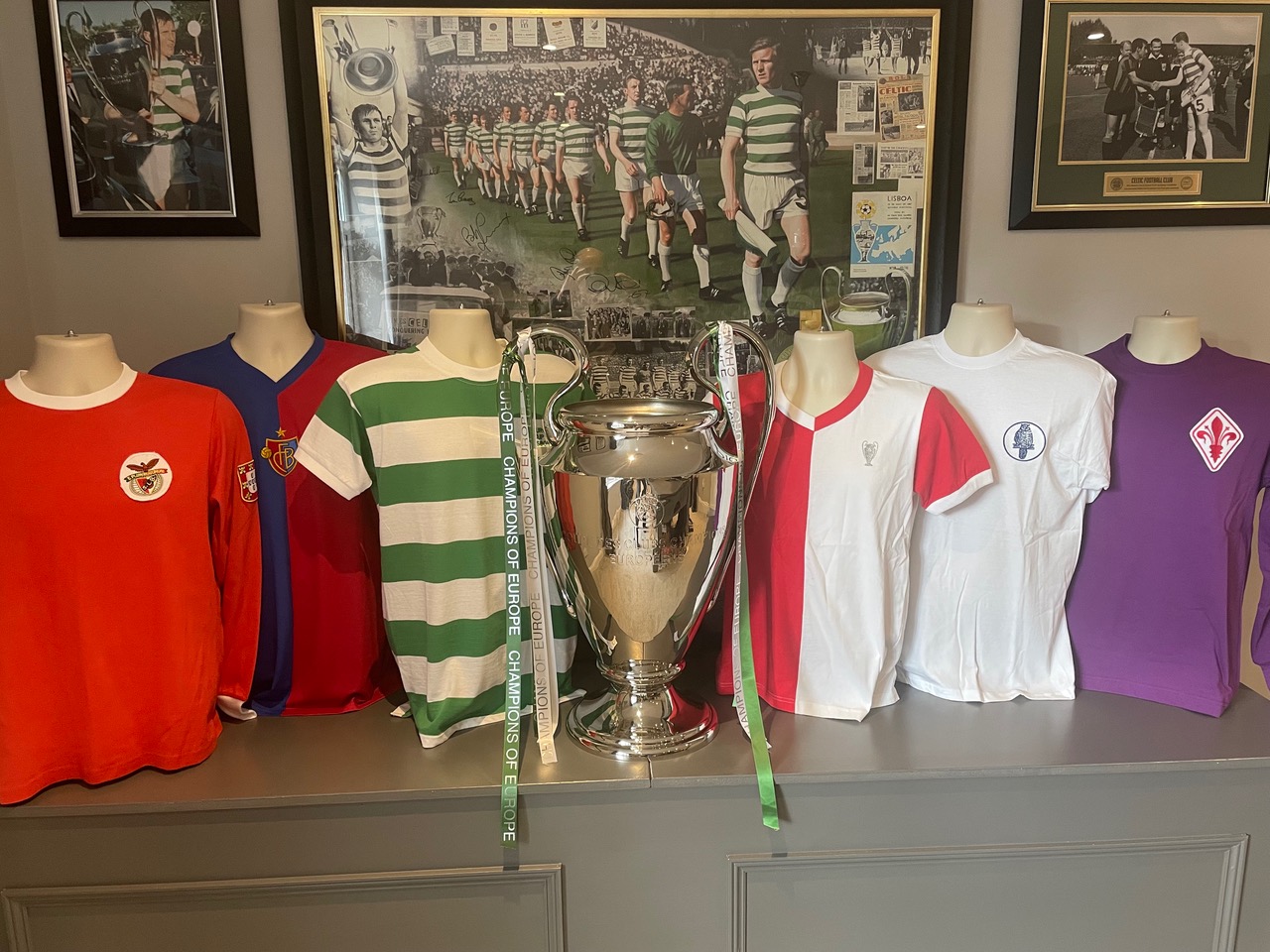 "And then one day you find, 10 years have got behind you.
No-one told you when to run. You missed the starting gun."
Not sure why those lyrics came into my head this week to be honest.
Those of you of a certain vintage and good taste will recognise them from Pink Floyd's 'Dark Side of the Moon' album from 1973. Hearing that in Sammy Gates' music class at St Roch's in the Garngad back in the mid 1970s changed my life. Simple as that. I'd never heard anything like it.
Bowie was the man, still is, and I loved Rod Stewart's early stuff and Bolan's T. Rex, but this was something else. Fifty years on I'm feeling those lyrics personally, as Celts get set to face Feyenoord competitively for the first time since the Milan European Cup final of 1970, three years before the album was released.
Only it's not the gun for 10 years I've missed, it's half a century which has somehow sneaked behind me. Where on earth did that go?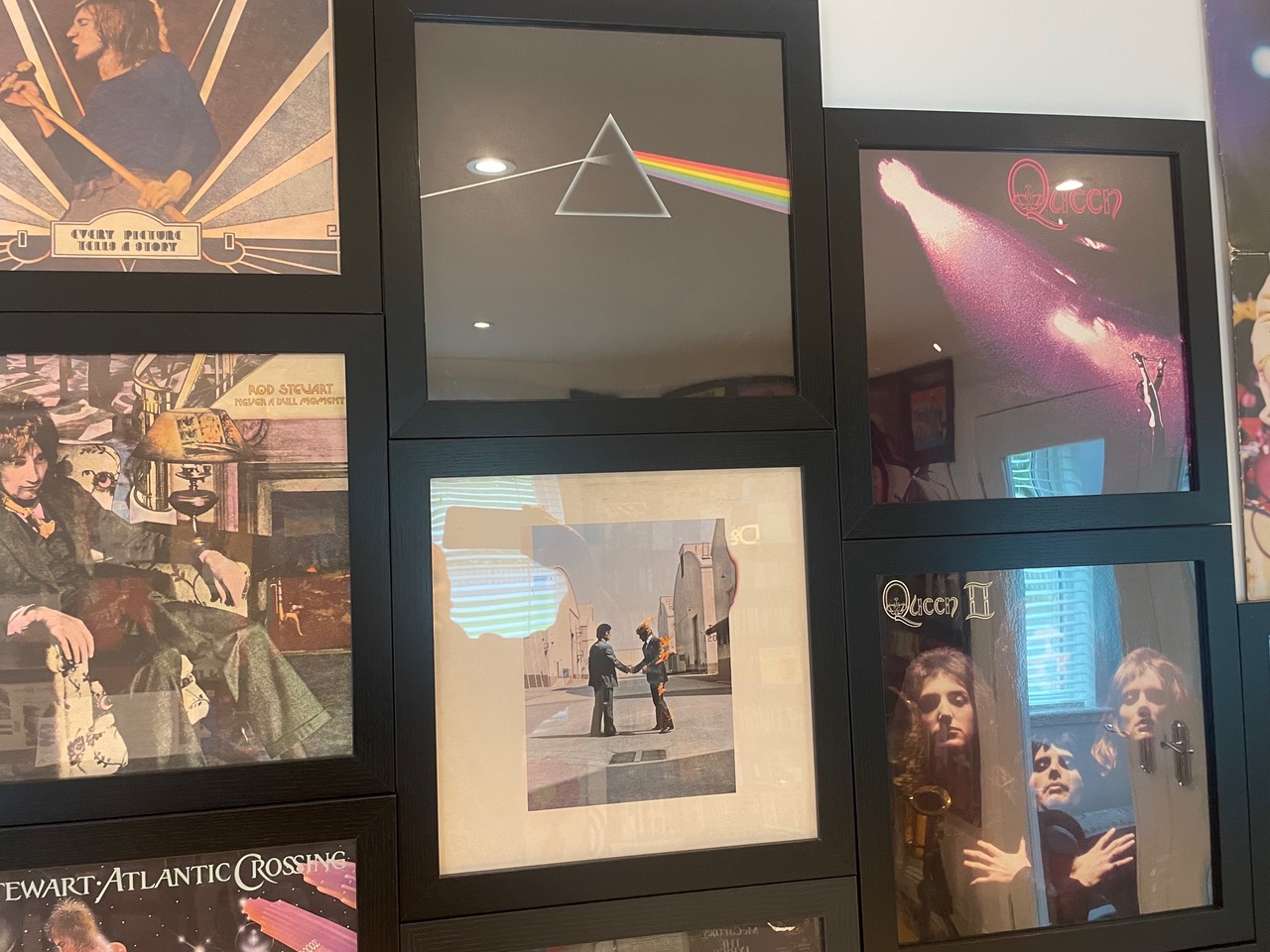 I have no real recollection of Lisbon, but the events of Wednesday, 6 May 1970 are an ever-present in my mind. Running home from playing football in Cowlairs Park to watch the Bhoys win a second European Cup in four years. It was meant to be. Stein's team was a machine and it had destroyed some of the best sides on the continent to reach this moment of destiny.
As always, football had thrown up a quirk when the draw was made, UEFA sending the Hoops to Switzerland in the first round, just as they had four years earlier. An omen perhaps. Last time it was Zurich and now its FC Basel, albeit I seem to remember referring to them as Basle, the French version. Tommy Gemmell was the decisive factor back in autumn 1966 and he was on target again in 1969, as was Harry Hood in the first minute of his first European start for Celtic. Surely another omen.
"Oh Harry, Harry!"
By the way, those lyrics weren't too shabby either!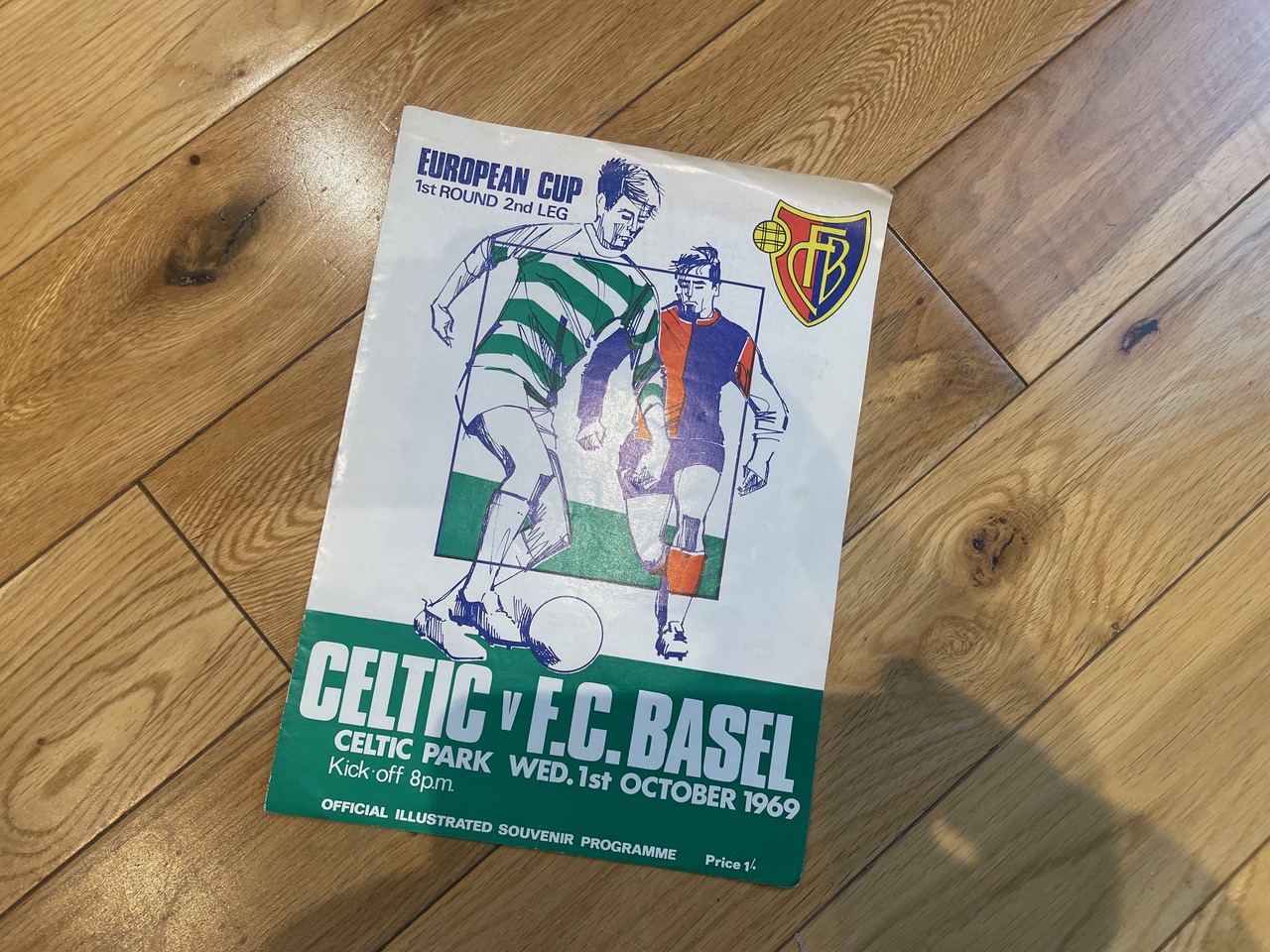 Then the Road to Milan really got tough, as Celtic were paired in the second-round draw with Benfica, a first return to Lisbon since that glorious evening in the Estadio Nacional two years earlier. Ironically, it seemed that the European Cup final in their home city was just about the only one that decade where the Eagles had not featured.
Benfica had become the first side to end Real Madrid's monopoly of the fledgling tournament back in 1961, when they beat Barcelona 3-2 in Berne to become the first European Champions of my lifetime. Twelve months later, the Portuguese repeated that success by defeating Real Madrid themselves in the Amsterdam final.
That night marked the changing of the guard in European football. The sides were locked at 3-3 after an hour's play in the Olympisch Stadion, the now 35-year-old maestro Ferenc Puskas following up his four-goal haul in the epic Hampden final of 1960 by adding another hat-trick here, surely a record that will never be beaten.
Then a 20-year-old striker from Mozambique took over, as the world witnessed the arrival of a new sensation. Eusebio da Silva Ferreira scored twice in five minutes to take the trophy home to Lisbon, the youngster finishing as runner-up in the 1962 Ballon d'Or to Dukla Prague's Josef Masopust, who had been pivotal in Czechoslovakia's march to the World Cup final in Chile that summer. Of course, both Dukla and Masopust would feature in Celtic's Road to Lisbon five years later.
Eusebio would get the better of Masopust 12 months later as Benfica eliminated Dukla in the quarter-final of the European Cup in the spring of 1963, and the Eagles of Lisbon would set themselves up for a third successive triumph when they overcame Feyenoord in the last four. Their opponents at Wembley would be AC Milan, who had knocked out an excellent Dundee side at the same stage.
As an aside, the quality of opposition beaten by Bob Shankly's Scottish champions that season is often overlooked. The Dens Park men had to see off Cologne, Sporting Club de Portugal and Anderlecht before succumbing to the Italians. At Wembley, Eusebio opened the scoring for favourites Benfica but two second-half goals from Milan's Brazilian striker Jose Altafini saw the cup go to Italy for the first time.
It would remain in Milan for three seasons, albeit in the blue half for two of those as Herrera's Inter evolved into the best team on the planet. Benfica made it four finals in five years when they faced the Nerazzurri at their San Siro home in May 1965, and it was another Brazilian who broke their hearts of a third success, winger Jair scoring the only goal of the game as Inter retained their title.
Benfica then earned an unwanted record of three consecutive final defeats when they returned to Wembley for the 1968 final, the first such showpiece I recall watching. Folk naturally remember the virtuoso extra-time performance by Irish genius George Best which saw Matt Busby win a European Cup a decade after his young team was decimated in an aircraft tragedy in Munich, but perhaps fewer recall that Eusebio missed a glorious chance to win the trophy for the Eagles in the dying seconds. It would be a huge miss.
Eusebio and Benfica rolled into Glasgow in November 1969 to face a Celtic side beaten 2-0 at home by Hearts the previous weekend, another game I remember well, but in one of the most memorable European nights of all, Jock Stein's men turned on the style under those magical floodlights.
Tommy Gemmell's thunderous second-minute rocket was followed by a Willie Wallace goal to give the Hoops a two-goal lead within the opening 15 minutes, Harry Hood's perfect header with 20 to play surely enough to see Celts through.
But in the return leg in Lisbon two weeks later, first-half goals from Eusebio and 1968 final scorer Jaime Graca then an injury time third from Diamantino Costa took the tie to extra-time. How Celts survived without further loss will forever remain a mystery but survive they did, before progressing in the most fortuitous manner, skipper Billy McNeill guessing correctly in the coin toss which sent Celts into the last eight, a result which we only found out about on the Thursday morning!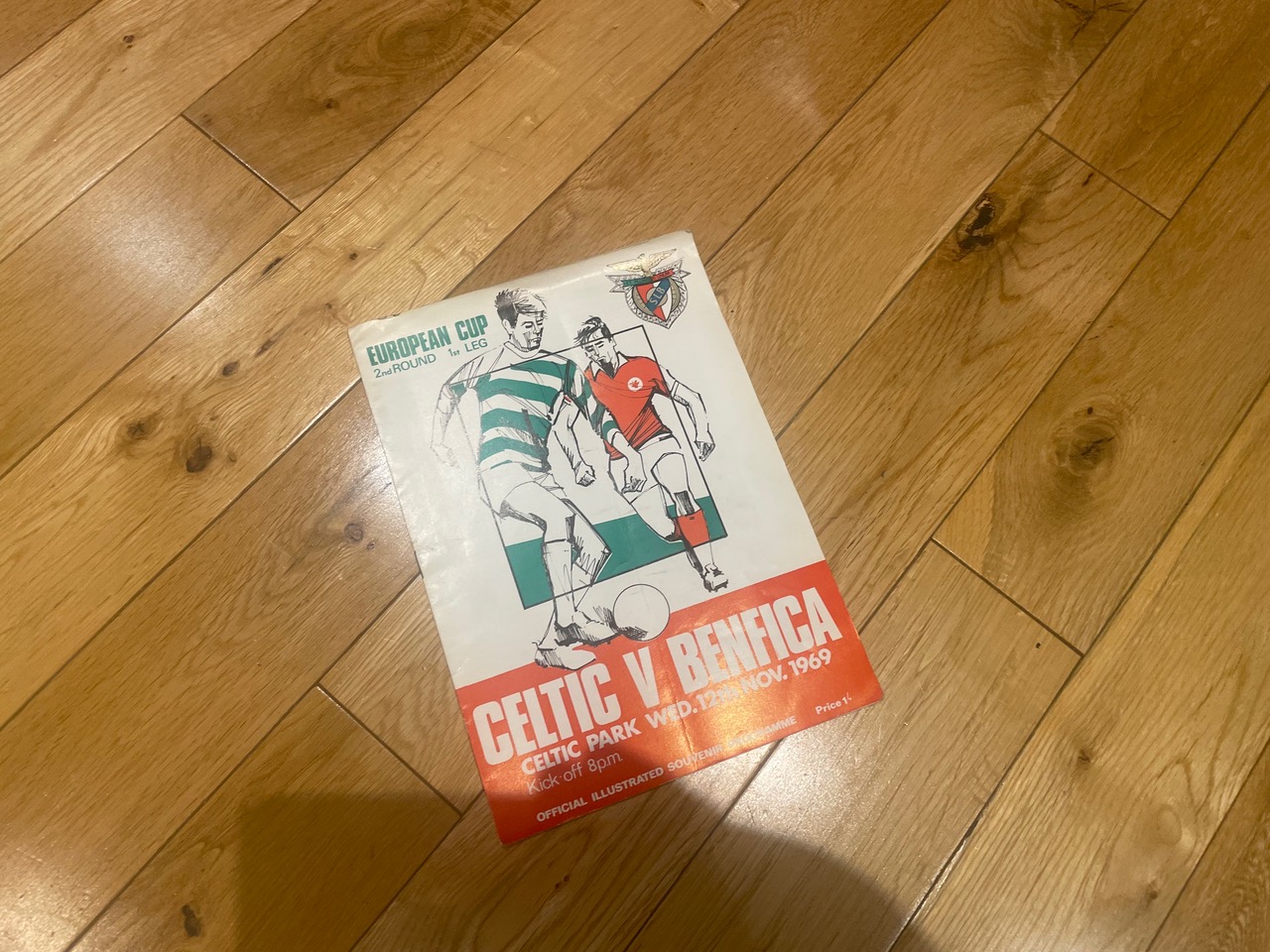 As Celts were scraping through in Lisbon, the other big story of the night was unfolding in Rotterdam, where Dutch champions Feyenoord were eliminating the reigning European and World Champions AC Milan, thanks to goals from their two Wims, Jansen and Van Hanegem. That was a warning shot which should have been heard in Glasgow.
The quarter-final ties played in March 1970 saw Celts take on the current Italian champions, Fiorentina, the 3-0 home win played before a record Celtic Park European crowd of 77,240 included Bertie Auld's only goal in continental competition for the Hoops, an own goal and a vital last-gasp Willie Wallace goal from Harry Hood's immaculate headed pass. A single-goal defeat in Florence set up the clash all Europe prayed for, Jock Stein's Celts against Don Revie's invincible, unbeatable English Champions, Leeds United.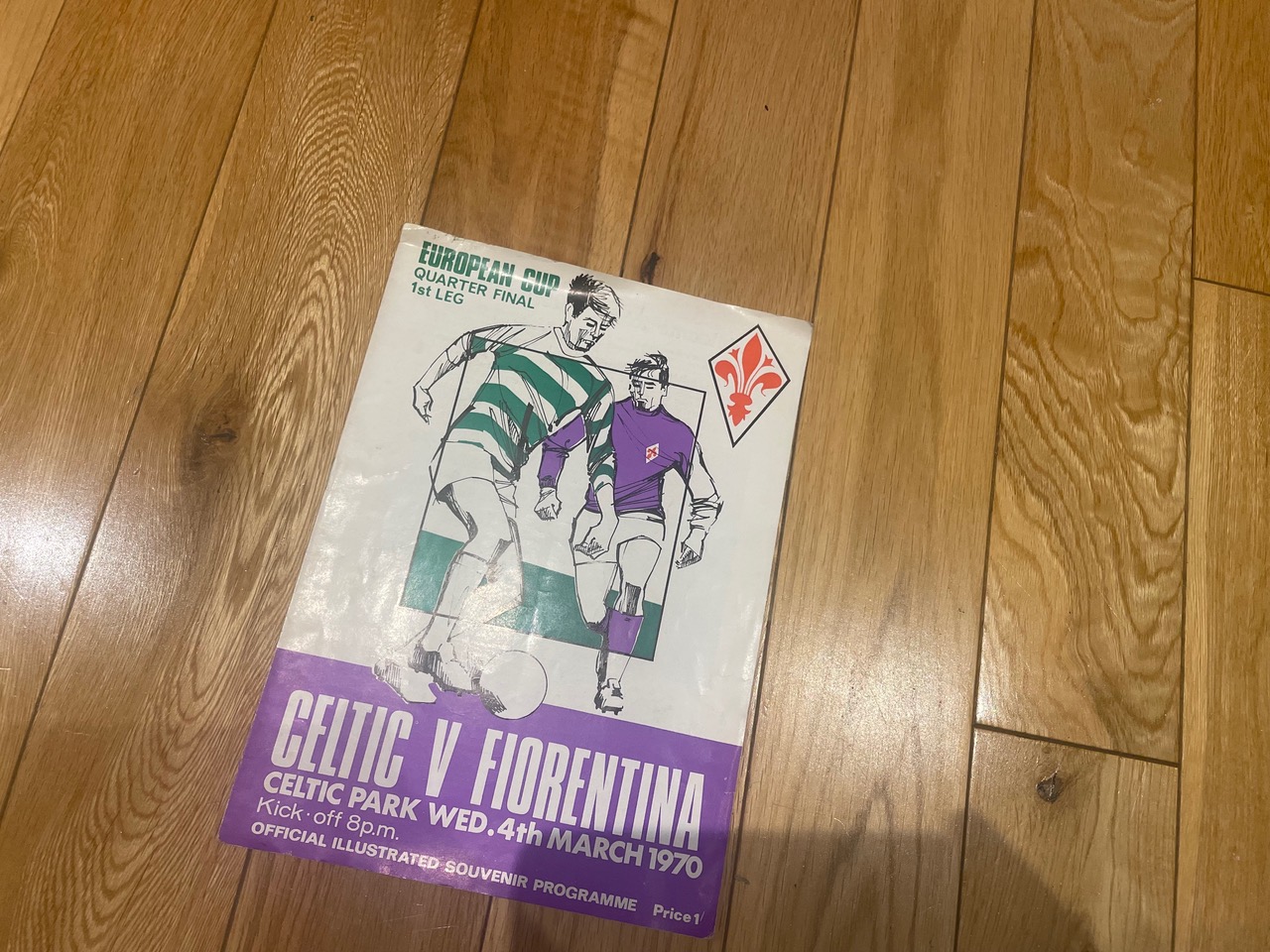 Except they weren't, invincible or unbeatable. Celtic won both legs, an early George Connelly strike enough to see the Hoops triumph in Yorkshire. Indeed, the big Fifer had a second goal inexplicably ruled out at Elland Road which would have finished the tie there and then.
In any case, the night at Hampden was reserved for classic Celtic theatre in front of the biggest crowd of all-time for a match in European competition, 136,505. And this is Glasgow, so that only includes those who paid in! Sadly, it excluded the nine-year-old me, the game played on a school night. "Et tu, Dad!"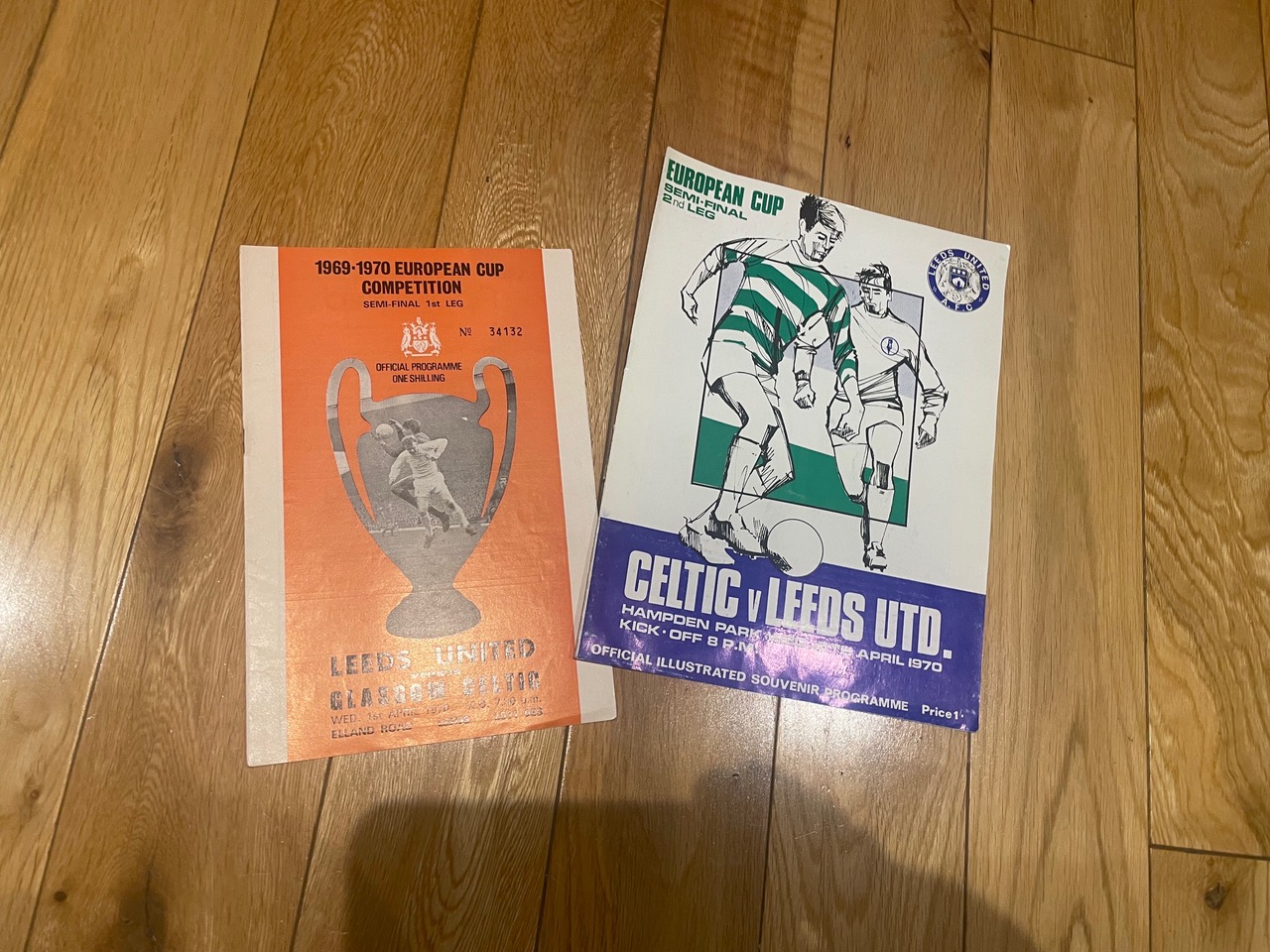 For me, the achievement of reaching a second European Cup final at the expense of such continental aristocracy remains Celtic's greatest achievement outwith Lisbon itself, a point I seldom fail to mention on my regular stadium tours. It hurts, Hell yes, but The Road to Milan was an incredible journey and one we should be forever proud of despite the heartbreaking outcome in Milan.
I remember Tommy's goal, his second at a European summit, Italian referee Concetto Lo Bello making the finest decoy run in European Cup final history to distract the Feyenoord goalkeeper, the late Eddy Pieters Graafland.
Then it all went wrong, an immediate Dutch equaliser from skipper Rinus Israel after a spot of 'headie-tennis' in the Celtic box encouraging an increase in volume of the sound I will always associate with that night, the klaxon horns. Celts are below par, and the exciting Dutch Champions are in the ascendancy for what feels like forever, and we are in the dying seconds of extra-time and praying for a replay before the final sting in the tail arrives, a side featuring Wim Jansen score the winning goal via their Swedish striker Ove Kindvall. Almost three decades later, that same Wim would bring the greatest Swedish striker of them all from Feyenoord to Celtic, and the rest is history.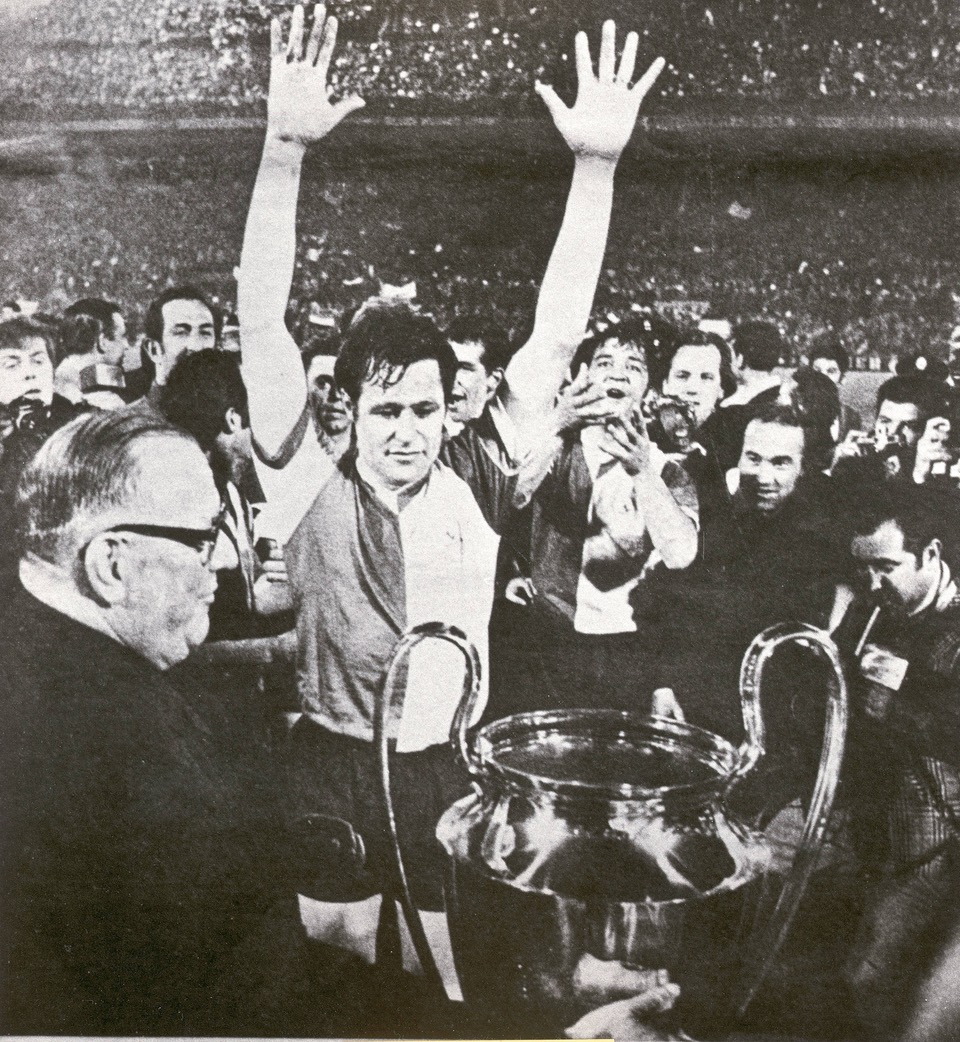 In the aftermath of the San Siro defeat, crushing disappointment led to recriminations as to who was at fault and why. But perhaps the quote which best summed up that campaign for me came from the one man who probably would have the best take on what really happened.
Jock Stein compared the two European Cup finals his side had contested, and the contrast could hardly have been starker. In Lisbon, twice-winners Inter Milan had been the hunted, the overwhelming favourites, and a hungry young Celtic team devoured them with relish, the finest display of attacking football bringing the holy grail to Glasgow's east end, 80 years after the club had been established for the most honourable of reasons. Three years on, Stein's Celtic were the benchmark, and once again it would be the underdog who triumphed.
"It was Lisbon, in reverse," was the comment from the Celtic manager.
I'll finish this article with a question…
Celtic and Feyenoord are two of an elite group of clubs who have won the European Cup or Champions League on one occasion.
There are eight others.
Can you name them?
No Googling!
Hail Hail!
Matt Corr
Follow Matt on Twitter @Boola_vogue