"The serpent of complacency had entered Paradise," Tom Campbell
Fifty three years have now passed since the European Cup Final of 1970. The history books will tell you that Feyenoord beat Celtic 2-1 after extra time. It was a European Cup Final, and Celtic were therefore the second best team in Europe. That does not seem, on the surface, to be too bad at all. But there was an awful lot about that result that hurt.
A look at the game on You Tube will confirm what everyone says that Feyenoord were by some distance the better team on the night. And yet Celtic might have won. They went ahead to a Tommy Gemmell drive after a free kick. Had they held on to that lead until half-time they might have consolidated their position. As it was, an absurd game of head tennis allowed the Dutch to equalise almost immediately.
Then at the start of extra time John Hughes was through on goal, but was just a trifle heavy with one touch and ended up hitting the goalkeeper. Late in extra time, Billy McNeill was caught out of position and handled the ball as it went over his head. It would have been a penalty but when Kindval scored, the referee allowed the goal, and Celtic were defeated. Had they held out for a replay in a few days time, it might have been – indeed I believe it would have been – a different story for the players and the Manager would have known a lot more about the opposition. And backsides would have been kicked.
Many people believe that George Connolly should have played from the start and been deployed as a double centre half alongside Billy McNeill who was less than his imperious best. This might have worked, and the replay would certainly have allowed the four or five players who did not so themselves justice to have the proverbial long hard look at themselves and to up a gear. A replay might have been a different matter altogether.
But the main problem was sheer lack of hunger. Over-confidence, taking Feyenoord too easily, heads swelling to an inordinate extent in some cases, disagreements with the Manager and the undeniable fact that too much time and attention was being paid to a consortium for making money – all these things came into it. It was assumed that the European Cup was theirs for the taking. The contrast between that and the 11 gallus, naive Scottish boys of 1967 could not have been greater. The revered historian Tom Campbell put it brilliantly when he said in a wonderful phrase "The serpent of complacency had entered Paradise".
The reasons for all this were twofold. One was that fact that the Scottish League had been won by the proverbial country mile, and as early as 28 March. There had been little competition from Rangers, Aberdeen or anyone else, and Celtic won the easiest of their nine in a row at a canter; the other was an absolutely splendid performance to beat Leeds United in the European Cup semi final. This made Celtic undeniably the best team in Great Britain without the slightest argument. And Feyenoord of Rotterdam? Frankly, very few people had heard of them!
But there was one place where a lesson could have been learned, and that was the Scottish Cup final. Celtic lost 1-3 to Aberdeen. Funnily enough, that was not seen as the disaster that it was. Again there were two reasons for that. The first was that Celtic from top to bottom, from Jock Stein to terracing punter, from Chairman to tea lady blamed it all on referee Bobby Davidson.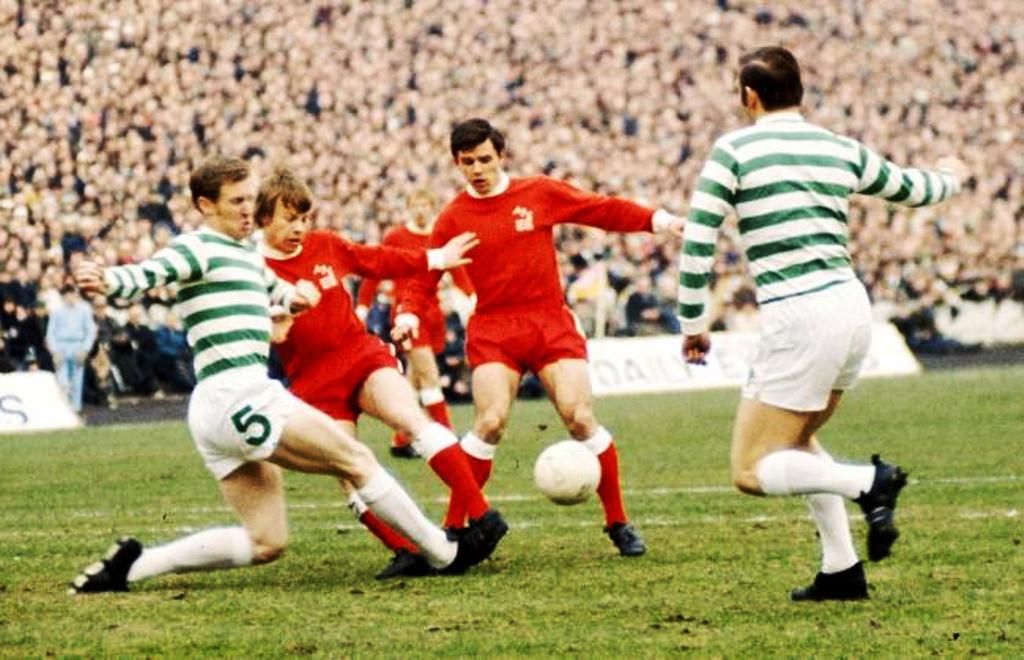 The cries of outrage were not without justification – a ridiculous penalty awarded when the ball hit Bobby Murdoch's chest, a definite penalty refused for Celtic and a goal wrongly disallowed for offside. Davidson was indeed wrong with all three decisions, but the fact remained that at half time, Aberdeen were only 1-0 up. Dealing with that ought not to have been a problem for a team famed for their goalscoring and their comebacks. Was hunger lacking there as well? Were they sated with success? Was it all taken for granted?
The funny thing about this Scottish Cup final was that it was almost immediately forgotten. The Scottish Cup disappeared draped in red to be made much of in the north east, but in Glasgow, the game was swept away as everyone prepared for the Leeds game. More might have been made of and more might have been done about the rather obvious deficiencies in the Celtic ranks. But of course, Celtic raised their game, beat Leeds and the Aberdeen defeat was drowned in the fountain of euphoria.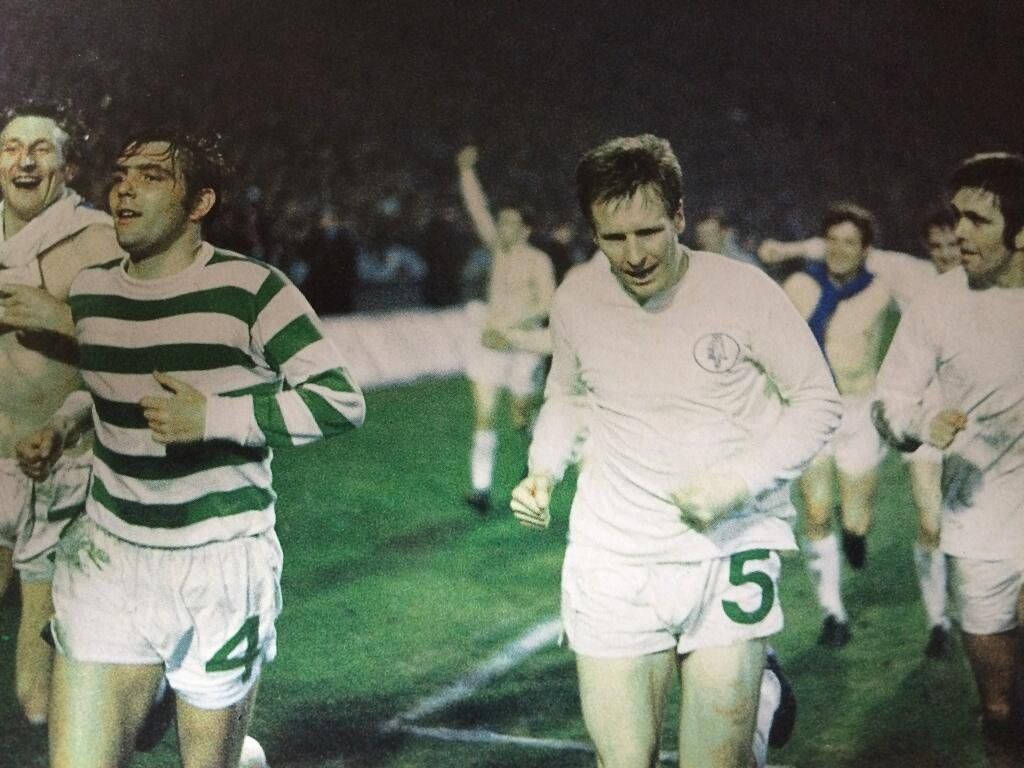 There were reasons to be happy about beating Leeds. It was Scotland v England, and Scottish teams are always happy to beat English ones! But Leeds were notorious as well. Euphemisms like "robust" and "rugged" were used in the English Press to describe them, and they did little to enhance their reputations by encouraging nicknames like "the Scotch terrier" for Billy Bremner, and the scarcely credible "Bites yer legs" for Norman Hunter! Contrary to what the English media tried to make you believe, Celtic's victory over Leeds was a popular one in London and Manchester!
And a great victory it was. Celtic were one behind but fought back to win 2-1 in the second leg, having win 1-0 in the first leg at Elland Road. The Hampden crowd was huge, and it was one of the best nights that this sadly broken down old stadium had ever seen. Celtic were rightly feted as the best in Britain by the BBC and the English media … and all this was the worst thing that could have happened. The celebrations were premature.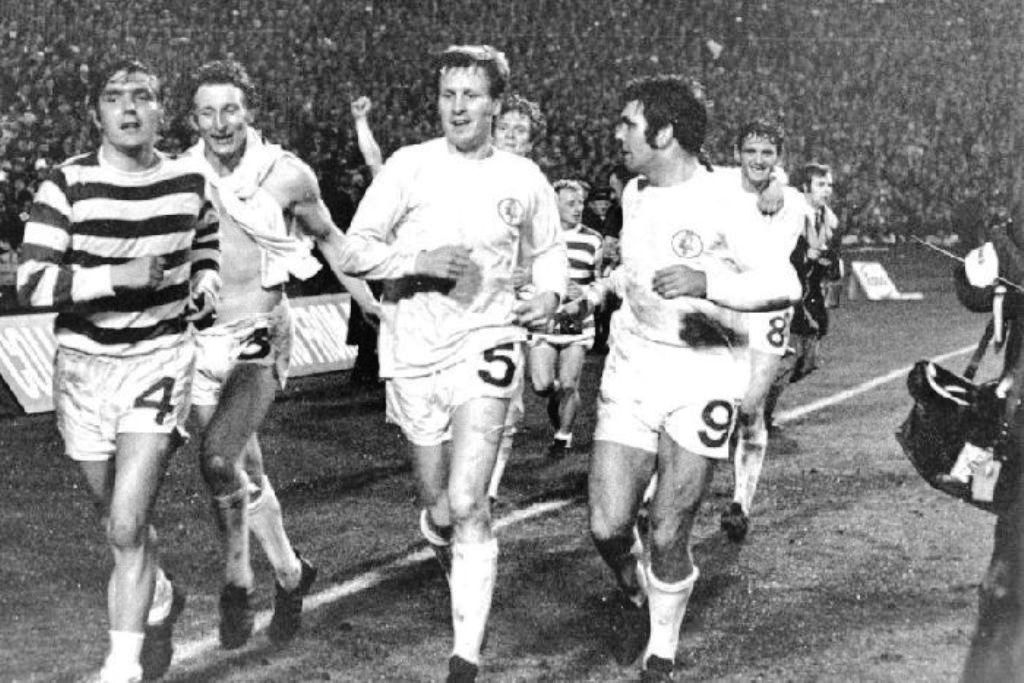 There was absolutely no humility about it all. No working together, no grim feisty determination, no "we are quietly confident" stuff. The job seemed to be done. Jock Stein himself, possibly showing the first signs of the illness that would affect him so badly in the future, was quiet. Feyenoord were not examined or researched in enough detail… and the Scottish self-destruct button was about to be pressed.
On April 28 the team travelled to Fraserburgh to take on the local side in aid of the Fraserburgh Lifeboat Disaster Fund. This was fully in the Celtic tradition and earned them much credit and goodwill in that part of the town. But in later years stories emerged about disunion in the party and the hint of a split between the Manager and some players after a late night incident in the fishing town. There was then a game at Stenhousemuir. It was much appreciated by the locals and swelled the coffers of the impoverished men from Ochilview, but was it really what was needed a few days before a European Cup final?
The fans shared the euphoria. Things were generally better prepared this time with fewer cars and a lot more aeroplanes used to transport the Celtic army. Things were rumoured to be chaotic in Milan with loads of industrial disruption, but that bothered nobody. Celtic were on their way to another triumph.
Rudyard Kipling was no fan of the Boer War. It was "no end of a lesson, and it will do us no end of good". This could be said of Milan 1970, but the lesson and the punishment continued well into the summer to the disastrous tour of America where the players and management really did fall out with each other, and it was then that we saw very clearly just why the European Cup had been lost.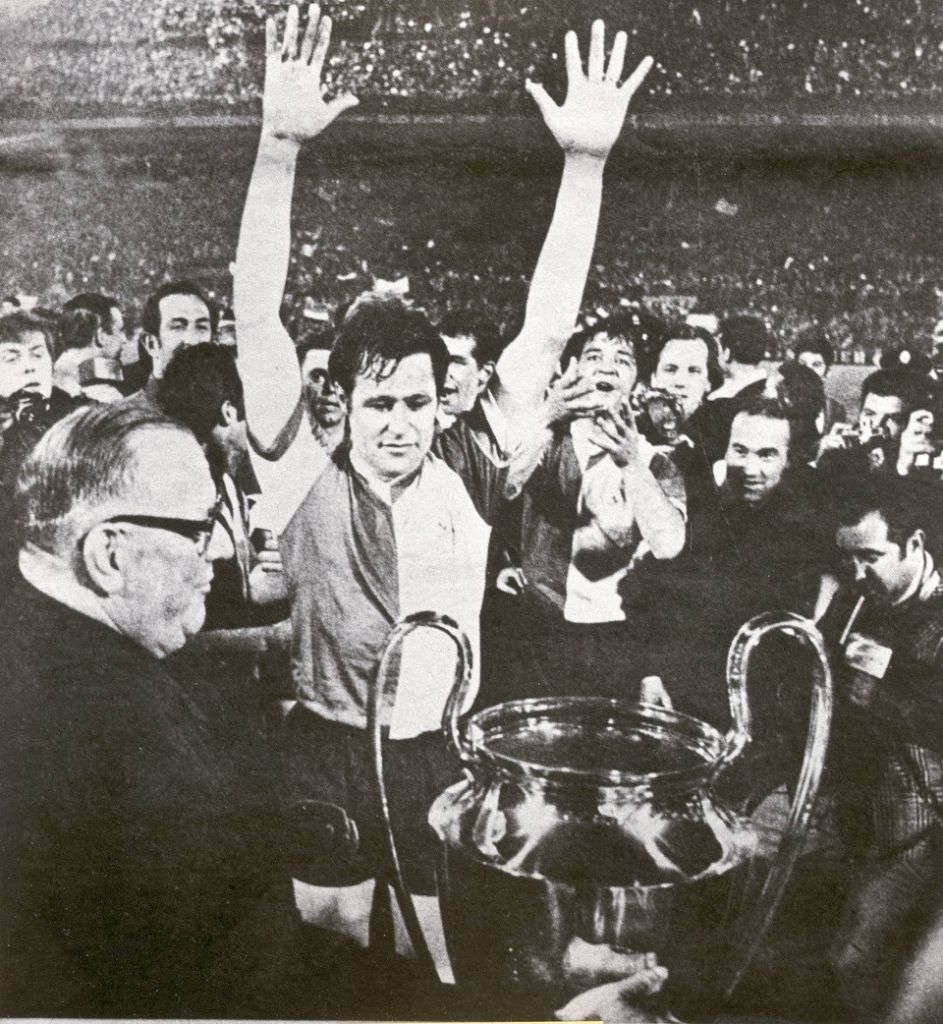 But to his credit, Jock Stein and the more loyal players took it on the chin…and fought back. In 1971, Europe disappeared at the quarter final stage, but the team won a Scottish League and Cup double.
And why is this so relevant today? Does 2023 remind you of this? A victory in a semi-final over what was expected to be the most difficult opposition, then a final over someone you are expected to beat. Inverness must not be allowed to become another Feyenoord. The serpent of complacency must be strangled as it approaches the gate!
David Potter