"Pressure can either burst a pipe or make a diamond." Robert Horry knew a thing or two about the stresses of top level sport as a seven times winner and one of only two players to win the NBA title with three different teams. His quote outlines the difference between those who handle the mental strain and those who fold under the weight.
Let's make no bones about it, outside the Glasgow derby fixtures tonight is the night that second place challengers the Rangers feel the squeeze.
Celtic's fixture on Wednesday night at Tynecastle could have been construed as a step too far prior to kick off, a definite risk in a very congested month. At 9.30 that evening the weight on the shoulders of the title race shifted from Gorgie to Leith and from Parkhead to Ibrox. The fulfilment of a fixture that looked a gamble in a busy December has seen fortune favour the brave.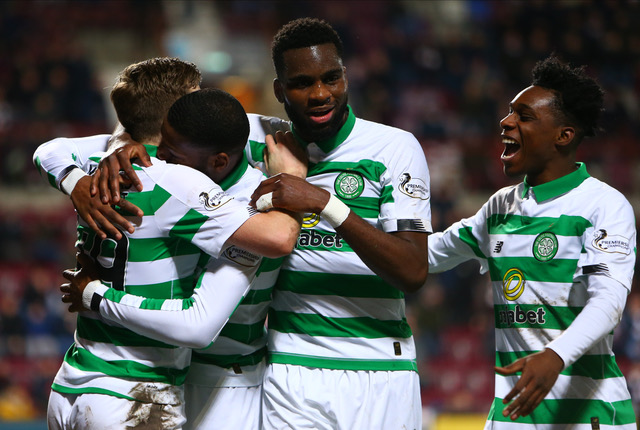 Celtic's fine 2-0 win under awful conditions at Tynecastle was a game every supporter of Glasgow's newest club would have been checking in with if not watching every last second of- waiting for that hint, just a moment where opportunity may knock for them. No-one came to their door.
Goals from Ryan Christie and Olivier Ntcham saw that opportunity fade and tonight at Easter Road the Rangers have to show a mental strength that Celtic have in abundance and in their short history they've shown little sign of matching. It was evident once again in The League Cup Final defeat that will still be fresh in their memories. An evening that only returned tears for souvenirs as Celtic collected the prize yet again.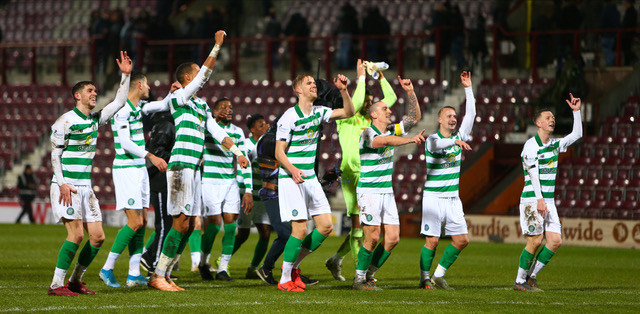 Celtic now find themselves 10 points in advance of their points total at the corresponding time last year. Credit where it's due the Rangers have kept on our coat-tails, pushed us on even. Now there is a gap opening up and it could be about to widen.
A loss tonight and what was two points is confirmed as five, with equilibrium reached in games played. Even a draw in Leith this evening would be extremely challenging to the mental strength of the Ibrox club, especially with the last domestic fixture prior to the winter break seeing the Rangers visiting Celtic Park.
With Celtic playing at home to Aberdeen less than 24 hours later that chink of light can start to look like daylight illuminating Celtic's quest for 9 in a row.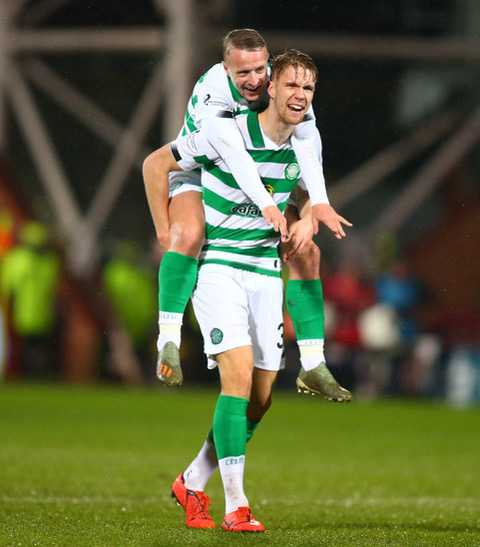 The Ibrox club must have been waiting for that moment where Celtic would fade. Every game the Celts returned from a tough European trip, every time we went to places like Pittodrie or Tynecastle hopes would have been raised and then crushed as Celtic rose to the challenge. Now they can see losing ground is a real possibility and they'll have to respond.
Had this been last season 'the' Rangers would have been comfortably ahead given their own consistent form and how they themselves have reacted well to European excursions and finding domestic form in turn.
But Celtic under Neil Lennon have improved, they've found they can rely on their own mental strength something long since banked with eight successive titles and a tenth trophy on the trot. When challenged the Champions have found further gears to go through. Like a boxer keeping his opponent at arm's length and weakening him with a series of jabs, just waiting for that tiredness to kick in and the opportunity to arise for the bigger, more debilitating blows to be landed and end the fight.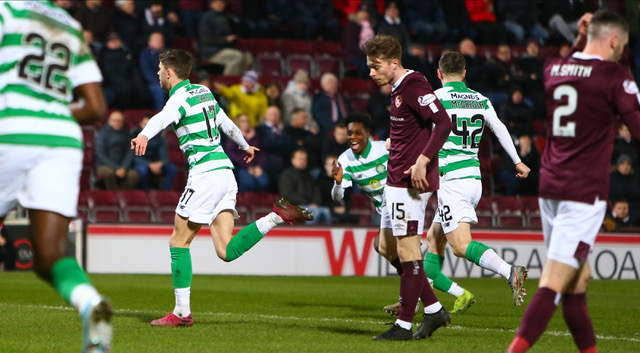 To match Celtic, the Rangers will have to find a way of matching that mentality. That is what really comes under the microscope tonight.
Their opponents at Easter Road tonight have improved. Hibernian under new manager Jack Ross has seen new life breathed into the Edinburgh side. The ex-Sunderland manager has utilised a side top heavy with attacking options and played a system to suit. While they may have defensive frailties Ross has tried to overcome them by playing on the front foot and getting the best of their attacking options on the field. In Florian Kamberi and in Ex Celt Scott Allan they have both a capable finisher and an able supplier. They have the attacking nous to make life uncomfortable for their opponents.
To add to the Ibrox club's woes 'the' Rangers star striker is suspended. They have an able deputy available but Alfredo Morelos is their talisman, their goalscorer and focal point. Jermaine Defoe is less mobile, less physical and although probably a better finisher than the Colombian, Steven Gerrard will have to adapt the tactics to cover the change. A consistent line up and tactical approach will now have to be rejigged at a time when the pressure of the season is at its highest to date.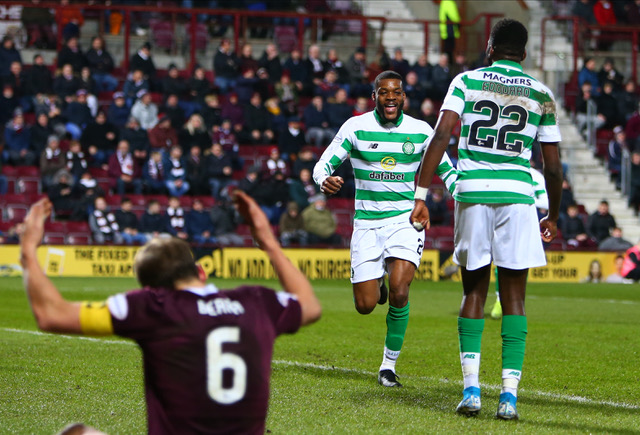 Furthermore the Ibrox club will know that anything less than a win tonight will put a strong wind into the Celtic sails by the time the Celts take the field against Aberdeen at 3pm on Saturday.
They'll know the opportunity is unlikely to be missed by the Hoops to open that gap further. Piling on the agony, putting on the style.
Author Orrin Woodward had a famous quote on what happens when push comes to shove:
'Pressure squeezes effort out of winners and excuses out of losers'.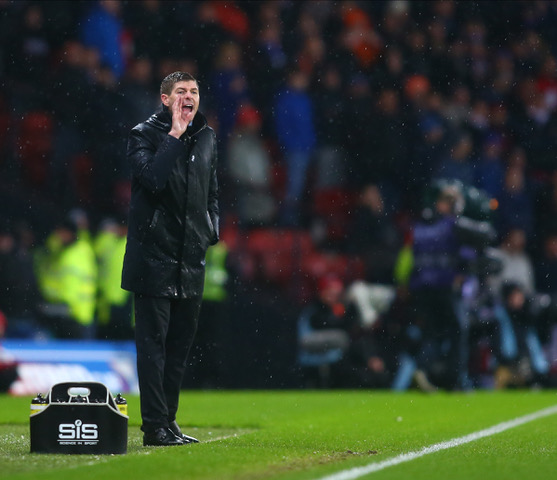 If Steven Gerrard is once again lamenting the lack of VAR in Scottish football at full-time tonight, we'll know how 'the' Rangers responded to pressure.
Niall J