Celtic today condemned the horrendous racist and sectarian abuse suffered by Shane Duffy which also included a sickening remark concerning the player's father, who recently passed away. We reported earlier today that Instagram were alerted to the severe abuse suffered by the Republic of Ireland skipper who is on a season-long loan at Celtic from Brighton. And the social media giant, which is part of the Facebook family has confirmed to Sky Sports that it is investigating the racist and sectarian abuse.
Celtic defender Shane Duffy has revealed he was subjected to sectarian abuse by an Instagram user.

— Sky Sports Scotland (@ScotlandSky) February 22, 2021
The latest shameful anti-Irish Catholic abuse comes just a week after Duffy's Republic of Ireland teammate James McClean received similar anti-Irish and anti-Catholic abuse which also included death threats aimed towards the player and also his wife and young children.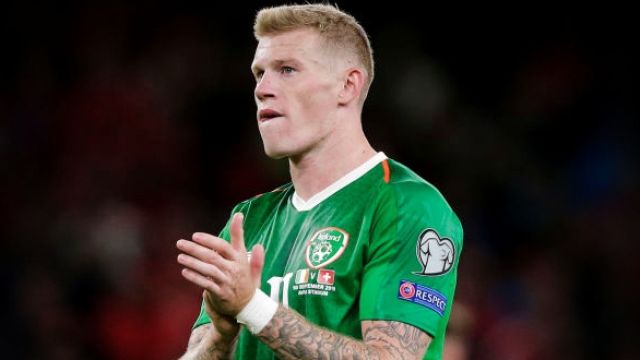 STV report on the Celtic statement on the racist and sectarian abuse suffered by Shane Duffy, with the club stating:
"It is disgraceful that Shane should be targeted in this way through such sickening sectarian abuse – and mocking the death of Shane's father is quite simply despicable.

"This is mindless, vile and abhorrent behaviour and must be challenged and condemned.

"Everything should be done to identify those responsible and the strongest action must be taken.

"Shane of course will receive the full support of everyone at Celtic."
Celtic have condemned "sickening" sectarian abuse aimed at Shane Duffy, who was also taunted on social media over the death of his dad. https://t.co/z1btHDONNB

— STV News (@STVNews) February 22, 2021
Whether it's Shane Duffy, Neil Lennon or James McClean, anti-Irish racism is still a problem in the UK – & perhaps Scotland's biggest racism issue. They're the high-profile ones, but this happens across society. It's become normalised. Keep calling it out, or the cycle continues.

— Anthony Joseph (@AnthonyRJoseph) February 22, 2021