With just over a week now to the opening of the January transfer window the links are starting to hot up. There will undoubtedly be a lot of Colin Nish reported with a rather large side order of Craigy Whyte filling the daily's column inches but amongst it all there may well be the odd kernel of truth.
Rumour has it this week Celtic are looking at strikers. That in itself is good news as the last few weeks when Eddy was hurt has shown a lack of back up could hinder the club as the season progresses, particularly with post-Christmas European football in next year's diary.
We've also been linked with defenders and holding midfielders in the last few weeks as we covered on The Celtic Star last time out. Both those positions are worth looking at but it's the striking issue that certainly needs addressing and this week's rumours seem to indicate there is something in it.
First up this week Brazillian website Terra has had Celtic linked with Fabrício Bruno a 23 year old central defender currently with Brazilian side Cruzeiro.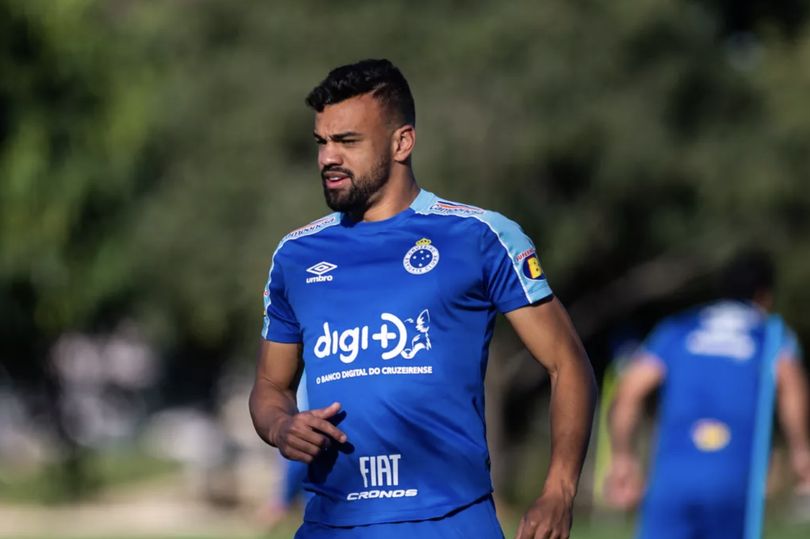 It does seem a little strange to be linked with a central defender with a first choice partnership of Ajer and Jullien performing so well. Add to that Nir Bitton has just signed a new contract and Jozo Simunovic must be close to making a comeback, but I wouldn't write off these links just yet.
With Neil Lennon showing he's more than willing to play three at the back rather than a flat back four it could be there's weight to the argument that this is a position worth looking at. The four central defenders we have at the moment are all perfectly capable but if we are looking at having three of them employed on a match day then it makes sense to strengthen in the window.
Celtic's previous dealings in the Brazilian market for defenders turned out a bit expensive- things went a bit Rafael Scheidt – and this one may not really suit Celtic either.
It's positive to see the link and the selling club have massive debt issues so a sale is a possibility. That said the South American transfer market makes Brexit negotiations with the EU look as simple as arranging a phone upgrade with Vodaphone. Bruno's registration is only owned at 70% by Cruzeiro which means more than just the club and player to deal with its very likely the remaining 30% are owned by more than one football agent. That's before you get to European passports that may or not be valid come the end of January anyway. It screams steer clear!
Whilst it's good we're looking to strengthen the central defence I'd be very surprised if that player is Bruno. Logistically it would be a nightmare and far too much of a gamble. Transfer dealing at boardroom level seem to be far more conservative than risking diving into such uncertainty.
You can have a look for yourselves and see what you think.
Talking of boardroom influence the first striker linked with Celtic this week looks far more palatable to Pistol Pete.
Celtic are apparently monitoring Stoke City striker Tyrese Campbell, son of Ex Everton striker Kevin Campbell. An England Under 20 international, he's in the last six months of his contract and Record Sport are linking him strongly with Celtic.
This seems more up our street than ventures into South American murky transfer dealings. A straight up transfer from England and the cross border compensation scheme playing to our advantage. Luca Connell and Jonathan Afolabi have already arrived via that route and this one has Nick Hammond's fingerprints all over it. Whether this is possible in January I don't know but I wouldn't be at all surprised if Celtic are at the forefront of this deal.
Campbell scored twice on debut for England's Under-20s in a game against Portugal last month and he netted five goals when out on loan with Shrewsbury Town. Paul Lambert will know the kid well. I'd imagine we've already asked the ex-Celt for his appraisal from his time in charge at the Potteries. I certainly think this one has got some truth in it. Perhaps we could test the water with a January bid and see if we can cut off interest from elsewhere.
Here's a wee insight from the man himself.
Another one that's been a bit more intriguing is Celtic's link with Slovan Bratislava striker Andraz Sporar. Record Sport are again running with this one.
The 25 year old has been banging in the goals in the Slovenian league following a spell with FC Basel in Switzerland. He's been capped 19 times by his country but has only found the back of the net twice in those appearances.
His goalscoring rate has been impressive this year with 20 goals in 26 appearances. 12 of those have come domestically in the Fortuna Liga but he has also netted 5 goals in 6 games at Europa League level he also found the net in both Europa qualifying and in Champions league qualification.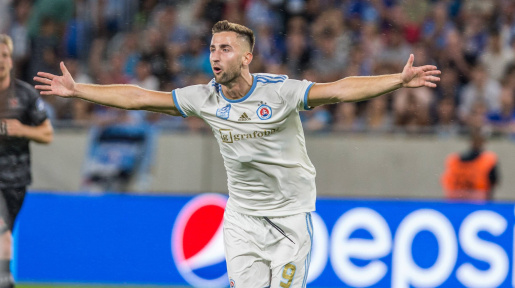 Initially Neil Lennon poured cold water on the links but with Slovan Chairman Ivan Kmotrick coming out and saying there has been concrete interest from Celtic, Lennon moved the goalposts a little and admitted Sporar was a player Celtic were watching, though Lenny has denied it has gone as far as a bid for the player.
Mixed messages from both side then but perhaps there is something in it. It appears the selling club are using Celtic though to drum up further interest in the player and truth be told I'm not particularly taken by his stats at any rate.
The lad has already been abroad to play for Basel and was sent out on loan during that time to Armenia Bielefeld before joining Slovan Bratislava. His international goalscoring rate is nothing to write home about and his last sojourn abroad saw him return with his tail between his legs.
Sporar's time on loan in Bundesliga 2 saw him score only 2 in 9 games and if the fee Ivan Kmotrick has reportedly asked for is north of £6million, I'd say his goalscoring return outside his domestic league doesn't warrant any further attention and we should leave the risk to other suitors.
You can judge for yourselves of course and he's some of Andraz Sporar's goals to have a look at.
With plenty more rumours building up, including this morning's news that Neil Lennon was considering a loan move for Sheffield Wednesday's striker Jordan Rhodes, The Celtic Star be back with some more of those linked to the club as the transfer window over the next few days. The good the bad and the totally fabricated.
Niall J
ALSO ON THE CELTIC STAR…
Extensive Post match coverage and comment from yesterday's 2-1 win over Aberdeen that guarantees Celtic a five point Christmas lead in the Premiership…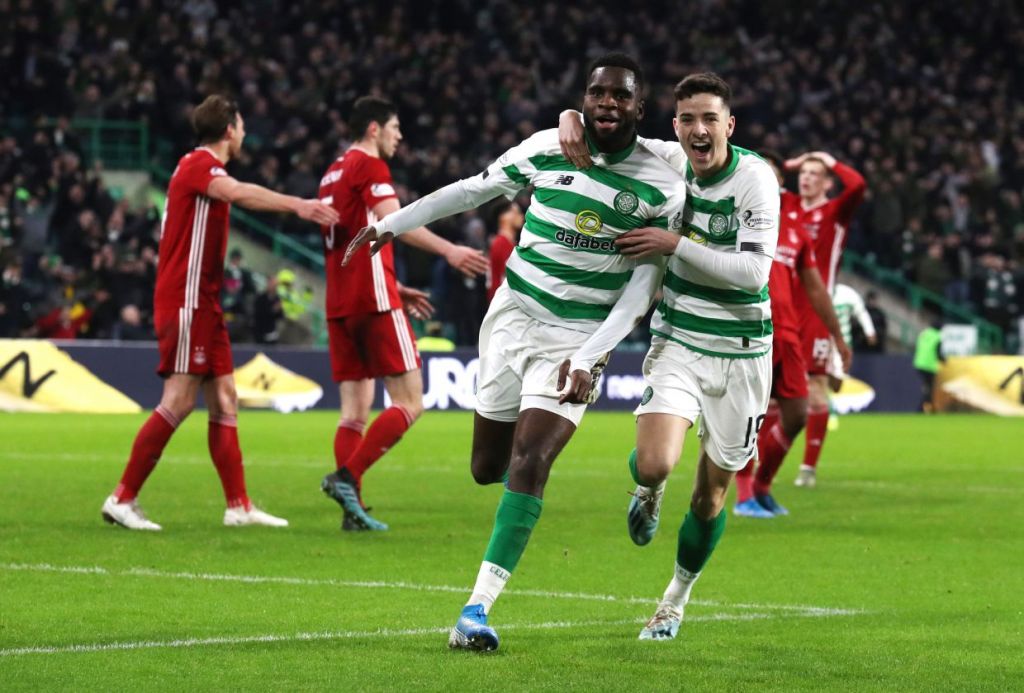 'Red all day long' – despite McInnes' Post-Match Ranting…see HERE.
'I have a certain sympathy for Sam Cosgrove. It didn't strike me as all that evil, but…,' David Potter…see HERE.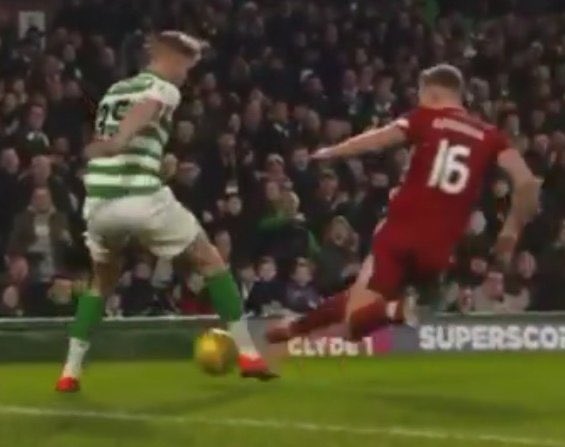 Sandman's Definitive Ratings – Sheep penned in, Shay Logan, sounding like Gary Tank Commander…see HERE.