There's always going to be talk of Celtic losing their best players once the elite clubs start to circle, so the main thing is about managing the situation and getting the best outcome.
Odsonne Edouard has been outstanding this season and looks ready made to play for almost any team in the world. He's technically outstanding, his physicality allows him to dominate and he just looks a level above everyone else.
There may have been plenty of Celtic fans who were concerned about losing him this Summer, but this could bring positive news:
Celtic are hoping to ward off Europe's elite this summer by offering 22-year-old striker Odsonne Édouard a wage hike & a gentlemen's agreement that he can leave in June 2021. https://t.co/a8dprCOPKD

— Get French Football News (@GFFN) March 1, 2020
Obviously nobody will actually want him to go, but this is almost the best of both worlds.
It means that Celtic can keep their main man for next season, which should give them a real chance to reach at least the group stages of the Champions League, while it could also be crucial when it comes to dominating domestically.
Yes they may have to pay some extra money to him in terms of wages, but that sounds like a sensible thing to do. It's believed his current contract expires in 2022, so hopefully this new contract will also feature an extended term.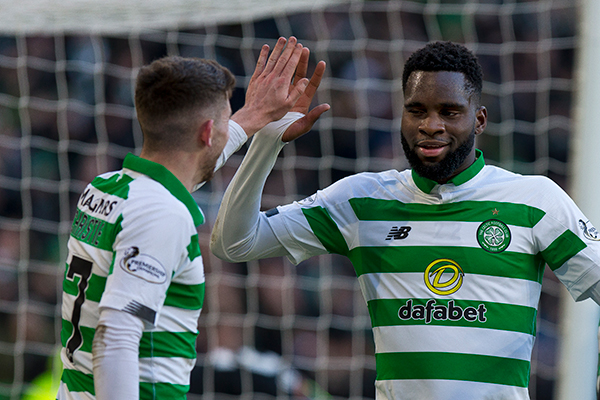 That means they can then demand a better price for him when he does go, with the report also suggesting that there's a gentleman's agreement that he would be allowed to leave in the Summer of 2021.
It means a reasonable best case scenario of keeping him for now and also making more money when he does go, which is smart business and should help the club going forward too.
Exclusive – Tom Grant's Celtic Park Photographs, New Dawn in Paradise | The Celtic Star – Part 4 https://t.co/iZaXrOTsyq

— The Celtic Star Editor (@CelticStarMag) March 1, 2020
— The Celtic Star Editor (@CelticStarMag) February 29, 2020
'Total Nonsense' – New Witness comes forward to Rubbish Alex Thomson's Story @CelticStarMag https://t.co/pV5VKTwpUx #Celtic via @Celticnewsnow

— Notorious-celt (@CelticNotorious) February 29, 2020