YESTERDAY we had a light hearted look back at Tommy Burns' Super Focus interview in the old Shoot Magazine – which was essential reading back in the day!
Tommy mentioned that he had a wee thing for Dallas actress Victoria Principal back in 1981 and this time another Celtic legend of that era also mentioned a famous female this time from the big screen.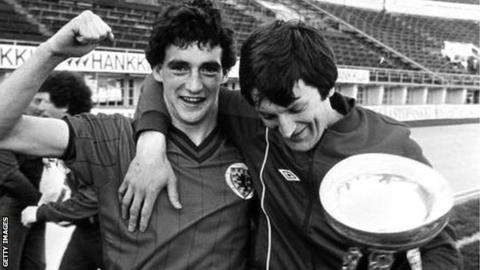 We were blessed to have wonderful players such as Paul McStay and Tommy Burns in our midfield in the 1980s. Tommy listed the Lisbon Lions as his all-time Best Eleven but the Maestro opted for a more global selection mixed in with the best of the Bhoys.
Paul selected Banks, Danny McGrain, Moore, Carlos Alberto, junior, Cruyff, Maradona, Jimmy Johnstone, Kenny Dalglish, Pele and Best.
Danny would be busy with the defending with that team!
Paul named his big brother Willie as a player for the future – it wouldn't be long before the two brothers played and scored in a midweek win against Rangers!
When it came to naming his favourite actress Paul opted for the very beautiful Bo Derek. Classy as always, was the Maestro!
And Shoot's final question to Paul was 'which person in the world would you most like to meet?
His answer? Pope John Paul II – who had he done the Shoot questionnaire might have answered The Maestro, Paul McStay!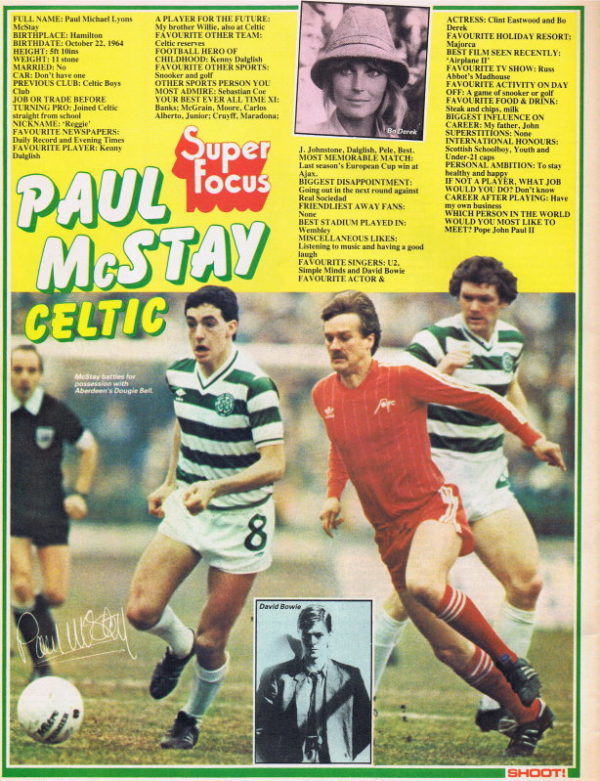 Thanks to The Celtic Wiki for their wonderful resource site for all things Celtic!