Mike Maher now lives in New Zealand with his Kiwi wife and their family. He recalls how that all came about and takes us back to May 1979 and "The" 4-2 game!
Thursday 24 April 2003. Dinner time in our Auckland house for myself, wife Christine, daughter Nichola and boys Stephen and Sean. Tomorrow is a public holiday so no work for me and Christine and no school for the kids. However the boys and myself still have an early rise as we will be heading to the Newmarket RSA Club in Auckland to watch the second leg of the Boavista V Celtic UEFA Cup semi-final.
Naturally conversation round the dinner table is mainly focussed on the game. Nichola and Christine don't quite share the enthusiasm of the boys but at one point Christine puts in her opinion on some matter on the game.
Both boys roll their eyes and sigh! I know they are thinking what could their Kiwi born mother could possibly know about football? And sure enough Sean pipes up in what is a statement rather than a question – "Mum, what do you know about it?"
Her reply is simple – "well I was at the 4-2 game".
Both boys are silent. There is even an indication of jaw dropping and envy! They were both born and brought up in New Zealand and have never been nearer than 18000 kilometres from Celtic Park but they know about that game. A game that was played almost a quarter of a century earlier, before the boys were born, before I was even married.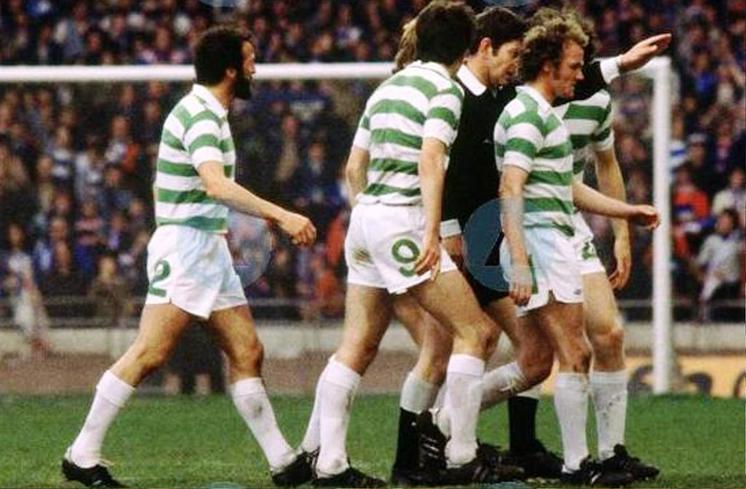 As I think back over the years I have to admit that that game sort of crept up on me. The previous season, 1977/78, had been a disaster. Kenny Dalglish had gone, Celtic had finished halfway down the division and had not qualified for Europe. During the close season Jock Stein had been replaced by Billy McNeill but I had the feeling that Cesar would need some time to get things righted.
We did get off to a good start. The first 4 league games were won including a 3-1 victory over Rangers at Parkhead. The second encounter produced a 1-1 draw at Hampden (Ibrox being under reconstruction). However I still felt we were a bit short of Championship winning material. Big Billy must have thought so too and bought Davie Provan and Murdo MacLeod.
Even then I still had my doubts and I also now had other distractions. My Kiwi girlfriend was now living in Scotland. She actually came to a couple of games with me but we also sought other ways of spending Saturday afternoons. While Celtic were losing at Tannadice in October we were with friends on a beer festival weekend in Belgium.
In December we were at Murrayfield watching the All Blacks (not that either of us knew much about Rugby) while Celtic played out a scoreless draw with Aberdeen at Celtic Park. Christmas was spent with Christine's family in Connemara and so I missed Celtic's defeat at Cappielow on 23 December.
We were now at the halfway stage and Celtic were in 6th place. Although that may seem a lowly position we were only 1 point behind Morton, Rangers and Aberdeen, 2 points behind second placed Partick Thistle and 4 points adrift of league leaders Dundee Utd. The Ne'erday game with Rangers would obviously be vital.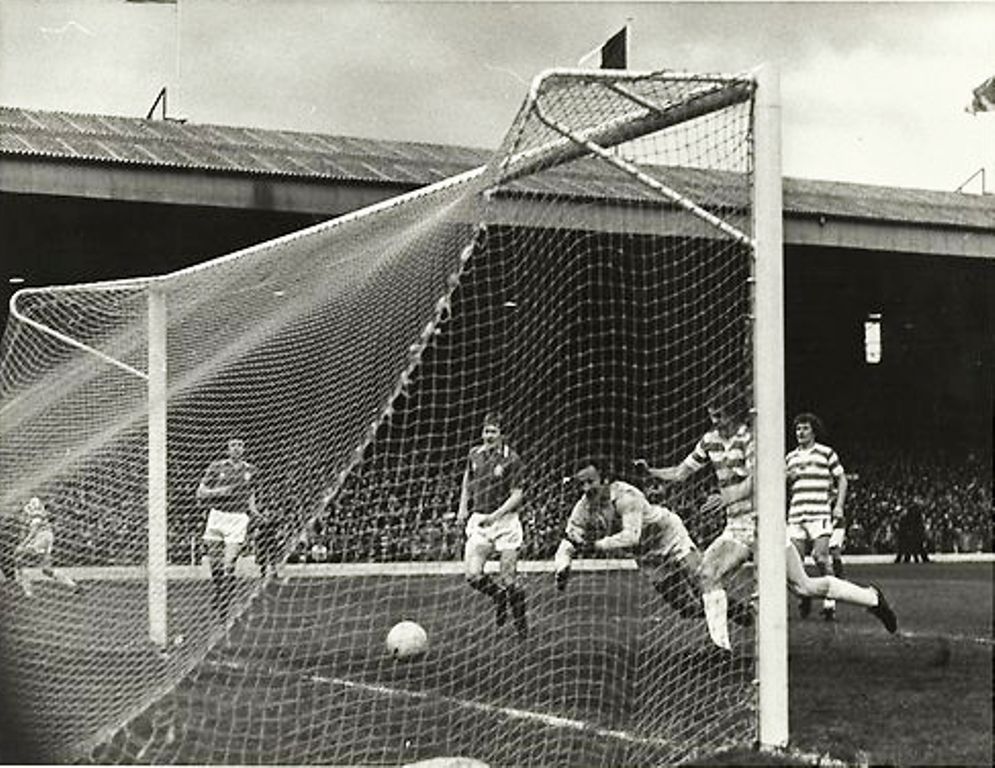 At this time I was often going to games in company of an old work colleague, Terry Crossan, who had returned to Glasgow after some time working in England. We decided to splash out on stand tickets for the New Year clash with Rangers and I went into Celtic Park one afternoon to purchase a couple of tickets from Jim Kennedy.
However the tickets would end up in my drawer for a while as wintry weather caused postponement of the game. Indeed after our defeat to Morton on 23 December we did not play a league game until 3 March when Alfie Conn's goal gave us a victory over Aberdeen.
By now I had another distraction. An old school friend, John Fagan, was managing an amateur team in Coatbridge. He had asked me to assist with training and I was enjoying the Tuesday evening work outs. John asked me to help out on a Saturday and I even made a couple of substitute appearances despite being a bit older than most of the players.
I was beginning to think that I could spend Saturdays without Celtic.
Then one day we arrived at the game to discover there had been a management "coup". John was asked to stand down. The new manager was happy for me to stay as trainer but my loyalty was to John so I resigned and headed off to Parkhead to watch a 2-0 win over the Jags.
I still had my reservations about Celtic's championship credentials though. The following midweek saw an important trip to Tannadice. It was a late decision to go with my brother Jim so it was 7.20pm when we got to the ground. We could tell by the crowds milling round the turnstiles at the away end that we would miss the start of the game.
Then on the spur of the moment I stuck my head in the office door and asked if any stand tickets were left. The answer was positive so a few minutes before kick-off Jim and I took our seats. At that stage we were still usually 'terracing Bhoys' but this occasion was a bit of an eye opener.
At half time I went to the toilet and came back to tell Jim almost incredulously that there were wash basins, soap and towels there! That was to be a turning point in how I viewed facilities at football grounds.
On the field though my reservations seemed to be vindicated as United won 2-1. The feeling was reinforced a few weeks later when we lost 1-0 to Rangers at Hampden. I viewed that game from the old North Stand using Terry Crossan's ticket. He was now back in England. However one positive that came from that occasion was meeting some of Terry's mates who were regulars at Heraghty's Bar. For the next few seasons they would be my companions on trips around Scotland following the Bhoys. However on that day all I knew was that were a point behind Rangers with only 4 games to play.
21st May 1979 – Ten Men Won The League!!

Celtic come from behind to beat Rangers 4:2 and clinch the title.

Aitken, McCluskey, an own goal and Murdo with the goals. @murdomacleod06 pic.twitter.com/XHyPClnh7P

— Li'l Ze (@LilZe_7) May 20, 2021
We won the next 2 games away to Partick Thistle and St Mirren and then had a must win home game with Hearts. Nowadays there is despair on Celtic websites when crowds drop below 40,000. Well for that game against an admittedly poor Tynecastle side (they were relegated that season) only 18,000 turned up.
Mike Conroy scored the only goal which set up a league decider the following week. Celtic now had a 1 point lead over the Ibrox men, the other teams having fallen by the wayside. However Celtic only had that last game at home to Rangers while the Ibrox side had a game in hand. It was quite simple. A Celtic win would give us the title while any other result put Rangers in the driving seat.
Where were those tickets I had bought 5 months ago? Terry was still in England and the other guys had their terracing tickets so I decided to ask Christine some important questions. Would she marry me and did she want to come to the game with me! Yes was the answer to both so on Monday 21 May we both headed off to Parkhead.
It was quite a warm night and the atmosphere was electric. Christine had been to a few games before but none as tense as this. An early Bobby Russell goal gave the visitors the advantage. 10 minutes after the break things got worse. Johnny Doyle kicked a prone Alex McDonald and was sent off. I was despondent and annoyed. From our vantage point in the stand we could see that the red card was justified.
I turned to Christine – "he could have cost us the League!" Sometimes a team down to 10 men is inspired to get a result but that inspiration usually comes from a feeling of injustice. This sending off was justified.
However that does not matter tonight. The crowd's passion, emanating from the Jungle gets behind the team. In those days we did not need Ultras or cheerleaders or canned music. We responded to what was happening around us. You could almost touch the tension and the passion.
We were literally on our feet, including Christine. Roy Aitken equalises and in 74 minutes George McCluskey puts us ahead. The joy is short lived as a couple of moments later Rangers equalise. I am deflated for a moment but then we are all back on our feet roaring on the team.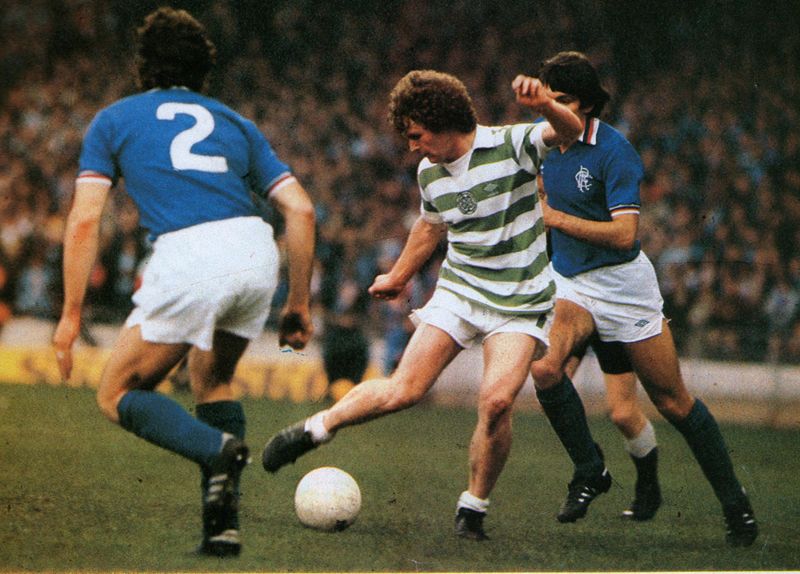 Davy Provan, socks down by his ankles, is everywhere. Roy Aitken spurs on his mates. With 5 minutes to go a cross is knocked into his own net by Colin Jackson. Christine is now standing on her seat. We are kicking every ball.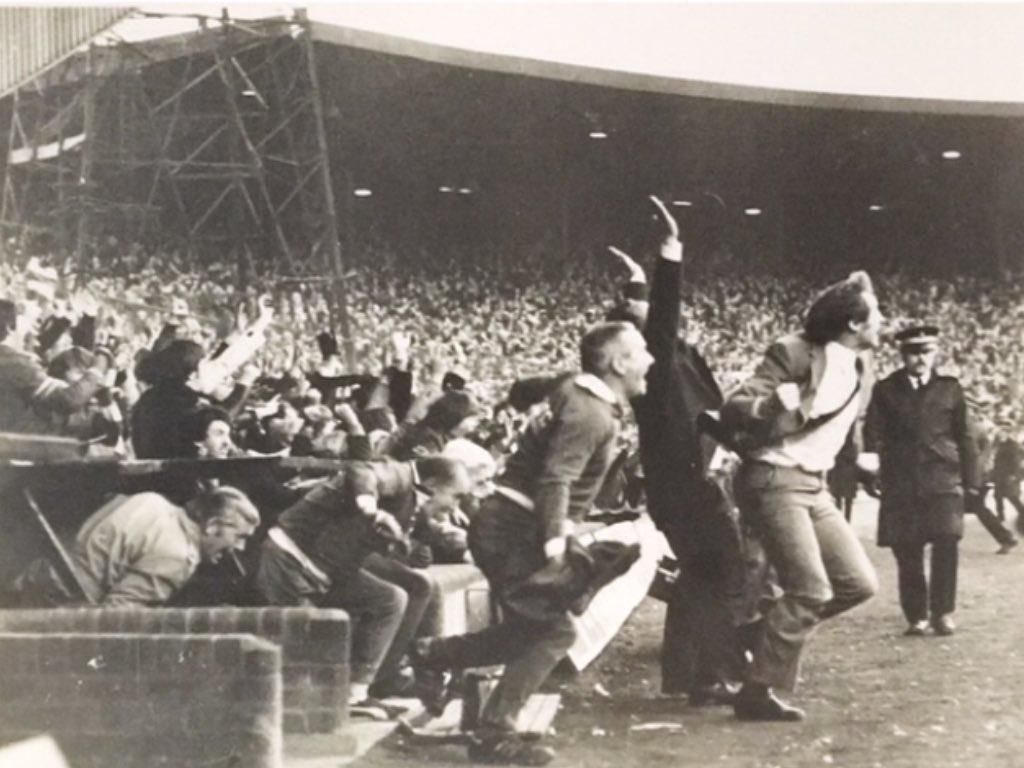 In the dying seconds Murdo MacLeod breaks away. All he needs to do is keep the ball for a few moments. Instead he thumps the ball towards Peter McCloy's goal.
"Aw naw "I yell "you should have kept the ball ya …..beauty! – Goal"
The ball is in the Rangers net – 4-2 it is all over. We have won the League!
I hug Christine. We won't forget the night we decided to get married!
As we spill joyously out into the streets the fans have already adapted the words of Boney M's hit 'Brown Girl in the ring" to "10 men won the League". We get home to discover that there are no TV highlights but that disappointment is minor as we were there. And all these years later we can still remember that game and that night.
As a postscript I should mention that Christine's memories of that occasion go beyond the actual game. At that time she was working in an office in Maryhill. One of her workmates was another New Zealand girl. However that girl, Bonnie, although not a great football fan herself came from a family whose sympathies were with the "other side".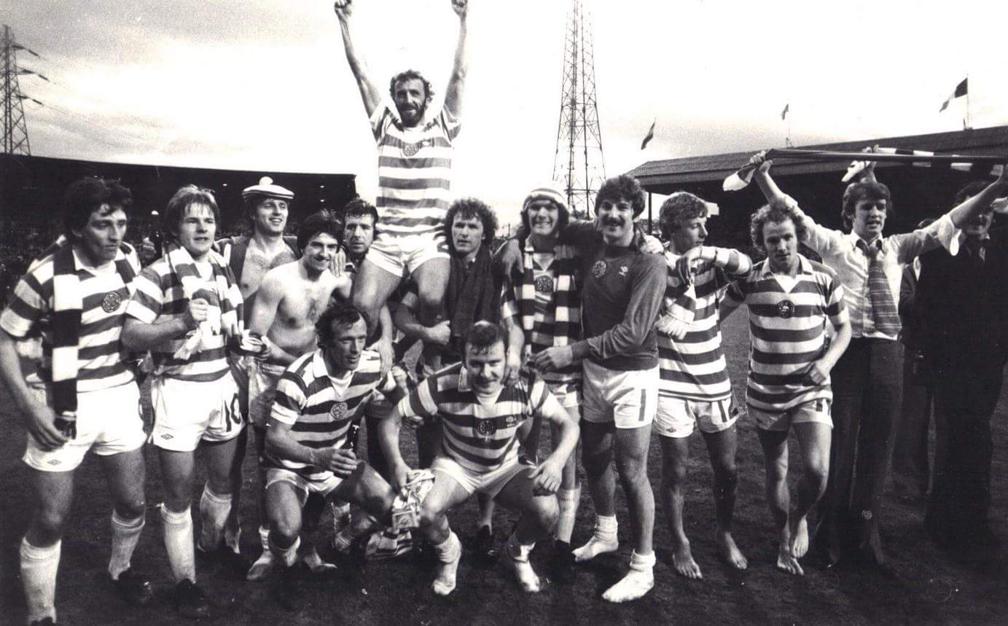 Despite their common nationality they were not great friends, especially as Bonnie could be a bit bossy. Christine was friendlier with another girl in the office – Anne Marie- a strapping red head of Donegal stock.
A couple of days after that game Christine and Anne Marie were at their desks when Bonnie came in and started to complain about some aspect of their work.
Christine still recalls the smug smile on Anne Marie's face as she looked up and responded with "4-2!"
Mike Maher