The Celtic Star spoke to Fran Alonso and Taylor Otto ahead of tonight's SWPL1 Glasgow Derby at Broadwood Stadium between theRangers and Celtic…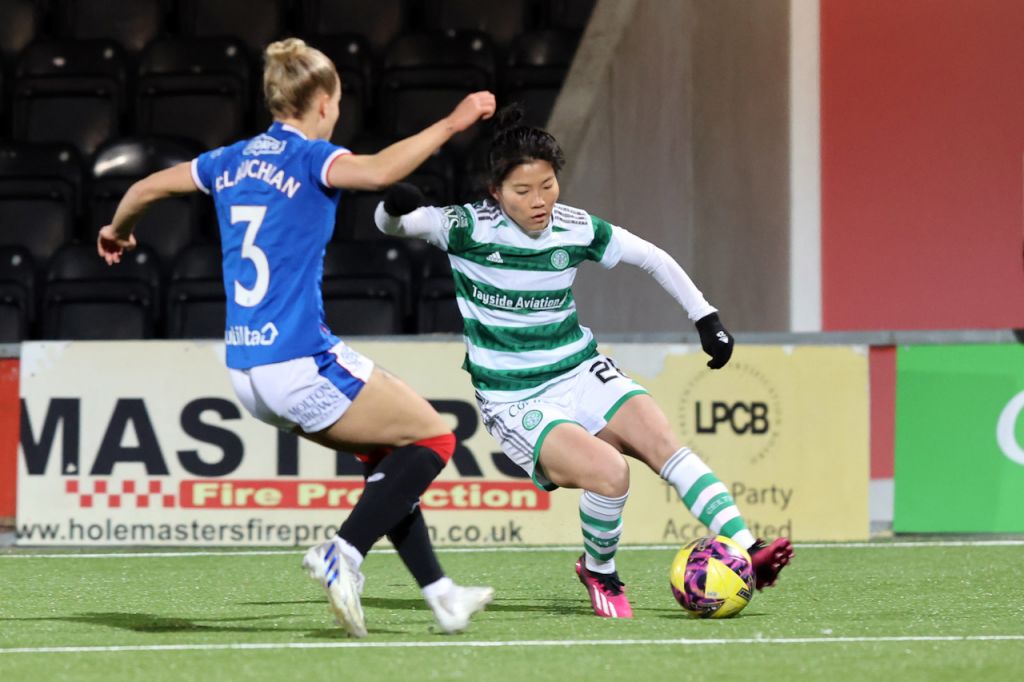 Fran Alonso: "Obviously it was a very good result. There was a great fighting spirit to keep a clean sheet, even in the times we didn't have as much control of the game. I was so proud of the performance of the players. The players that started did fantastic, and the players that came from the bench, again, did fantastic, helping us keep a clean sheet that gave us a lot of belief. We know that against (the)Rangers it's a very difficult game. For me, it's one of the most difficult games, if not the most difficult that we have left."
Fran Alonso: "There are 10 games, so we know if we win all of them, then we are champions," he said. "So that is our aim, and that will be the aim for the other top two teams. The top three will all have the same goal, and it's going to be very tough. Our record this year has been very good against Rangers, but not so good against Glasgow City due to different circumstances.
"We know that we have to take it one game at a time, and the first one is on Monday. So for us, it's massive it's a massive three points. If we don't win, it's still possible to achieve our dreams but that will then be depending on others, and we don't want that to happen. So we will do our very best to make sure we win the game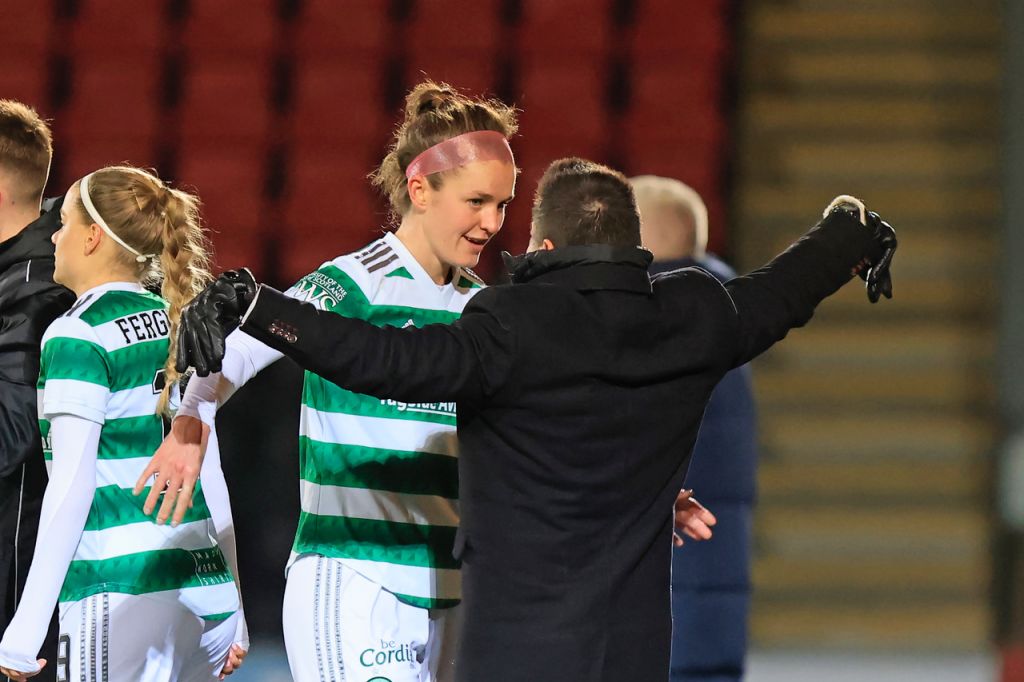 "Obviously at the time they were on a great run of form, and we just didn't want to concede or lose. We responded fantastically to their pressure from the fans, or even from the team. We defended perfectly and we almost won the game in the last couple of minutes.
"So I don't think we were intimidated last time, but it is a very tough place to go. We have so many difficult games left, but for me, this one is probably the most difficult. We have to go there and approach the game like we did the last time, hopefully with more chances, more possession and more fans.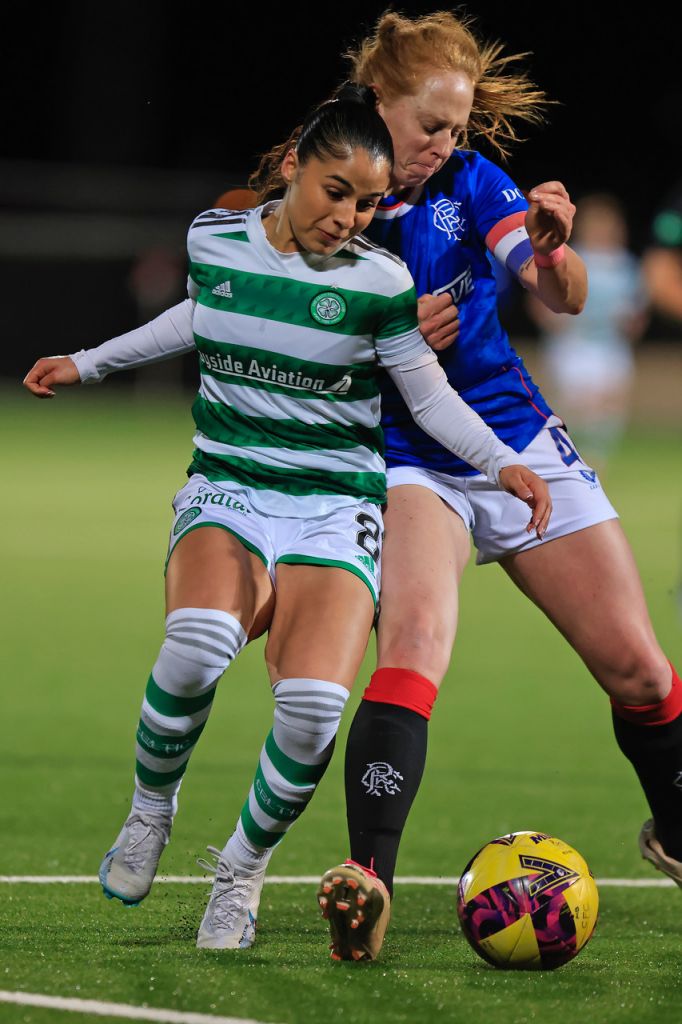 "When we have our fans, the girls always play much better. They feel their support. So, fingers crossed, it's a big crowd, and those who cannot go to the game can watch it on TV. The fans have been fantastic this year. In the last game in Edinburgh against Hearts they were singing for 90 minutes, and you can hear them every game. It's not only home games, they are supporting us away and I'm expecting another big crowd of Celtic supporters. Hopefully, we are able to celebrate a win together."
Taylor Otto: "For us as players these are the game that we look forward to and we get really excited about, so I think it's going to be a great night.  We're still continuing to prepare and we have a lot of confidence going in, so we're really excited to play under the lights and hopefully have a lot of fans there.'
"I think the previous game gives us confidence and something to build off of. Rangers are a great team so we respect that, and we want to make sure that we prepare in every way possible and build off of the last game and hopefully have a good result.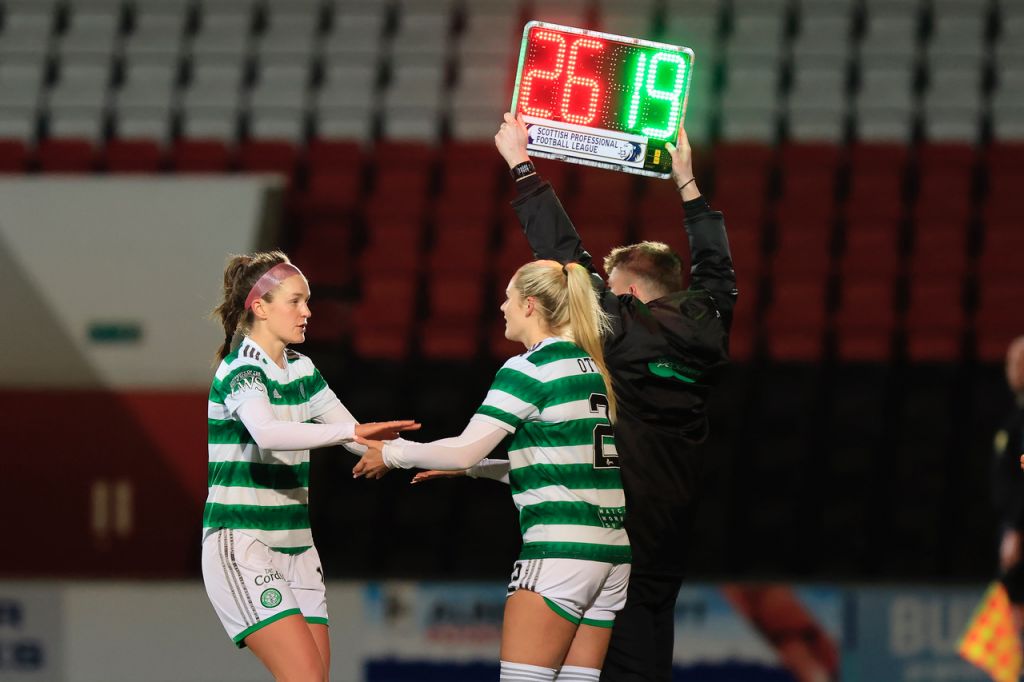 "It gives us a lot of confidence to know that it's in our hands at the moment and we're going to do everything we can to make sure that we do our part, and that's the only thing we have on our mind at the moment and obviously, at the end, we will be champions.
"The last game showed our quality and showed our strengths and showed how deep our squad is. Every time we step on to the field against Rangers it's going to be a fight. We respect them but I also have so much confidence in our team.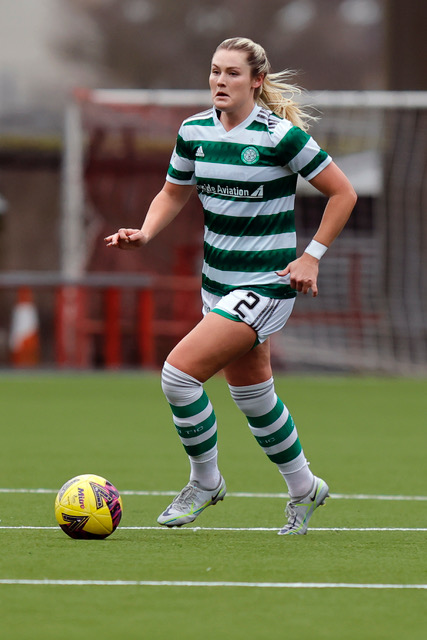 "I'm not sure I've been on a game for Sky yet, so I think that is very cool," she said. "It's something we're really looking forward to and it gives us a little extra something to play for while we're out there, so I'm excited for that. Going into the game you're aware of it but once the game starts you forget about everything other than what's on the field.
"It does give you a little extra something going in and before the game starts and in warm-ups, but after that you're just focused on what's on the field."
🟢 Derby Day!⚪️

Our post-split campaign kicks off tonight! 🍀

🏆 SWPL
🆚 Rangers
🏟 Broadwood Stadium
🎟 Limited tickets remaining, call 0871 226 1888 and select option 4
🕖 7:30pm
📺 @SkySports #RANCEL | #SWPL | #COYGIG pic.twitter.com/TSrYsvR4hv

— Celtic FC Women (@CelticFCWomen) March 27, 2023