While the opposition and his teammates are still competing for the ball it's hard not to think that Aaron Mooy is already sitting in the changing room with a hot cup of tea and a half time orange, so many moves ahead is his footballing brain.
Ange Postecoglou considers himself, somewhat sarcastically, as a lucky man to have had the best pound for pound free transfer in Scottish football apparently fall in his lap, but it is the Celtic support and the neutral observer – if many of those actually tune in to Scottish football – who get to witness the dichotomy of the keenest brain operating perhaps the most sedate limbs in Scottish football – and it really is a privilege to observe.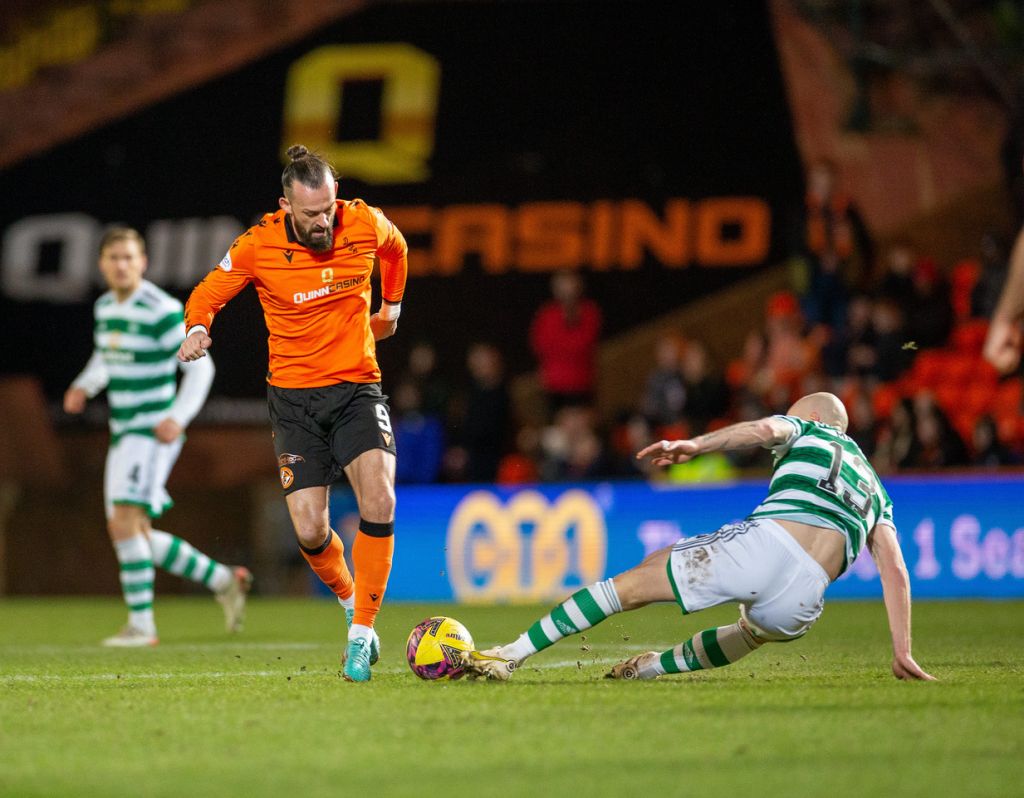 Mooy may have taken time to get up to speed in a Celtic shirt – indeed he appeared to hit peak fitness and sharpness of thought just in time for Australia's impressive World Cup sojourn – but the signs of how important a player Mooy could be this season began to emerge just prior to the Aussie midfielder catching his flight to Qatar.
Indeed, whisper it, but one of the few mistakes Ange Postecoglou has perhaps made this campaign was the decision to leave Mooy out of his starting eleven at Ibrox post world-cup, a fact highlighted by the impression he made when he did make his way from the bench that afternoon.
The greatest of all time pic.twitter.com/dsXIFxnOwd

— Raymie (@raymondinho1888) January 29, 2023
Since returning from the World Cup with a spring in the step and an earned arrogance to his play, Mooy has simply been an outstanding performer in a team chock full of talent and character.
Yesterday, on a rough surface and with a biting wind to contend with, Mooy glided around the Tannadice pitch, possibly mildly disappointed in himself that he'd chosen to leave his pipe and slippers by the fireplace at home.
Mooy's cross for Jota's sublime back post header to put Celtic in front was chock full of vision and shrewdness – and ultimately left his fellow countryman floundering in the United goal. He then followed that up with his calmness and reliability from twelve yards, as he showed with Celtic's winning goal.
Does that now mean the Celtic support can feel assured at long last we may have a nine out of ten conversion rate from the penalty spot? If so, when was the last time any of us could watch a penalty to Celtic with any real confidence it would find it's intended target?
Mooy's numbers corelate with what the support is witnessing too. There is no style over substance when you can deliver five goals and six assists, and with those five goals coming in just the last eight games, it is a sign Aaron Mooy may well have suffered the residual effects from his Chinese hibernation on his arrival in Scotland, however, he is now loose of limb and has a clarity of thought that few of his peers in Scottish football can match.
Apparently Celtic is an expensively assembled squad, and whilst such criticisms do not seem to consider just how many top players were sold during such an extensive rebuild, it is also worth noting the name of Aaron Mooy was on every free agent list in every recruitment team's canteen table in European football this summer – including across the city.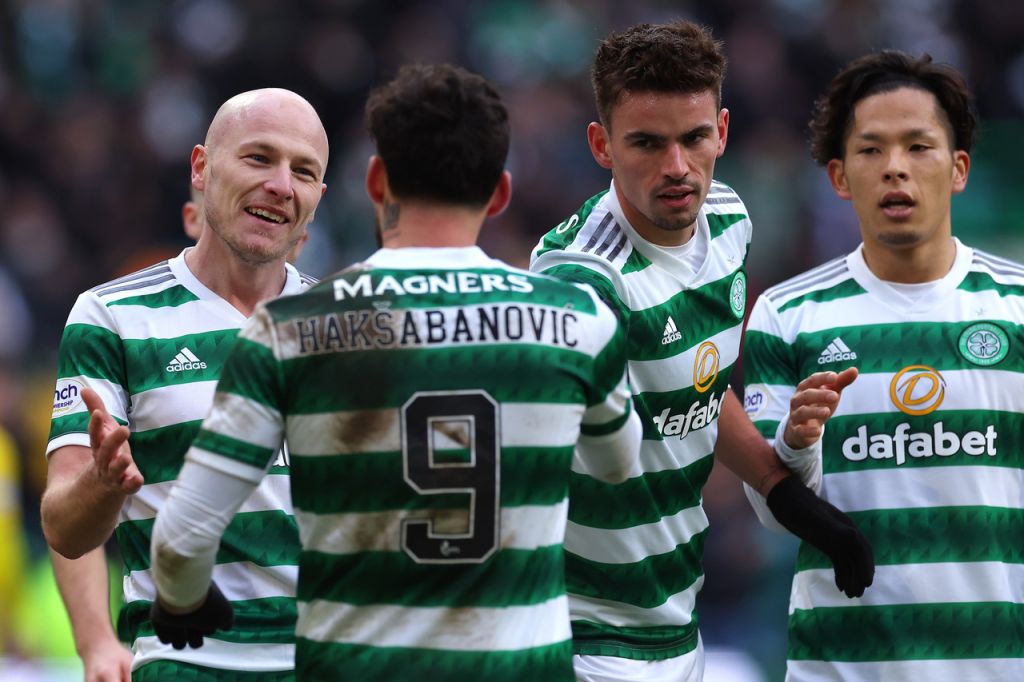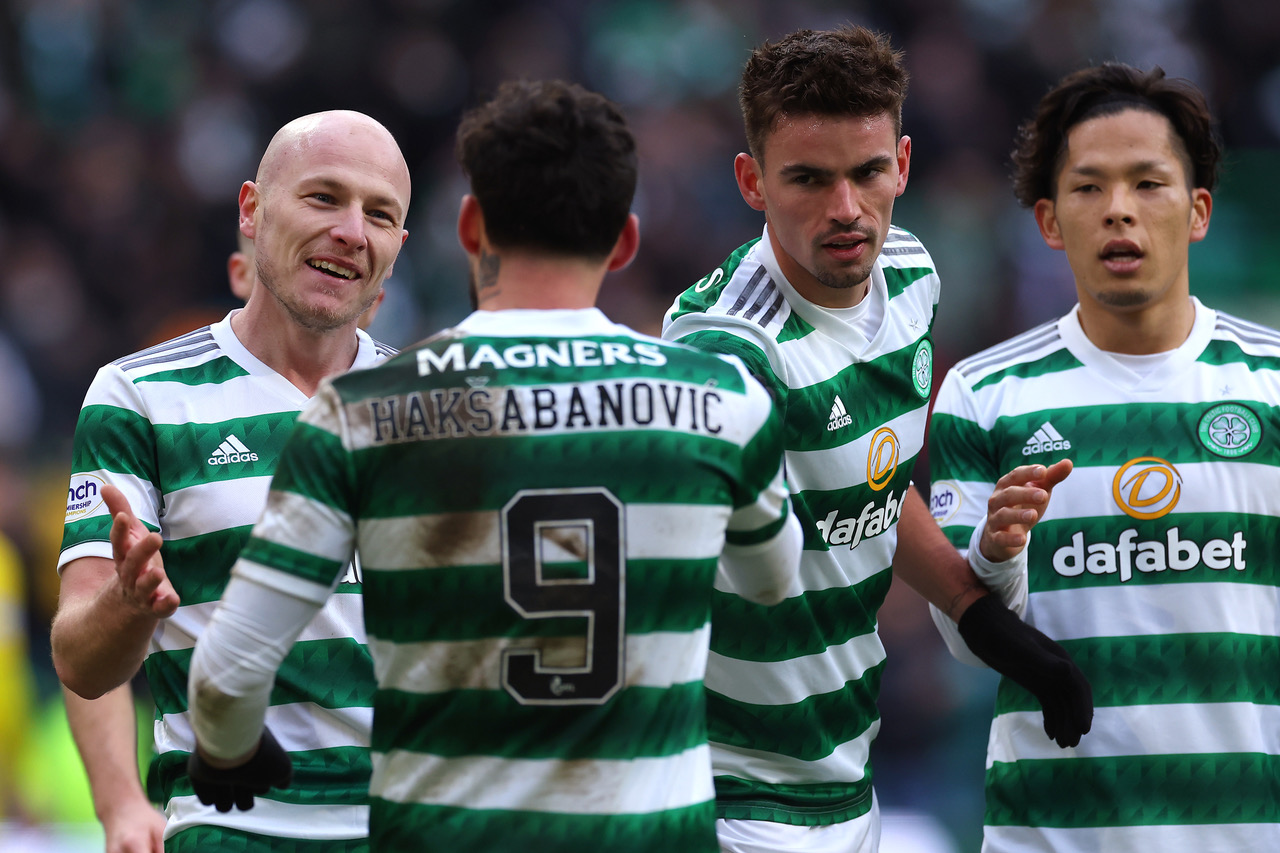 That none chose to pick this sublime talent up – and offer him the platform to get up to speed – is perhaps down more to our manager's judgement than it is to good fortune.
Niall J
🎥🚨 𝗨𝗻𝗶𝗾𝘂𝗲 𝗔𝗻𝗴𝗹𝗲

Jota 🇵🇹
Aaron, Aaron Mooy 🇦🇺🎶

The Champions get the job done in Tannadice as they get all three points!#DUFCCEL | @CelticFC | #COYBIG🍀 pic.twitter.com/u2YAPHA6tv

— Celtic TV (@CelticTV) January 30, 2023