ALFREDO MORELOS will be dreading the introduction of VAR to the Scottish game, the former Celtic striker Pierre van Hooijdonk claimed yesterday.
"Morelos is a handful and a bit crazy, but he's scored a lot of goals and he's terrible to play against. One of these guys who would hate VAR to come in!
"Morelos is a good player but he's missed big chances — and not just 50-50 ones — against Celtic.
"The only thing missing is an O** F*** strike. He'll feel the need to score against them.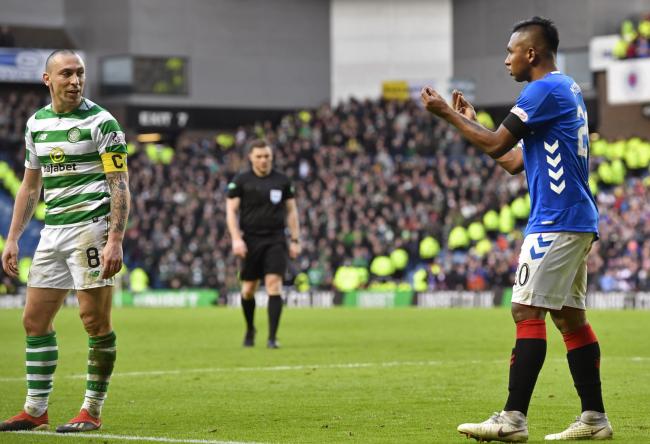 "If he never had a chance he could hold his hands up, but he has and it's unusual for a player with his scoring record that he hasn't taken any."
And the former Celtic man reckons that his old side will pull away in the second half of the season to wrap up an 8th successive title. The pressure of being in a title challenge is something new for the Rangers players and Pierre van Hooijdonk reckons that they'll struggle to handle the pressure of it all.
"They have never really had that pressure before when they can go and stop Celtic. The Rangers players must deal with the pressure of being realistic challengers."
Meanwhile Morelos, if he isn't sold in this window, will get his next chance to break his duck against Celtic on Sunday 31 March with a 12 noon kick-off. The match will be shown live on Sky TV.
Celtic must also look to release the results of their independent report into the Janefield Street Crush that happened before the visit of Rangers to Celtic Park last September. That was the first match where the lower allocation of away supporters was in play and the Police and/or the club failed to take the new situation into account, resulting in that horrible crushing incident in the half hour before kick-off.
Celtic supporters have a right to know what happened and why and to hear what measures have been put in place to ensure that there is no repeat.
Also on The Celtic Star…
New Bhoys arrive at Lennoxtown, Bayo's inbound and Lazio drop Castagne interest