It's back to K-Park in East Kilbride for Celtic FC Women today as the Hoops look to maintain their 100% start to the SWPL season with a win over a Motherwell side the Hoops defeated 6-1 back in March.
Yet things are very different now. Celtic have had an overhaul of the playing squad in the summer and have come out of it looking more solid in midfield and stable in defence – meanwhile the goals are also flowing.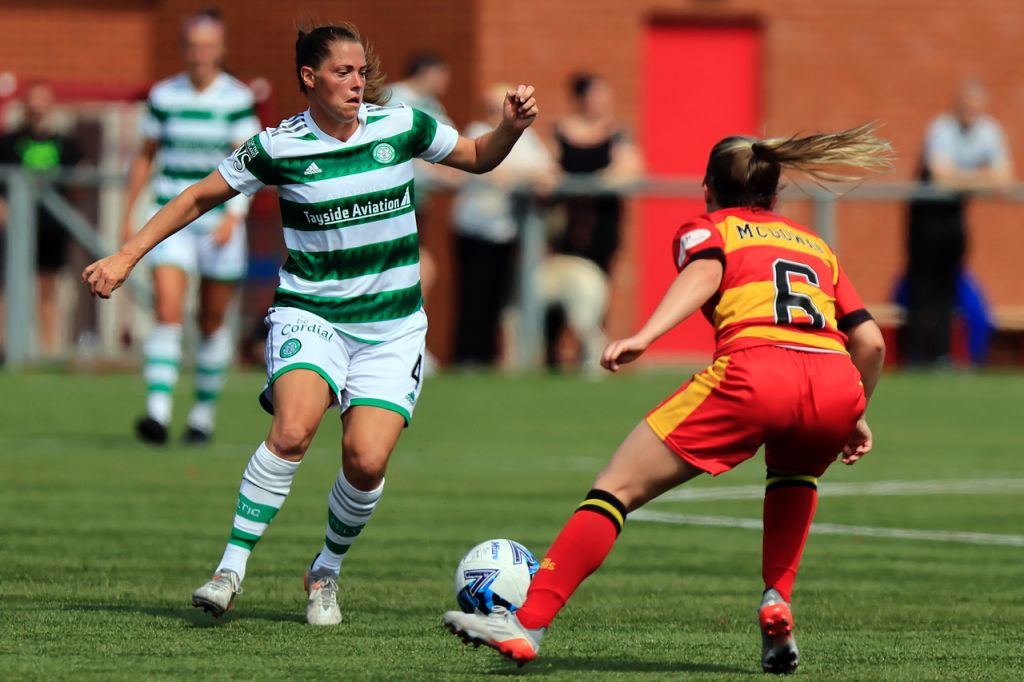 And the game management has improved markedly, due in no small part to the return of the excellent Lisa Robertson to the team, but also due to some clever recruitment work attracting experienced players to fill key positions, including the impressive Lucy Ashworth-Clifford and former Hibs star Amy Gallacher.
Meanwhile Motherwell have also improved from last season and will prove a far bigger challenge than the last time the sides met. So far in the campaign the 'Well have drawn with Dundee Utd, held title challengers Glasgow City for 97 mins and defeated Hibs away from home. Quite the start.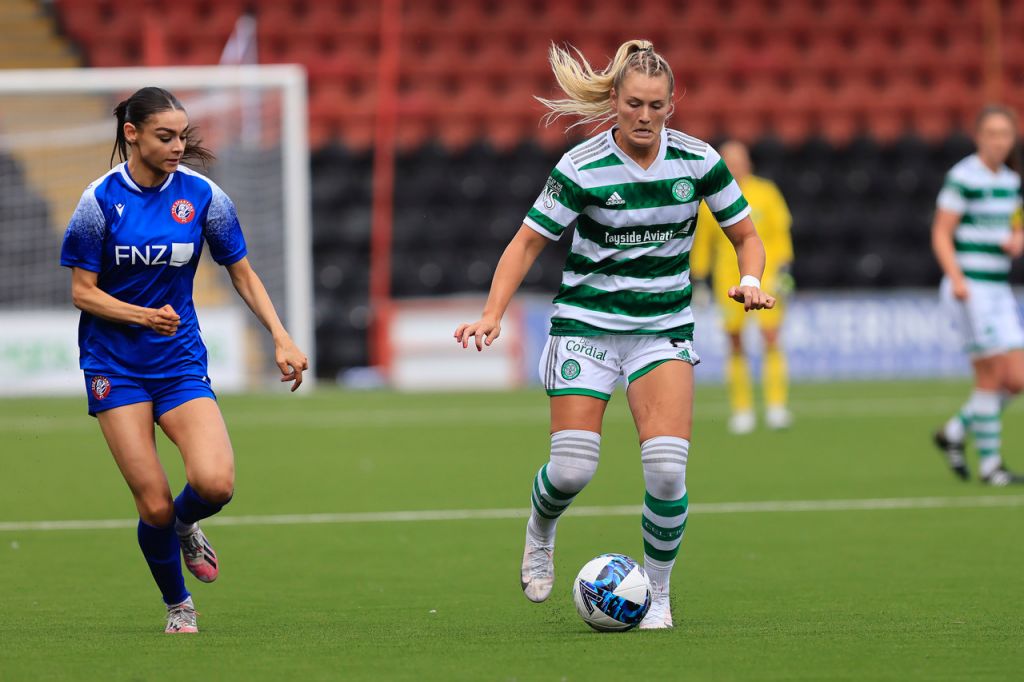 For Celtic the challenge remains the same, just keep the wins and the goals flowing against the part-time sides – and ensure when the big games involving the league top three clubs come around that the Celts are not regretting dropped points and as such playing catch-up, an issue that plagued Fran Alonso's side in the last campaign.
There have been no signs of complacency at this early stage of the season, as the goals flow and none have been conceded. Motherwell, however, are likely to test Celtic's resolve this afternoon. After all results have been something of a surprise, but there will be a confidence now emerging in today's opponents and they'll be looking to add further momentum to match the upturn in belief.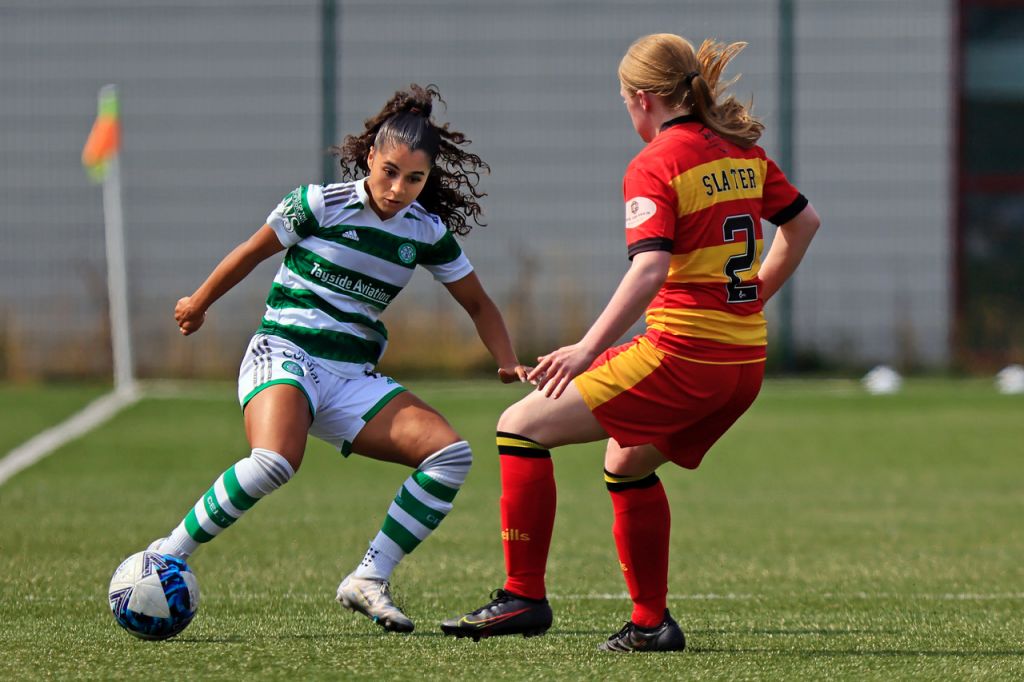 For Fran Alonso Motherwell's start to the season has been somewhat unexpected and the Celtic boss is aware – as he outlined when speaking to Celtic TV – that a well drilled and organised opponent could give Celtic a real challenge this afternoon –
"It's true that they have surprised everyone. Motherwell have got points that nobody expected them to at this stage after three games and they're a very difficult team to beat.
"They lost against Glasgow City with the last kick of the game and could have got a point there, so we definitely won't underestimate them. Despite always having great games against them, they are a different team this year. They are well-organised so it will be very tough for us."
Yet, challenge or not Fran Alonso's Celtic side have impressed this season. Despite the pre-season personnel changes the side already looks a cohesive unit. And although very early in the campaign with only three games played, this team already looks tactically disciplined, patient in their build-up play and more than capable of supplying a goal threat from across the team.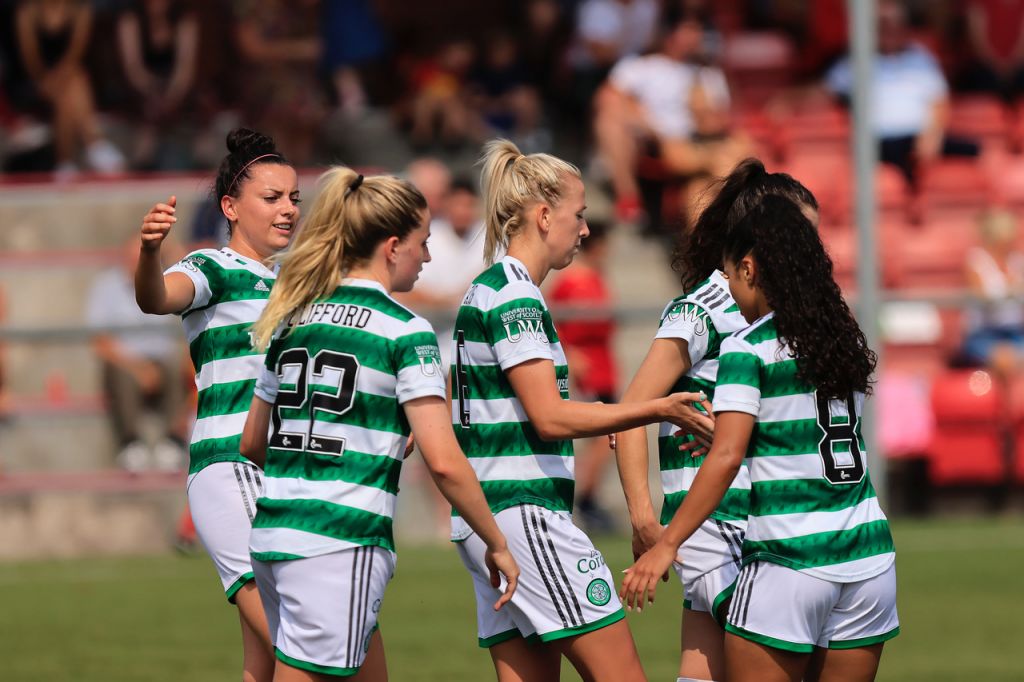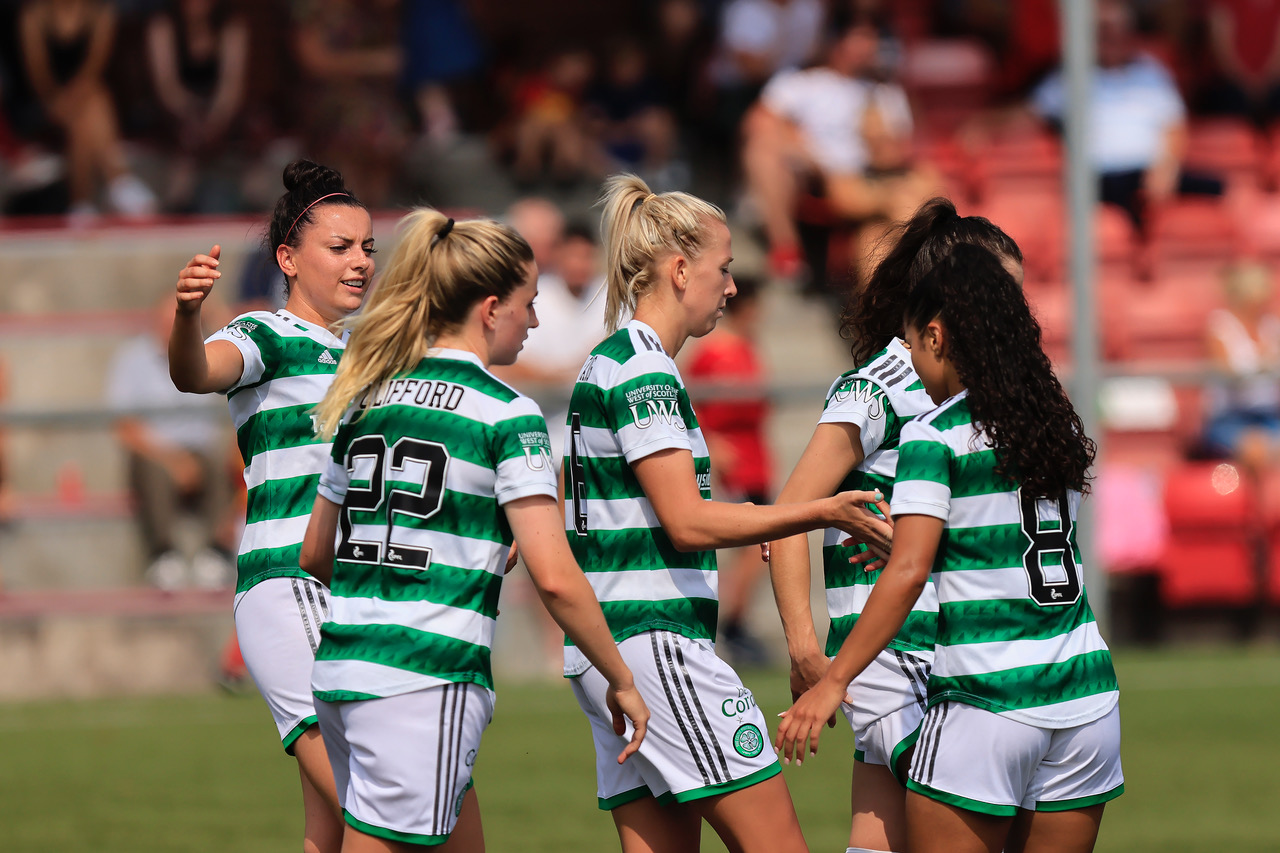 But for Alonso the past is the past. The focus now is Motherwell and maintaining that 100% start to the season with a clean sheet and a few goals to boot –
"We have three wins but that's the past and we are only as good as our last game.
"We only focus on Motherwell so what we've done in the past is completely irrelevant and we need try and get the three points against Motherwell, and if we can score as many as possible and try and keep a clean sheet, which is very important for us.
"But the quality of the opponent will make these goals very, very hard and we are totally focussed on trying to play our football and getting three points," Fran Alonso said.
With Ange Postecoglou's team kicking off at 12pm against Dundee United, there once again is no clash when it comes to watching both the men's and women's team today.
With tickets for Tannadice in short supply, the vast majority of the support will be watching on TV – and with the Celtic FC Women's game kicking off at 4pm, there's enough time for those who have missed out on Tannadice tickets to get along and watch some live Hoops action at K-Park this afternoon. You can pay at the gate for this one and entry will cost £8 for adults with under 16's getting in for free.
Celtic have made a bright start to the SWPL campaign and will look to maintain a 100% start to the season against Motherwell this afternoon – as ever a big Celtic support would only help them in their efforts to do just that!
COYGIG!
Niall J
🐝Matchday!🐝

🏆 SWPL
🆚 Motherwell
🏟 K-Park Training Academy
🕓 4pm
🎟 PATG adults £8, kids go free
📲 Updates on @celticfcwomen
#MOTCEL | #SWPL | #COYGIG pic.twitter.com/6dezzOwrdt

— Celtic FC Women (@CelticFCWomen) August 28, 2022
🔙We're heading to East Kilbride this afternoon, but for the first time ever as visitors 🏟

What were your favourite K-Park moments, Celts?⏪🤔#MOTCEL | #SWPL | #COYGIG pic.twitter.com/FBjzdHkdCB

— Celtic FC Women (@CelticFCWomen) August 28, 2022