ONE of the group of Celtic shareholders known as The Res 12 Guys, has been commenting on yesterday's announcement on the Scottish FA's website relating to the issuing of a licence to Rangers to play in Europe by the SFA in 2011 when it appears that the Ibrox club had outstanding taxes due. Rangers have accused this group as being "individuals intent on harming the Scottish game."
Yesterday's SFA statement read: "This preliminary issue raised by Rangers FC challenged the jurisdiction of the Scottish FA's Judicial Panel Disciplinary Tribunal to hear the case, and contended that the notice of complaint must be determined by the Court of Arbitration for Sport.
"Having received submissions on 26 June the Judicial Panel Disciplinary Tribunal have issued a decision upholding the preliminary issue raised by the club.
"The Judicial Panel Disciplinary Tribunal proposes to continue consideration of the complaint until parties consider next steps and terms of reference for any remit to CAS."
The remarks from one of the Res 12 guys gives a rather different perspective than is available in the papers today. Here's an insight into what the Res 12 chaps are thinking…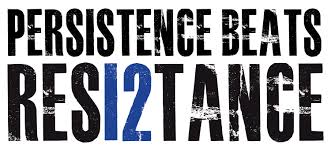 "The real significance here is that in mid May TRFC said accusations around activity at end of March 2011 were groundless.
"The SFA were presented with information that suggested otherwise, which would have been passed to TRFC for comment.
"They have not disputed that evidence but have instead said SFA are not in a position to rule on the matter and have contended that the Notice of Complaint must be determined by the Court of Arbitration for Sport.
"That is more than welcome and is a point that was made to Celtic when told the SFA Compliance Officer was going to investigate that input would be needed from UEFA and HMRC for a correct decision to be made.
"What is not clear, because what goes to CAS has still to be agreed, is whether TRFC are claiming that the 5 Way Agreement is in effect a pardon for RFC's misdeeds or that the licence was granted and monitored as UEFA intended their rules to be applied.
"If the latter then CAS have already ruled on similar cases for Malaga in 2012 and Giannina in 2013 where they upheld UEFA's decision that both clubs were in breach of UEFA FFP in similar circumstances and in Giannina case should not have been granted a licence in March.
"It would be up to CAS to decide if there was a difference in the RFC application that made the grant legit. If not and extracts of both Giannina and Malaga cases were provided to SFA two weeks ago, then an overdue payable did exist and how RFC got around that will become subject to CAS scrutiny and as a result UEFA scrutiny who don't like being lied to. It's a risk TRFC will be taking but if licence granted legitimately then that is all Res12 asked to establish. If not that is up to God knows whom to decide on sanctions.
"If TRFC are arguing that the 5 Way Agreement pardons them from sins of RFC, that puts 5 Way Agreement under CAS scrutiny and given that one part at least, the transfer of SFA Membership from RFC to TRFC/Newco conflicts with a UEFA Regulation designed to protect the integrity of UEFA competition (Article 12) then the integrity of the 5 Way Agreement comes under question.
"Bottom line is this has to go to CAS and Celtic need to be more pro active in ensuring all factors are considered, because as matters stand TRFC are accusing Celtic shareholders of being trouble makers and Celtic and Celtic Supporters Association (CSA) and Celtic Supporters Trust (CST), who have been briefed, simply cannot let that go unchallenged.
"Celtic should welcome CAS adjudication and not let SFA off the hook by not insisting SFA take the matter to CAS in order to satisfy their shareholders all was handled as UEFA intended in their rules."
Meanwhile the Daily Record are claiming that new SFA Chief Executive Ian Maxwell is facing "the biggest decision of his career" as the SFA contemplates a six figure legal bill while claiming that the ONLY sanction open on all of this is to issue Rangers with a fine of just £5000.
"Under the relevant SFA articles, only two punishments are facing Rangers if they are found guilty – a £5,000 fine or a £10,000 penalty and suspension from football for a year," the tabloid claims.
Rangers had this to say after yesterday's decision was announced.
"Rangers has always been clear about the futility of this action and hopes the Scottish FA will now put the matter to bed and agree to move on and concentrate on the development of Scottish Football in the interests of all members of the SFA."
Celtic's response – if any – will be very interesting. What is clear is that the Rangers supporters are regarding this as a huge win for Dave King and his legal team and a huge blow to Res 12 and their supporters and for the SFA, Celtic and the rest of Scottish football.