David Moyes has suggested that the English League cup be reformed to include Scottish teams in order to reenergise the tournament.
The West Ham manager, who spent three seasons at Celtic between 1980 to 1983, suggested to the
Scottish Sun
that inviting Celtic and Rangers to compete would gain enough attention to get the new tournament going.
 "Folk might shoot it down but I think the opportunity to introduce the Scottish teams would give it a chance.
"Maybe one of the TV companies — if you're calling it the British Cup — might be a bit more interested and it might bring in a bit more money.
"I don't think that down here the clubs like Celtic and Rangers are given enough credit for the size of their football clubs.
"I would argue there are only maybe two clubs in England bigger than either of them."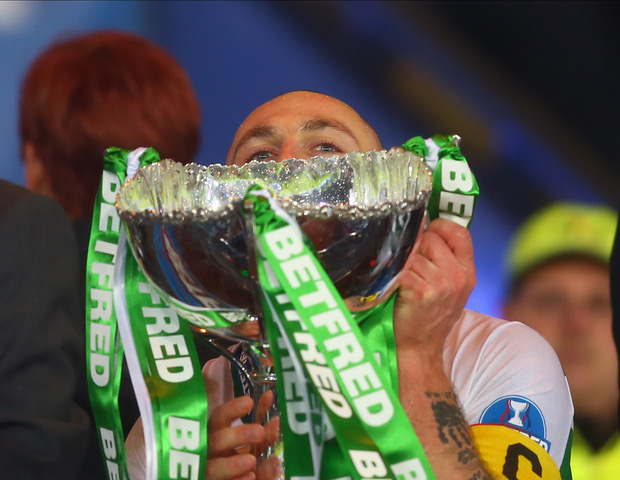 In what is quite a philosophical turn for the ex-Everton boss, Moyes suggested that the tournament is what the country needs to unite over, especially after years of political uncertainty.
"We've just come out of one of the worst periods of Brexit. Why can we not actually bring Britain together and have a British Cup instead of a League Cup?
"I think what you might do is bring bigger crowds, certainly from Scotland."
In a week where the idea about Celtic and Rangers joining the English leagues were floated, do you think it would be a good idea for the Scottish clubs to take part in the new competition?
The Challenge Cup in Scotland hosts teams from across Britain but would it be effective using the top teams, considering the amount of games that Celtic already have to play.
SUPPORT CELTIC, SUPPORT CELTIC POOLS
Help raise money for Celtic Youth Development by joining the £1 weekly lottery and you could win up to £25,000 – just click on any one of the photographs below to join.