STEPHEN CRAINEY was at Celtic for seven years and was part of the squad in that memorable season that saw us reach that UEFA Cup Final in Seville.
Stephen grew up as a Celtic fan so to wear the Hoops was for himself, his family and his friends, something that they are all immensely proud of. Scott Alcroft spoke to Stephen a few months back for The Celtic Star. Here's what happened…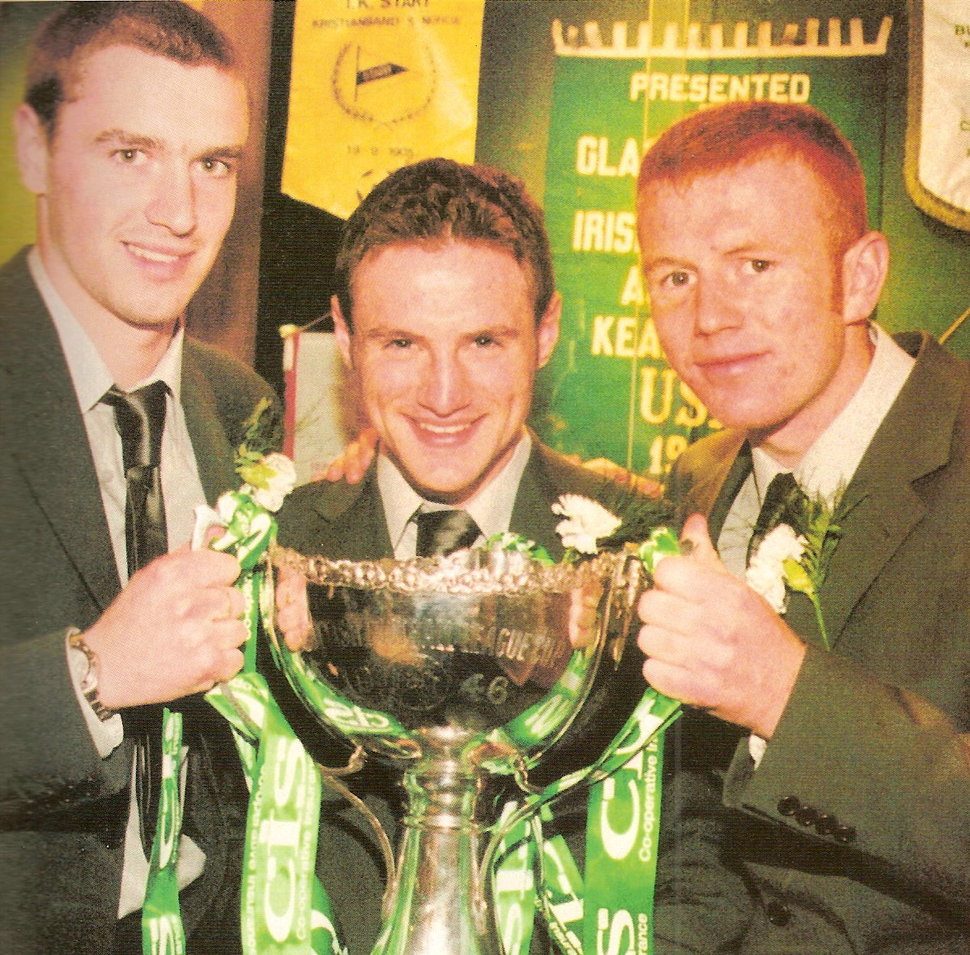 You started out at Celtic in the Youth setup. What was that like for you and what players came through with you at that time that went on to have good careers?
The Youth team that I came through in was an excellent side. We used to play all the English sides at that time and beat them all convincingly. I think in part it was down to the tempo we had in training and that helped me.
We had some great players but the names that spring to mind are, Mark Burchill, Jamie Smith, Colin Healy and Liam Miller. The grounding we had at Celtic would certainly help us as our careers progressed. This was certainly the case for me.
How did the step up to the first team happen and how did it feel knowing that you were going to play for Celtic?
My debut came right out of the blue. I was training with the Youth team and somebody said, "Tommy Burns is looking for you". I was like, "What have I done wrong"? I went to go and see him and he said, "you're in the squad tomorrow".
I said, "are you serious", he said, "yes you are". At this point I was thinking, I could do something here that I've dreamt about since I started walking. I couldn't sleep the night before with lots of different scenarios going through my head.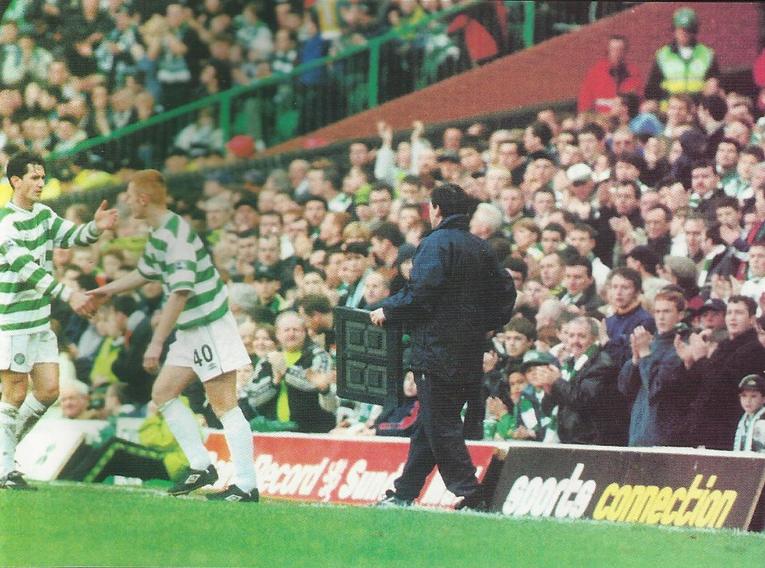 Who was your biggest influence at Celtic?
My biggest influence was Tommy Burns. The standards he set in training were nothing short of 100%. He demanded that in everything we did and that stuck with me throughout the rest of my career.
One day I went in to training and Tommy shook my hand and said "good morning". I replied to him the same back to which he grabbed my hand and said, "shake my hand as if you mean it like a proper man".
You can imagine how I shook his hand the next day.
Who were the characters in the dressing room at Celtic?
That squad that won the treble under Martin O'Neill was incredibly strong and full of characters so it's difficult to single out one player. The way Paul Lambert treated me as a kid coming through was great. He made you feel really relaxed, especially before games.
He would say stuff like, "Stephen, just play your normal game" just to make me feel at ease. On Friday's if we had a game on the Saturday, we would play an older players against the younger ones in a small sided game. You'd think the older ones would go easy on us but that certainly wasn't the case. They would go full on at times which I loved.
They wouldn't hold back but that was me learning about the demands that were at Celtic and that second best wasn't going to be tolerated. It was a great test of character for young players coming through.
I remember big John Hartson who is a complete gentleman by the way, giving me an elbow in training and I was like, "WTF are you doing"? to which he replied, "you're getting it again" to which I replied, "come on then"!! I'm laughing now thinking about it.
I think now looking back that it was just the senior players testing out our mentality possibly. Young versus old at Celtic were the best sessions I ever done in training throughout my career.
Not a lot of Celtic fans will know this but I remember it well, you played a young Jimmy Johnstone once, tell us about that Stephen.
Yes that's right!! I played the part of Jimmy Johnstone as a kid for his video. I was just sitting in my Mum's house one night and the phone goes.
I answered and it went along the lines of, "hi this is such and such, would you like to play the part of Jinky as a kid"? Before they had finished I said yes.
Myself and my sister Pauline then went to Jinky's house in Uddingston where I met him and his family. They set milk bottles up in his living room and I had to dribble through them, just like he did as a kid. We then went to the local junior park where he used to practice balancing on the railings there and I'd dribble on the pitch etc. It was a great honour not only to meet the great man but to be asked to play that part. LEGEND
What is your proudest achievement from your time at Celtic?
My proudest achievement was making my debut at Paradise. I had been a fan like many other children and my dream was to play for Celtic at 18 and it was like a dream come true. We beat St Johnstone that day 4-2 at Parkhead where I came on as a second half substitute.
After the game I can remember going back to my Mum and Dad's and all my family and friends were there. I walked in and they all started cheering to which I just burst out crying with the emotion. I then opened a bottle of Champagne to spray in my Mum's kitchen.
You can imagine what she was saying to me whilst shouting at me as well haha.
You played your part in the "Road To Seville" with a couple of games against FK Suduva. What was it like to be a part of that famous squad?
To be involved in that squad that got to Seville was something special. I played in a couple of games in the earlier rounds. To get to the final and lose in the manner in which we we did was heartbreaking.
Looking back now though, it was a magnificent achievement by all connected with the club. I've never witnessed scenes like it!! On the way to the Stadium, the roads were just full of Green and White. People were sleeping in the street and travelling for days just to be there.
We're not the best fans in the World for nothing!!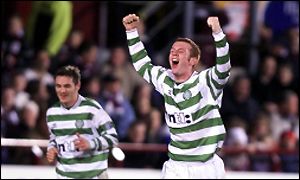 How did your departure from Celtic come about? Was MON honest with you and tell you that you weren't in his plans?
It was the toughest decision of my life when I left the club that I've always loved and still love. Martin phoned me one night and said, "Stephen, Southampton have made a bid for you". I said, "Do you want me to leave"? He said,"nope but I thought I'd phone and tell you".
The more I thought about it, I'd played a few games with Pughy being a regular, I didn't want my heart to rule my head. I didn't want to be a bit part player so I decided for my career that it was best for me to move on, which I did.
I then went on to play for Southampton, Leeds, Blackpool, Wigan and Fleetwood. When I look back and ask myself, did I make the right choice? Yes I did, but what a tough decision it was.
We have a young man at Celtic at the minute that plays in your old position. Just how highly do you rate KT?
Kieran Tierney for me is one of the best young full backs around!! He can defend, tackle, get forward to score and also create goals. Myself being a selfish fan, I hope that we can keep him for many more years to come.
There will be big teams wanting him but as Celtic are the biggest club in the world, he can go on and become a legend of the club. He has a great relationship with the fans, the possibility of us getting that magical #10IAR and hopefully we can keep him here along with our great manager. A top, top player!!
Finally Stephen, what do you think of the job Brendan Rodgers is doing and what's your thoughts on this current Celtic side?
Brendan has done wonders at Celtic and this squad he has built can do something special in my eyes. Back to back trebles for the first time in our History. The philosophy he believes in is great to watch. It's the proper Celtic way. I hope he stays for many more years to come and keeps creating history which as a Celtic family, we all love doing. HH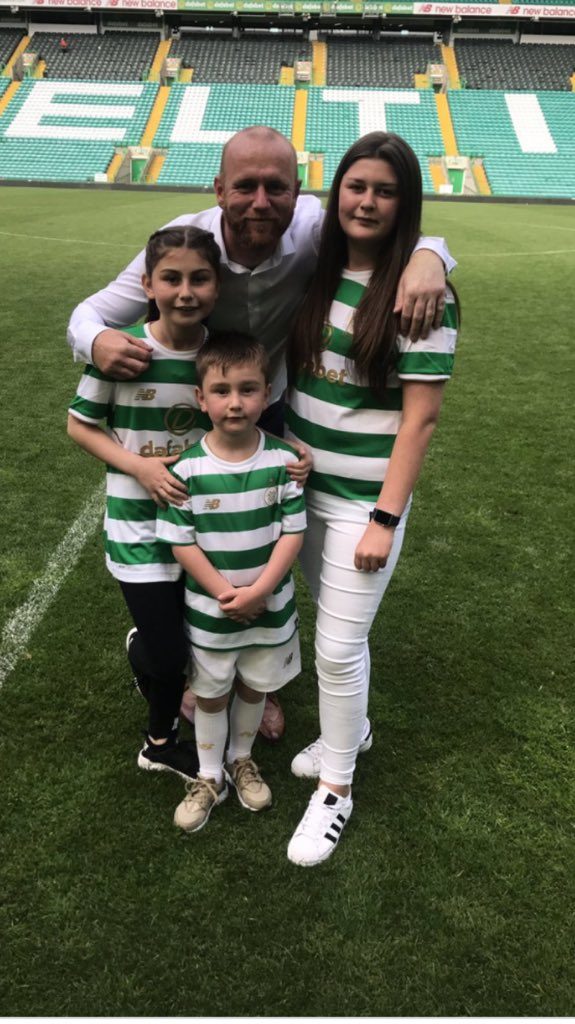 WOULD YOU LIKE TO WRITE FOR THE CELTIC STAR?
We'd love to hear from you! You can write about any Celtic related subject of your choice, just send your contribution to editor@thecelticstar.co.uk and we will do the rest…