I was football daft as wee boy. My Dad was never really that interested in football though he nominally supported Dundee Utd. He was a supermarket manager for Fine Fare in all the various Dundee supermarkets so was always working on a Saturday. It is only in the last few years that I have wondered why I came to support Celtic.
I suppose in the early 1970s they were very successful and one of the few teams I would hear about on the telly so I would readily accept that I was a glory hunter, but I think the most important factor was my pal in the housing scheme I grew up in had a brother who was about 3 or 4 years older than us who supported Celtic and so we both followed his lead (and still do) which I am delighted about as his older cousin was a Rangers fan who was always trying to convert us.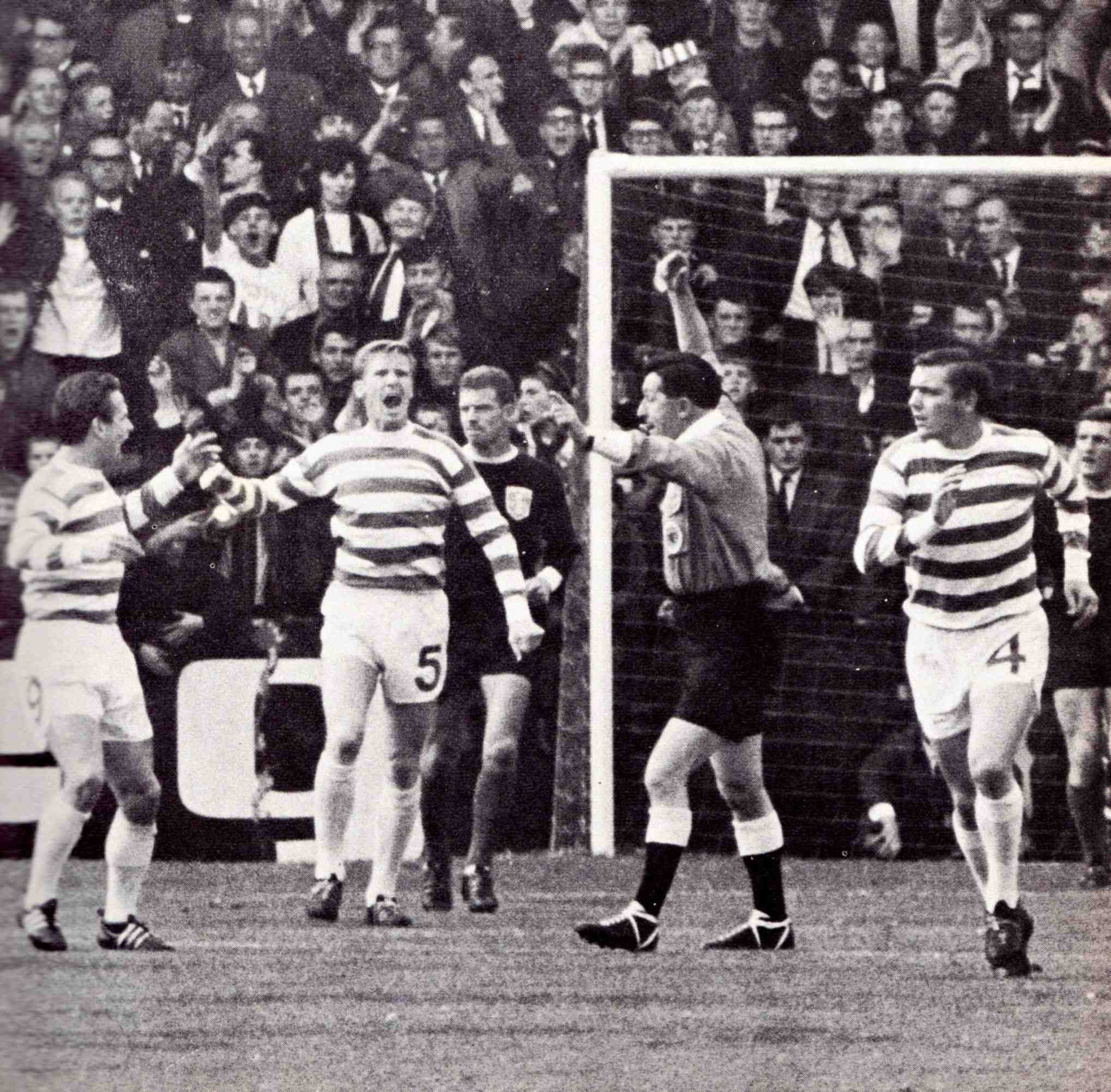 And so it was that after much badgering by me that I got my first Celtic strip for my 4th birthday. I am lucky that I have an amazing memory of things from my pre-school days (sadly, I struggle with trying to remember things I did last week!) and so I still remember the thrill of opening this present up. The strip was in a clear plastic bubble thing attached to a hard cardboard backing. It had a plastic molded club badge on the chest. There was no manufacturer's logo and definitely no advertising on the shirts in those days.
At the end of the road from my house there used to be a public toilets (across from Strathmore Springs factory) and as this was the main Dundee to Aberdeen road, all the buses used to stop there. I remember one afternoon the Celtic bus stopped so the players could have a convenience break and that was the first – and the only time for many – that I met the Lions as a wee group of us fans waiting to speak to them on their way back onto the team bus.
I only hope that the players washed their hands before shaking our hands and ruffling our hair. Funnily enough I can't remember seeing Big Jock but definitely Cesar, Buzzbomb, Jinky, etc were happy to spend a few moments with us starstruck wee lads.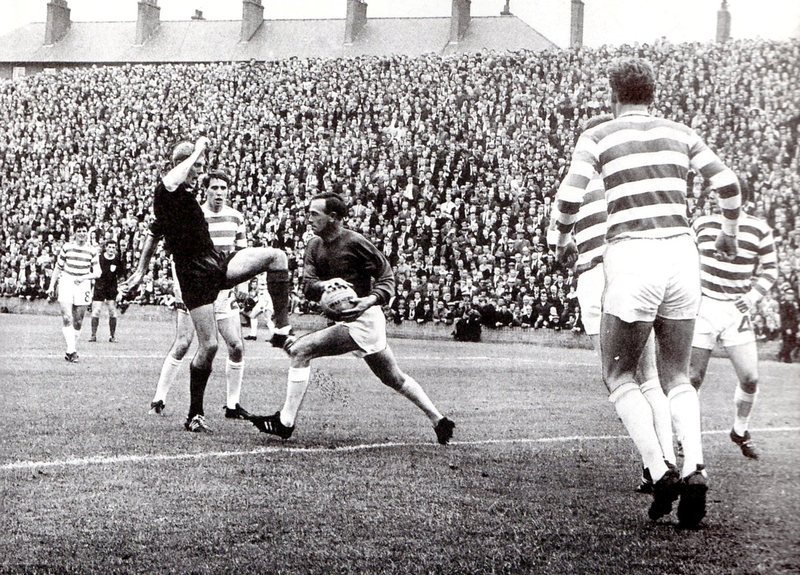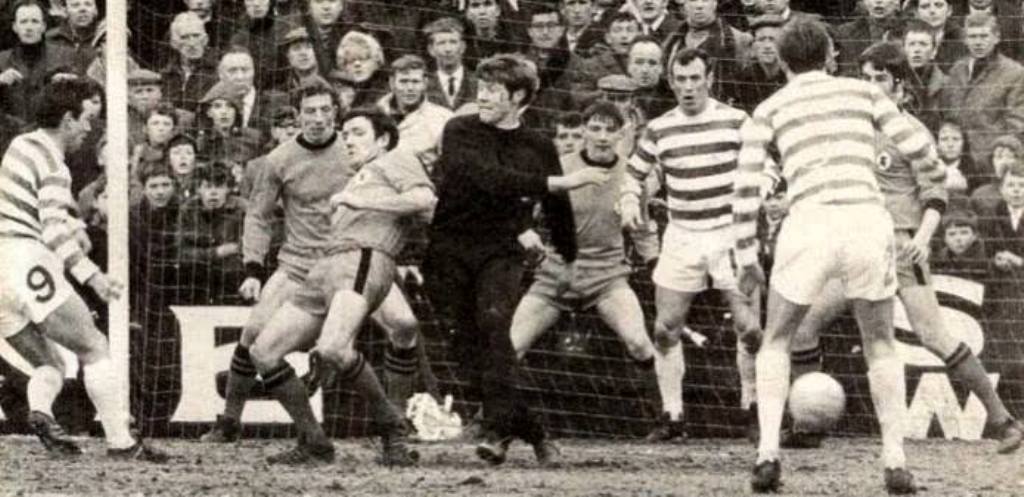 I never actually got to see Celtic play in real life until I was 6. Me, my Mum and my sister went through to my Dad's shop and then we all marched up to Tannadice to see my hero King Kenny and the rest beat Utd. The thing I remember most was how bright the grass and the strips looked (that was no mean feat bearing in mind Tannadice was mainly sand in those days (hence why they were nicknamed the Arabs) seeing them in real life. Of course I was used to seeing them on a black and white telly so that was probably why.
That is my story. I am not like most of you who were brought up steeped in the history of supporting the Hoops and don't go to too many games even now. As a certain classless lurker would say, I am a "widdentim" and you know what – I am content with that. And so I readily agree that most of you are much bigger Celtic fans than I am, and I don't have a problem with that. I mean I am unfaithful and even support my home town team and my wife's local Highland League side too which will horrify most of you, but frankly I don't care.
It has been one hell of a ride with lots and lots of ups and some terrible lows, but that is what you have to expect when you give your heart to a football club (or even a holding company) – we are much luckier than most for getting to enjoy good times. HH
Bridie Bhoy – Well-known memeber on Celtic Noise
Tell us your Celtic Story, just email it over to editor@thecelticstar.co.uk and we'll feature it on the site.