MY older sister has just successfully applied for an Irish passport, so sickened is she with the entire Brexit shambles and this little Englander Government backed up by their DUP sidekicks. She is a top lawyer and her advice doesn't come cheap but today it's available to members of the wider Celtic family who are readers on The Celtic Star absolutely free of charge.
If like many Celtic Supporters, you have an Irish grandparent then you could get yourself an Irish passport to go alongside your current one, which many of us will want to change to a Scottish one in the not too distant future. There are of course tens of thousands of Celtic Supporters who are English and have a grandparent who was Irish – they don't have the prospect of an Indy Ref 2 to save the day! This article might not be for you, but you may know someone who could be eligible and interested in pursuing this Brexit busting option which will allow you to remain an EU citizen.
There will be Celtic Supporters reading this in Britain who have a grandparent from other EU countries – Poland for example – and they can pursue this option via the relevant Embassy, as the rules below specifically relate to Ireland.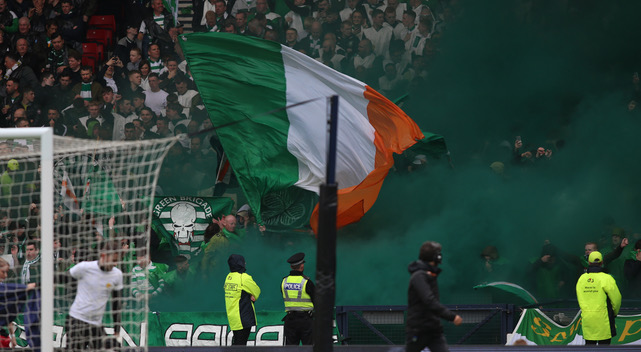 One other point to mention, as we all know there are two distinct communities in the six counties and both are actually eligible to get an Irish passport. So if for instance you have a Rangers supporting friend (or spouse) and they have a grandparent from the Unionist side of the place they call Northern Ireland then that person is also eligible to apply for an Irish passport.  It's a funny old world!
Anyway, I'll hand over to my sister, Ann, who will talk you through the process of getting your Irish passport. If this is of assistance to a few fellow Celtic Supporters then it will be well worth publishing. If anyone has any questions drop me an email to editor@thecelticstar.co.uk and I'll try to get you an answer…
Three Steps to an Irish Passport and why you should consider doing this…
My grandfather was Irish and like so many of his generation from across Europe, he unwittingly left an important right to his children and grandchildren. The right to his nationality. In the current political crisis, this right is proving to be a lifeline to many of my generation. Why?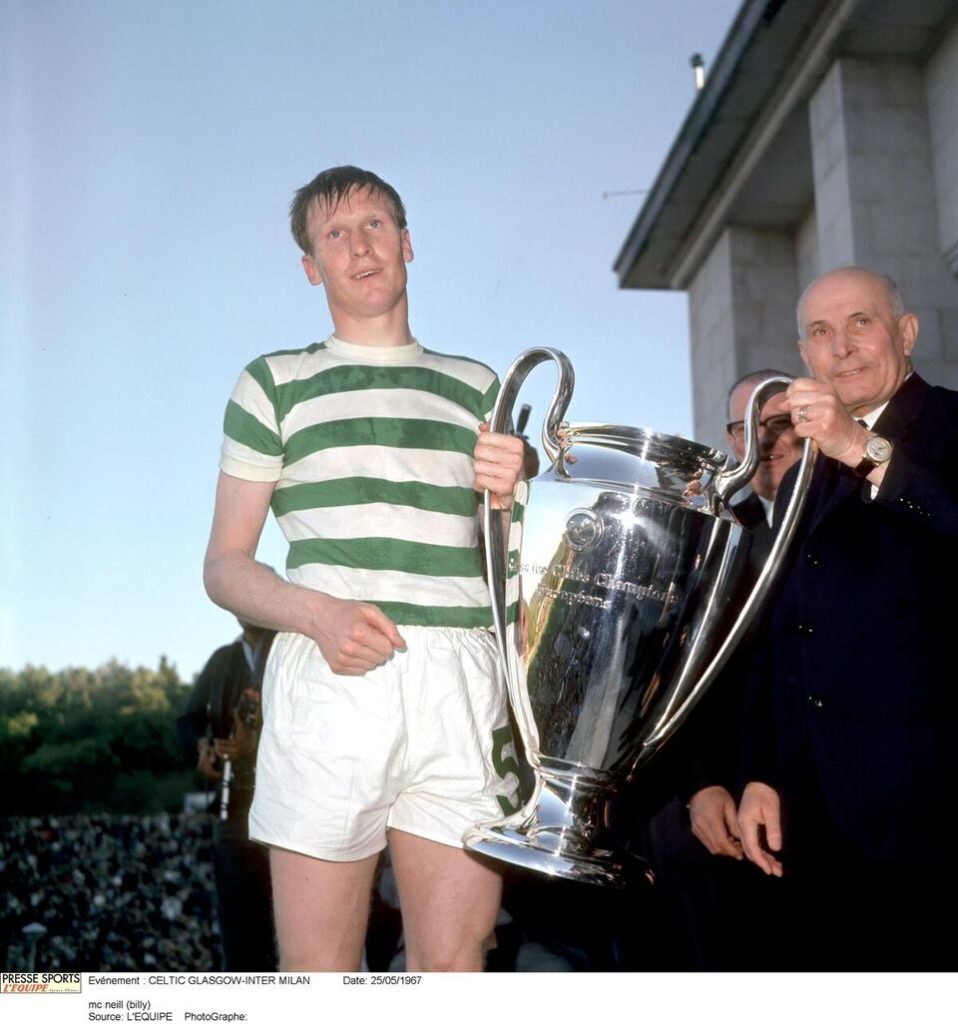 Well, I first became aware of Europe as a concept in May 1967, like a lot of children in the Glasgow conurbation. I then grew up during a period in which Europe provided the framework for our collective national identities, our laws, our culture and our security. I feel deeply that I am European and I want to protect that identity. The world feels a lot less secure now so I am very grateful to have had the option of obtaining Irish citizenship.
Many UK citizens want to retain their European status for various reasons. They may already live in Europe, or have family and close friends there. They may own property in Europe. Their work may involve frequent European travel. They may enjoy holidaying, travelling for business or to watch Celtic or working in Europe. They must simply resent losing their 'European' rights for no obvious benefit. And so the descendants of Irish immigrants, German refugees and others find themselves reconnecting with their personal histories.
As time passes, you become more interested in and connected to your family history. What my grandfather's generation faced and endured in the early 20 century as economic migrants to Scotland. We are still managing the consequences of the hostility that they suffered, as most economic migrants still face today. I think Europe was good for Ireland so I will carry my Irish passport with pride, not only as a proud European but as a proud descendant of my grandfather's generation.
Besides, is it an old Irish saying that it is better to have it and not need it than to need it and not have it? And who knows what we might need in the future?
So if you are thinking of applying for Irish citizenship, here are some practical tips about navigating the application processes.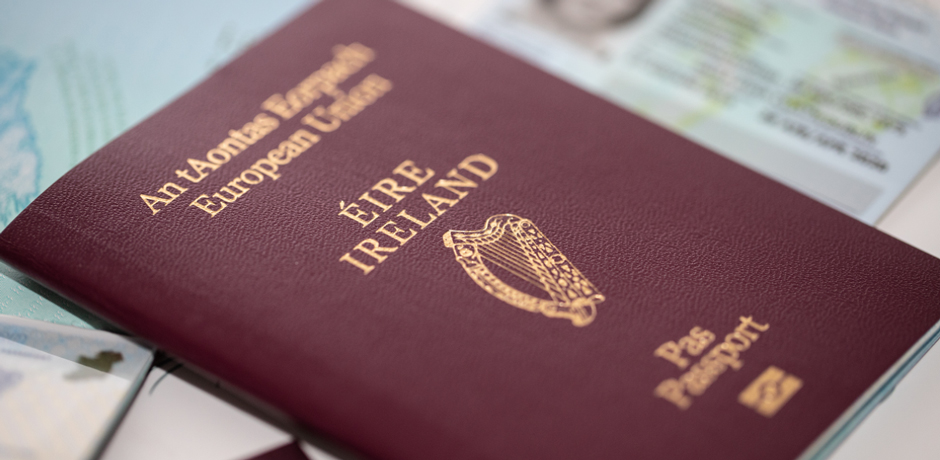 Step 1: Gather the Documents
You should start by collecting the documents you need to establish your right to Irish citizenship under the Foreign Birth Registration(FBR) process, which, once granted, entitles you to apply for an Irish passport.
Birth, marriage and death certificates need to be the originals or official copies from the relevant National Records Office.
Registration Links:
Ireland
https://www.welfare.ie/en/Pages/General-Register-Office.aspx/Pages/VariationRoot.aspx
Scotland
https://www.nrscotland.gov.uk/
England/Wales
https://www.gro.gov.uk/gro/content/
Some of your documents have to be certified and signed by a lawyer (or other professional – see list on application form). Whoever certifies your documents will be telephoned by the FBR Department before your application is approved.
You will need 6 identical passport photographs.
For the FBR application, you need:-
Grandparent's birth certificate,
Grandparent's marriage certificate,
Grandparent's death certificate,
Parent's birth certificate,
Parent's marriage certificate,
Certified copy of parent's passport (if none, a certified copy of their current bus pass) or their death certificate,
Your birth certificate,
Your marriage certificate(s),
Any divorce certificates(s),
Certified copy of your passport,
Proof of UK residence – Council Tax Notice and 2 x Utility Bills (within 6 months prior to your application date), and
2 passport photos, signed by your lawyer.
For the passport application, you need:-
Your FBR certificate,
Your birth certificate
Your civil marriage certificate (if married name is different to your birth name),
Official photo ID – certified copy of your passport or driving licence,
Proof of name, eg Utility Bill,
Proof of address, eg recent bank statement, and
4 passport photos, 2 of which to be signed by your lawyer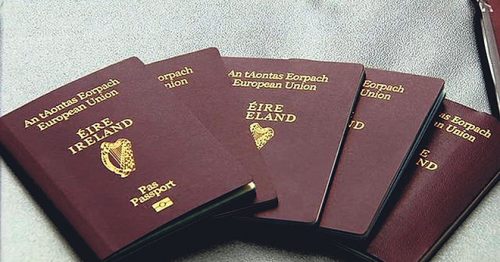 Step 2: Application for Foreign Birth Registration (FBR)
The FBR application is submitted on line. Follow the link below to
Complete the application form;
Pay the fee (mine was €278);
Submit the form; and
Print a copy of the submitted form.
Your printed copy of the form includes a checklist of the documents to be submitted by you . Review the checklist against your documents and if ok, sign and date the checklist.
You then take the printed application form, the signed checklist and all of your documents to a lawyer who must:
Witness you signing section D of the form;
Complete section E of the form;
Sign your 2 passport photos;
Certify copies of documents (eg passports) against the originals;
Indicate on the form that you are personally known to him;
Provide his business address and phone number.
The completed and witnessed hard copy of the application form, together with all of your documents are then posted to
Foreign Births Registration
PO Box 13003
Balbriggan
Co Dublin
T +353 1 408 2555
Don't hand in your application to the Irish Embassy in Edinburgh as it takes much longer.
When the application has been accepted, you will receive an email advising when a decision is likely, possibly 6 months. If they are granting your FBR, they will call your lawyer and email you to check your current address. You will then receive your FBR, your documents and a passport application form by registered mail.
https://www.dfa.ie/irish-consulate/edinburgh/our-services/citizenship/born-outside-Ireland/foreign-births-registration-guide/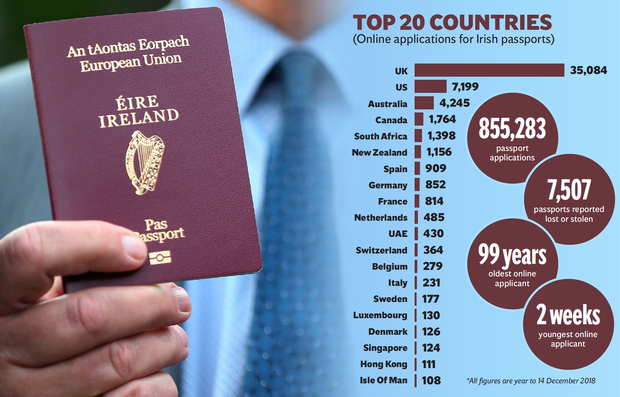 Step 3: Passport Application
You complete the hard copy of the passport application form and take it to your lawyer with the documents listed in step 1 above. Your lawyer must:
Witness your signature in section 8;
Complete section 9;
Provide a business card if he doesn't have a professional Stamp;
Certify your photo ID (eg copy of passport)
Sign 2 of the 4 passport photos – but all 4 photos to be submitted.
Retain the barcode sticker from the application form for reference purposes. My fee for the express service below was £81.
Your application form with the documents and photos can be posted to
Cork Passport Office
PO Box 907
South City DSU
Cork
Ireland
T12 C825
Alternatively you can use the express service which is available at 2 post offices in the UK:
Glasgow Post Office
140 West Nile Street
Liverpool Post Office
1-3 South John Street
Only Glasgow and Liverpool? Now why would that be?
Ann
4 October 2019