I've heard a lot of nonsense from our detractors this season, however, the more garbage they spout the more we win, so keep it coming. In the meantime, here's the Top Ten, (well Eleven), of the guff that I've read and heard from our detractors in season 2018 – 2019.
1. Nacho Novo – claims the SFA is a "Celtic Mafia"
Well, I'm all for constructive criticism and allowing people free speech, but when wee Nacho says the SFA is a Celtic Mafia you have to ask, where's your evidence or are you just a bitter ex-Rangers player? Suspect that he's just playing to the gallery, or looking for a few more punters in his Glasgow pub!! I would have thought that his comments could be classed as slanderous!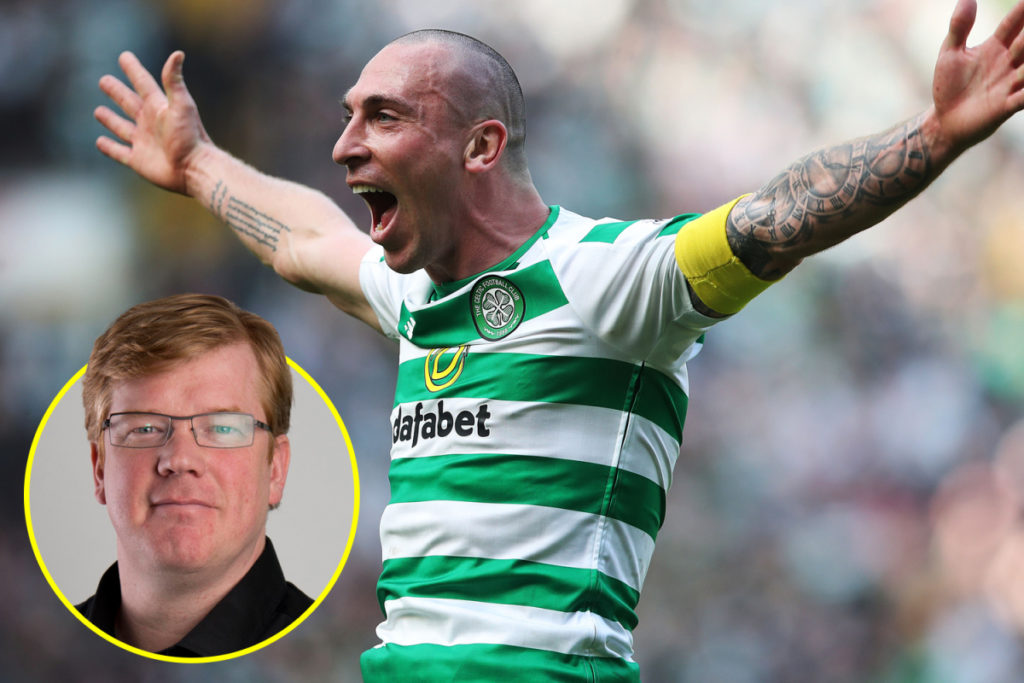 2. TalkSport's Adrian Durham – Rodgers is a "bottler" and "scared" of Gerrard
For people who don't know, TalkSport is a downmarket radio show, a bit like The Sun. Durham is actually quite funny and articulate and tries his hardest to wind fans up (particularly Arsenal fans). But the day Rodgers left he went on one and said that Rdogers had bottled it and that he was scared of Gerrard. So, up until Rodgers left, he had won the League Cup and was top of the league! Yeah, he must have been terrified of Gerrard!!! Maybe he left because he went to a bigger league and quadrupled his wages!!
3. Boycott the Record – The internet Sevco rant in the Record
At some point during January, The Record let an internet Sevco fan, James Black, do a column and there was absolute uproar with some Celtic fans calling for a boycott of the paper. Not me. It was brilliant to read and the nonsense was hilarious. I read it at the dentist and laughed so much I didn't need a jag for my filling! It was on the 23 January and Black raved about Steve Davis, Kyle Lafferty and some bloke called Matt Polster! Talk about counting your chickens before they hatch!! He did get a few things right including that Gerrard was "far from perfect" and that his substitutions didn't really make "much sense". He was also correct in that Gerrard saw Rodgers off, but certainly not in the way he meant!!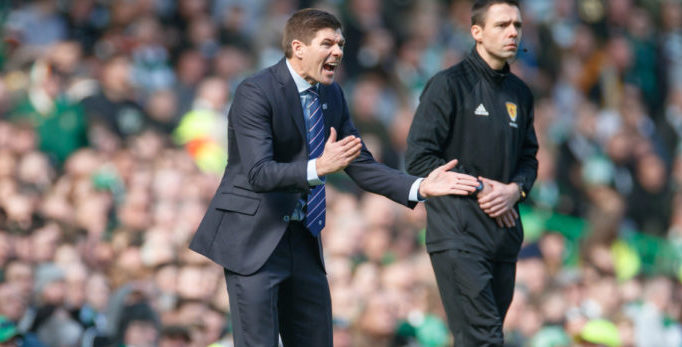 4. The Stevie G x-press
We can all think of hundreds of retorts to this, "derailed", "road to nowhere" etc, etc! More like the Steve G Skoda with three wheels!! Well, if winning nothing is their view of an x-press season, then we must be a formula 1 Ferrari!!
5. The Smell of Celtic
Adrian Durham again. After the Kilmarnock game when Brown scored in the last minute he had a go at him jumping into the crowd (surely the crowd jumped onto Brown). Durham said that it was typical of Celtic and "smelt of Celtic" (Eh!?). Durham was right, it sure did smell of Celtic…and it smelt of roses! It was Oscar Wilde who said – "there's only one thing worse than being talked about and that's not being talked about" – thanks Adrian!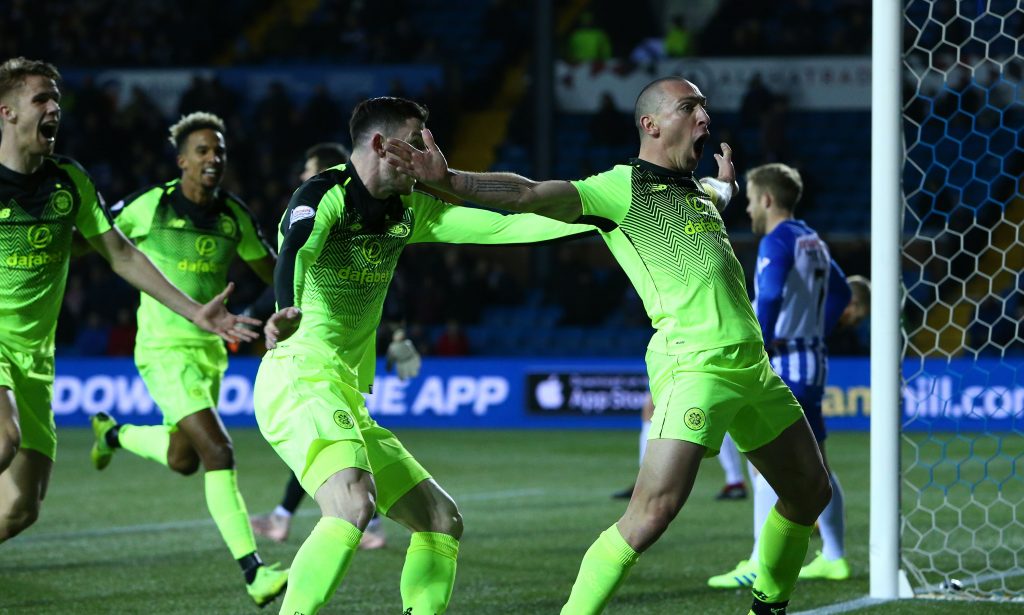 6. Brown's finished!
How many times have we heard this from our detractors? In some way it will eventually become a self-fulfilling prophecy as one day he will be "finished" (just like every other player). Hopefully he'll be "finished" when it's 13 or 14 in a row!!
7. Once "Brenda" goes they're finished!
Aye, well Rodgers did go and although he won one trophy and played a big part in the league, currently, Neil Lennon has won two trophies in less than half a season. If he keeps that rate up, over a season that would equate to four trophies!!!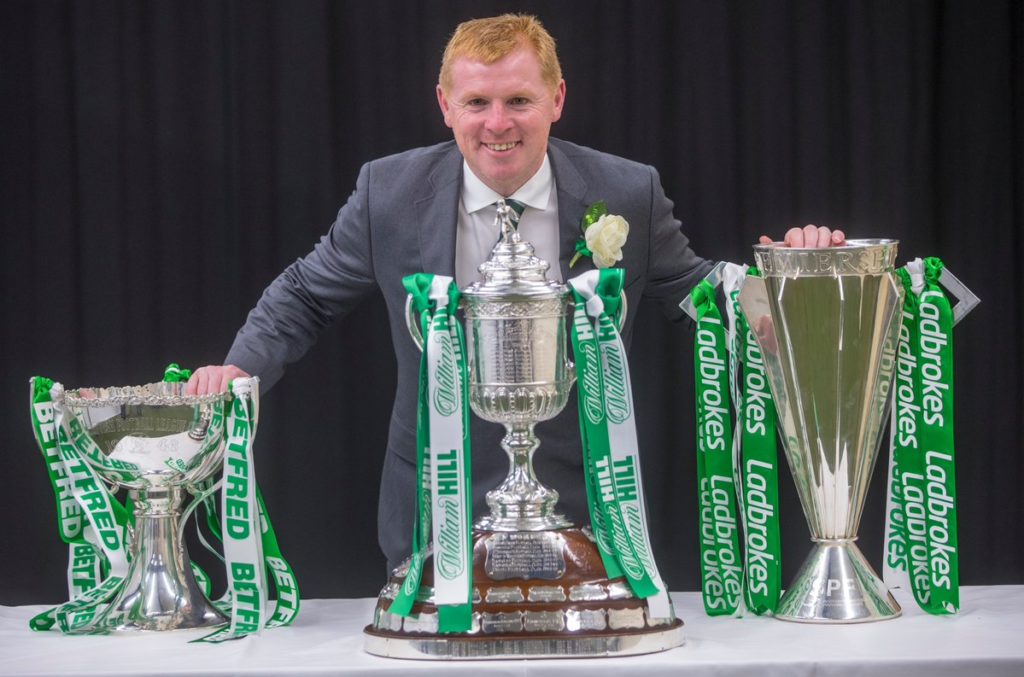 8. #55's on!
Yes, league trophy number 55 is on…and more likely to be Celtic!!
9. Can't cut it in Europe
There is a tiny bit of leverage to this, but in all reality the financial disparity between Celtic and the top 6/8 in Europe is now light years apart. With the big money coming in to the bigger leagues the gap between Scottish clubs and our European counterparts is getting wider and wider. Imagine we had O'Neil's team when the current format of the Champions League started in 1992, we would have been right up there, even Rangers were (well, for one year). It's jealousy when our detractors have a go at us in the Champions League, but the reality is that they will never be in such a position and will never get to play at venues like the Camp Nou!!!
But one last rider to the so called European misery – there was a time when we were never in Europe after September, never mind Christmas!!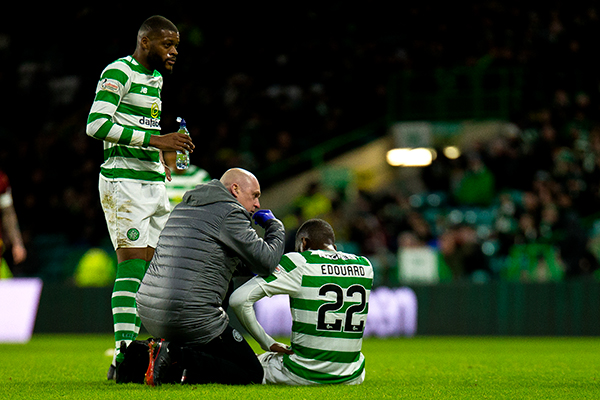 10. "They'll struggle with injuries"
No Rogic, KT and even Griff – we'll "implode". I guess, like a submarine at the bottom of the ocean, we've got depth (in our squad)!!
11. "Neil Lennon fabricated an argument to get out the Hibs job 'cos he knew the Celtic job was coming up".
Now that is funny! Wouldn't you just love that to be true?
I'm sure there were other crass comments, outrageous claims, some nonsense by Danny Murphy, for example! Bring on next season and our detractors can, well…detract – as long as we're heading for number nine!
Humf – Active Member on Celtic Noise
Celtic Noise is the lively new forum that welcomes all Celtic Supporters. Signing up is quick and easy so why not join in the conversation?