RIGHT then it is back to bread and butter Scottish fitba today against Kilmarnock at Celtic Park. We follow this up with a midweek League Cup tie against a Partick Thistle side who have recently sacked Gary 'Heid' Caldwell and are basically a burst baw at present. A 3-0 home defeat against Dunfermline is evidence enough of that.
Considering the somewhat heavy schedule of domestic and European football ahead, it strikes me the opportunity at long, long last has arisen for a few tired bodies to rest up and an opportunity to do that over 2 games rather than one.
Let's take the Kilmarnock game first of all. The somewhat xenophobic undertones to the SMSM treatment of Italian manager Angelo Alessio looks now like it may have been based on little more than a new guy learning the ropes rather than a chap who was a Pedro Caxinha in the making. This gets in the way of the Scottish 'knows our league' merry-go-round alternatives that were overlooked despite being punted by their pals in the press. These pesky foreigners do get in the way of the order of things don't they?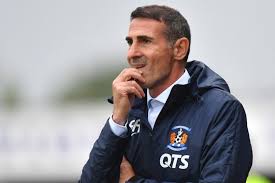 Alessio's pedigree is sound. Few teams in Scotland would have considered broaching the subject of attracting Antonio Conte's assistant and much like the appointment of Steve Clarke the Rugby Park board deserve great credit for casting the recruitment far, wide and with a touch of gambling ambition.
You kinda must know you're on the right track when Kirk Broadfoot jumps ship and criticises the training routine. If you're a manager taking on board some self-reflection after a Connah's Quay Nomads defeat and a poor start to the season, then sight of an ageing journeyman jumping ship and bleating like a new born lamb to his press pals should be a sign, it's only hard work and discipline you're asking of your players.
It's evidence further when those within the remaining rank and file jump to your defence and say as much as it is hard work the club is moving in the right direction. Killie have got a lot of things right since their boardroom coup. To underestimate them as a defensive side would be folly. That said, to overstate their attacking qualities would mean ignoring an obvious weakness.
As such, Celtic at home against a side who will eventually base themselves on a counter attacking Juve style approach should have no fears in going all-out attack. As much as Alessio's side will eventually be built in the mould of Italian pragmatism they are lacking in genuine counter attacking ability. Angelo is still drilling the defence. He's not yet employed the tools that can hurt Celtic on the counter. Especially not with Celtic's own recent improvement in defence giving us the necessary freedom to spread our wings.
This is a game that Kilmarnock will set up for damage limitation. They'll hope we have a bad day and they can somehow get luck. Sadly for them it's far too early in their transition to assume they'll be able to do that.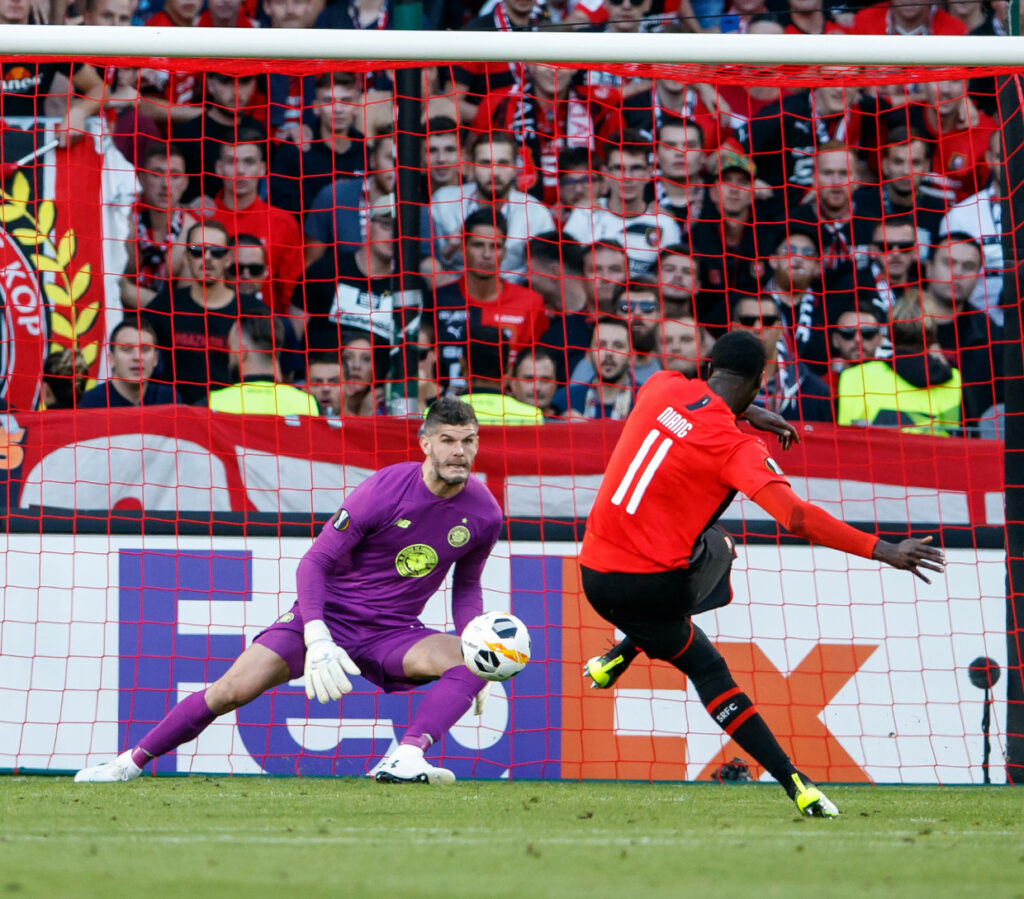 In goal Neil Lennon will stick with 'The Wall'. Fraser Forster is getting up to speed now and is clearly trusted fully by the manager.
With Bolingoli's injury in Rennes it is very much likely Greg Taylor will make his debut against his former club at left back. It's funny how things work out and but the opportunity to play Taylor in two consecutive games shouldn't be missed. Both Killie and Thistle at home are ideal times to bed the new bhoy in.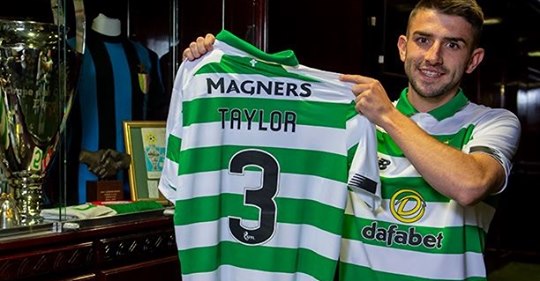 Ajer and Jullien remain the centre defence partnership. Injury elsewhere to Bitton and Simunovic necessitates the status quo and while Lee O'Connor has apparently impressed already there is no point breaking up that partnership just yet. Wednesday however may be a different story.
At right back Elhamed will surely be rested to allow Moritz Bauer the opportunity to make his home debut. Elhamed has played through the pain barrier to date. This included playing at Ibrox with a hairline fracture of the leg and no training for ten days, it's time to give the Israeli international a week off and let Bauer show us all what he's got.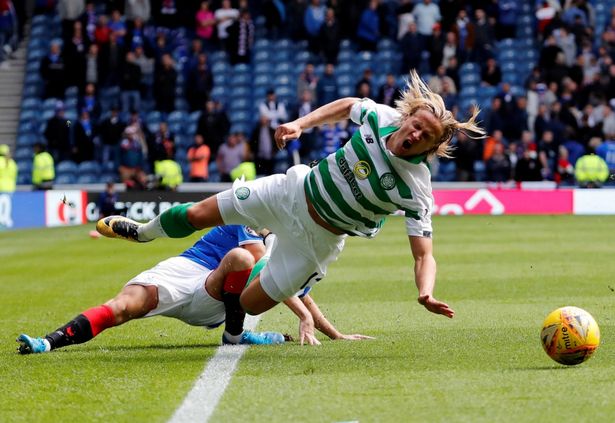 In Midfield there is no need to rest Scott Brown. He's had a break already at Carnoustie and St Andrews while his pals were torturing themselves (especially those involved with Scotland) on international duty. There's another similar break next month and without any real alternative anyway it appears the footballing calendar is already inserting break clauses for the Captain. For now at least.
Callum McGregor is a different story. Callum needs a well-earned and overdue rest. Olivier Ntcham can deputise and while I must admit to reservations on Ntcham playing anywhere deeper than the number 10 role it appears needs must. With Killie unlikely to expose the limitations and Thistle even less able to do so, Ntcham will surely get back to back outings and Callum can put his feet up and catch up with Peaky Blinders on Catch up.
click on green NEXT button at top to continue to next page (HH).