Next up for The Celtic Star's hugely popular Fan Of The Week is Ian O'Neill. Ian is from Irvine and he's married to the lovely Julie. He has Two girls, Rosie who is 8 and Gracie-Jo who is aged 9.
You can follow Ian on Twitter @bhoyoneill68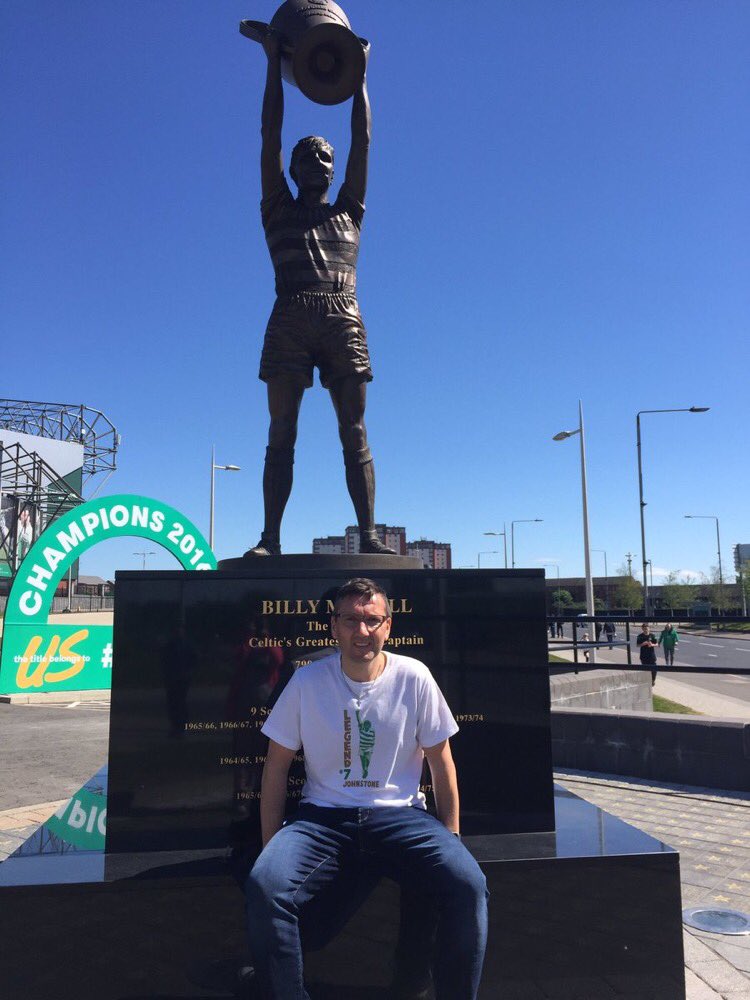 As always The Celtic Star Reporter Scott Alcroft asks the questions…
What is your first memory of Celtic?
Hearing stories of the Lisbon lions from my Dad, and 1980 Scottish Cup final.
What was the first game you went to?
1982, 5-0 against St Mirren. McStay was immense, as was Charlie Nicholas and Tommy Burns that day.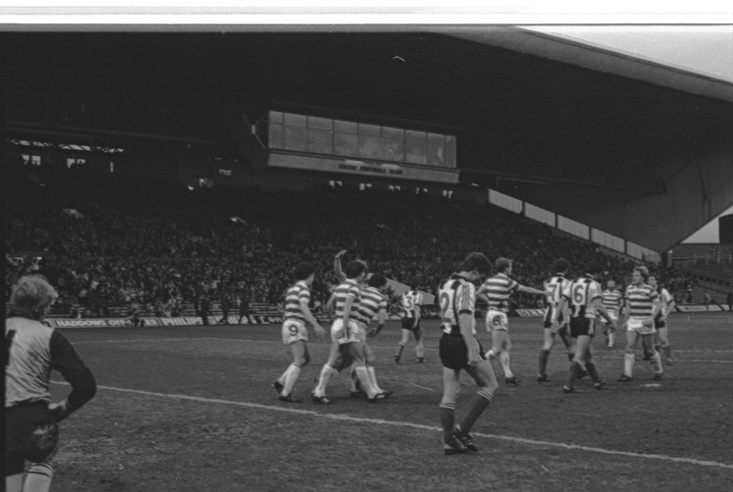 Who are your top 3 favourite Celtic players and why?
Paul McStay! The Maestro, a joy to watch and gave everything for the cause.
Henrik Larsson! He gave me so many great memories.
Lubo Moravcik! A gift from God, he was a special talent who I loved watching and he was also two footed. A Magician.
Best game you have ever seen involving Celtic in your time?
5-0, 1983 Sporting Lisbon and 4-3, Juventus will live with me forever.
Worst game you have seen involving Celtic?
Nauchatel Xamax away!! Three days on a bus and a ferry crossing to get humped 5-1, they had an electronic scoreboard and everytime the Egyptian brothers scored (Hassan) it went ballastic.
Can you pick your best ever Celtic X1 from the players you have seen playing?
Holy Goalie
Danny McGrain
Kieran Tierney
Paul Elliot
Bobo Balde
Lubo Moravcik
Paul McStay
Shunsuke Nakamura
Scott Brown
Henrik Larsson
Chris Sutton
Can you give us a funny or surreal moment from your time supporting the Hoops?
Standing up on my seat in Lisbon Lion stand November 1998 when we beat Rangers 5-1 with biggest smile on my face looking over at their supporters. There was five minutes to go and seeing boys I work with, pointing to my watch and shouting that there's still time for them to get a result. Priceless!!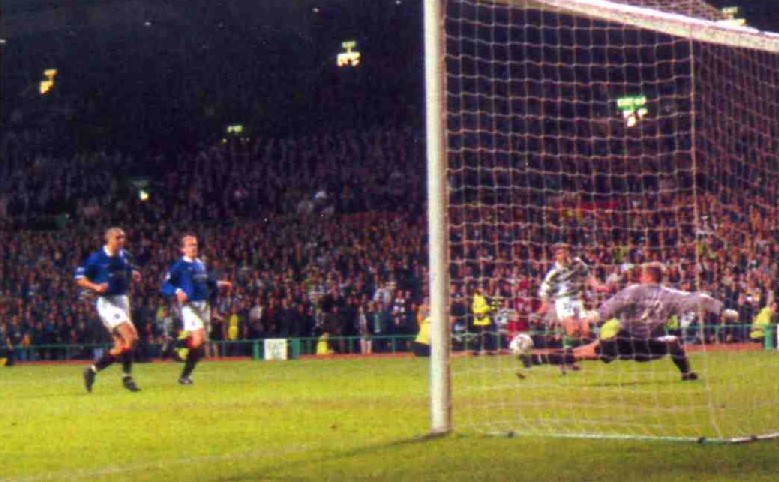 Give us your assessment on how this season has gone so far?
Was always going to be hard to emulate last season, but to be 6 points in front in league with a game in hand, Semi final of Scottish cup, League Cup in bag without really firing on all cylinders with all the injuries we have had I'd have to say 7/10 but can do better.
Money isn't an option, what 3 players would you sign for Celtic just now and why?
Messi, just so I could see him in hoops wee man's a genius
Giorgio Chiellini, to finally sign a world class defender would be amazing
Paulo Dybala, another special talent from Argentina that I love watching, his vision and finishing are top drawer.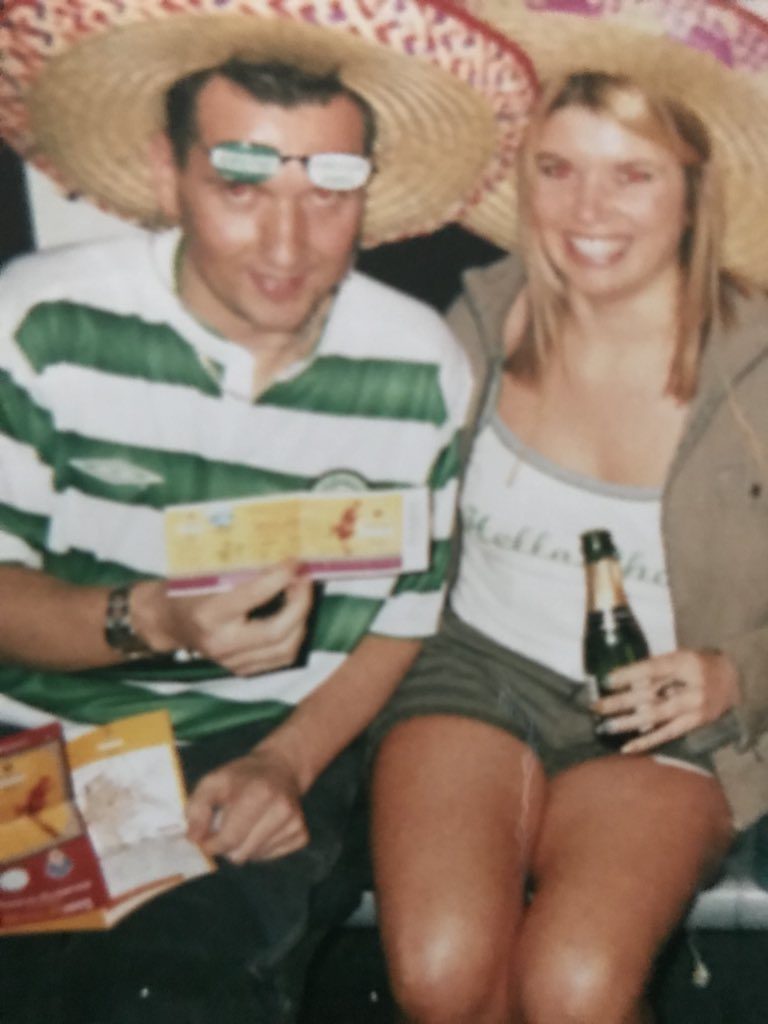 Finally, can you explain to us what Celtic means to you?
I'll be 50 in November, I still go to bed in the huff if we lose, some times before kids, I live and breathe Celtic, it's not easy being a Celtic supporter but to be part of the biggest family in the world is something special.
Ian that was excellent. I don't think many would argue with that Celtic X1. I had a similar thing happen with what happened with your Rangers pals. I was at the Celtic v Hearts game when Craig Gordon threw the ball in the net in the last minute to give us a 2-1 win. Hearts went 1-0 up at HT and my Hearts pals right next to us were giving me it stinking at HT. The Train journey back to Edinburgh was brilliant as I sipped on Champagne. I think that was a November game if memory serves me correct and the bookies paid out on the League that day. We were miles ahead. I'm not as huffy as I used to be when I was younger when we lose but yes it still hurts. Imagine Messi in the Hoops? Oaft!! He says good things about us, you just never know!! HH
Interview for The Celtic Star by Scotty Alcroft
#FanOfTheWeek
#10IAR
@Scotty10IAR on Twitter
NEW! THE CELTIC STAR PODCAST FEATURING SIMON WEIR
THE CELTIC STAR PODCAST – FEATURING DAVID LOW