"It takes a strong man to accept somebody else's children and step up to the plate another man left on the table."
It's Lenny. No debate.
Why?
Because Lawwell is still there. It couldn't be anyone else.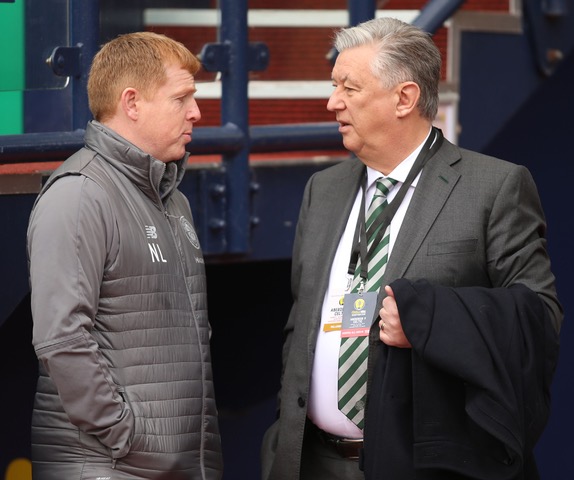 Well it could be anyone I suppose but no-one who knows what it is, has done it before and has the balls and belief to take over from Rodgers and believe he can better it.
Oh yes, and already know what it is to work under the Emperor/Head of Communications/Director of football/God. Delete as appropriate.
A man who knows what it is to do the job, and so visually and verbally he'd risk life and limb (that's no understatement by the way) to get it done.
Despite all that and I'll touch in it later. He's earned it.
Put yourself in the place of a prospective manager.
A club on the verge of a treble, treble domestically. Once that's done at home, the only way is down. It simply cannot be maintained.
To some that would mean we can forego the domestic and focus on the next step. Europe. Yup, that man would do for me.
Except it won't will it? Not when 9 and then the elixir of 10 is on the horizon. Sorry mate, did I not mention whoever you may be, I'd be happy to drop a cup, but see the 9 and 10 that's not negotiable.
Need time to build that European team you say?
OK I'll give you some leeway. You can play a second team in the league cup, but there's a proviso.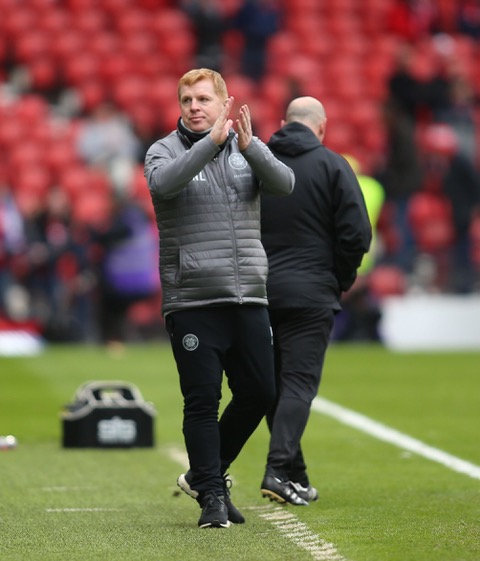 Last 16 Champion's League aye? Done deal?
What's that Guangzhou Evergrande are calling? Bag of cash and no real pressure? Knock yourself out. You need a tin hat for this gig. Next!
We aren't going to win in Europe are we? Plus they seem determined to exclude us on Europe's top table. As parochial as it sounds we'll just focus on the domestic 8, 9, 10, 11, 12….
Not necessarily.
And this is why it's Lenny's gig.
He started this off, the 10. He's now the man to bookend it. Not just domestically though.
He brought this Club back from the Mowbray abyss. Lenny not only steadied the ship he progressed this club to the point we were back to at the very least, having Celtic Park a challenging place to visit.
Long before the disco lights, the team and fans together built an atmosphere without the need for Big Kev's mobile disco (still available for hire except Tuesday and Wednesday nights till Christmas where a chap called Peter has block booked, oh and reserved until February…Just in case).
Barcelona. The Barcelona. Not the current lot who are still magic by the way.
The greatest football team of my lifetime at least, you know, death by 1000 passes?
Turn up, pass you to death and Messi scores a hat-trick.
We all fell into line. Hope to stay competitive and doth your cap to Xavi and Iniesta (if you got near enough to doth your cap that is).
Not Lenny.
We'd done Barca before. Thommo volley. But as much as they were brilliant, they weren't this Barca.
Nakamura had scored a belter to beat Man Utd, Fergie's Man Utd, and England's standard bearers.
Sutton had felled Juventus.
Skippy nailed AC Milan at the death.
Brilliant and amazing nights but still a bit short to beating this Barcelona team. Quite a bit.
Celtic did that. Lenny did that. His team, built in his image.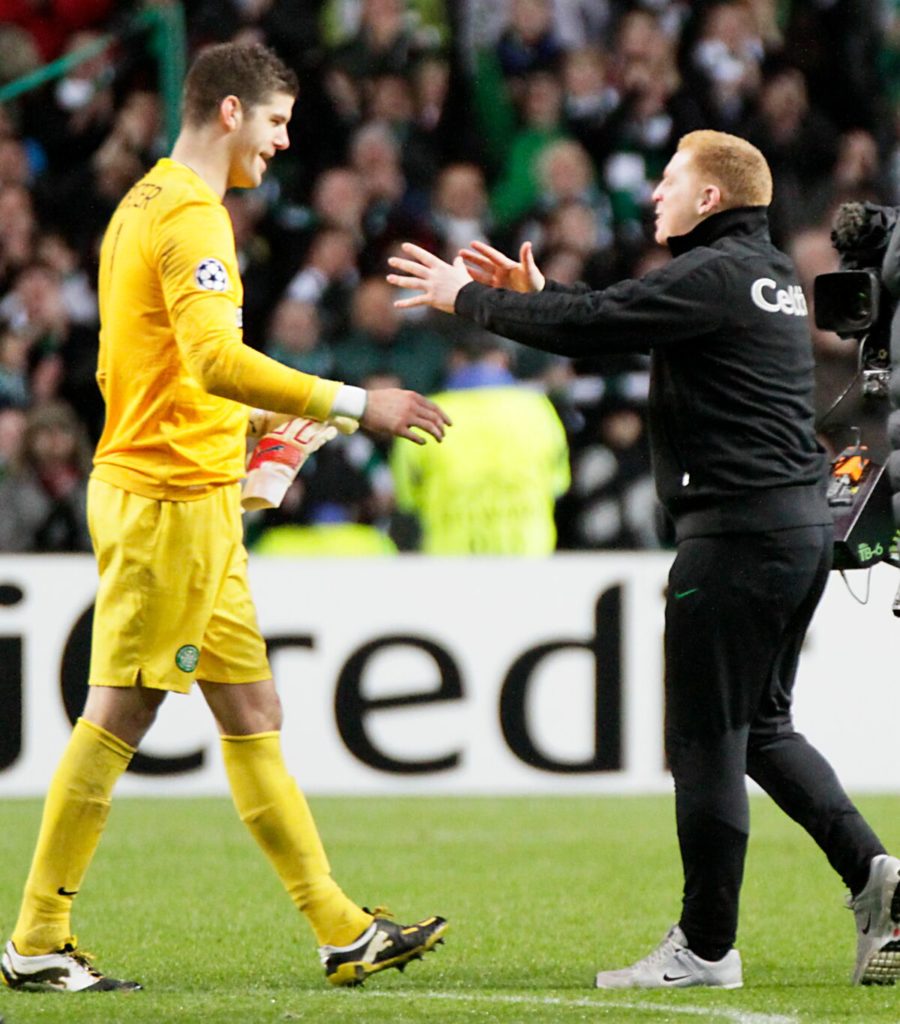 We know he can do Europe, we know he's tactically astute enough, despite his detractors, he's at least got more than one tactic in comparison to his predecessor. And a last 16.
I guarantee you this and save this if you want.
There will be defeats on the road, but I assure you they won't be by 5, 6 and 7 away from home. Be it PSG or Barca. They won't be even close. On home soil, we'll be competitive again. We'll win again. Celtic Park will be a fortress again.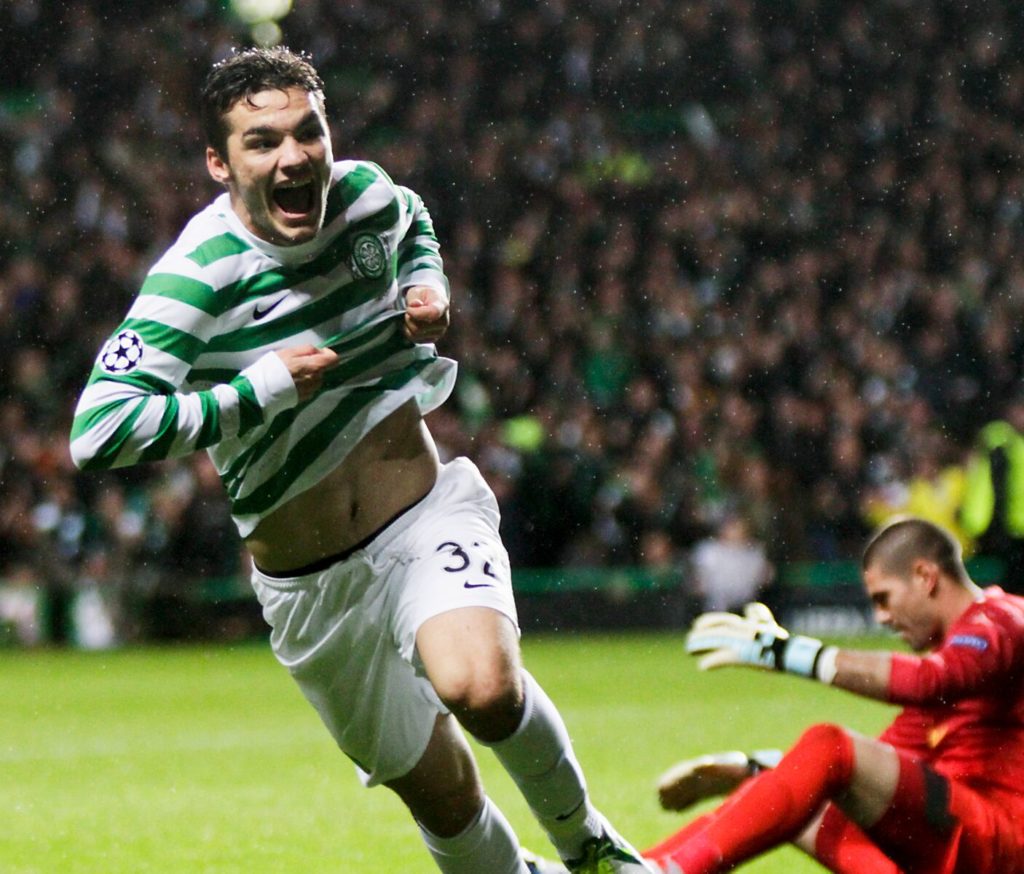 We'll play on the front foot play to our support, and the crowd will carry us. There will be famous wins and Celtic Park will be a place where the opposition fear to tread.
We know domestically he can do more than enough to win 9 and probably 10 and you know what it may be at the expense of a League Cup or 2. So be it.
Lenny has the nucleus of a young team so much better than what he inherited and with so much more potential than the one he left behind. Left behind, because he wanted to rebuild but couldn't.
And this is where the Lawwell factor comes in.
If we had that big manager, the one with the European pedigree. There's no guarantee he'd get the domestic thing nailed down early enough to hit next season's ground running.
The late June start would be alien and he may even take the tough European qualifiers as a given when our experience knows they are far from it.
Lenny knows Lawwell and Lawwell knows Lenny. Being ready is a given on both sides.
Also Peter knows if he had another Brendan, the 'supporter' factor wouldn't last as long.
An AVB or a Benitez would be out the door on the first broken promise. Lenny has been there he's done it, been frustrated, legged it and regretted it.
Both of these men know what they missed, they know how to find a common ground.
For Lenny its finding a way to work within the structure, for Lawwell it's giving a bit more than he previously gave Lenny or face the wrath of a questioning Desmond, never mind the support.
But most of all Lenny has earned it.
Lawwell was up the creek without a paddle. His relationship broken with a man the fans at the time saw as irreplaceable. There for the 10. Most would have gone in the summer, it's Peter's fault it came when it did.
OK you can argue how it ended and who was wrong but had it not been for Lenny stepping into the breech, Lawwell would have been struggling. Struggling for a manager and struggling to steady the ship. Vulnerable.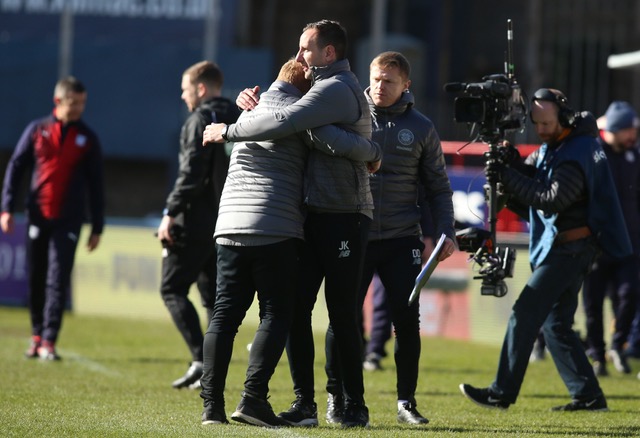 Lenny was 'conveniently' available, stepped in and stepped up.
Lawwell may or may not know how lucky he has been but I think he probably does. He owes Lenny. We all do.
There is no better man to know the scene and get 9 and 10 done.
If there is a better man for Europe then he won't get the domestic importance or understand who we play, how we're refereed, how the establishment want us to fail, the 9 never mind the 10, the intensity of what's to come, and most importantly have an understanding with Peter Lawwell
Neil Francis Lennon. The job is yours. The only man for it and the only man who can step in and step up.
'If you aren't in over your head, how do you know how tall you are?' TS Eliot
Niall J
If you have any Celtic stories to share with us please email them over to editor@thecelticstar.co.uk
Cast your Vote for The Celtic Star's Player of the Year 2019
It's down to you the readers of The Celtic Star. A shortlist of four from which to choose.
Callum McGregor, Kristoffer Ajer, James Forrest or Odsonne Edouard.
Who will be The Celtic Star 2018/19 player of the year? You decide! Please note you can vote only once but can check back to see how the voting is going at any time.
 Loading ...