'It is during our darkest moments that we must focus to see the light,' wrote Aristotle.
I've kept fairly quiet this week. A couple of reasons for that really. I wanted to bask in a title win and and I expected nothing from Ibrox. Don't get me wrong I hoped, but I didn't expect.
I also worried a negative result there would see a Lennon backlash. The fact is it was coming. Overdue, in the post. Today it was delivered. It's all too predictable, and it's not a criticism of Celtic fans. To lose a Glasgow derby game, it stings.
Tell you what though, lose a Glasgow derby game that matters it hurts way more. A dead rubber? Nowhere near it.
Means more to them than it does to us. Anyone who lived through their 9 will tell you today meant nothing, absolutely nothing at all in life's rich footballing tapestry.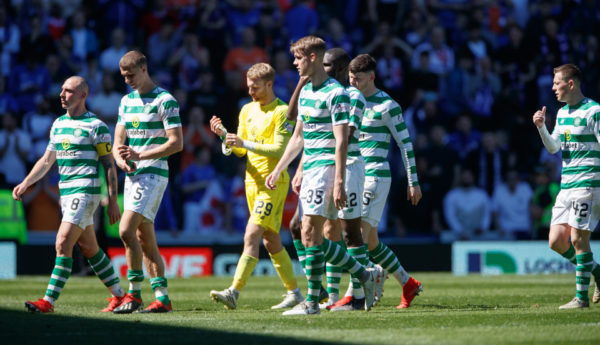 Back in the day, it seemed seemed to be every time their season was over we'd beat them. When it really mattered though we'd be found wanting. Today reminded me of that. They had to lay down a marker, we were laying down the sun loungers.
Make no mistake this group of players have always stepped forward. Had today been a Cup Final at Hampden against the same team I firmly believe we'd have won. History tells us this is how it would have panned out. 8 out of 9 trophies bagged the 9th of a Treble Treble awaits.
They've earned an aberration right?
The only thing we lost today was momentum, certainly not pride and certainly not any of our silverware. We didn't play well today and if truth be told we haven't played to our potential for some time, current manager or the previous incumbent.
My concern now would be we throw the baby out with the bathwater based on one end of season game.
You can imagine the backlash could be vitriolic, unfair, unbalanced and reactionary. It will be all of those things, because as Celtic fans a result and in particular a performance like that is concerning.
Concerning yes but need it be worrying? No. To blame Neil Lennon would be short sighted. It would take away from the fact he's simply taken on a job with a remit to run its course.
Win the league, like it was a penalty kick with no goalkeeper. Win a Scottish Cup that would involve winning on a ground Brendan Rodgers hadn't done before, en route and within a week of taking the job.
Do this job with none of your own staff, with half the previous staff removed and a playing staff and support rocked to the core.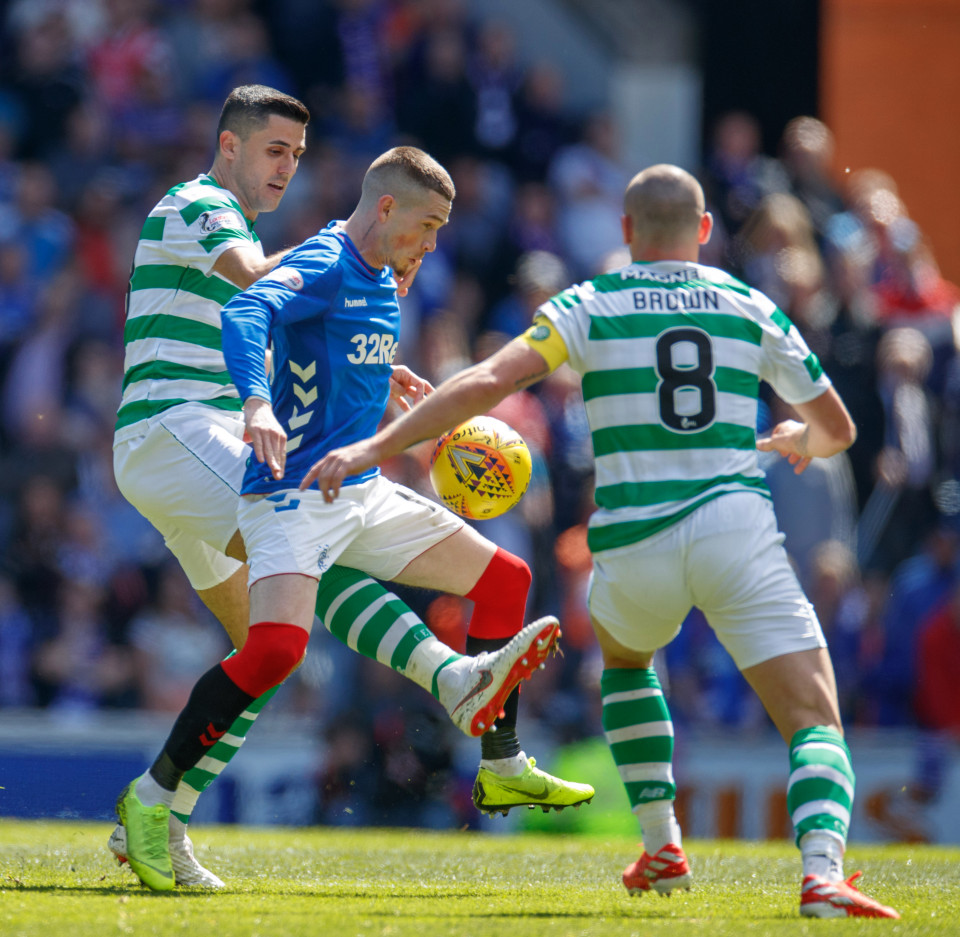 Do it with only a few players from a bloated group you can rely on. Too many players in on loan, some out on loan and some who simply haven't been relied upon for some time and are basically surplus to requirements.
This is not excusing, it's reasoning and there is a difference. Who does Lenny have to rely on, who can be on a team sheet and get us there?
If you were the manager who could you rely on, really 100% rely on?
Bain? Yes. Gordon maybe.
Tierney? Yes. Izaguire? Just about.
Ajer? Yes. Simunovic? Yes, but needs to pick and choose games.
Benkovic? If fit yes but he's not ours.
Boyata? A good player but if fit the question remains would he be playing for us or batting his eyelashes at the Bundesliga? Already cost us in the Champions League. Oh and injured.
Lustig, yes absolutely but his cover partners of Ralston and Toljan have been injury prone or in the case of Toljan lacking in cajones.
In midfield there is one man. Scott Brown. McGregor is a fantastic footballer and James Forrest has had his best season in a Celtic shirt. Christie is excellent but also injured.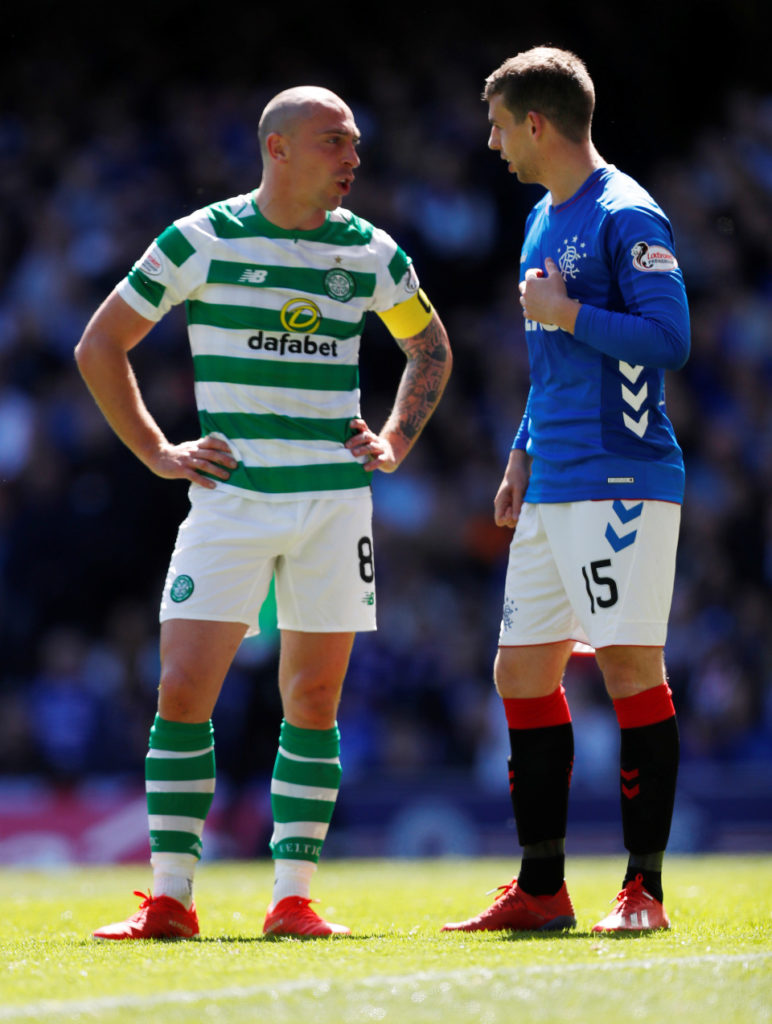 The rest of the midfield, Ntcham, Sinclair, Hayes, Burke, Johnston et al are inconsistent or lacking in experience of these types of games.
Up front Griffiths is missing in action for well documented reasons leaving only a young and fairly inconsistent Edouard. He's done well but it's a tough gig to carry the 9 shirt at 29 never mind 20 years of age.
Neil Lennon has tried his best to carry it on, carry it over the line. Tried his best not to rock the boat and follow his remit. I reckon it's gone against the grain for him and it's showed but he's got on with it.
He doesn't deserve to be blamed for performances dropping off when he can rely on such few numbers and has little opportunity to genuinely effect.
What he deserves now is a contract, a backroom staff of his own and an opportunity to sign men to compliment the squad.
Lennon will be able to see what we need to do. This team has a core group of good footballers but we have a bloated squad in need of reduction. We need 5/6 players to come in who can carry this team on and a good few peripherals to move on.
Lennon deserves to choose those men and they will be men to go into battle next season.
Should we beat Hearts and win the Scottish Cup he'll have completed every inch of the job handed to him, a derby dead rubber doesn't affect that.
He will have earned his job as the permanent manager of Celtic. If on his own terms he's found wanting, then fair enough but let it be on his own terms.
To tell him he's not done enough to earn it now would be unfair, ungracious and ungrateful. He has earned it.
To let him go would also say the players hadn't done quite enough. They have and he has. They will show this at Hampden on 25 May, today will be forgotten for what it was, and end of season game with little or no worth to either side.
This Celtic team does it when it matters, they consistently do. There are times when they drop of but never when it matters.
Next season Neil Lennon and those he chooses to retain deserve to march on together.
'Do or do not. There is no try,' Yoda.
Niall J