When Neil Lennon took over from Brendan Rodgers the new Celtic manager stated it was time for Celtic to move on from the man who jumped mid-stream, but praised the former manager for leaving an "unbelievable legacy" at the club.
William Shakespeare wrote "No legacy is so rich as honesty", however that was from All's Well That Ends Well and although it did for Lennon's predecessor it doesn't look that is likely for Celtic's current main man. Unless of course the support is far from aware of what has really been going on behind closed doors. If we've learned anything from the exit of Brendan Rodgers, it's that we are unlikely to know the full story and as such we are passing judgement with only a passing understanding of the facts.
That said you get the impression from Neil Lennon's media conference that much like the supporters' opinion of Brendan Rodgers has altered, as the water has run under the bridge, so might Lennon's legacy appear somewhat different from how it looks now once there has been time for everything to slowly but surely come to light.
Yesterday saw a more diplomatic – dare I say more honest – side to Neil Lennon's answers at the mainstream media conference, so much so you got the slight impression that Neil Lennon's is aware time is drawing to a close on his second term as Celtic manager, indeed he may well be aware as to how his own story ends.
Lennon answered head on questions around the anger as to how the season has panned out, where the responsibility lay and whether he ever had everyone's trust at any point, and where previously there had been contradictory messages, even angry responses, instead he was not only candid but encouraged us all to fill in the gaps:
"I don't think it's unfair or unrealistic but we have had mitigating circumstances throughout the course of the campaign, some of which I can't divulge publicly…. I've never shied away from the fact that it's been massively disappointing and we could and should have performed better. That's on me, my staff and the football department as well….I've had to prove myself ever since I walked through the door for that second time. It's been like pushing water uphill, trying to convince some people."
Some interesting and you'd say more retrospective comments from Neil Lennon then yesterday.
There has been a lot of discussion around Neil Lennon and what legacy he would leave behind, many have said his entire legacy is damaged beyond repair, whilst others say it would not be tarnished in any way given the service and success he has brought to Celtic over spells as player, coach and twice as a manager. The truth is it will likely fall somewhere in between and exactly where it falls may be how what went wrong is communicated to the support in the weeks, months even years after his departure.
What is not in question is that over the last 20 years Neil Lennon has served Celtic wonderfully. If he has overstayed his welcome in most people's eyes by now, and it is clear he has, then maybe that wasn't for him to ultimately decide upon, when he cares so deeply and wished to keep on fighting. That after all is a character trait of Neil Lennon as a representative of Celtic, we have all loved at various points along his Celtic journey.
Ask yourself this, would you have walked away? If you believed you could turn it around and as a supporter as woven in the fabric of the club as Neil Lennon is, would you have voluntarily handed over to someone else if you genuinely believed you could deliver?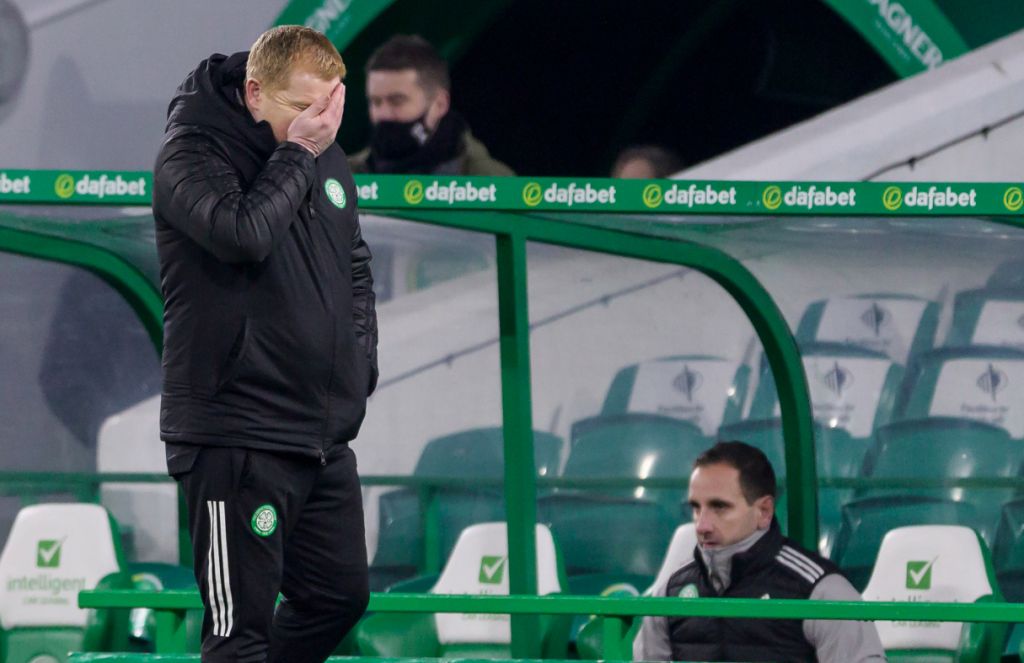 And what if the club has asked him to remain in post while the changes such as the new CEO is bedded in and while a new structure is implemented? Would you have refused if the club had asked you to hang on in there when it was clear the custodians of the club had been caught unawares by the domestic demise and needed more time to fix the problems? I'm not sure I would have walked in those circumstances. It may mean taking a hit but when it's for the club you support then it's not easy to walk away.
On the back of his previous long and distinguished service to the Celtic cause, Neil Lennon stepped up, steadied the ship and delivered a Treble Treble, when it very much appeared the wheels were coming off. He also delivered a further two trophies last season and concluded a Quadruple Treble this season. That recovery from the Glasgow Derby defeat in December 2019 cannot be understated either, as he gambled on a new formation and blew the premature celebrations of our rivals away in little more than 12 weeks.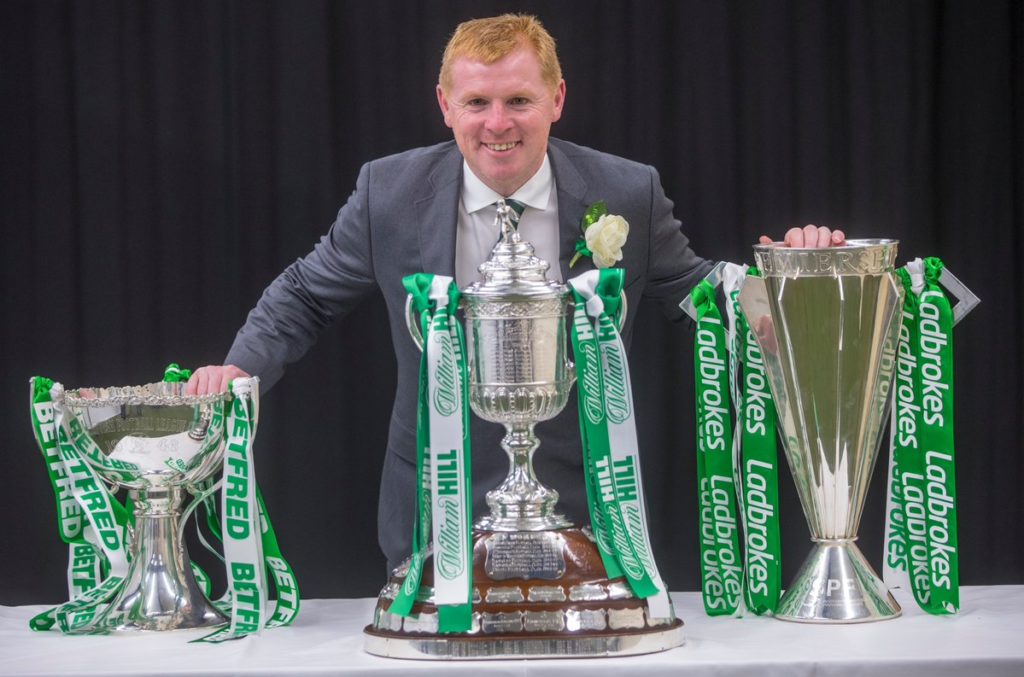 But this year the wheels have come off and Neil Lennon appears at times to have lost all control. Team selection have been inconsistent, formations and substitutions baffling, not introducing young legs and fresh ideas earlier alongside in game management that smacked of a lack of clarity of thought when under pressure, and up until yesterday his constantly contradictory press conferences and post-match interviews have all led to the anger and frustration the fans feel towards the manager. Then there was the sorry sight of the post Dubai press conference. By that point it was difficult for Neil Lennon to say anything at all without attracting derision. I know I felt just that way.
Indeed, it took until yesterday where there even appeared to be a genuine acknowledgement that this wasn't just a 'bad season' as he'd stated before, that this was the season of all seasons that had unravelled, stating "The ten was the Holy Grail, really, and it may be beyond us but we won't give it up just yet," There was both the acknowledgement, perhaps long overdue and that never say die spirit we all admire in the man in just one sentence.
And it is the loss of that Ten-in-a-Row dream that remains an open wound for the support, we have our own lack of clarity around the whole picture when it comes to how blinded we have been when it's clear we don't have all the facts to hand, when it's so apparent that dream historic dream has slipped through our fingers like grains of sand we cannot be thinking entirely logically. We are still in the midst of this, so much like Lennon appears to lose control of rational thought during games or in explaining himself afterwards, perhaps our thought processes and decision making is clouded and reactionary too.
The support may well get some information in the future that will change our views on this historic season slipping away and if Lennon wishes to limit the damage to his legacy it may well be that honesty will repair his legacy once he exits stage left and he fills us all in to the gaps in the story.
It is clear that change is needed at Celtic and it is evident with a new CEO coming in that will now happen. In such a micromanaged environment for so long there is bound to have been many things let slip, a lot of which will have impacted Neil Lennon this season.
Tommy Johnson's comments on The Celtic Huddle yesterday that Neil Lennon wanted him as a confidante but that such an appointment was blocked by Peter Lawwell may only be the start of revelations to come that may have us all re-assessing Neil Lennon's legacy.
The manager himself appears to be hinting at more to come given his choice of words at yesterday's press conference. And while it certainly won't be a case of All's Well That Ends Well for Neil Lennon's legacy, honesty may be the policy that in time repairs it.
Niall J