Some snippets from Neil Lennon's newspaper column this morning, although we'll pass on the temptation to revisit the decisions and outcomes from his last season as Celtic manager to criticise his views now. First up Lennon's thoughts on Kieran Tierney who Celtic sold for £25m and has gone on to become probably the best player in the current Arsenal side, amid speculation that he could earn a big money move to Manchester. That incidentally would be good news for Celtic, given the sell-on clause in that transfer.
It's crazy to recall that it took Arsenal many months to get to the exit fee that had been agreed between Celtic and Tierney's advisors, the year before Everton came calling but decided against paying just £25m for one of the best left backs in world football. How much would he be worth now? £50m? Higher…£75m…Not there yet. £100m is probably about right.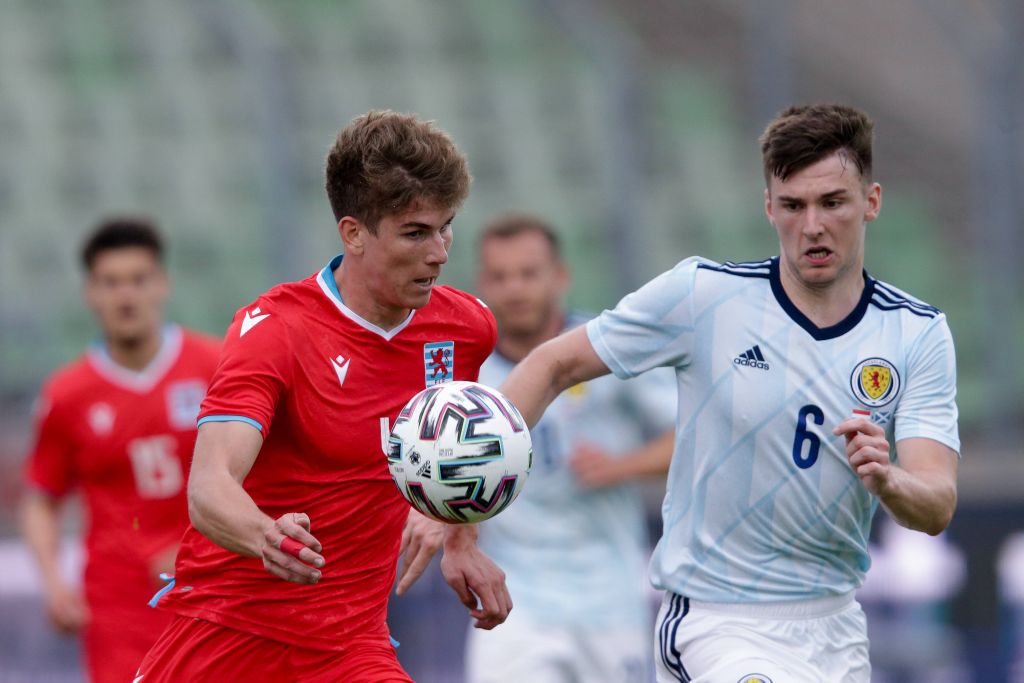 "When I had him at Celtic, Kieran was really confused about what to do in terms of leaving because the club meant so much to him. Ambition and finances meant he made the right call for his career," Lennon stated.
"For me, he's Arsenal's best player. I could see him going to Manchester City, he's got all the tools to play for them. He's maybe not got the all-rounded left foot that Andy has, that natural whip, but he's got everything else and he sees things. He's so athletic and powerful."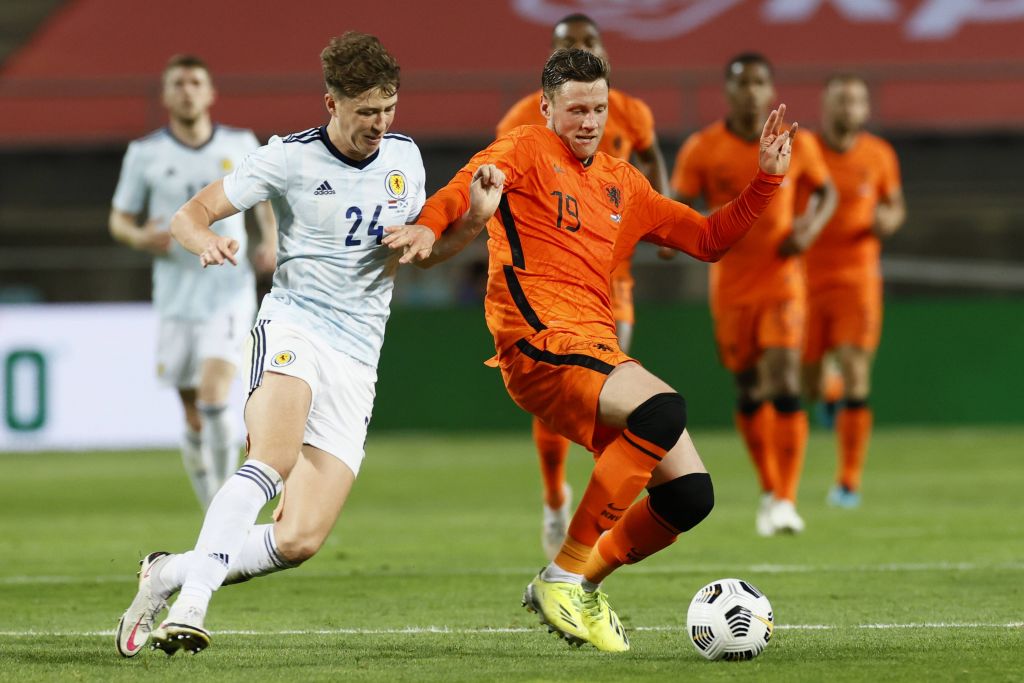 Lennon is less complimentary about another Scotland defender who could be in Steve Clarke's starting line-up on Monday afternoon. "I'm wary of the right side. Jack Hendry scored a great goal against Holland and I think he's had a decent season but I do worry about him defensively sometimes, switching off and people running off the back of him or getting in crosses from that side," the former Celtic manager stated in his Times column this morning.
"Stephen O'Donnell has quality but maybe not top, top quality. It could be James Forrest there and that would leave a decision on right centre half whether it's Jack or Grant Hanley or someone like that."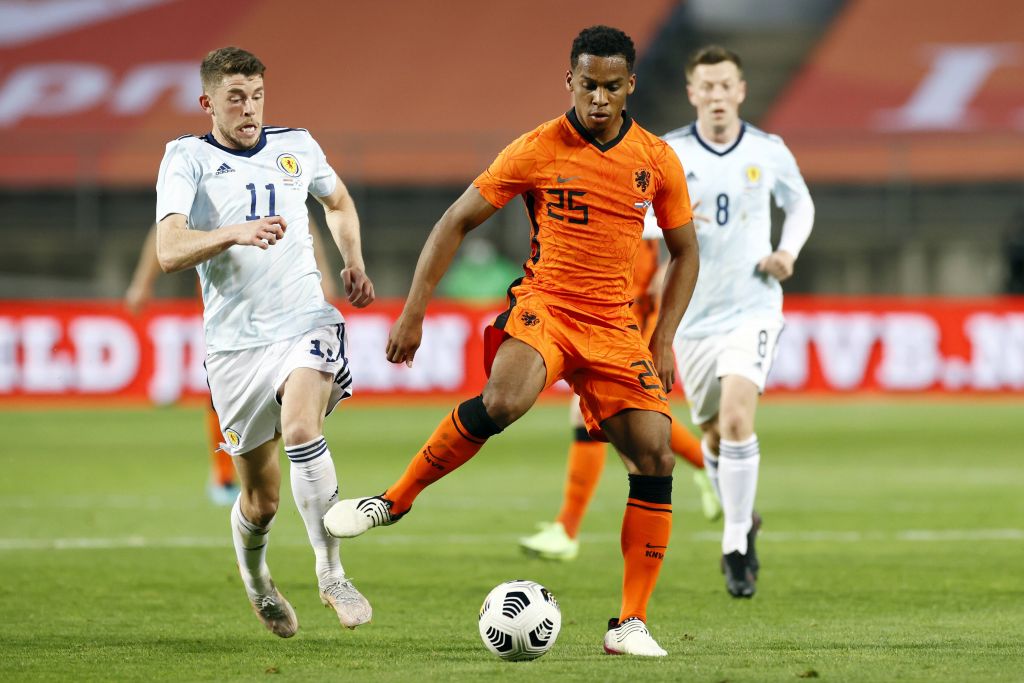 Then there's Ryan Christie. I've read two interviews about the Celtic midfielder this week, one in the Press and Journal where Charlie Christie in an extensive interview takes us through his son's career and manages to miss out the bit where he played for Celtic. And there's a former coach in the papers today doing something similar. It's fair to say that many Celtic Supporters have fallen out of love with Ryan Christie this past season and it appears that the feeling is mutual.
"With Ryan Christie's contract situation at Celtic he'll want to put himself in the shop window and try to peak for this tournament. Steve has gone with Ryan off the striker and I think that works for him. Number ten is Ryan's best position. He's a fit lad, he gets around the pitch. You need legs all over the park," Lennon said.
A few weeks ago I had a telephone conversation with a senior official at Celtic and he asked me when did I get the first indication that things weren't going to go according to plan this past season.  I thought about that and then answered by pinpointing the Charlie Christie interview last summer in Glasgow Times where he reckoned that his son should have been player of the year at Celtic the previous season and that he was clearly good enough to play in England. The Want Away situation was something that was bubbling in the background in the close season in 2020.
On Christie's dad claim about Ryan being worthy of the Player of the Year for the 9IAR season, we run our own poll on The Celtic Star and we do it by asking our writers for their nominations and the top four all go on the Poll for the supporters to decide. From memory around 6k supporters voted and the players in the running were Edouard, Brown,  McGregor and Forster. Ryan wasn't even a contender.
As for his contribution to Celtic over the last season, here's Sandman's view in his review of  the season…
Celtic Want Away Olivier Ntcham agrees €1m Annual Contract with AEK Athens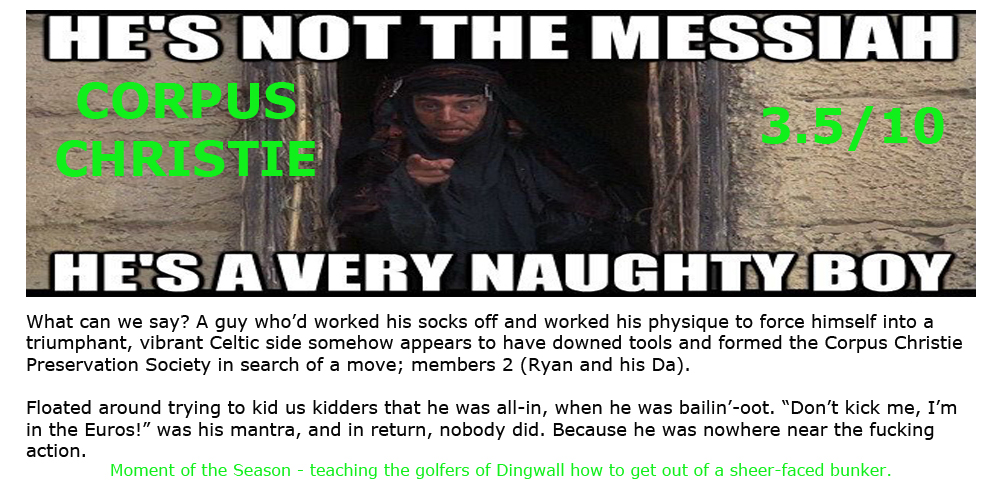 Yesterday's news that Olivier Ntcham is about to sign for AEK Athens comes after numerous clubs have been linked to Kris Ajer and Odsonne Edouard looks set to get his move to Leicester City a year after Brendan Rodgers was unable to match the valuation that Celtic had on the French Under 21 goalscorer. Rodgers waited and looks like getting a real bargain, all adds up to the end of the Want Away era. Christie is the last man standing from that wee group and will be hoping that he catches a few eyes at Premier League clubs over the next few weeks.